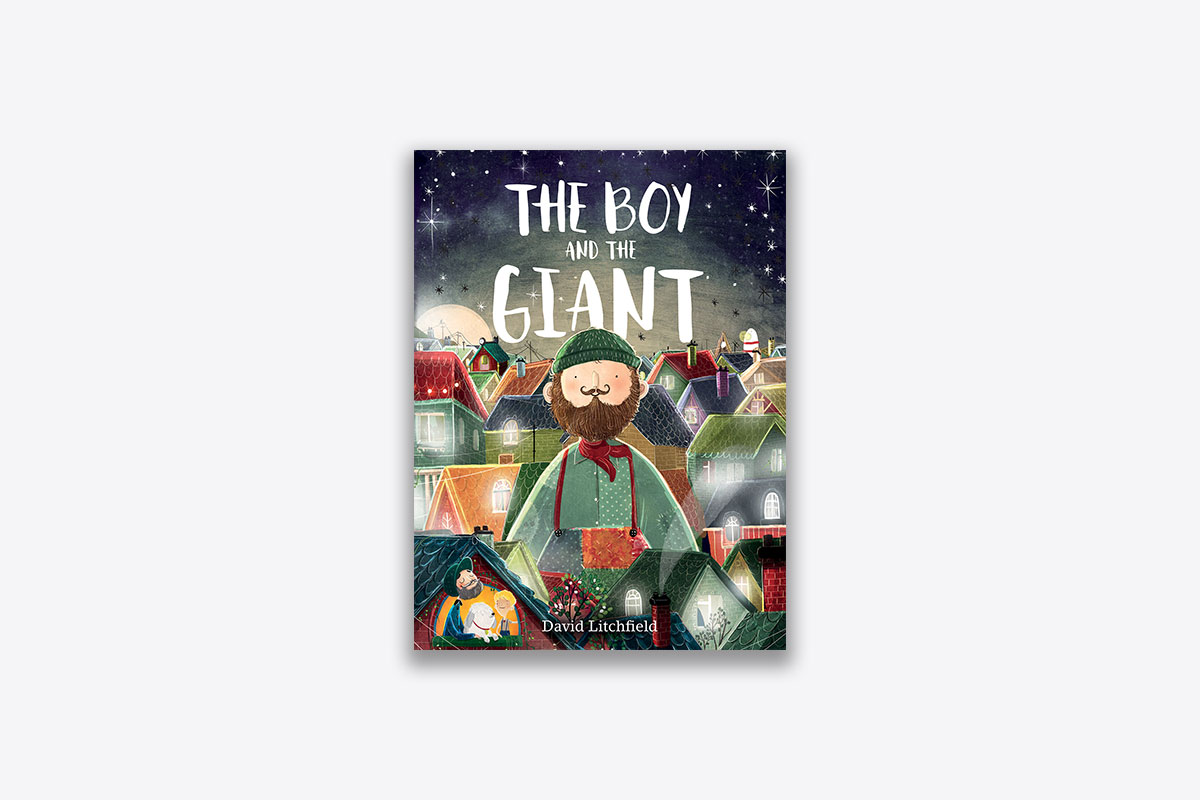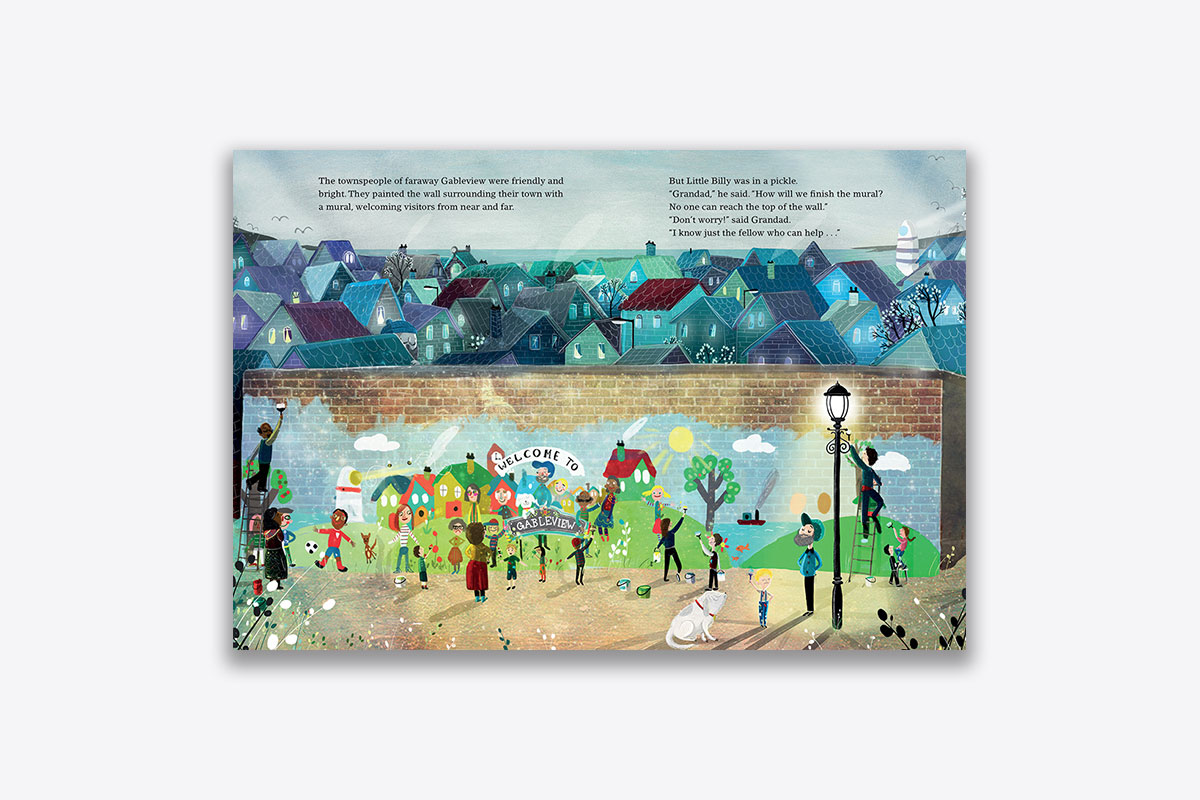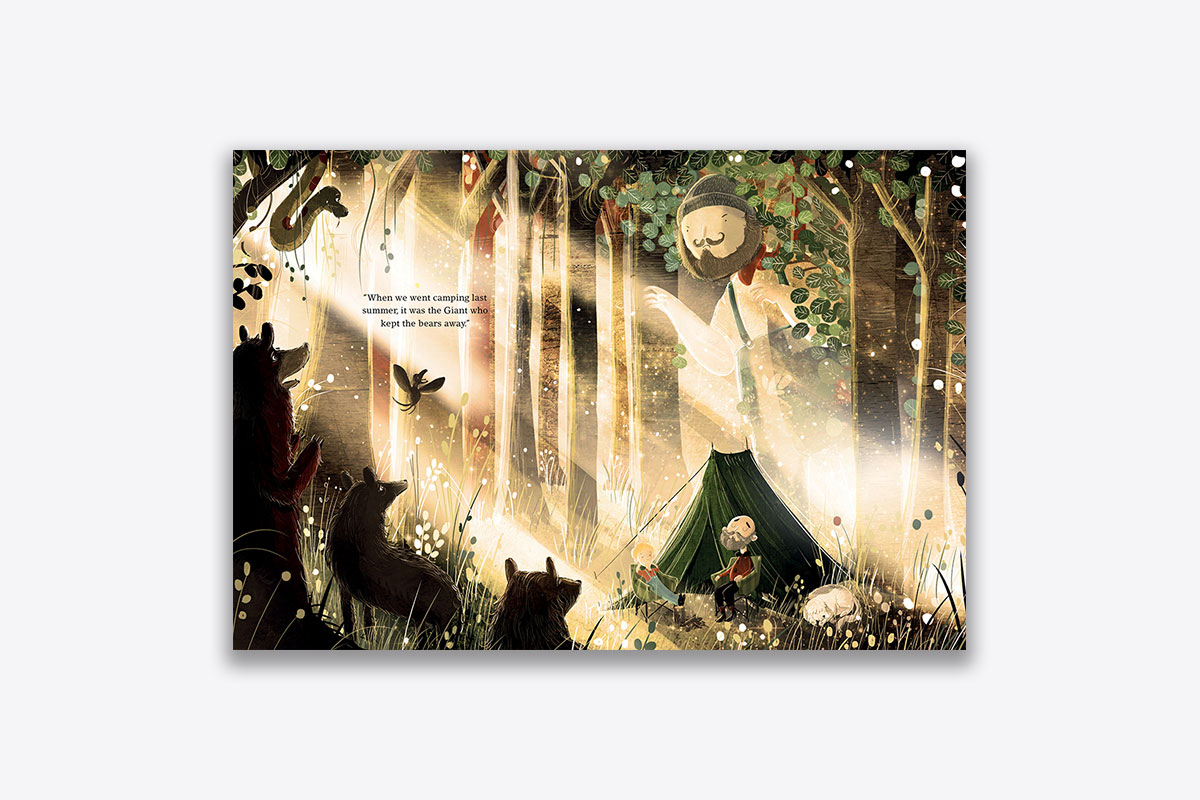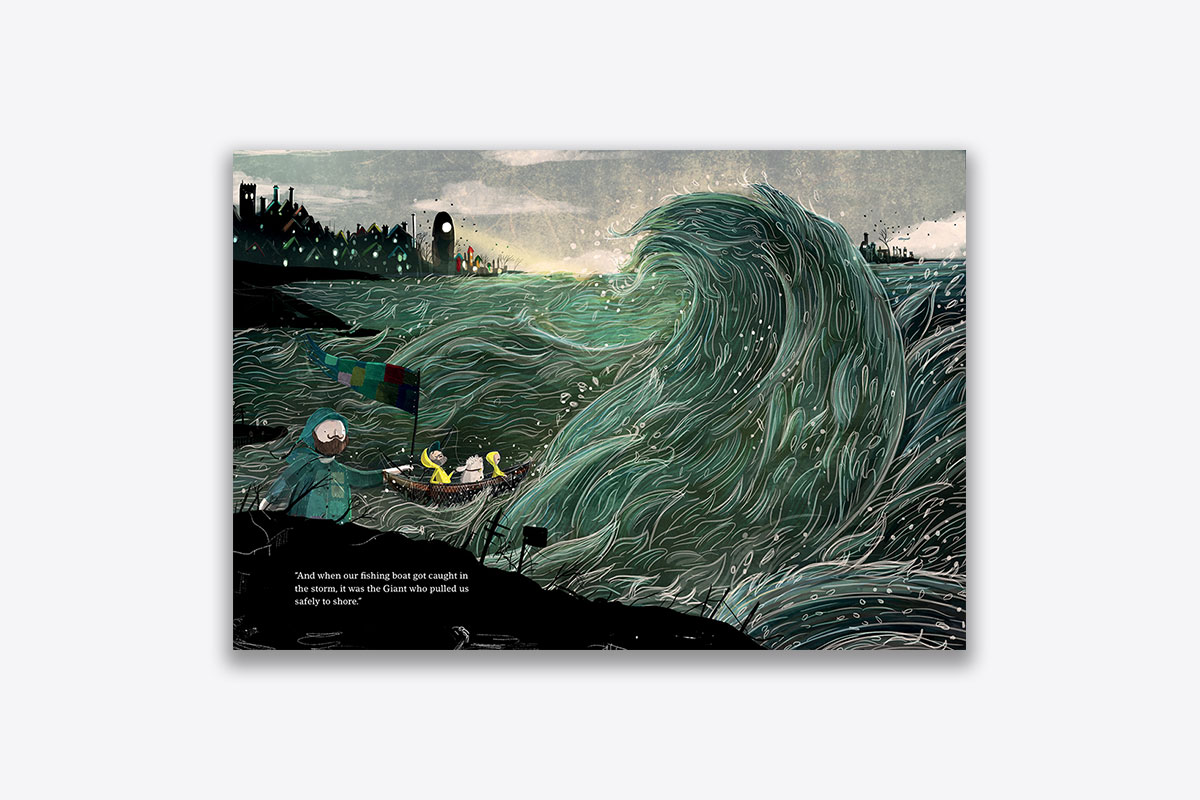 Imprint: Abrams Books for Young Readers
Publication Date: November 6, 2018
Price: $15.29
ISBN: 978-1-68335-413-0
EAN: 9781683354130
Page Count: 40
Illustrations: full-color illustrations throughout
Format: Ebook
Rights: North America
Additional formats:
There is a Secret Giant in Gableview who has hands the size of tabletops, legs as long as drainpipes, and feet as big as rowing boats. But little Billy thinks the Giant is just a tall tale that his grandad likes to tell. According to Grandad, the Giant keeps the bears away when they go camping and rescues Billy's favorite kite when it gets tangled up in the tallest tree. Grandad swears the Giant is real, but Billy's not buying it. Why has he never seen the giant before? Why does the Giant stay hidden? Grandad knows why: People are afraid of things that look different. When Billy suddenly finds himself face-to-face with the Giant, he runs away in fear—and hurts the Giant's feelings. But now he's got an opportunity to make it up to him, and, just maybe, to be friends with the nicest guy in town.

About the author
David Litchfield is an award-winning author-illustrator of books for children, including The Bear and the Piano. He lives in the United Kingdom.