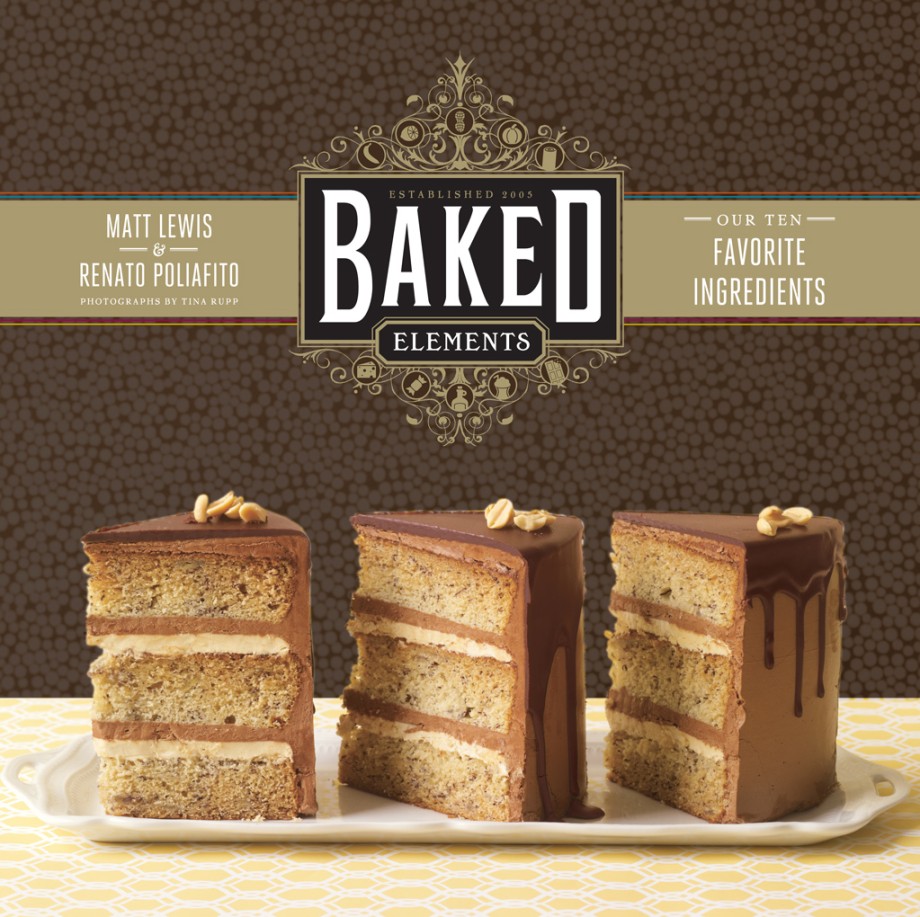 Baked Elements
Our 10 Favorite Ingredients
Ebook
Price: $29.25
Available from:
Additional formats:
Publication Date: October 1, 2012
Imprint: Stewart, Tabori & Chang
ISBN: 9781613123829
Page Count: 224
Illustrations: 35 color photographs
Rights: World/All
In their third cookbook, Baked Elements: Our 10 Favorite Ingredients, acclaimed authors Matt Lewis and Renato Poliafito present 75 inventive new recipes revolving solely around their 10 most-loved ingredients—from peanut butter and caramel to malt and booze. Lewis and Poliafito celebrate these favorite elements—chocolate, for instance, or bananas—baking each one into a variety of delicious cookies, bars, cakes, milkshakes, and more, sweets perfect for everyday cravings, special occasions, late-night celebrations, and weekend get-togethers. Complete with the signature stories and commentary that fans adore, chapters also include feature-ingredient infographics with quirky facts and charts and helpful Baked notes that make creating these desserts as easy as pie.
Praise for Baked Elements:
"From the writers of my favorite baking books of all time, a must-own for any baking enthusiast." —Zoe Deschanel
"Lewis and Poliafito approach their recipes with enthusiasm and dedication." —Boston Globe
"It's official. I'm a goner. I love this cookbook. . . . While many restaurant pastry chefs around the country are out there pushing the envelope and falling off the cutting edge adding savory ingredients to deconstructed molecular gastronomy masterpieces, Matt Lewis and Renato Poliafito have delivered another collection of uniquely approachable and delicious baked creations to satisfy any craving." —Austin Chronicle
"Nobody, nobody has a better grasp on the kinds of recipes that make people happily gum up the pages of a book with cookie dough or retire their grandmother's famous recipe for cinnamon rolls (because it didn't include pumpkin) than the Baked guys. This book is full of the stuff of American bakery-case dreams." —Deb Perelman, creator of Smitten Kitchen
"Not a page goes by without some personal anecdote, tip, or bit of advice that makes every recipe feel personal, well-tested, and well-loved. The book itself is gorgeous, with drool-worthy photos and an elegant layout that makes finding old favorites easy and choosing new treats a breeze." —Serious Eats
About the authors
Matt Lewis and Renato Poliafito left their day jobs in advertising to open their bakery, Baked, in Brooklyn to immediate praise from fans across the country. They have been featured on Oprah, the TODAY show, the Food Network, and the Martha Stewart Show. Their previous books include Baked and Baked Explorations. Lewis and Poliafito live in New York City.