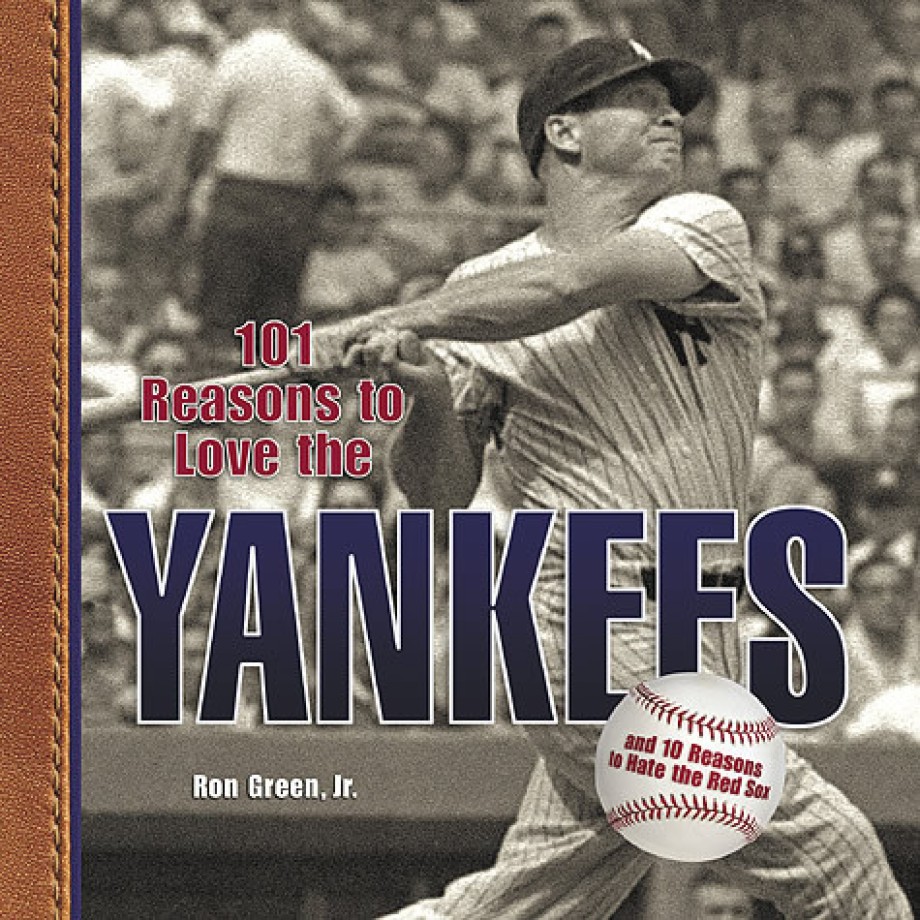 101 Reasons to Love the Yankees
And 10 Reasons to Hate the Red Sox
Hardcover
Price: $15.95
Also available from:
Publication Date: March 1, 2005
Imprint: Stewart, Tabori & Chang
Trim Size: 7 x 7
ISBN: 9781584794011
Page Count: 120
From their early days at the Polo Grounds, the New York Yankees were destined for greatness. Now with 26—yes 26—World Series titles to their name, the Yankees are baseball's most successful team, and their devoted fans have a multitude of reasons to cheer them on year after year. 101 Reasons to Love the Yankees is a rousing celebration of the Bronx Bombers—from the days of Hilltop Park to the present—told through historic and contemporary photos, baseball cards, trivia, sports lore, and memorabilia. The book captures 101 highlights of this baseball dynasty: the pinstripes, Babe Ruth, Lou Gehrig, Yankee Stadium, Joe DiMaggio, Yogi-isms, Billy Martin, Reggie Jackson, the subway series, legendary closer Mariano Rivera, Derek Jeter, George Steinbrenner, the World Series wins, and more. Also included are ten bonus reasons to hate the rival Red Sox. 101 Reasons to Love the Yankees is an irrefutable reminder of how the Yankees captured the hearts of past generations—and continue to do the same for the newest generation of baseball lovers.
About the author
Ron Green, Jr., a native of North Carolina, is a sportswriter for The Charlotte Observer. A loyal Yankees fan since childhood, he still imagines playing center field the way Mickey Mantle once did. This is his first book. His brother, David Green, is the author of 101 Reasons to Love the Red Sox.