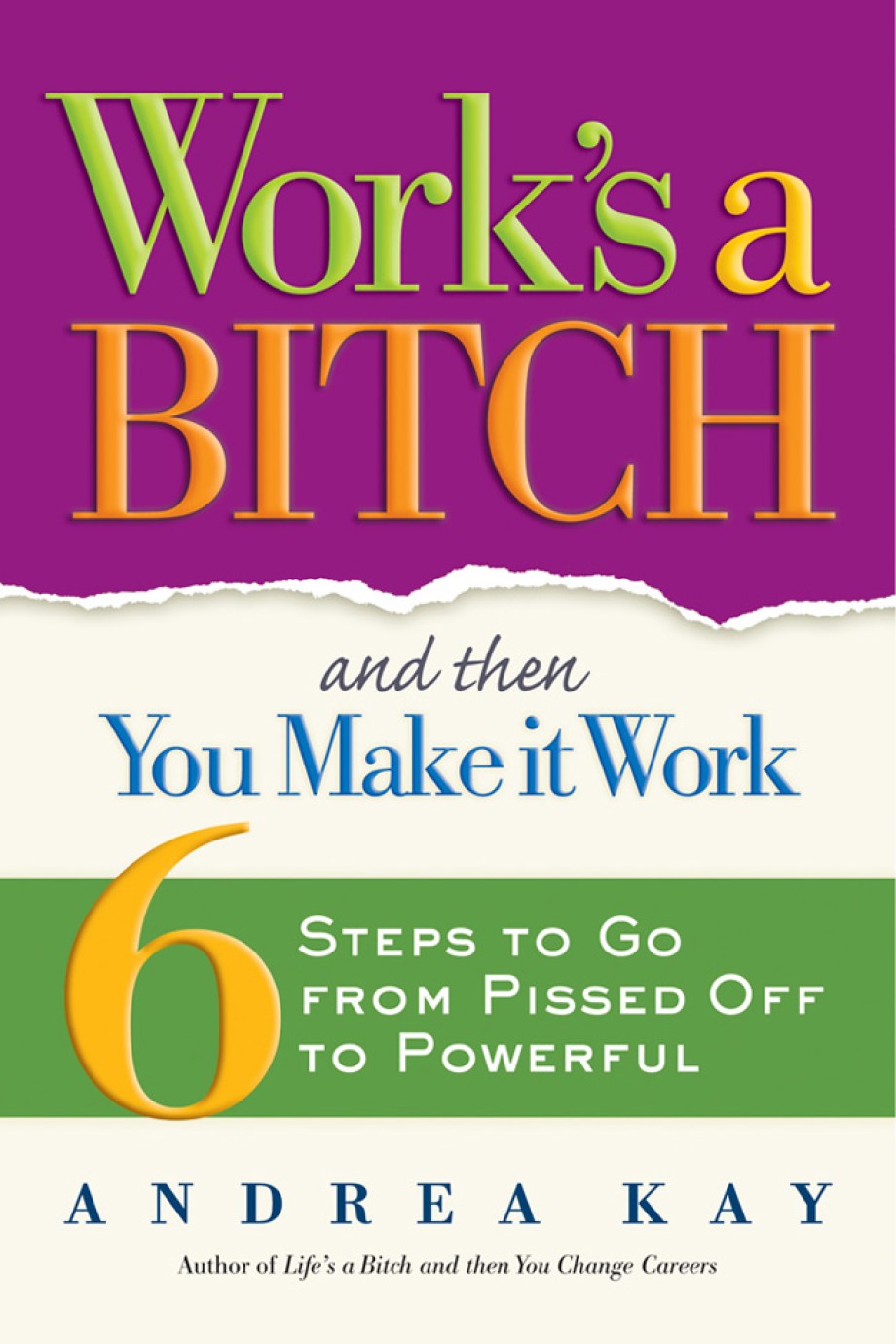 Work's a Bitch and Then You Make It Work
6 Steps to Go from Pissed Off to Powerful
Ebook
Price: $14.36
Available from:
Publication Date: January 9, 2012
Imprint: Stewart, Tabori & Chang
Trim Size: 6 x 9
ISBN: 9781613122679
Page Count: 272
Rights: North America Only
Are you frustrated by the indignities of life in today's workplace? More work, longer hours, fewer benefits, incompetent bosses—career consultant and expert Andrea Kay has heard it all. In her new book, Kay connects with the 85 percent of the workforce who feel unsatisfied with their careers. Readers will immediately recognize themselves in the stories she tells, gleaned from the thousands of unhappy workers who have responded to Kay's nationally syndicated column and appearances.
But Kay doesn't just explore what's wrong with the workplace today; she empowers workers to think about their careers in a new way, to get past disillusionment and feelings of powerlessness to see the possibilities and control they do have. She counsels readers on how to aim high and be fearless in presenting new ideas; how to cope with the unpredictable; how to determine whether a company is a good match for you; how to define the kind of work arrangement you want, and get up the nerve to ask for it. Throughout the text and the thought-provoking exercises that accompany it, she offers ways to take concrete and positive steps that will improve both your career and your life. Work may indeed be a bitch sometimes, but with Andrea Kay's help, readers will work it out.
About the author
Andrea Kay is the author of Stewart, Tabori and Chang's Life's a Bitch and Then You Change Careers. She is a career consultant and executive coach who has helped thousands of employees and job-hunters take control of their careers. Her column, "At Work," appears weekly in 100 newspapers in the U.S. and Canada. Kay appears frequently in print, broadcast, and online media, including her bimonthly podcast, Andrea Kay, Career Whisperer. She lives in the Cincinnati area.