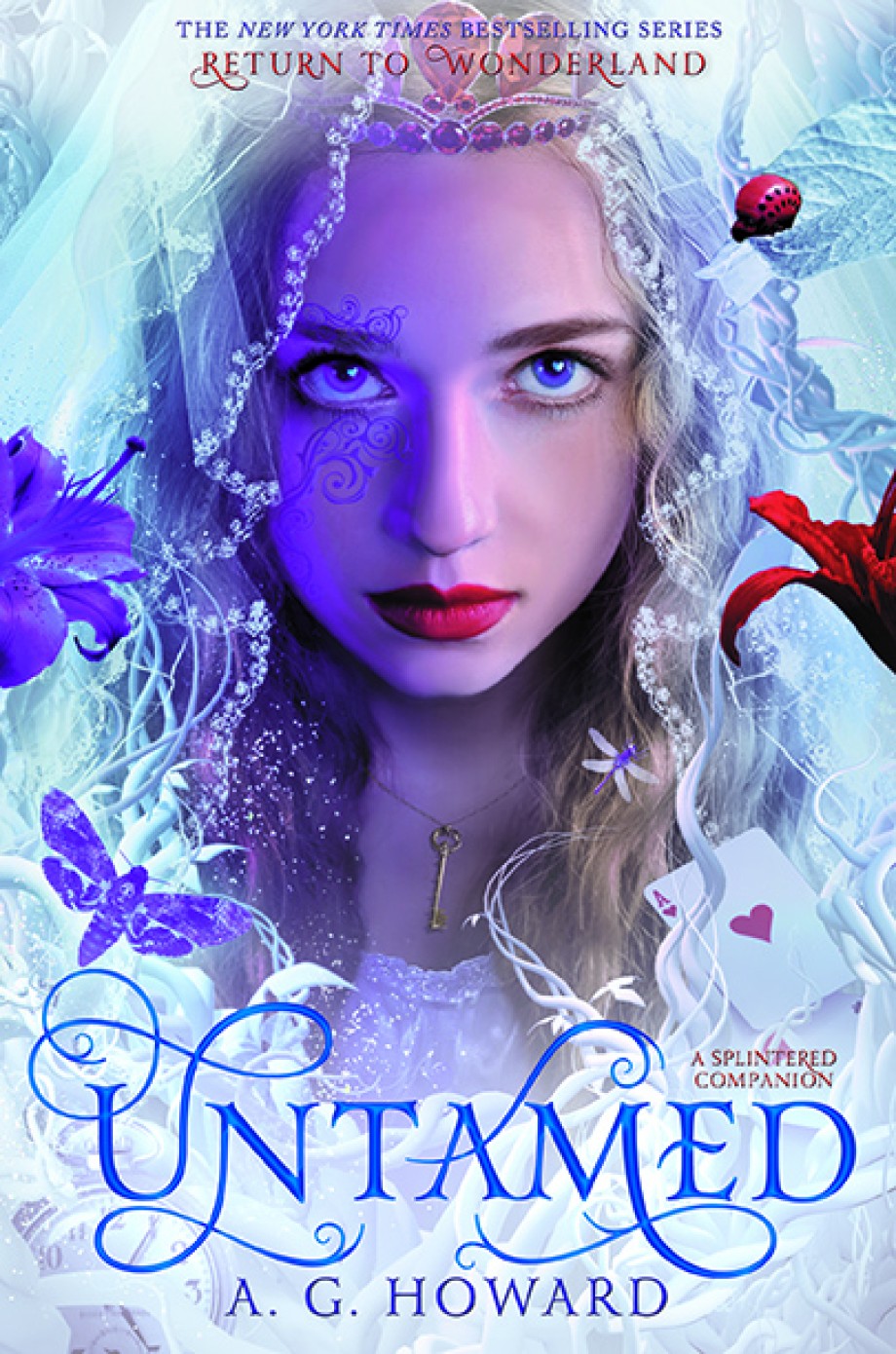 Untamed (Splintered Series Companion)
A Splintered Companion
Hardcover
Price: $16.95
Also available from:
Additional formats:
Publication Date: December 15, 2015
Imprint: Amulet Books
Trim Size: 5 1⁄2 x 8 1⁄4
ISBN: 9781419718694
Page Count: 288
Rights: World English
Alyssa Gardner went down the rabbit hole and took control of her destiny. She survived the battle for Wonderland and the battle for her heart. In this collection of three novellas, join Alyssa and her family as they look back at their memories of Wonderland. In Six Impossible Things, Alyssa recalls the most precious moments of her life after Ensnared, and the role magic plays in preserving the happiness of those she loves. Alyssa's mother reminisces about her own time in Wonderland and giving up the crown to rescue the man who would become her husband in The Boy in the Web. And Morpheus delves into Jeb's memories of the events of Splintered in The Moth in the Mirror, available in print for the first time.
Read all the books in the New York Times bestselling Splintered series: Splintered (Book 1), Unhinged (Book 2), Ensnared (Book 3), and Untamed (The Companion Novel).
Get books 1 through 3 in the Splintered boxed set, available now!
Praise for Splintered:
STARRED REVIEW
"Fans of dark fantasy, as well as of Carroll's Alice in all her revisionings (especially Tim Burton's), will find a lot to love in this compelling and imaginative novel."
—Bulletin of the Center for Children's Books
"Alyssa is one of the most unique protagonists I've come across in a while. Splintered is dark, twisted, entirely riveting, and a truly romantic tale."
—USA Today
"Brilliant, because it is ambitious, inventive, and often surprising — a contemporary reworking of Lewis Carroll's "Alice's Adventures in Wonderland,'' with a deep bow toward Tim Burton's 2010 film version."
—The Boston Globe
"It's a deft, complex metamorphosis of this children's fantasy made more enticing by competing romantic interests, a psychedelic setting, and more mad violence than its original."
—Booklist
" Protagonist Alyssa...is an original. Howard's visual imagination is superior. The story's creepiness is intriguing as horror, and its hypnotic tone and setting, at the intersection of madness and creativity, should sweep readers down the rabbit hole."
—Publishers Weekly
"While readers will delight in such recognizable scenes as Alyssa drinking from a bottle to shrink, the richly detailed scenes that stray from the original will entice the imagination. These adventures are indeed wonderful."
—BookPage
"Attention to costume and setting render this a visually rich read..."
—Kirkus Reviews
"Wonderland is filled with much that is not as wonderful as might be expected, and yet, it is in Wonderland that Alyssa accepts her true nature. The cover with its swirling tendrils and insects surrounding Alyssa will surely attract teen readers who will not disappointed with this magical, edgy tale."
—Reading Today Online
"Creepy, descriptive read with a generous dollop of romance."
—School Library Journal
About the author
A. G. Howard started writing the Splintered series while working at a school library. She always wondered what would've happened had the subtle creepiness of Alice's Adventures in Wonderland taken center stage, and she hopes her darker and funkier tribute to Carroll will inspire readers to seek out the stories that won her heart as a child. She lives in Amarillo, Texas. Visit her online at aghoward.com.