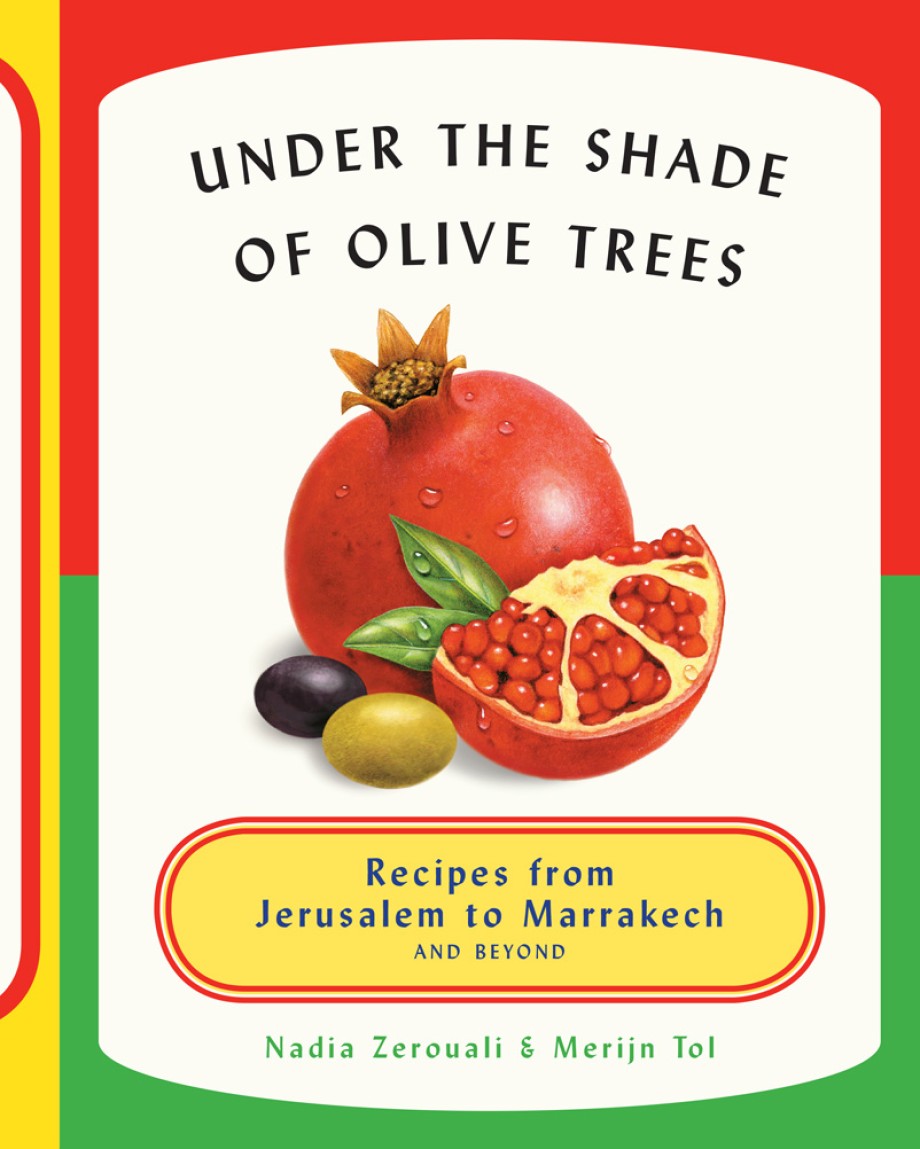 Under the Shade of Olive Trees
Recipes from Jerusalem to Marrakech and Beyond
Imprint: Stewart, Tabori & Chang
Publication Date: March 18, 2014
Price: $31.50
Trim Size: 7 3⁄4 x 9 3⁄4
ISBN: 978-1-61312-668-4
EAN: 9781613126684
Page Count: 288
Illustrations: 200 4-color illustrations
Format: Ebook
Rights: World English
Dutch writers and cooks Nadia Zerouali and Merijn Tol are in love with the culture and foods of the Mediterranean-Arabian world. They set out on a journey that took them across Morocco and Tunisia, Syria and Lebanon, Sicily and Spain, to experience the rich, exotic flavors of the Middle East. Here, they unpack the secrets to the region's healthful and intensely flavorful food. They teach the reader about the ingredients—from orange blossom and honey to coriander and argan oil—and how to use them to maximize taste.
The region's food is alive with color, as illustrated by the luscious photographs that accompany the more than 100 recipes. But it is the taste and texture of the foods that will win readers' hearts: creamy labne, sweet pomegranate, flaky filo pastry, silky hummus. There are whole grains, such as simple summer bulgur salads and vegetable couscous, and tricks for preparing meat to be as flavorful as possible. Easy enough for cooking novices, Under the Shade of Olive Trees will transport readers to a magical, delicious region of the world.
Praise
"Merijn Tol and Nadia Zerouali's kitchen is one of my favorite places in the world. They have taught me so many simple recipes and techniques to create my own fabulous Arabian feasts. This book is a real treasure; I make sure it's always nearby."

— Yvette van Boven, author of Home Made, Home Made Winter, and Home Made Summer
"A sincere, fresh and curious take on our part of the world, through a most authentic expression: the cuisine."

— Kamal Mouzawak, founder of Lebanon's first farmers' market, Souk el Tayeb, and Tawlet restaurant
About the authors
Nadia Zerouali and Merijn Tol are food writers and recipe developers with a fierce passion for the Arabic- Mediterranean kitchen. They are regular contributors for well-known Dutch magazines such as delicious.