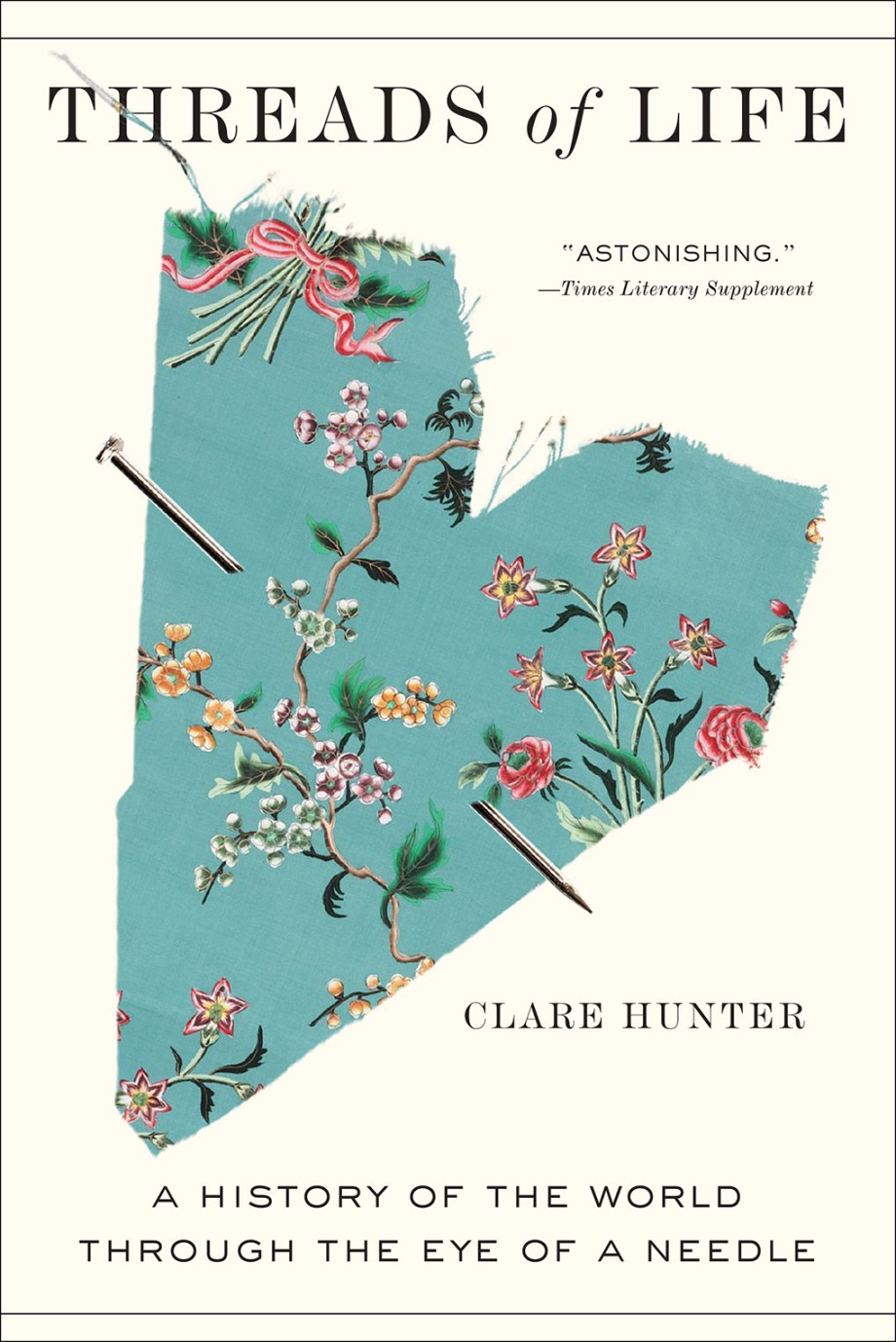 Threads of Life
A History of the World Through the Eye of a Needle
Ebook
Price: $15.54
Available from:
Additional formats:
Publication Date: October 15, 2019
Imprint: Abrams Press
ISBN: 9781683357711
Page Count: 320
Rights: US Only
A globe-spanning history of sewing, embroidery, and the people who have used a needle and thread to make their voices heard
In 1970s Argentina, mothers marched in headscarves embroidered with the names of their "disappeared" children. In Tudor, England, when Mary, Queen of Scots, was under house arrest, her needlework carried her messages to the outside world. From the political propaganda of the Bayeux Tapestry, World War I soldiers coping with PTSD, and the maps sewn by schoolgirls in the New World, to the AIDS quilt, Hmong story clothes, and pink pussyhats, women and men have used the language of sewing to make their voices heard, even in the most desperate of circumstances.
Threads of Life is a chronicle of identity, protest, memory, power, and politics told through the stories of needlework. Clare Hunter, master of the craft, threads her own narrative as she takes us over centuries and across continents—from medieval France to contemporary Mexico and the United States, and from a POW camp in Singapore to a family attic in Scotland—to celebrate the age-old, universal, and underexplored beauty and power of sewing. Threads of Life is an evocative and moving book about the need we have to tell our story.

Praise
"A celebration of the power of thread … By unpicking the seams of the clothes on our backs, Clare Hunter has brought to light elements of history that have languished in our collective attic for far too long. Threads Of Life is a terrific book."

The Herald (Scotland) —
"An astonishing feat, this patchwork of history, culture, and politics, which takes us from Saxon England to colonized African tribes, Palestinian villages, rural China and the cramped homes of American slaves. … Hunter writes in clear, sometimes lyrical prose and knows just the detail to bring a story alive. Her highly impressive debut is a richly textured and moving record of a history that has largely been lost."

The Sunday Times (London), Christina Patterson —
"Triumphant … crammed with vivid anecdotes and colourful snippets of fascinating information, Hunter's debut is an inspiration to anyone who has ever thought of picking up a needle and thread."

The Mail on Sunday —
"Hunter's non-fiction debut reframes needlework as a powerful and political medium . . . Threads of Life is a compelling and beautifully written account of how marginalised peoples throughout history have used the language of sewing, embroidery and textiles to tell their neglected stories."

The Bookseller —
"Threads of Life is a beautifully considered book that reminds us of how much sewing plays a crucial part in expressing the many facets of our lives. Clare Hunter has managed to mix the personal with the political with moving results. Reading it made me pick up my needle with a new perspective."

Girl With a Pearl Earring, Tracy Chevalier —
"A blend of history and memoir, the book roves across centuries and continents to reveal how sewing has played a crucial part in our lives - from courts and battlefields to prisons and drawing rooms... Many of the stories in Threads of Life are heart-breaking...This beautiful, moving book makes you want to rush out and grab a needle."

Radio Times —
About the author
Clare Hunter has sewn since she was a child. She has been a banner maker, community textile artist, and textile curator for over 20 years and established the community enterprise NeedleWorks in Glasgow. She was a recipient of a Creative Scotland Award in 2016. She lives near Stirling in Scotland.