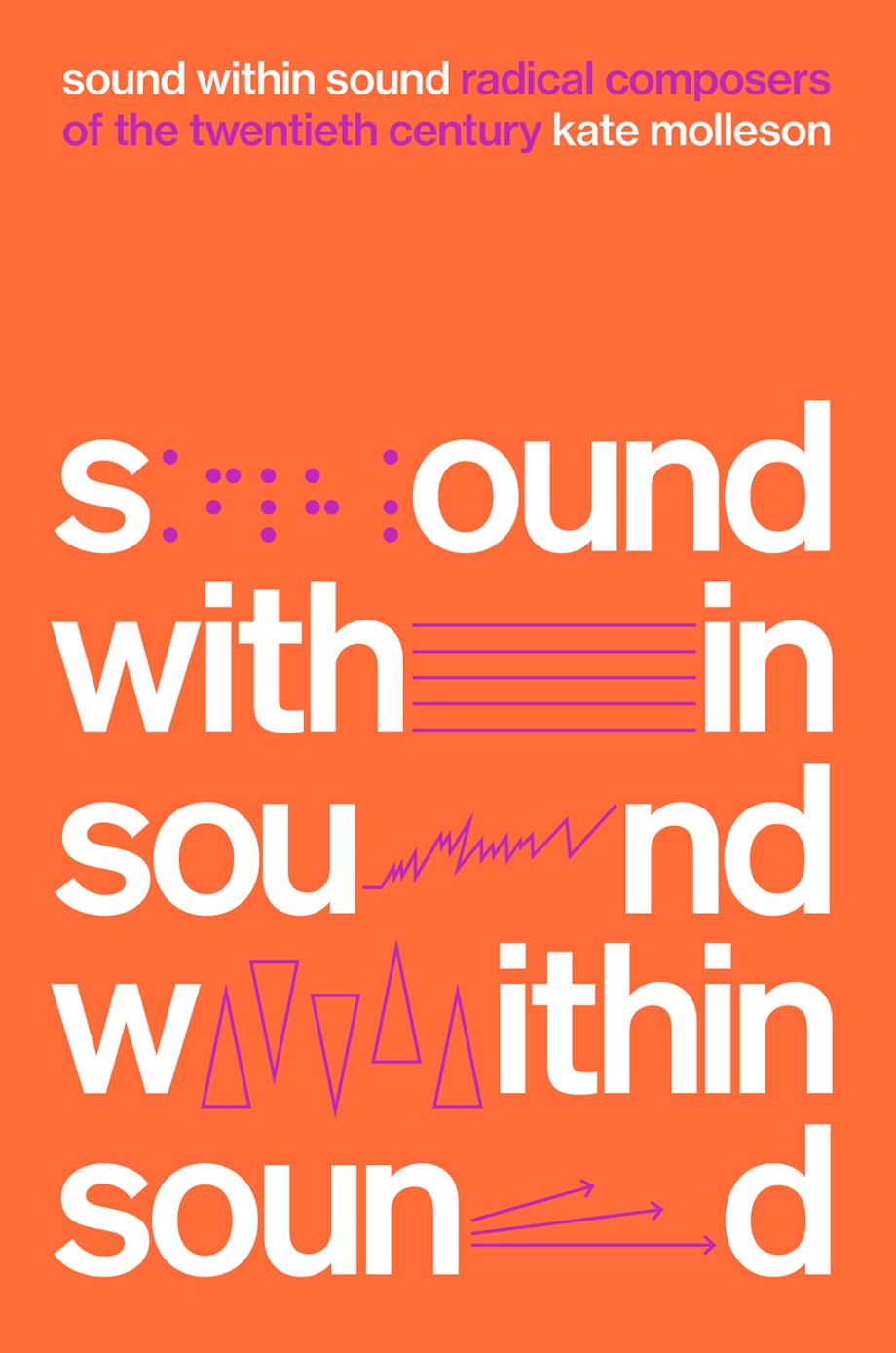 Sound Within Sound
Radical Composers of the Twentieth Century
Hardcover
Price: $30.00
Also available from:
Additional formats:
Publication Date: November 15, 2022
Imprint: Abrams Press
Trim Size: 6 x 9
ISBN: 9781419753565
Page Count: 352
Illustrations: 30 black-and-white photographs
Rights: United States
An alternative history of 20th-century composers—nearly all of them women or composers of color—by a leading international music critic
Think of a composer right now. Was it a white man? Perhaps in old-fashioned clothing and wild hair? The music history we're told is one dominated by men, and even then, only a select few enter the zeitgeist. This conventional history perpetuates the myth of "great works" created by "genius" artists. Men who enjoyed institutional privilege during their lifetimes and have since been enshrined by an industry of publishers and record labels. But just because we haven't heard of spectacular female composers, doesn't mean they weren't creating music all the same.
Profiling a dozen pioneering 20th-century composers—including American modernist Ruth Crawford Seeger (mother of Pete and Peggy Seeger), French electronic artist Éliane Radigue, Soviet visionary Galina Ustvolskaya, and Ethiopian pianist Emahoy Tsegué-Maryam Guèbrou—acclaimed journalist and BBC broadcaster Kate Molleson reexamines the canon while bringing to life largely forgotten sonic revolutionaries whose dramatic lives and bursts of creativity played out against a backdrop of seismic geopolitical and social change. These composers, working at a remove from London, Paris, Vienna, and New York, were sidelined and ignored for systemic, structural reasons. This is a landmark alternative history of 20th-century composers; a radical, new, and truly global work of revisionist history. It is a campaigning book that challenges the status quo while introducing you to a world of groundbreaking music.
Praise
"The vividness and passion of Molleson's portraits of these extraordinarily gifted, exasperating, headstrong individuals is wonderfully engaging. It sends you running off to YouTube to discover their music—which one imagines is exactly what she would have wanted."

The Telegraph —
"Clever and accessible … Sound Within Sound takes us on a whirlwind international tour. It introduces us to thrilling dreamers from the last century who believed that music could fundamentally—and disruptively—recalibrate our lives. ... Molleson's enthusiastic style and eye for character and place give them life."

The Observer —
"It's rare to read a book whose ambition lines up so well with its achievement [ . . . ] An inspiring and inspired book. All classical listeners who want to broaden their horizons should buy it. It's a guidebook for moving beyond your prejudices."

Gramophone —
"Vital and necessary."

Mojo —
"Generous, expansive, alarming, fantastical, perverse, humane, beautiful and ugly, provisional and incomplete: here finally is a portrait that reflects the messy contours of 20th-century classical music."

Literary Review —
"Sound Within Sound is absolutely inspiring. Everyone who loves music should own this book."

Charlotte Higgins, author of Greek Myths: A New Retelling and chief culture writer for the Guardian —
"Wonderful. . . . This is a book of discovery that speaks of music as a life force, that urges us to live our lives through music."

Cosey Fanni Tutti, artist, musician, and author of Art Sex Music —
"A marvelous book that opens our ears to sonic worlds that will enrich and delight us, whoever and wherever we are."

Ian McMillan, poet and broadcaster —
"A clear-eyed, utterly fascinating exploration of outsiders in classical music. Molleson's excellent book challenges and enlightens."

Sinéad Gleeson, author of Constellations: Reflections from Life and coeditor with Kim Gordon of This —
"A necessary and deeply humane reshaping of music histories. It undoes the narrowing constraints of the classical canon, leaving the culture—and the reader—beautifully enriched."

Emma Warren, author and broadcaster —
"Marvelous [...] Her writing is eloquent while her arguments are firm, and her frustration with conservative gatekeepers is palpable [...] Required reading."

The Wire —
"[Sound Within Sound] takes us on a rollercoaster of a musical journey into the future which is long overdue. … This is a great project and an excellent read."

The Herald (Scotland) —
"Molleson is tremendous at describing music."

The New Statesman —
About the author
Kate Molleson is a journalist and broadcaster and one of the UK's leading commentators on contemporary classical music. She was a classical music critic for the Guardian for seven years and deputy editor of Opera magazine. She currently presents BBC Radio 3's New Music Show and Music Matters. She has presented documentaries for BBC4 and BBC World Service, and she teaches music journalism at the Darmstadt and Dartington international summer schools. Molleson grew up in various parts of Scotland and the far north of Canada, and studied clarinet performance at McGill University in Montreal and musicology at King's College London, where she researched the operas of Ezra Pound. She lives in Edinburgh, Scotland.