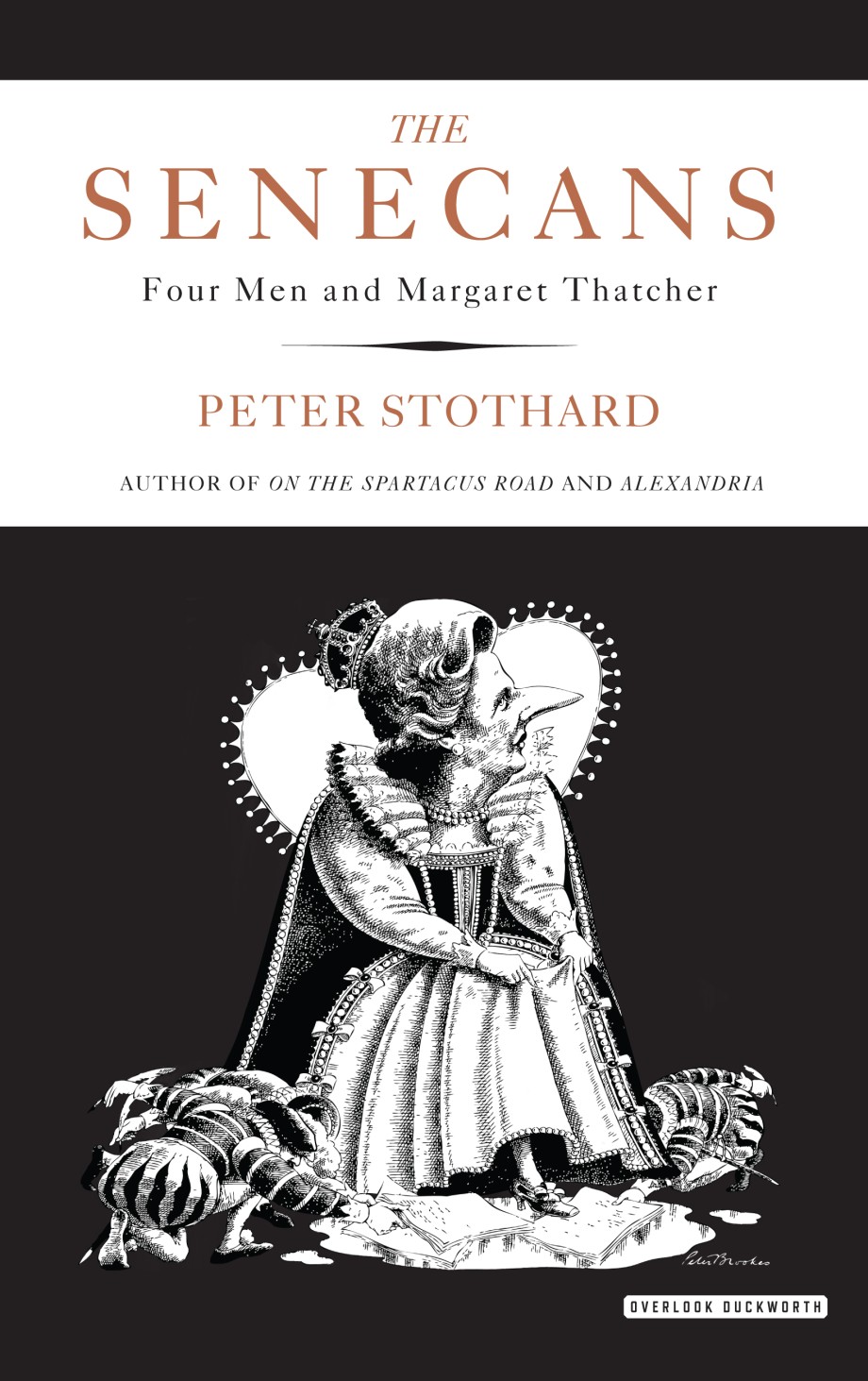 The Senecans
Four Men and Margaret Thatcher
Ebook
Price: $14.36
Available from:
Publication Date: September 27, 2016
Imprint: Abrams Press
ISBN: 9781468313437
Page Count: 240
Rights: Worldwide including Canada but excluding Brittish
A year after the death of Margaret Thatcher, a young historian arrives to ask Peter Stothard, Editor of the Time Literary Supplement and former editor of The Time, some sharp questions about his memories of the Thatcher era. During the interview the offices from where he long observed British politics are being systematically flattened by wrecking balls. From the dust and destruction of a collapsing newspaper plant emerge portraits of the Senecans, four of the men who made the Thatcher court so different from that of her successors. As well as love of Britain's first female Prime Minister they shared strange Latin lessons in a crumbling riverside bar. They took their name from their taste for the work of Lucius Annaeus Seneca, a pioneer writer from Cordoba in Roman Spain, a philosopher, courtier and acquirer of massive wealth from the age of the Emperor Nero.Blending memoir with ancient and modern politics in the manner of his acclaimed diaries, Spartacus Road and Alexandria, Peter Stothard sheds a sideways light on Margaret Thatcher's "believing age", a personal picture of our recent history. In finally identifying his interviewer he also answers questions about his own literary and political journey.
About the author
Peter Stothard is the editor of the Times Literary Supplement and author of Alexandria and The Spartacus Road. From 1992 to 2002 he was the Editor of The Times. In 2012 he was chairman of the judges for the Man Booker Prize.