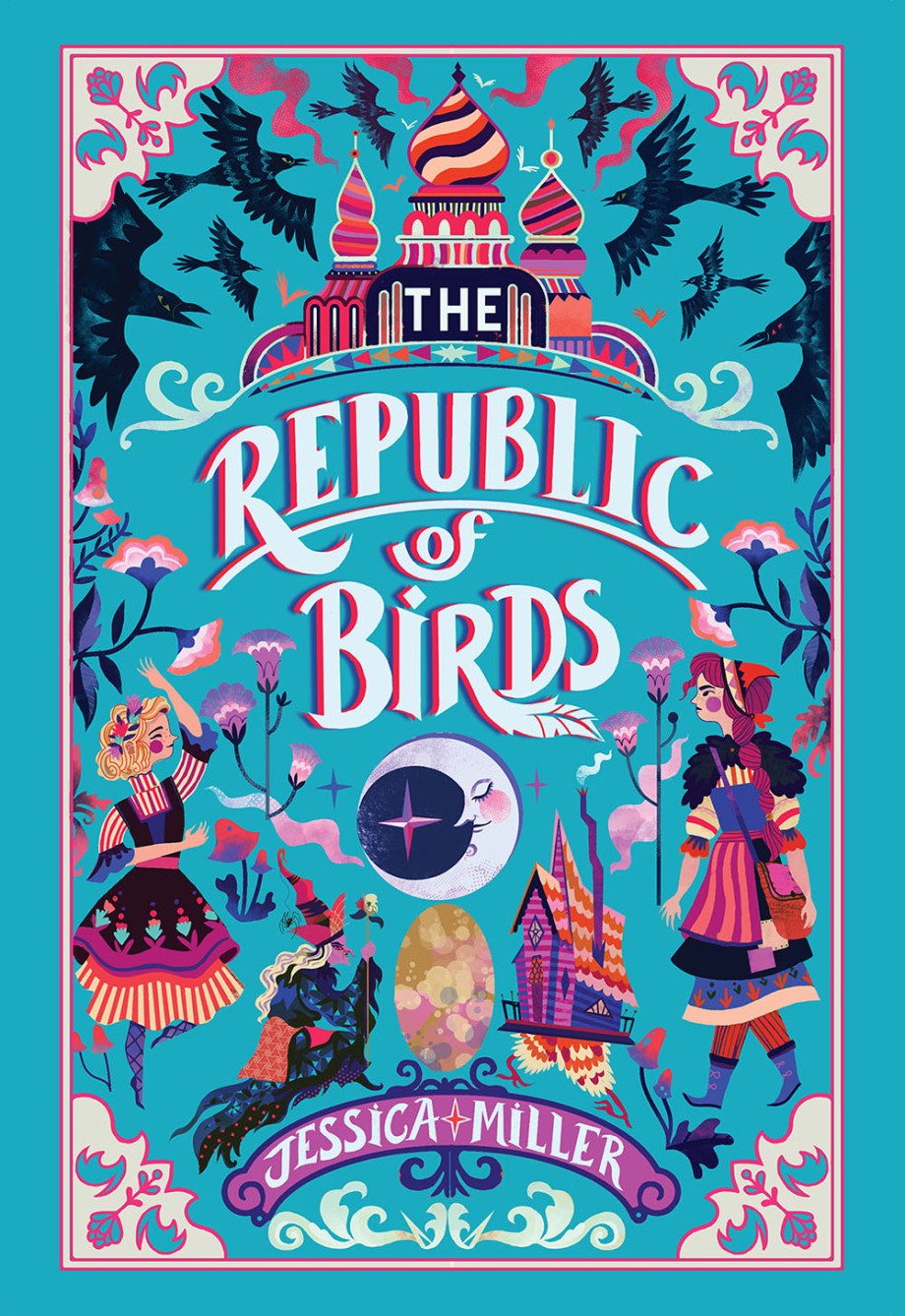 Imprint: Amulet Books
Publication Date: April 20, 2021
Price: $15.54
ISBN: 978-1-68335-563-2
EAN: 9781683355632
Page Count: 288
Format: Ebook
Rights: US and Canada, English
Additional formats:
A young witch must save her sister from evil birds in this masterful middle-grade fantasy

In the land of Tsaretsvo, civil war has divided the human kingdom from the Republic of Birds. Magic is outlawed, and young witches are sent to a mysterious boarding school, from which no one has returned. Olga and her family live a life of dull privilege in the capital until her father displeases the tyrannical tsarina. The family is sent off into exile at the Imperial Center for Avian Observation, an isolated shack near the Republic of Birds. Unlike the rest of her family, Olga doesn't particularly mind their strange new life. She never fit into aristocratic society as well as her perfect younger sister, Mira. What does worry Olga is her blossoming magical abilities. If anyone found out, they'd send her away. But then Mira is kidnapped by the birds, and Olga has no choice but to enter the forbidden Republic, a dangerous world full of iagas, talking birds, and living dreams. To navigate the Republic and save her sister, she'll need her wits, her cunning—and even her magic.
Praise
"A solidly done adventure mixing familiarity and originality."

— Kirkus Reviews
"The theme—"If you feel you don't fit somewhere, change it until it fits you"—is movingly portrayed."

— Publishers Weekly
**STARRED REVIEW**
"Richly imagined world, a fantastic reshaping of Slavic folklore. . .shows the universal loss of beauty and magic when power is mishandled, through an unassuming heroine who spectacularly charts her own path."

— Booklist
**STARRED REVIEW**
"This middle-grade fantasy ultimately grips readers with its evocative world building, memorable cast of magic-wielders and mysterious creatures, and well-paced episodic adventure."

— Bulletin of the Center for Children's Books
About the author
Jessica Miller is the author of Elizabeth and Zenobia and a PhD student from Brisbane, Australia. She currently lives in Germany.