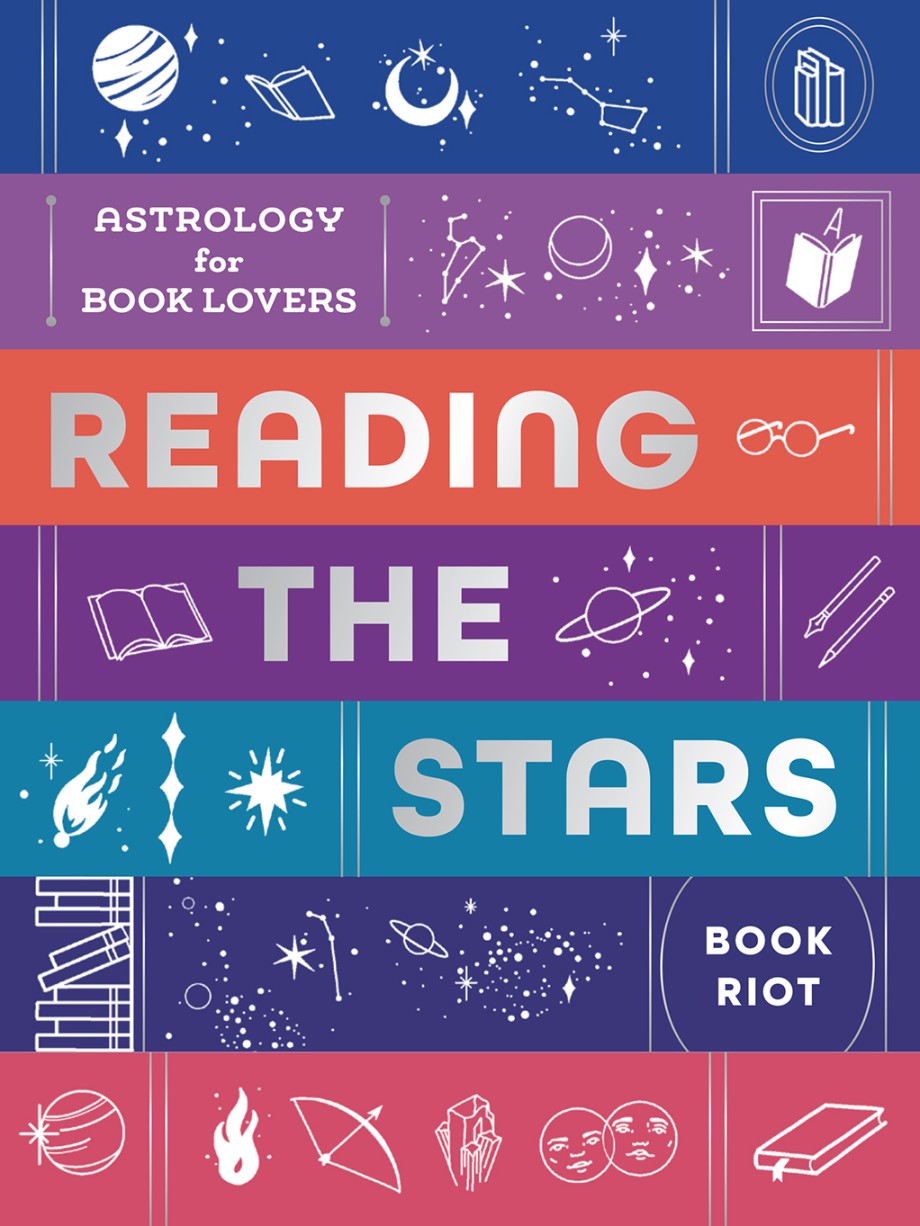 Reading the Stars
Astrology for Book Lovers
Ebook
Price: $15.54
Available from:
Additional formats:
Publication Date: October 18, 2022
Imprint: Abrams Image
ISBN: 9781647005511
Page Count: 192
Rights: World/All
An original and entertaining mashup of literature and astrology for book lovers and star watchers alike
Astrology continues to be a popular trend—people are looking to the stars, the moon, and the sun for guidance, for relationship advice, even for cocktail recipes. Book Riot offers a new take on reading your sign, aimed appropriately at book lovers. Reading the Stars is where your favorite books, authors, and characters meet astrology, answering key questions: What should you read based on your sign? Do you and your favorite fictional characters share the same sign? What about authors? And what does that mean for you? You'll gain more insight into your own personal life and your favorite books with this in-depth guide.
Reading the Stars opens with an introduction to astrology, teaching you how to read your sign, what your rising sign is, and more. Then it takes that information a step further, allowing you to learn even more about yourself in a new way. Let's say you're a Sagittarius—optimistic, friendly, and curious—what book should you read? What author also shares your sign and speaks to those traits? What protagonist embarks on a journey that tempts you to join them? Or maybe it's a tale that features your astrological soulmate, an Aries, whose vibe complements your own. Open up a whole new world of astrology with this literary exploration!
Praise
"An irresistibly amusing look at how booklovers can 'better understand... how your zodiac sign shapes your reading life'...This is an ideal gift for bookworms with a celestial bent."


Publishers Weekly —
About the author
Book Riot is an independent community for book lovers with a significant following in North America, the UK, and Australia. Book Riot provides news, reviews, commentary, and advice for readers through many channels, including its website, podcasts, newsletters, social media, and more.