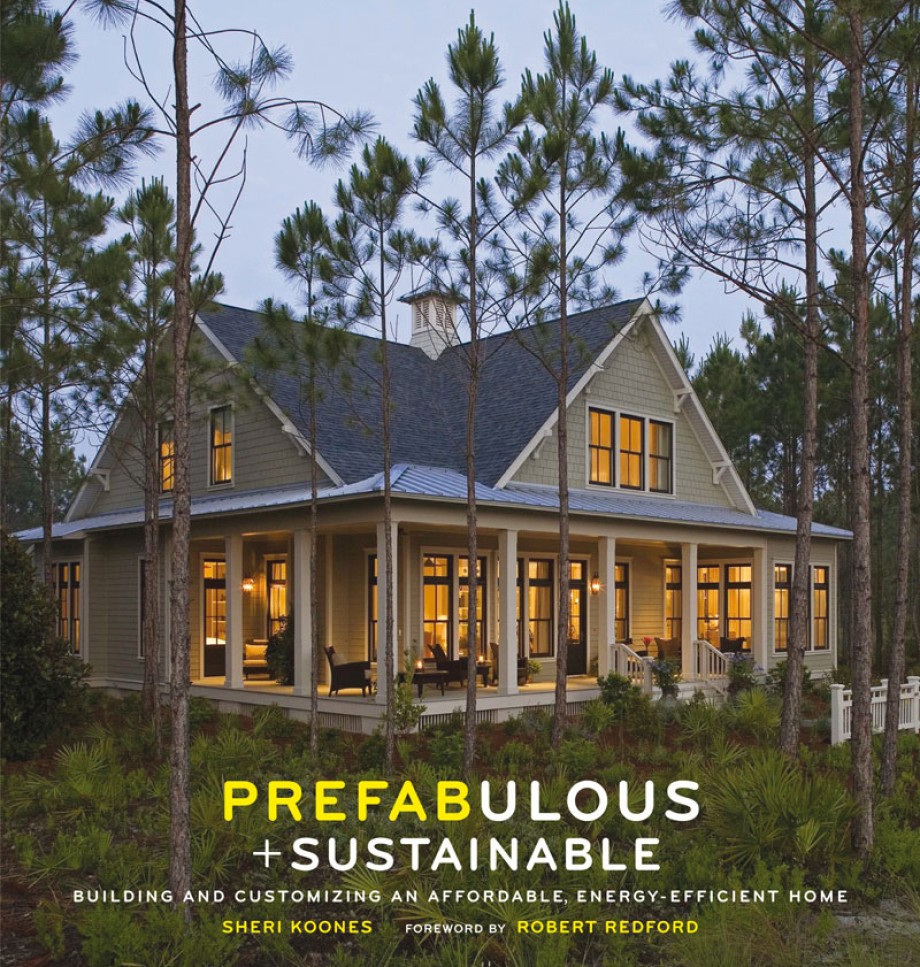 Prefabulous + Sustainable
Building and Customizing an Affordable, Energy-Efficient Home
Ebook
Price: $24.75
Available from:
Publication Date: August 1, 2013
Imprint: Abrams Books
Trim Size: 9 1⁄2 x 10
ISBN: 9781613126462
Page Count: 240
Illustrations: 200 full-color illustrations
Rights: World/All
Prefabulous and Sustainable dispels the negative myths associated with prefab homes and shows the reader how beautiful and remarkably green prefab homes are.
In this guide to prefab home-building author Sheri Koones, demystifies the prefabricated house by using 25 unique homes to showcase how factory-built homes are greener, more efficient, sturdier, and more cost-effective than site-built homes. The book is divided into 3 categories—green, greener, greenest—and the homes featured vary in style, design, type of construction, and size. All of the homes included in Prefabulous and Sustainable have been customized to create a level of sustainability beyond the inherent qualities of prefab.
Written in an easy to understand and approachable style, author Sheri Koones walks the readers through each of the homes, explaining the materials, strategies, and systems used to create a sustainable living environment. Photographs, captions, floor plans, and sidebars illustrate to readers that green living is not as complicated as one might think, and attainable for everyone. Also included is a resource guide, making this book a hand-on guide for homebuilders.
Praise for Prefabulous + Sustainable
"Authoritative and beautiful. Once again, Koones builds her case for pre-fab thoroughly, and presents it in a compelling, well-organized package."
—Allen Norwood, NAREE Book Competition Head Judge
About the author
Sheri Koones is a widely respected author who helps readers understand that getting the house of their dreams can be done in an ecologically responsible way. Her book, Prefabulous, explored the variety, beauty and eco-friendly benefits of prefab homes and recently won the prestigious Gold Award in the 2008 Robert Bruss Real Estate Book Awards from NAREE. Sheri is a member of the National Association of Real Estate Editors, the Sustainable Building Industry Council, and the American Society of Journalists and Authors. Sheri is also a columnist for Home Resource Guide and a freelance writer and speaker. She lives in Connecticut.