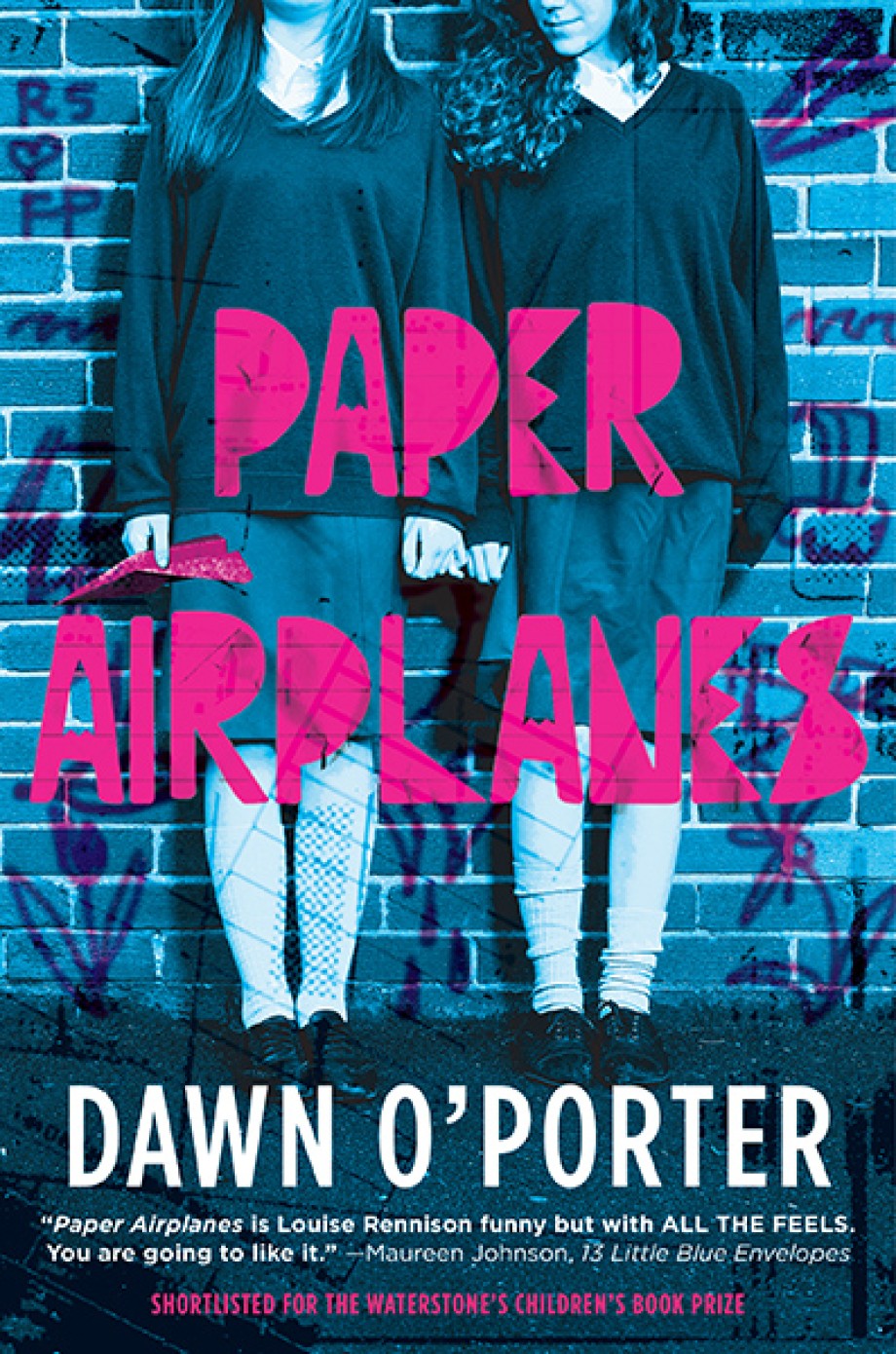 Paper Airplanes
Ebook
Price: $8.06
Available from:
Publication Date: September 9, 2014
Imprint: Amulet Books
Trim Size: 5 1⁄2 x 8 1⁄4
ISBN: 9781613126998
Page Count: 272
Rights: US Only
Renée and Flo are the most unlikely of friends. Introspective and studious Flo and outspoken, wild, and sexually curious Renée have barely spoken in their years of going to school together in Guernsey, a small British island off the coast of France. And yet, when tragedy strikes, it is only wild child Renée, who lost her mother at a young age, who is able to comfort a grieving Flo. The girls form an intense bond that sees them through a host of deeply relatable, wince-inducing experiences—drunken snogging; a séance in which clueless friends offer to summon Renée's mother; dating a guy for free fish and chips. But toxic mean girls and personal betrayals threaten to tear the girls' delicate new friendship apart.
In this gripping debut, Dawn O'Porter shines an unflinchingly honest, humorous light on female friendship, lost innocence, and that moment when you are teetering on the threshold of adult life.
Praise for Paper Airplanes
"Dawn O'Porter was a teenager in her past life. Well, duh! How else could she have gotten this bitch-perfect, debut novel so right! Paper Aeroplanes is spot on! This teen friendship, is
brutal and beautiful, flawed and forgiving. The angst and anguish of adolescence are made safer by her talented hand. Wish she had written this when I was 15!"
--Jamie Lee Curtis
"Poignant and edgy, this exploration of lively female friendships rises high."
--Kirkus Reviews

About the author
Dawn O'Porter is a British journalist known for her frank and often comedic investigations of women's issues, including weight, breast cancer, and self-esteem. She has made documentaries for the BBC, TLC, We TV, and others. She also writes a column for Glamour UK. She lives in L.A. and New York with her husband, actor Chris O'Dowd (Bridesmaids, Girls). Visit her online at dawnoporter.co.uk.