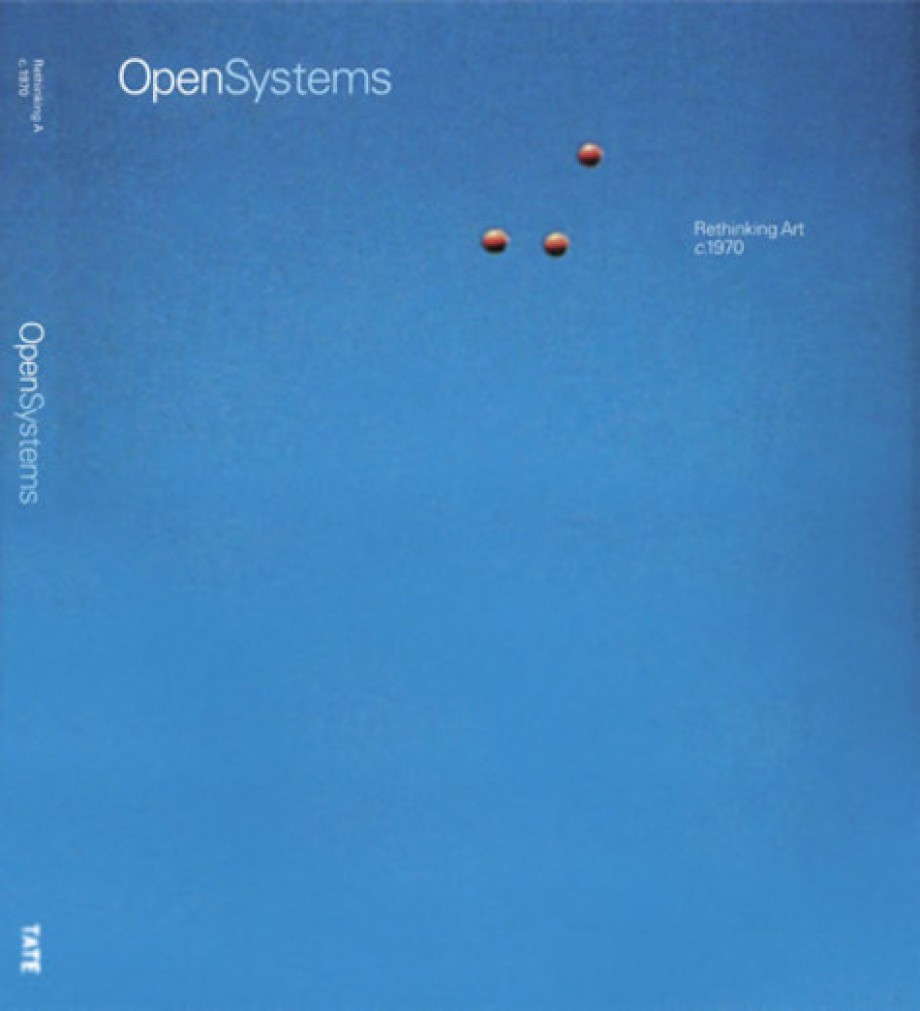 Open Systems
Rethinking Art c. 1970
Imprint: Tate Publishing
Publication Date: September 1, 2005
Price: $49.50
Trim Size: 10 4⁄5 x 8 1⁄2
ISBN: 978-1-85437-565-0
EAN: 9781854375650
Page Count: 224
Illustrations: 90 illustrations, 60 in full color, • 192 pages, 8 1⁄2 x 10 5⁄8, 192 pages, 8.5x10.625"
Format: Paperback
Open Systems examines how international artists rethought the object of art in the last years of the 1960s and the early 1970s as they sought to connect with the increasingly urgent political developments of the time. Building on the structures of Minimalism and Conceptualism, the era saw the beginning of a radical departure from art's traditional focus to a new and wide-ranging experimentation with mediums that included dance, performance, and, most notably, film and video.
Open Systems features the works of prominent artists working in Britain, Europe, South America, Japan, and the United States, and includes sculpture, sculptural installations, painting, film, video, photography, and printed matter. Among the artists examined are Alighiero Boetti, Marcel Broodthaers, Trisha Brown, Fluxus, Dan Graham, Ilya Kabakov, Richard Long, Gordon Matta-Clark, Paul McCarthy, Robert Morris, Bruce Nauman, On Kawara, Michelangelo Pistoletto, Gerhard Richter, Robert Smithson, Martha Rosler, and Franz West.
About the author
Donna De Salvo is Associate Director for Programs and Curator, Permanent Collection, at the Whitney Museum of American Art, New York.