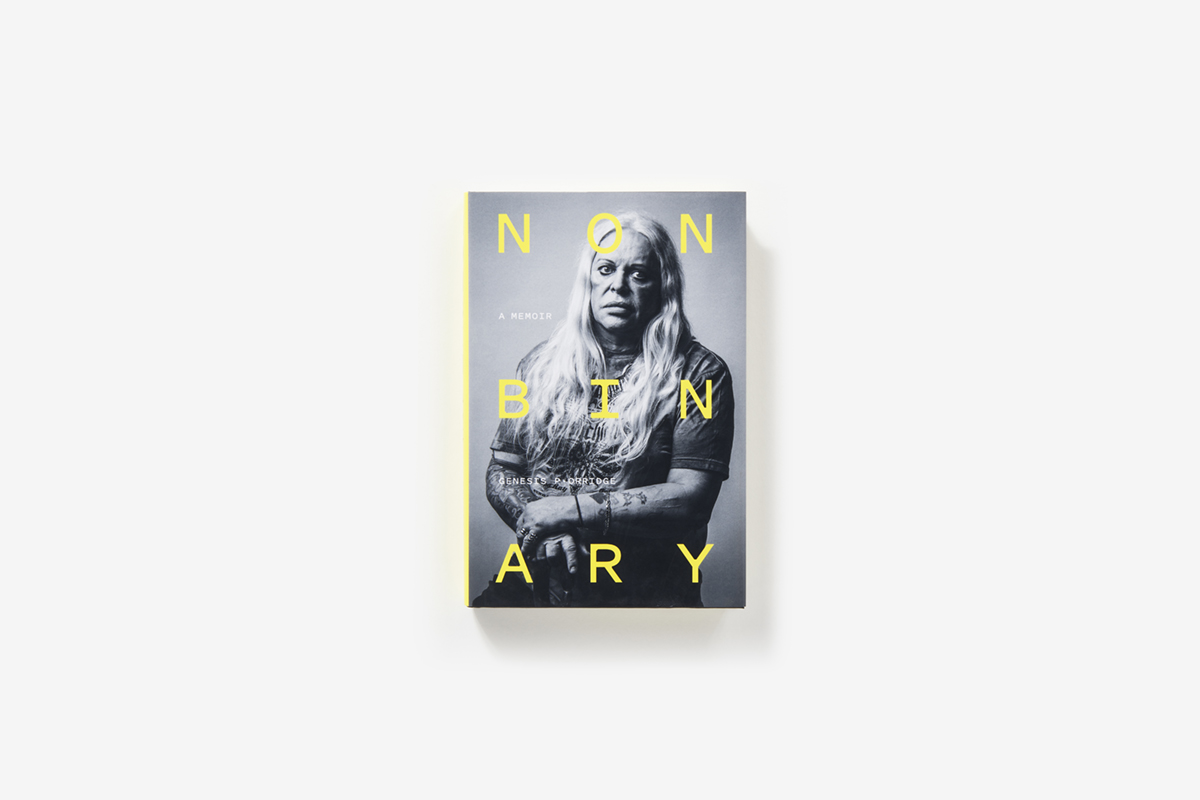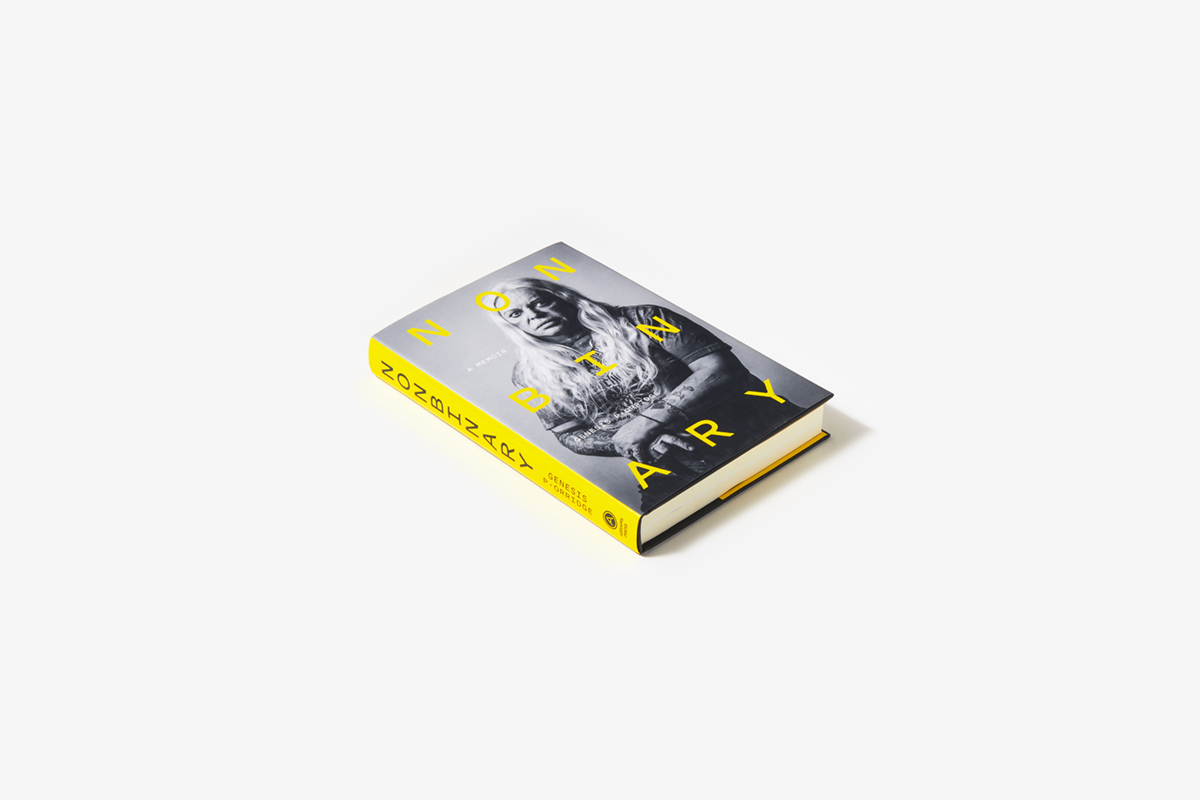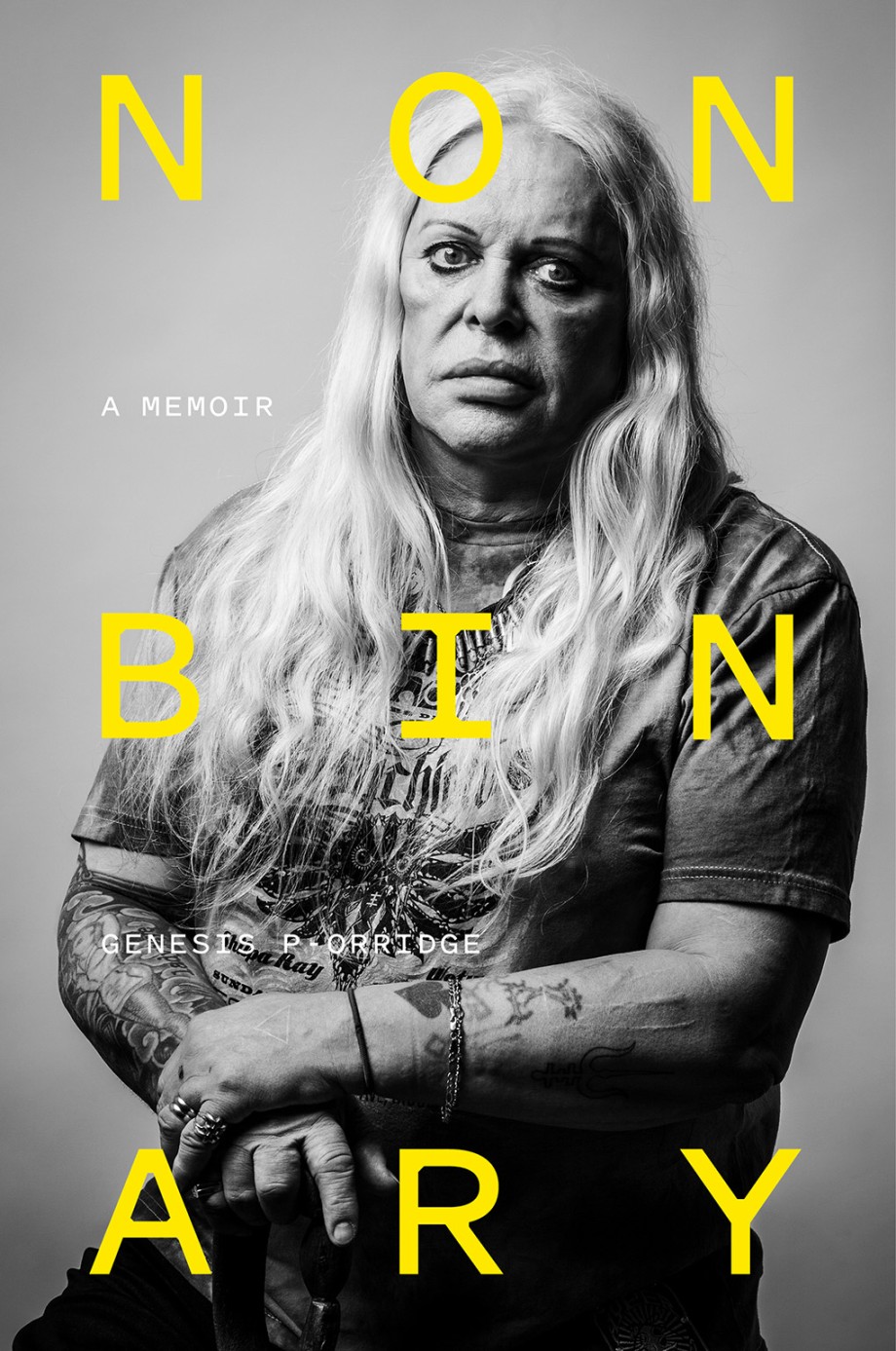 Nonbinary
A Memoir
Hardcover
Price: $28.00
Also available from:
Additional formats:
Publication Date: June 15, 2021
Imprint: Abrams Press
Trim Size: 6 x 9
ISBN: 9781419743863
Page Count: 352
Illustrations: 16 page insert
Rights: World English
A revealing and beautifully open memoir from pioneering industrial music artist, visual artist, and transgender icon Genesis P-Orridge
In this groundbreaking book spanning decades of artistic risk-taking, the inventor of "industrial music," founder of Throbbing Gristle and Psychic TV, and world-renowned fine artist with COUM Transmissions Genesis P-Orridge (1950–2020) takes us on a journey searching for identity and their true self. It is the story of a life of creation and destruction, where Genesis P-Orridge reveals their unwillingness to be stuck—stuck in one place, in one genre, or in one gender. Nonbinary is Genesis's final work and is shared with hopes of being an inspiration to the newest generation of trailblazers and nonconformists.
Nonbinary is the intimate story of Genesis's life, weaving the narrative of their history in COUM Transmissions, Throbbing Gristle, and Psychic TV. It also covers growing up in World War II's fallout in Britain, contributing to the explosion of new music and radical art in the 1960s, and destroying visual and artistic norms throughout their entire life.
In addition to being a captivating memoir of a singular artist and musician, Nonbinary is also an inside look at one of our most remarkable cultural lives that will be an inspiration to fans of industrial music, performance art, the occult, and a life in the arts.
Praise
"Genesis had a profound impact on me as an artist and then a dear friend. Reading this illuminating and radically open memoir is an honor. The echoes of such a strong creative voice unveiling the experiences of the proverbial climb to becoming a true artist and later cultural icon is mesmerizing."

actor, director, and author, Asia Argento —
"Genesis was continually breaking new ground and developing new projects with the aim of short circuiting received ideas, chipping a hole in the carapace, questioning everything: religion, education, nationality, sexual identity to find the reality behind the society of the spectacle. Gen was always going forwards. It is fascinating to read the back story, finally told."


bestselling author, Barry Miles —
"Genesis P-Orridge—a mystifying vanguard with a gift of prophecy. Nonbinary is thee definitive oracle from the heart of the indefinable."

musician, poet, and author, Wesley Eisold —
"An entertaining and thoughtful book about a remarkable life that consistently embraced transformation."

Kirkus Reviews —
"Part narrative, part philosophy, this outré memoir is a remarkable experience."

Booklist —
About the author
GENESIS BREYER P-ORRIDGE (February 22, 1950–March 14, 2020) was a legendary singer-songwriter, musician, writer, occultist, cultural engineer, and visual artist. P-Orridge rose to notoriety as the founder of the COUM Transmissions art collective, which operated in Britain from 1969 to 1976. P-Orridge cofounded and fronted the pioneering industrial band Throbbing Gristle and the experimental multi-media outfit Psychic TV, paralleled by P-Orridge's cofounding of the communal network Temple Ov Psychick Youth. In 1996, P-Orridge and partner Lady Jaye embarked on the Pandrogyne Project, a living art concept that blended physical and psychological mediums, creating the unified "Breyer P-Orridge." In recent years, P-Orridge performed with their spoken word project Thee Majesty, which in the past included such collaborators as William S. Burroughs, Brion Gysin, Timothy Leary, Monte Cazazza, Aaron Dilloway, Merz-bow, Tony Conrad, and countless others. P-Orridge also continued perform-ing sold-out shows all over the world with PTV3, an iteration of Psychic TV that spanned almost two decades. Over the past fifty years, P-Orridge's art-works have been exhibited in hundreds of museums and galleries across the world, cementing P-Orridge's prolific career of contributions to Fluxus, mail art, collage, sound poetry, and conceptual art. The archives of Genesis P-Orridge were acquired for the permanent collection of London's Tate Britain in 2010.