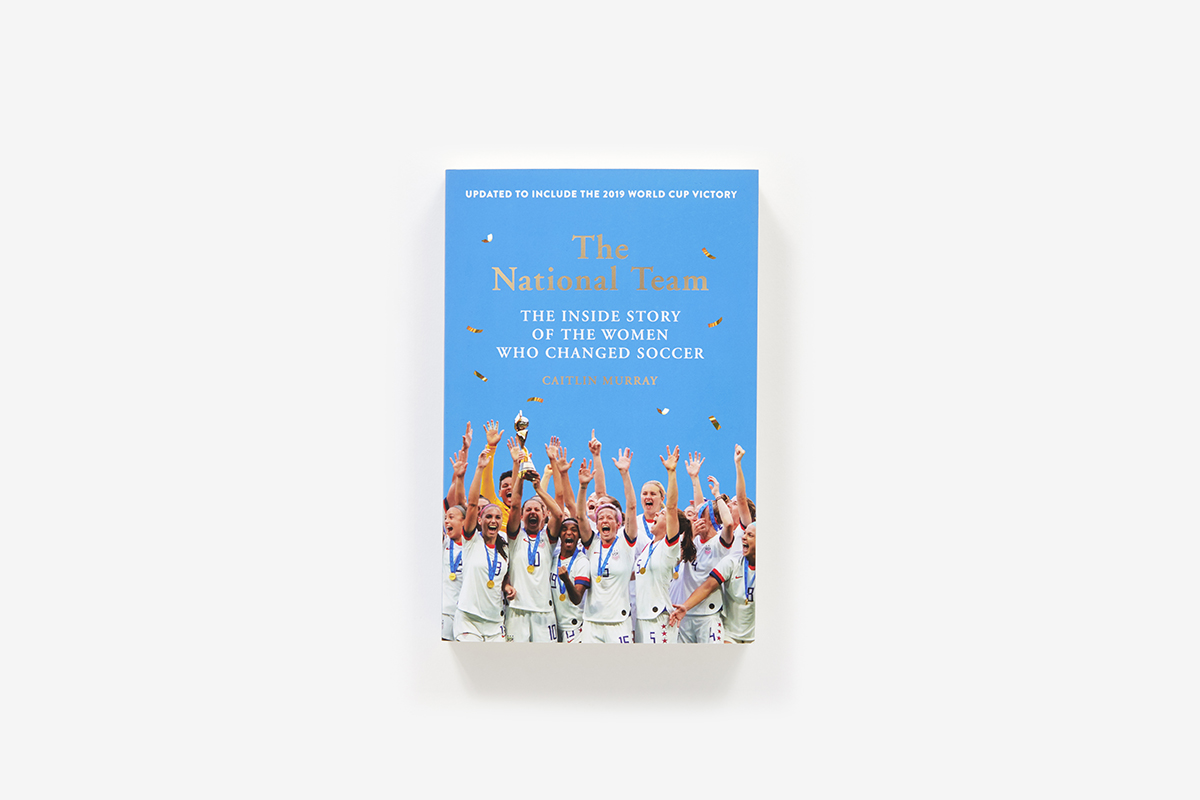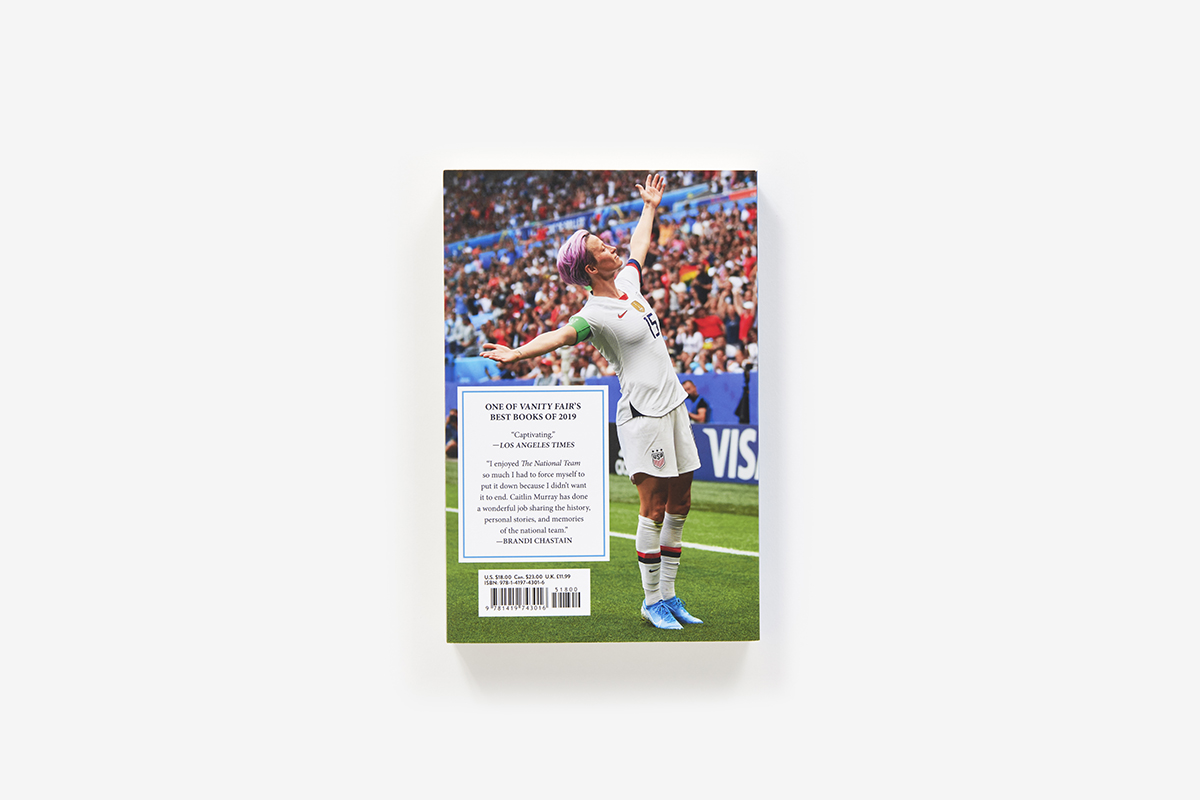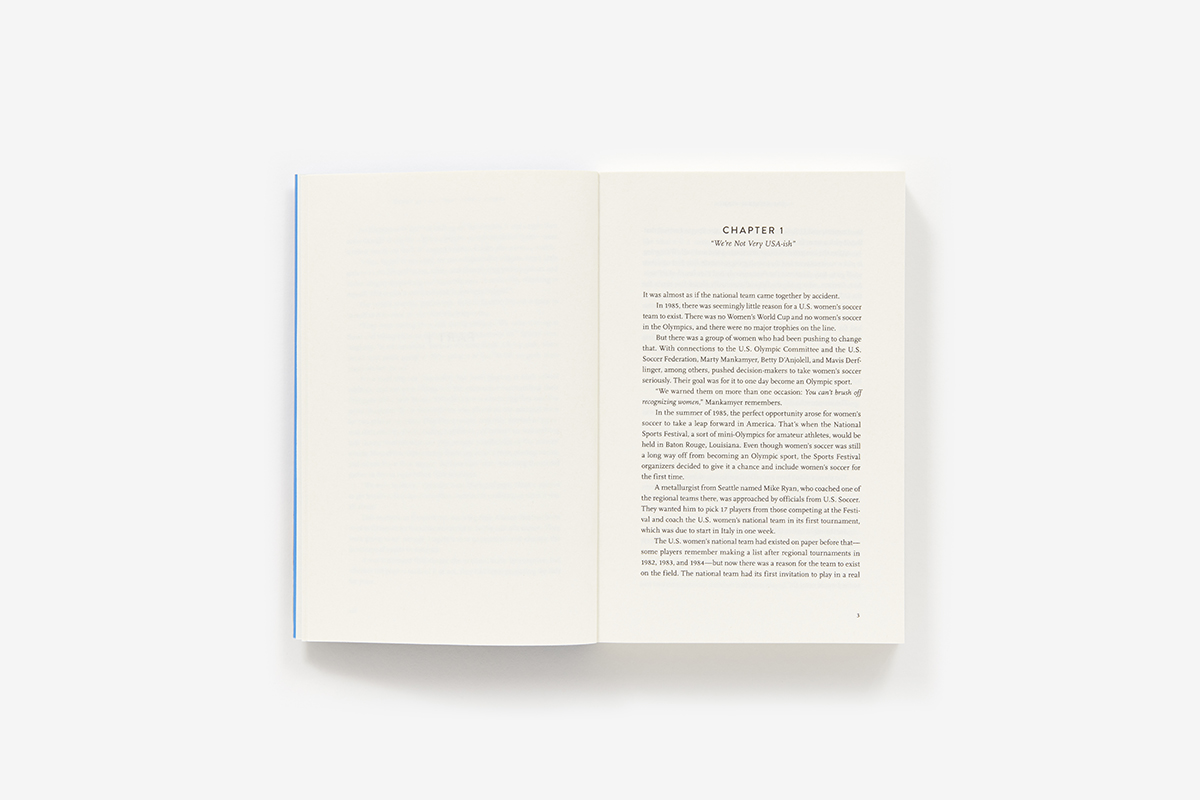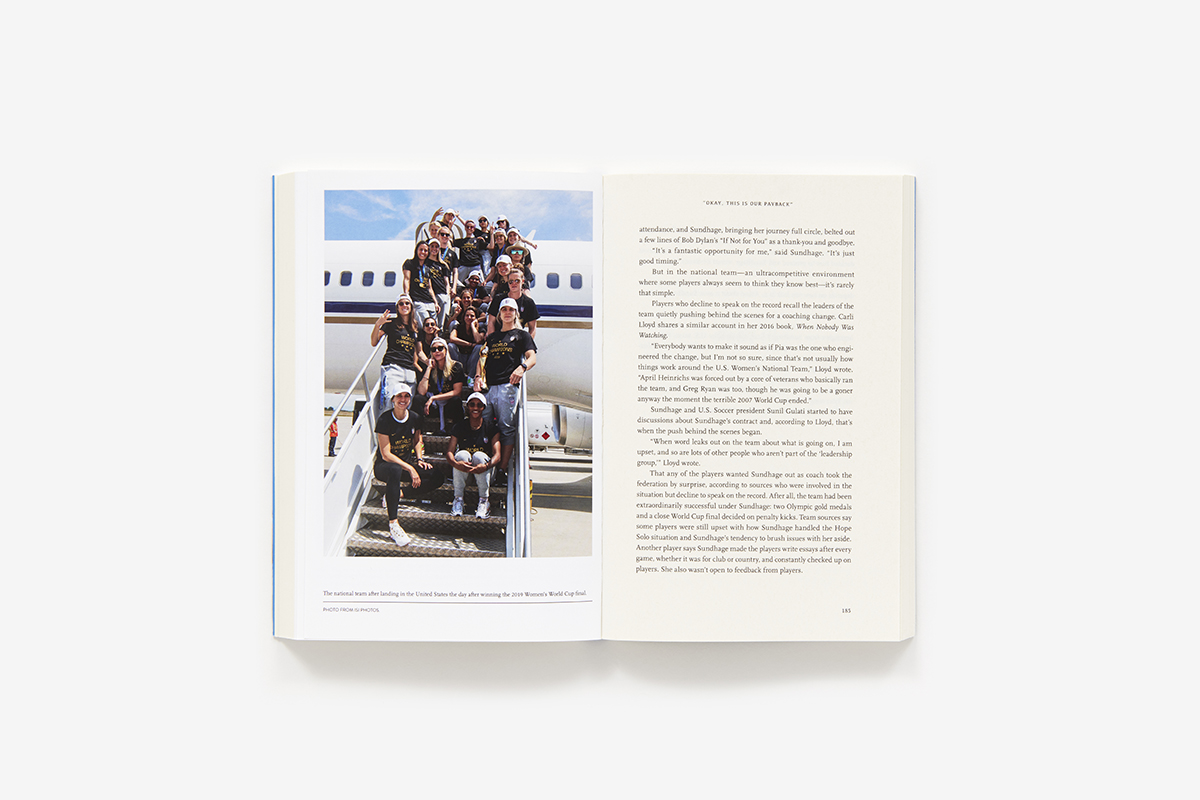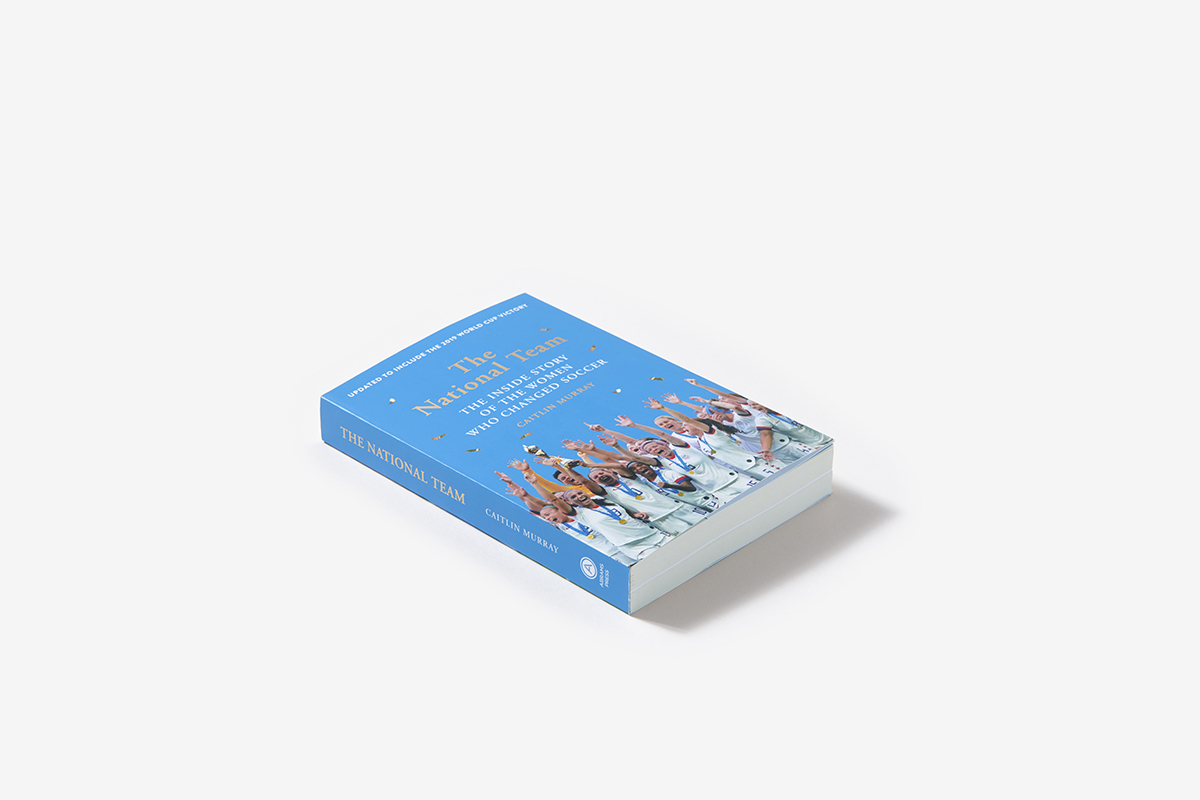 The National Team (Updated and Expanded Edition)
The Inside Story of the Women Who Changed Soccer
Paperback
Price: $18.00
Also available from:
Additional formats:
Publication Date: October 22, 2019
Imprint: Abrams Press
Trim Size: 5 1⁄2 x 8 1⁄4
ISBN: 978-1-4197-4301-6
Page Count: 368
Rights: World/All
The U.S. Women's National Soccer Team has won four World Cups and four Olympic gold medals, set record TV ratings, drawn massive crowds, earned huge revenues for FIFA and U.S. Soccer, and helped to redefine the place of women in sports. But despite their dominance, and their rosters of superstar players, they've endured striking inequality: low pay, poor playing conditions, and limited opportunities to play in professional leagues.
The National Team, from leading soccer journalist Caitlin Murray, tells the history of the USWNT in full, from their formation in the 1980s through the 2019 World Cup, chronicling both their athletic triumphs and less visible challenges off the pitch. Murray also recounts the rise and fall of U.S. professional leagues, including the burgeoning National Women's Soccer League, an essential part of the women's game.
Through nearly 100 exclusive interviews with players, coaches, and team officials, including Alex Morgan, Carli Lloyd, Hope Solo, Heather O'Reilly, Julie Foudy, Brandi Chastain, Pia Sundhage, Tom Sermanni, and Sunil Gulati, Murray takes readers inside the locker rooms and board rooms in engrossing detail. Fully updated and expanded to include the team's dominant victory in France in 2019, The National Team is a story of endurance and determination, a complete portrait of this beloved and important team.
Praise
"The story of the USWNT is one of success, perseverance,and drama, on and off the field. Caitlin Murray takes us though it all. I gobbled up every page of thisdeep diveinto the incredible history and culture that surrounds this team." —Alexi Lalas
"I've always had tremendous respect for the Women's National Team but, after readingThe National Team, that level of respect skyrocketed. This is a fantastic story about perseverance, overcoming obstacles and following your passion in life." —Landon Donovan
"ReadingThe National Team, I couldn't help but laugh, cry, smile, and have an overall warm feeling. I enjoyed it so much I had to force myself to put it down because I didn't want it to end. Caitlin Murray has done a wonderful job sharing the history, personal stories, and memories of the national team. Everyone who loves a great, original, genuine story will love this book." —Brandi Chastain
"InThe National Team, Caitlin Murray has told an inspiring tale of the long arc of the U.S. women's national team, shedding new light on all the major tournaments while revealing fascinating details on its decades-long fight for better treatment from the men who run soccer. I learned a lot of new things from this terrificbook." —author of Masters of Modern Soccer, Grant Wahl
"The U.S. Women's National Soccer Team is one of the greatest collectives the United States has ever produced. For all its World Cups and Olympic Golds, it has never had a history worthy of its name. Caitlin Murray has put that right with this book.The National Teamis the definitive telling of the team's journey, giving the reader a behind the scenes understanding of the dreams, elite skills, and enormous sacrifices that have brought success on the field, and the huge battle for equality still to be won off it." —Men in Blazers, Roger Bennett
"A comprehensive account of the glory and strife that has accompanied the rise of the U.S. women's national team, from the days of wearing men's hand-me-down jerseys to gracing the covers ofTime,Newsweek,PeopleandSports Illustrated.… This summer, it's quite likely that the U.S. women will be the most popular athletes in America. The complexities of how they've gotten this far, as described so precisely by Murray, makes it all the more impressive." —Soccer America
About the author
Caitlin Murray has written about soccer for the New York Times, ESPN, Fox Sports, and Yahoo Sports. She covered the 2015 and 2019 World Cups for the Guardian, following the U.S. team through both tournaments. Her work has also appeared in the Los Angeles Times, the Associated Press, NBC, the Buffalo News, the Oregonian, and many other publications. She graduated with a degree in journalism from the State University of New York College at Buffalo. A native of Buffalo, New York, she now resides in Portland, Oregon. Follow her at caitlinmurraysoccer.com and @caitlinmurr.