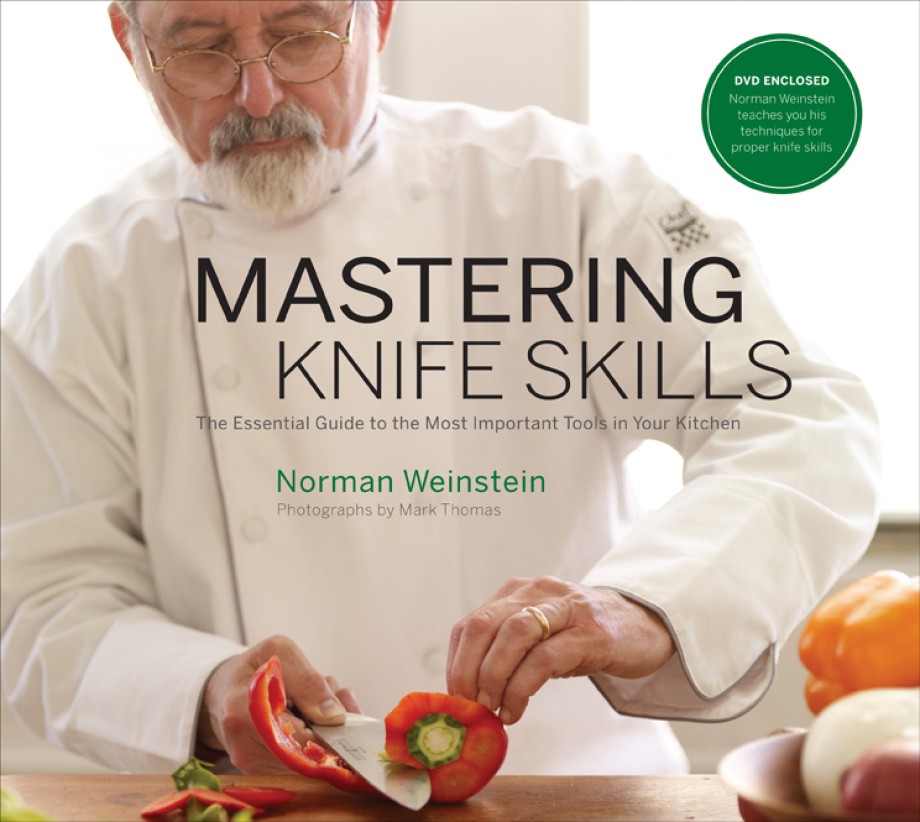 Mastering Knife Skills
The Essential Guide to the Most Important Tools in Your Kitchen
Ebook
Price: $36.00
Available from:
Publication Date: May 18, 2012
Imprint: Stewart, Tabori & Chang
Trim Size: 10 x 9
ISBN: 9781613122648
Page Count: 224
Illustrations: 200 Color Photos
Rights: World/All
As the number of gourmet home kitchens burgeons, so does the number of home cooks who want to become proficient users of the professional-caliber equipment they own. And of all kitchen skills, perhaps the most critical are those involving the proper use of knives.
Norman Weinstein has been teaching his knife skills workshop at New York City's Institute of Culinary Education for more than a decade—and his classes always sell out. That's because Weinstein focuses so squarely on the needs of the nonprofessional cook, providing basic instruction in knife techniques that maximize efficiency while placing the least possible stress on the user's arm. Now, Mastering Knife Skills brings Weinstein's well-honed knowledge to home cooks everywhere.
Whether you want to dice an onion with the speed and dexterity of a TV chef, carve a roast like an expert, bone a chicken quickly and neatly, or just learn how to hold a knife in the right way, Mastering Knife Skills will be your go-to manual. Each cutting, slicing, and chopping method is thoroughly explained—and illustrated with clear, step-by-step photographs. Extras include information on knife construction, knife makers and types, knife maintenance and safety, and cutting boards, as well as a 30-minute instructional DVD featuring Weinstein's most important techniques.
About the author
For more than 20 years, Norman Weinstein, a chef-instructor at the Institute of Culinary Education, has taught everyone from first-time cooks to professional chefs how to select and use knives. He has been profiled in Wine Spectator and the New York Times Magazine, and has appeared on the Food Network. The 2003 honoree of the New York Association of Culinary Professionals, Weinstein lives in New York City.

Mark Thomas is a NewYork–based photographer specializing in food, lifestyle, and travel photography. His work has appeared in Stewart Tabori and Chang's Opera Lover's Cookbook and Endangered Recipes, and he recently completed four books for Williams-Sonoma. Thomas's work also appears regularly in Bon Appétit.