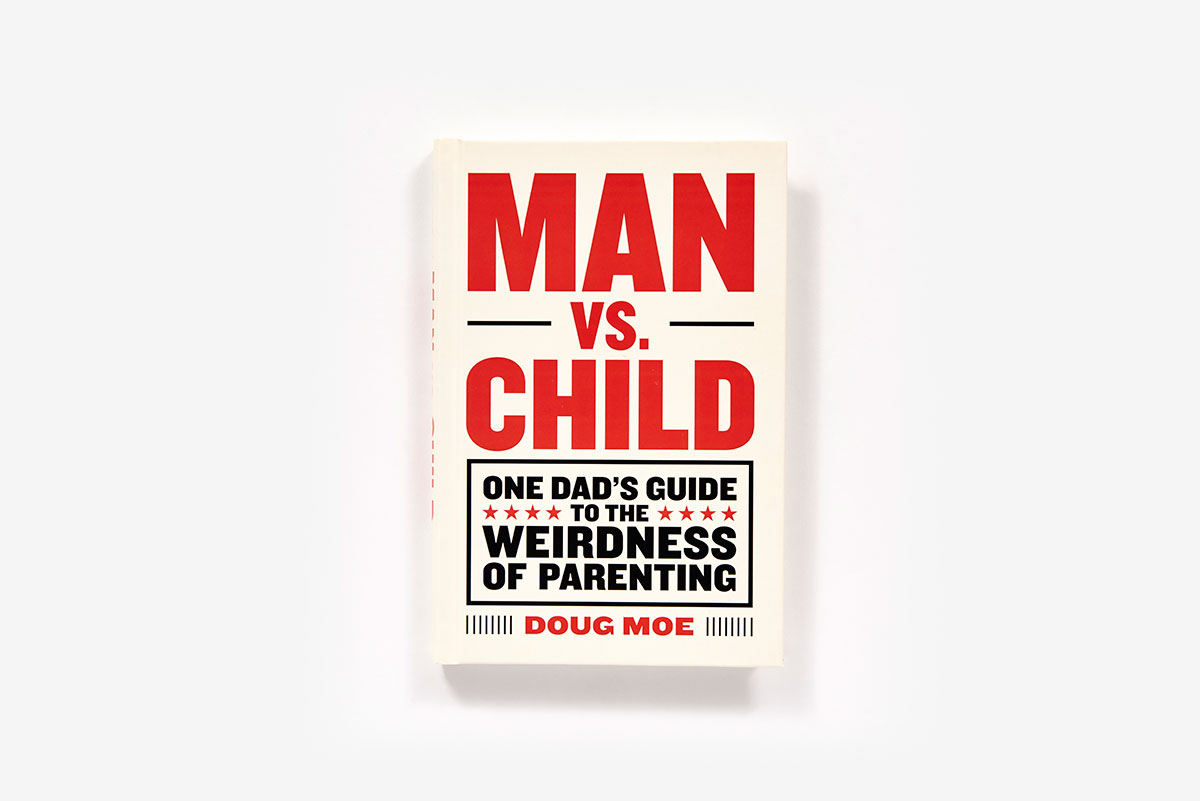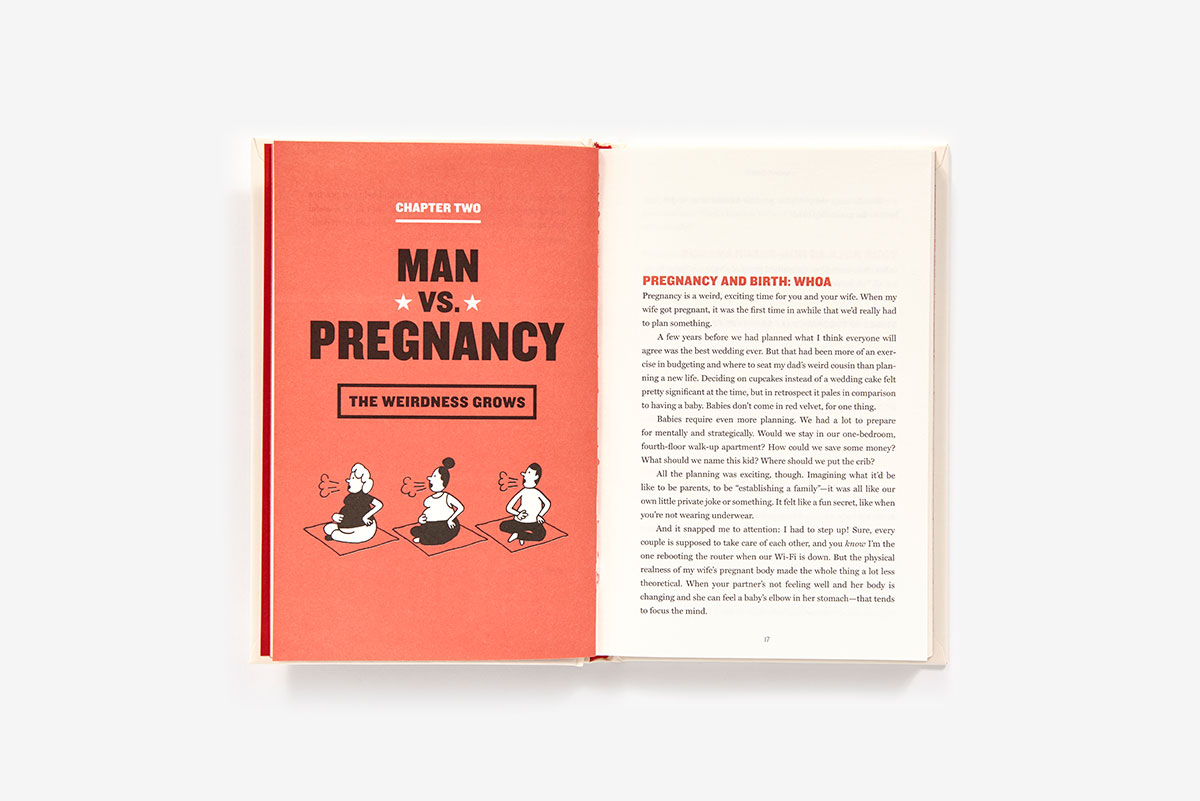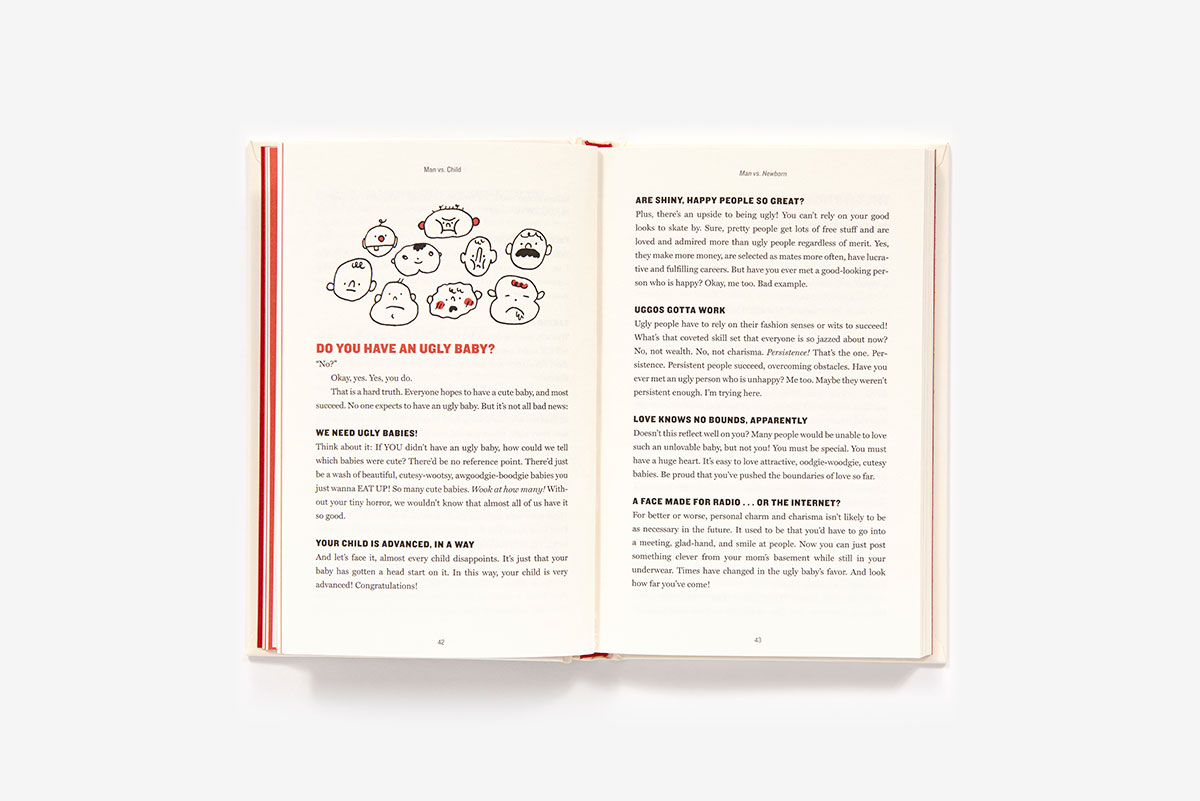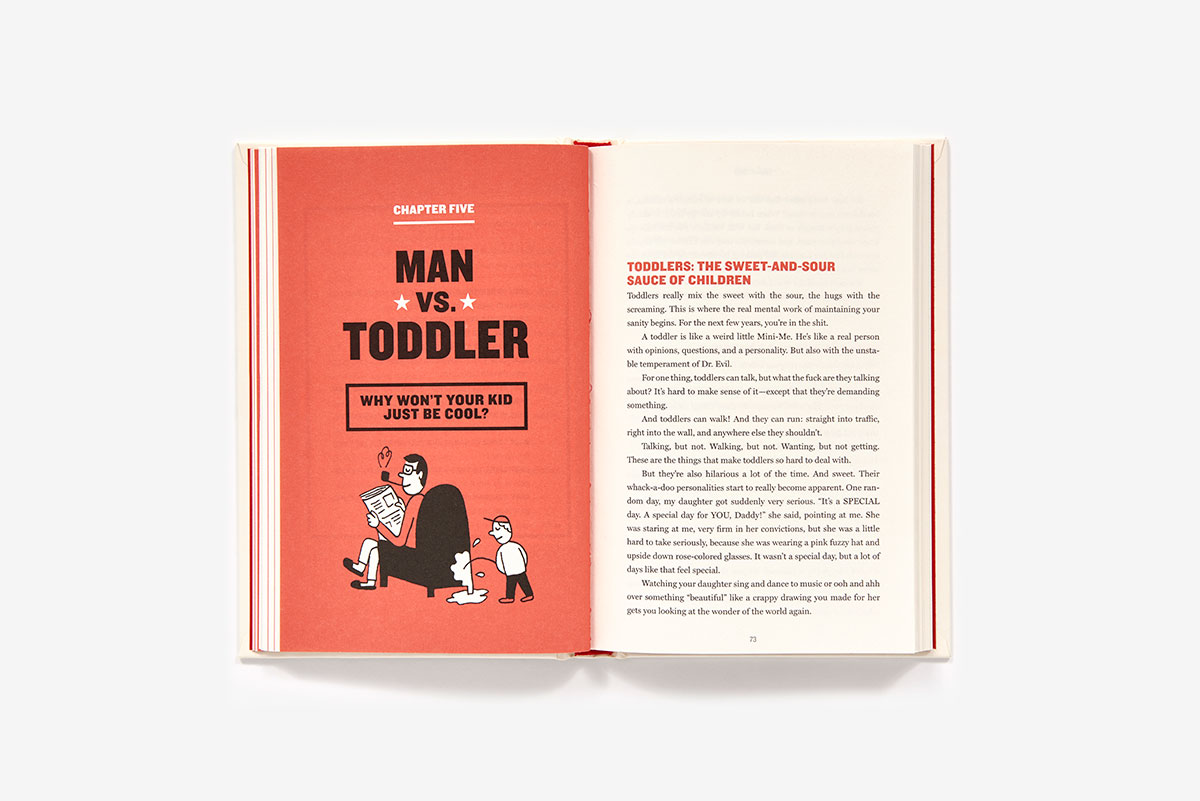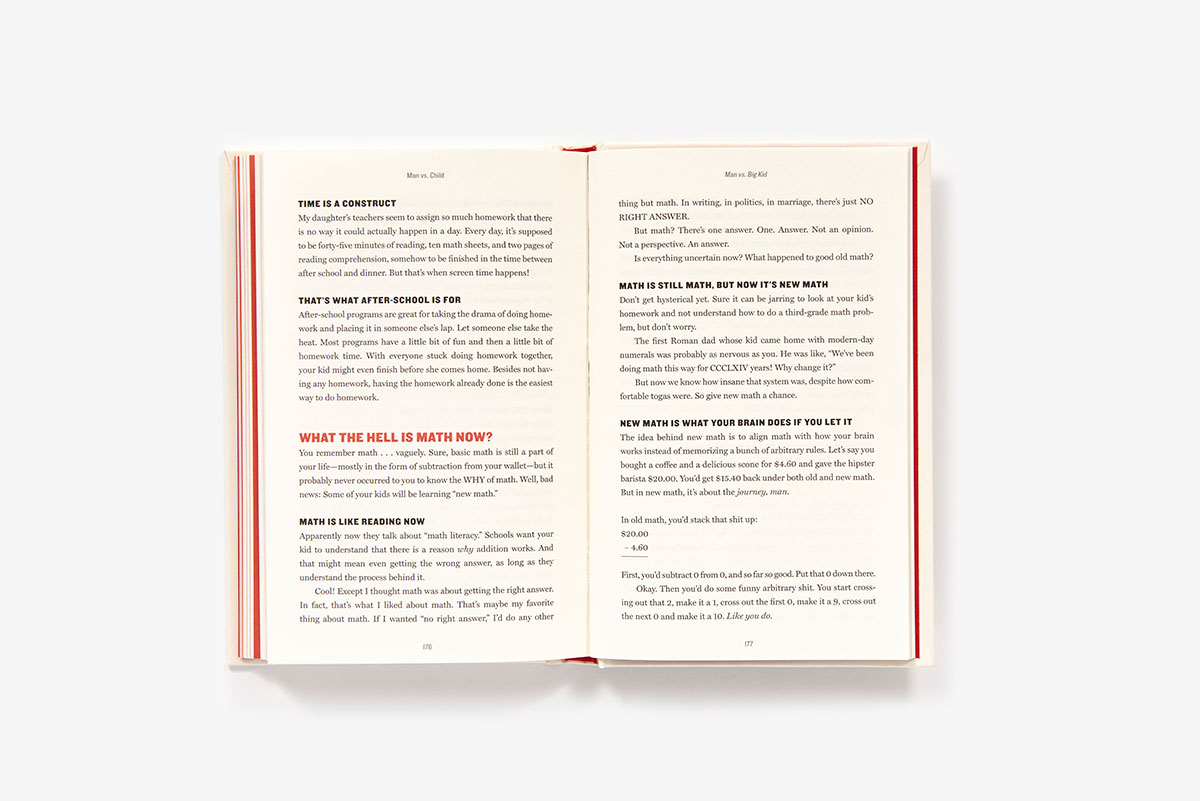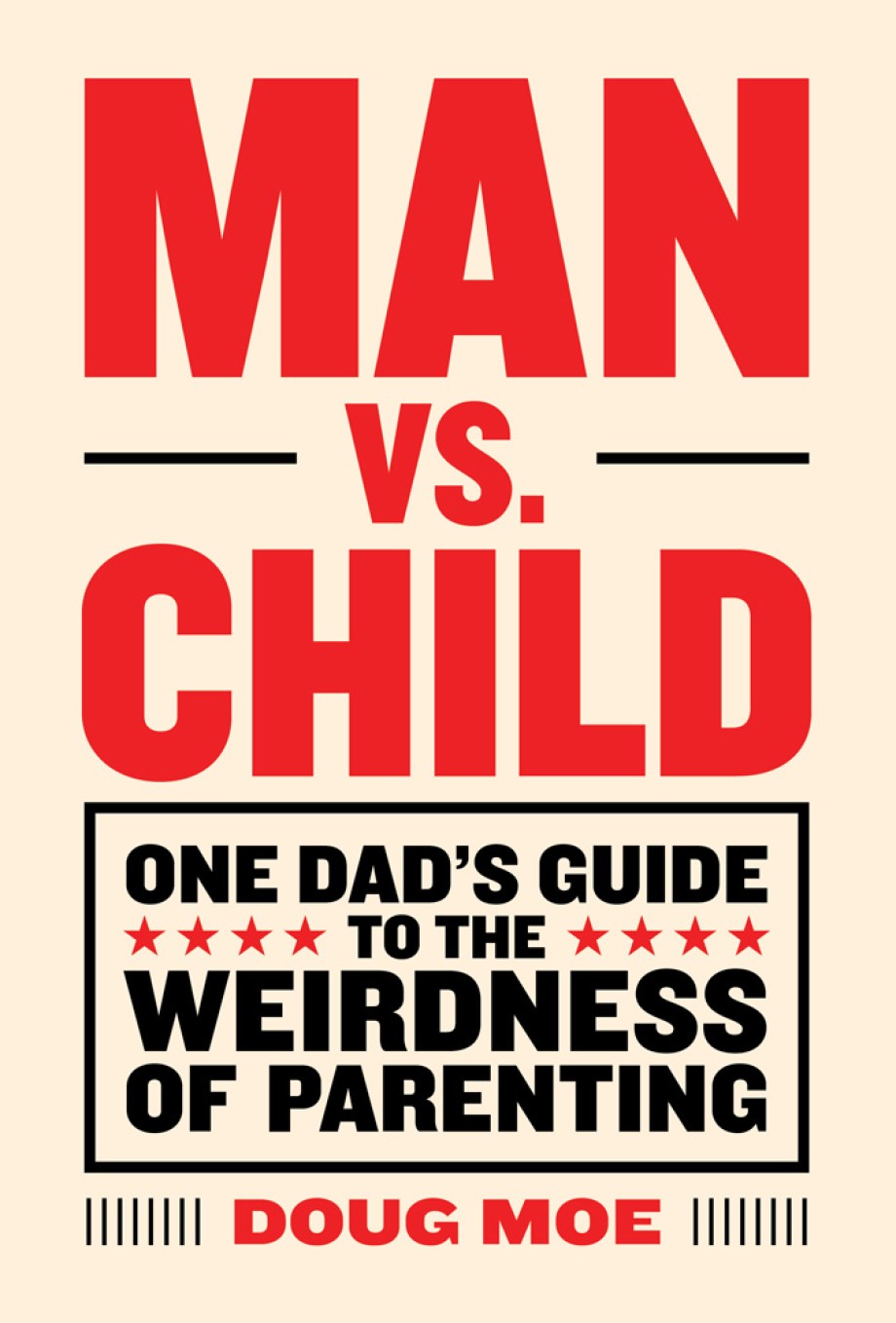 Man vs. Child
One Dad's Guide to the Weirdness of Parenting
Hardcover
Price: $19.95
Out of stock
Available from:
Publication Date: May 9, 2017
Imprint: Abrams Image
Trim Size: 5 1⁄2 x 8 1⁄4
ISBN: 9781419723995
Page Count: 192
Rights: World/All
Moms have hundreds of parenting advice books willing to tackle the more cringe-inducing questions of parenthood. But what about books for the other half of the equation: the dads? Man vs. Child is a funny, fresh take on the parenting guide, written from the dad's perspective.
Author and popular Upright Citizens Brigade performer Doug Moe knows first-time fathers are as worried about being terrible at their new terrifying jobs as new moms are. But while most modern fathering guides center on men's oafish parental failings, Man vs. Child forgoes condescension in favor of fresh and irreverent wit. This guide for first-time dads tackles funny but important questions, like how to be a good dad without becoming a BabyBjörn-wearing tool in the process, or what to do if your child loves your iPad more than they love you. From caring for a newborn to dealing with a kid on the verge of adolescence, author Doug Moe breaks fatherhood down into survival lessons like "Time to Decide About God" and quizzes that ask dads to reflect on hilarious parenting questions like "Is My Child Too Annoying for This Restaurant?"
Chapters include:
-Newborn: Keeping This Weird Thing Alive Awhile, Even As It Tries to Kill You
-Your Interesting Baby, Maybe the Most Interesting Baby Ever
-Man v Toddler: Does Your Toddler Want to Kill You?
-Now That My Kid Doesn't Need Me, What Is My Life Worth?
Balancing relatable humor with heartfelt advice, Man vs. Child will appeal to any dad looking for both laughs and real guidance from a man who has had—and survived—these experiences himself. A perfect Father's Day gift or present for a first-time dad!
Praise
"Moe 'describes the awed affection new fathers may have for their children with relatable humor and genuine insight, offering a promising resource for the curious and the clueless.'"

The New Yorker —
"From tackling toddler meltdowns to bringing up baby in any conversation, comedian Doug Moe's irreverent take on the absurdity of fatherhood is a refreshing read for new dads. It feels like you're chatting with a friend who admittedly doesn't know everything, but does know exactly what you're going through."

Pregnancy & Newborn Magazine —
"This new book from comedian and actor Doug Moe is light on advice, heavy on funny, which should hit just the right spot for new dads."

Cool Mom Picks —
"Yes, it's just one man's point of view, but we have a feeling your guy will find more than enough in common with this hilarious dad-in-training."

PureWow —
"Doug Moe has written a delightful and helpful book that gives real advice about the Wild West world of raising children."

actress, comedian, and New York Times bestselling author of Yes Please, Amy Poehler —
"Thankfully for new fathers like me, Doug Moe knows it all, from little kids doing pee-pee to big kids doing homework. It's essential reading for dads and future dads."

writer/ director and cocreator of Wet Hot American Summer, Michael Showalter —
"Doug Moe is the second-best father I know. Even if the only thing you get from this book is a good time, then Doug has done more for fathers than any other book of its kind."

actor and comedian, The Daily Show and Ballers, Rob Corddry —
"I am about to have a baby and I am terrified and feel like an idiot! Then I read Doug Moe's Man vs. Child! Now, I am prepared to have a baby. I am slightly less terrified and I am still an idiot! Thanks, Doug!"

actor and comedian, Saturday Night Live, Bobby Moynihan —
"Hurry up and buy this book! I didn't get a chance before my baby came and now I'm screwed! Help! I haven't slept in weeks and now I don't know what I'm doing! Dammit, Doug, why didn't you write this while I still had time to read books"

actor and comedian, Human Giant and Transparent, Rob Huebel —
"Man vs. Child is a hilariously honest look at parenting that even moms can appreciate. I mean, any book that encourages new dads to 'vacuum and be nice' is one I can get behind!"

blogger and author of The Mommy Shorts Guide to Remarkably Average Parenting, Ilana Wiles —
About the author
Doug Moe is a longtime teacher and performer based at the legendary Upright Citizens Brigade Theatre, and has appeared in such television shows as Inside Amy Schumer and 30 Rock. He lives in Brooklyn, New York.