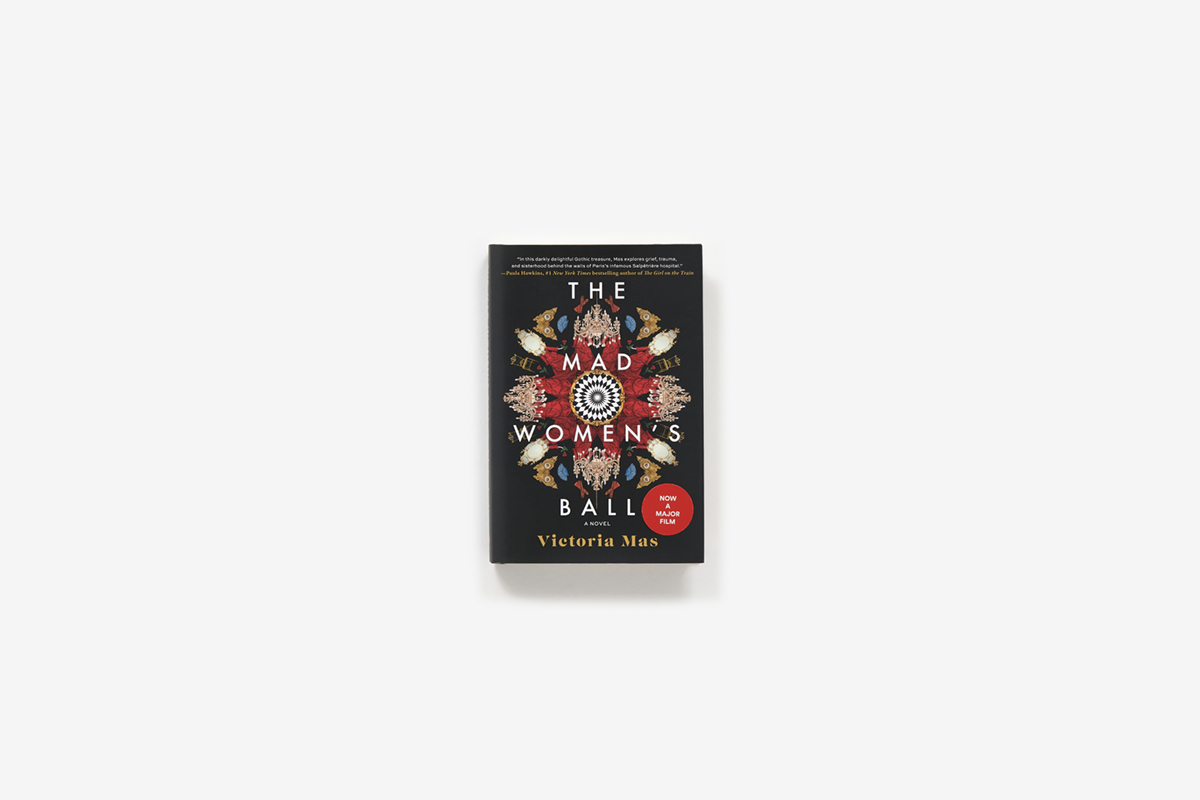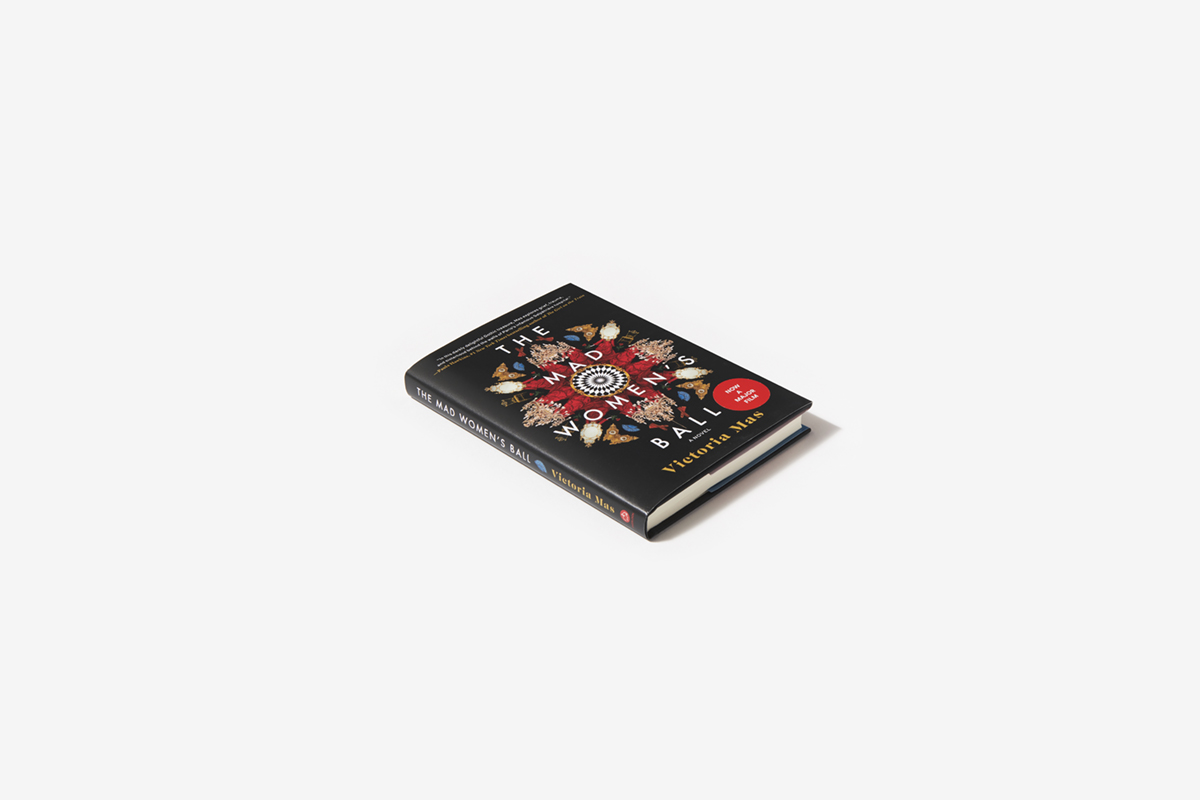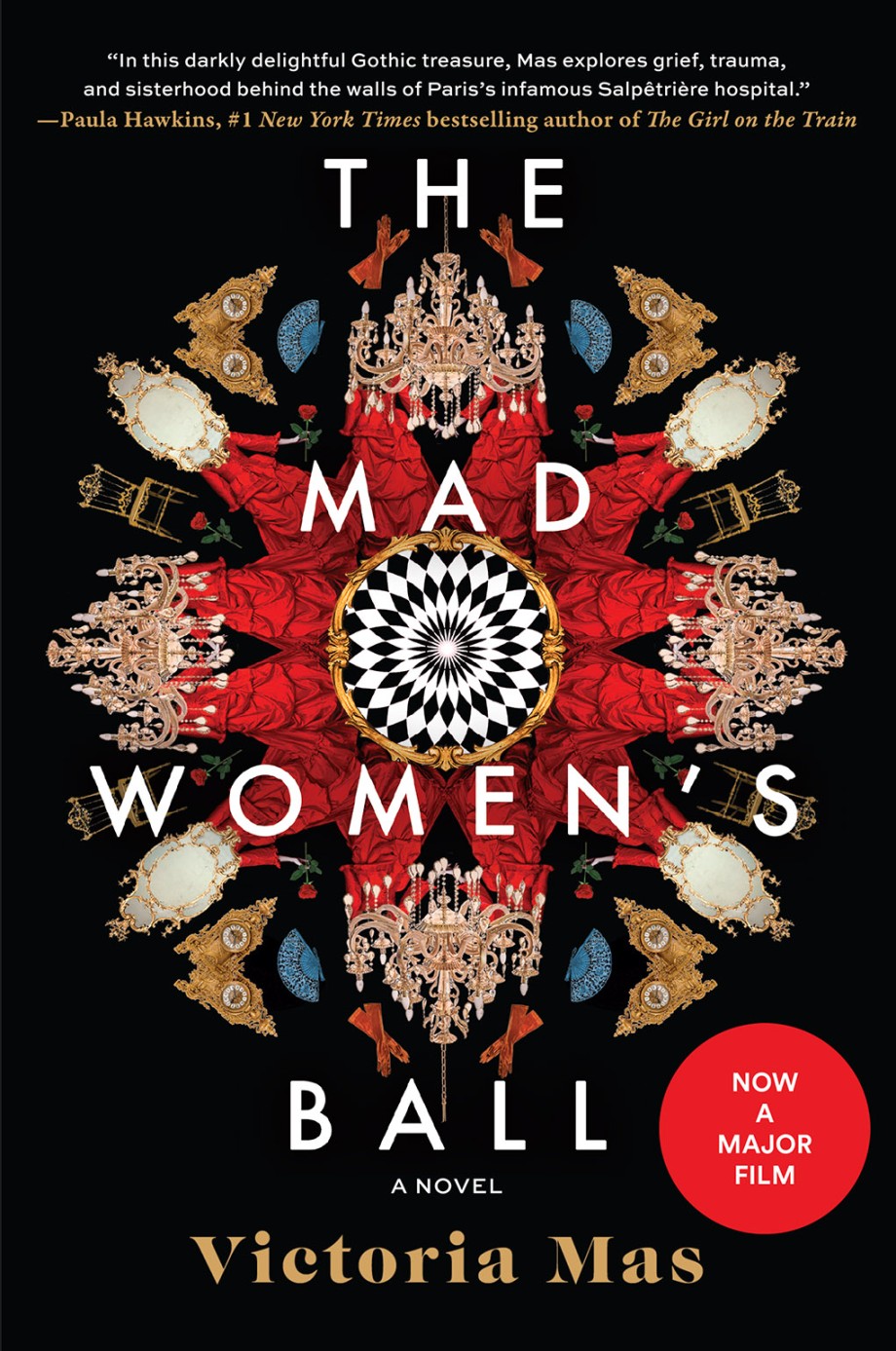 The Mad Women's Ball
A Novel
Hardcover
Price: $25.00
Also available from:
Additional formats:
Publication Date: September 7, 2021
Imprint: The Overlook Press
Trim Size: 5 1⁄2 x 8 1⁄4
ISBN: 9781419757594
Page Count: 224
Rights: North America
Soon to be a major film from Amazon Studios, the prizewinning French bestseller

"In this darkly delightful Gothic treasure, Mas explores grief, trauma, and sisterhood behind the walls of Paris's infamous Salpêtrière hospital."
—Paula Hawkins, #1 New York Times bestselling author of The Girl on the Train
The Salpetriere Asylum: Paris, 1885. Dr. Charcot holds all of Paris in thrall with his displays of hypnotism on women who have been deemed mad and cast out from society. But the truth is much more complicated—these women are often simply inconvenient, unwanted wives, those who have lost something precious, wayward daughters, or girls born from adulterous relationships. For Parisian society, the highlight of the year is the Lenten ball—the Madwomen's Ball—when the great and good come to gawk at the patients of the Salpetriere dressed up in their finery for one night only. For the women themselves, it is a rare moment of hope.
Genevieve is a senior nurse. After the childhood death of her sister Blandine, she shunned religion and placed her faith in both the celebrated psychiatrist Dr. Charcot and science. But everything begins to change when she meets Eugenie, the 19-year-old daughter of a bourgeois family that has locked her away in the asylum. Because Eugenie has a secret: she sees spirits. Inspired by the scandalous, banned work that all of Paris is talking about, The Book of Spirits, Eugenie is determined to escape from the asylum—and the bonds of her gender—and seek out those who will believe in her. And for that she will need Genevieve's help . . .
Praise
"A brooding psychodrama...with [a] cinematic, increasingly Gothic aura"

The New York Times Book Review —
"Mas elegantly blends feminist history and spiritualism, and poignantly demonstrates how the hospital is both prison and refuge for its residents, as Geneviève simultaneously grows disillusioned and empowered. Mas's dark tale will have readers transfixed."


Publishers Weekly —
"electrifying...The Mad Women's Ball is a magnetic historical novel."


Foreword Reviews, *starred* review —
"In this darkly delightful Gothic treasure, Mas explores grief, trauma, and sisterhood behind the walls of Paris's infamous Salpêtrière hospital."

#1 New York Times bestselling author of The Girl on the Train, Paula Hawkins —
"The Mad Women's Ball is a fast-paced read that grabs you from the start. You can finish it in a matter of days or draw it out over time, but the impact it leaves will be felt long after you've closed the book. Victoria Mas has delivered a powerful story about a group of women being brave in the face of adversity, and it's a tale that rings particularly true today."


Fansided —
"Potent and wicked ... a darkly entertaining piece of revisionist feminism"

Chicago Review of Books —
"In her excellent gothic-inspired thriller, the Sorbonne-educated Victoria Mas comments on a society bent on molding women into an 'acceptable,' compliant form. An underlying theme of spiritualism heightens the intrigue while the well-researched historical details paint a rich atmosphere. I enjoyed this read very much."


Mystery Scene Magazine —
"This short first novel by French writer Mas highlights the plight of powerless women and is set in an interesting era in which the burgeoning sciences of psychiatry and neurology exist uneasily alongside spiritualism."


Booklist —
"[A] deeply humane, well-researched thriller...This harrowing historical novel...is short but powerful, speaking not only to how women have been inhumanely treated since time immemorial simply for being true to themselves or inconvenient to others but also to how uncomfortably close we as a society still are to the sort of backward thinking that denies a woman her rights and liberties simply on the say-so of a powerful, and usually wealthy, guardian."


Criminal Element —
"The Mad Women's Ball is a darkly sumptuous tale of wicked spectacle, wild injustice, and the insuppressible strength of women . . . as moving as it is macabre."

Sunday Times bestselling author of The Lamplighters, Emma Stonex —
"A must-read for all who have ever felt silenced"

SheKnows —
"[a] picturesque tale of female empowerment, gender identity, and liberation"


Create & Cultivate —
"An enjoyable, quick read...intriguing, original, and captivating...a dark reminder of what it was like to be a woman in previous centuries...perfect for readers interested in the early days of psychiatry and women's experiences in Europe the late 1800s."


Girly Book Club —
About the author
Victoria Mas has worked in film in the United States, where she lived for eight years. She graduated from the Sorbonne University, where she studied contemporary literature. The Mad Women's Ball, her first novel, has won several prizes in France, including the Prix Stanislas and Prix Renaudot des Lycéens, and has been hailed as the bestselling debut of the season.