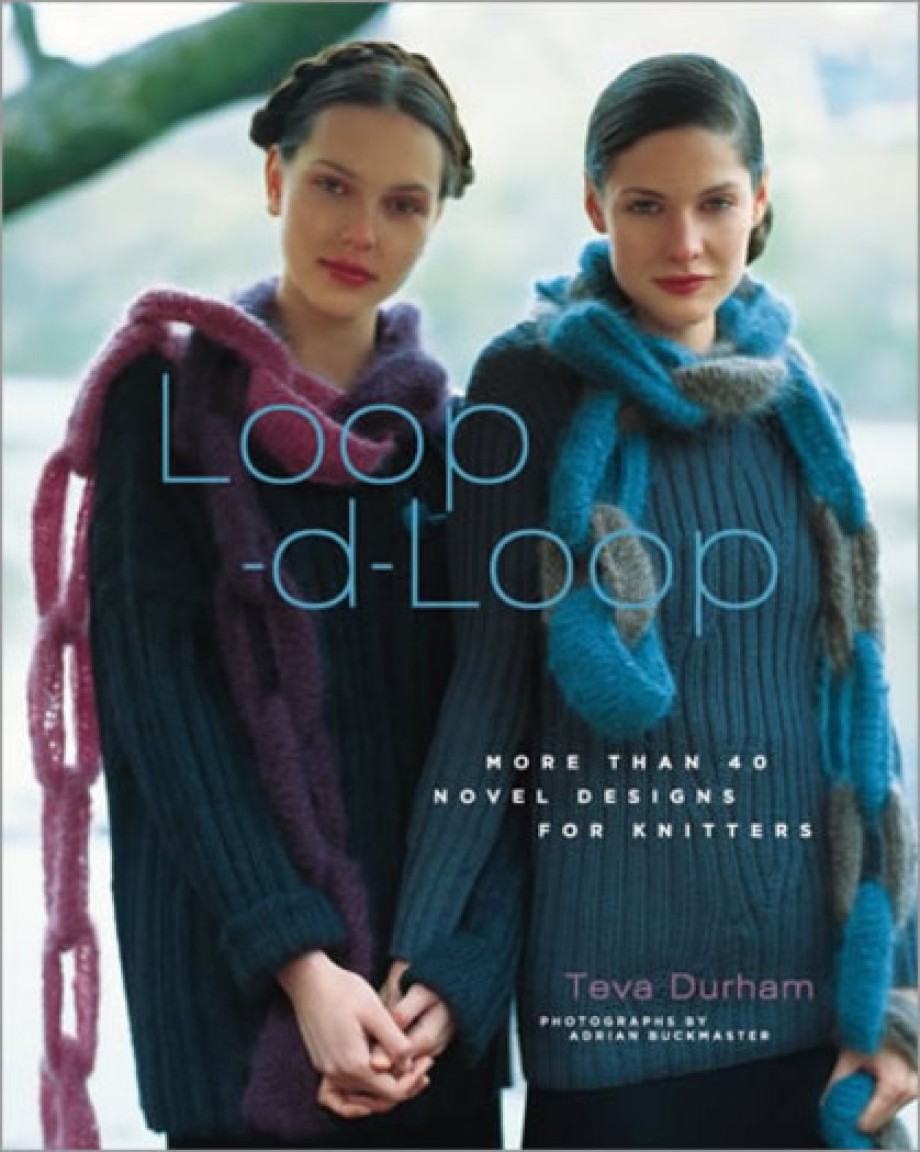 Loop-d-Loop
More Than 40 Novel Designs for Knitters
Hardcover
Price: $29.95
Out of stock
Available from:
Publication Date: June 1, 2005
Imprint: STC Craft
Trim Size: 8 1⁄2 x 10 3⁄4
ISBN: 9781584794141
Page Count: 176
Teva Durham began knitting as a hobby. It wasn't long, though, before she became mesmerized by the craft. Now, as an extraordinarily innovative designer, Durham is at the forefront of the widely heralded new era of knitting. In Loop-d-Loop, she presents more than 40 fresh, modern designs for adults, children, and the home, a mix of simple projects with high-fashion impact sure to inspire beginners and more complex projects for those who want to test and expand their virtuosity. Focusing on a wide range of clever technical applications, the patterns include a spiral scarf, a cardigan with a \"dreamcatcher\" web carved out of the back, a buckled tartan kilt, and a slipcover that transforms a folding chair into a throne. With more than 70 lush color photos and a thought-provoking text that brings together eclectic references to philosophy, art, and popular culture, the book creates a contemplative, enchanted realm that resonates with beauty and meaning. For knitters who enter the Loop-d-Loop world, the way they knit--and think about knitting--will never be the same.
About the author
Teva Durham founded loop-d-loop--an innovative line of handknits--in 2000. She is a former editor at Vogue Knitting International, and her writing and designs are featured in major knitting magazines as well as the books Weekend Knitting (STC), Scarf Style, Knitting Lessons, For the Love of Knitting, and several Vogue Knitting On the Go titles. Durham has taught knitting at yarn shops as well as at the Open Center in New York. Visit her website at www.loop-d-loop.com.
Adrian Buckmaster is a portrait, fashion, and landscape photographer who lives in Manhattan. He has worked extensively in New York and London for various magazines and is a member of the Art Workers Guild, founded by William Morris.