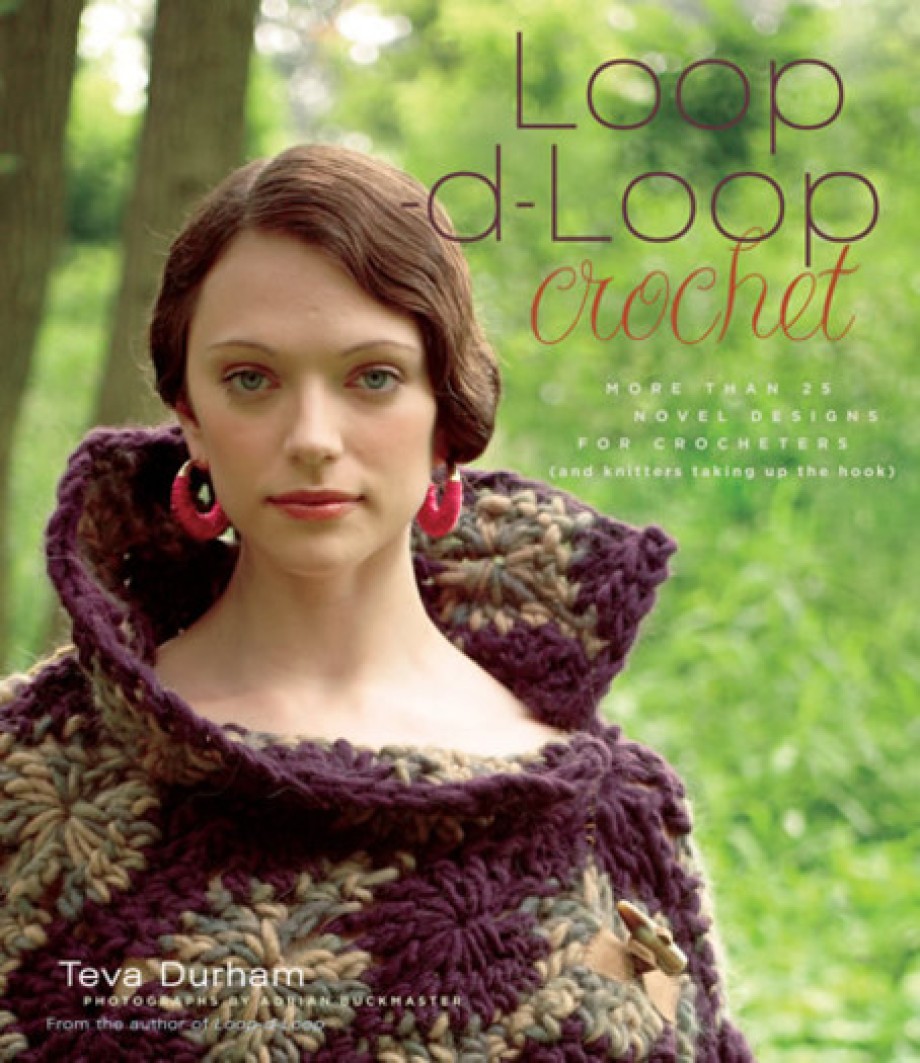 Loop-d-Loop Crochet
More Than 25 Novel Designs for Crocheters (and Knitters Taking Up the Hook)
Hardcover
Price: $29.95
Out of stock
Available from:
Publication Date: May 1, 2007
Imprint: STC Craft
Trim Size: 8 1⁄2 x 9 7⁄8
ISBN: 9781584795803
Page Count: 144
Illustrations: 20 BW Illu 65 Color Photos
By her own admission, Teva Durham used to be a "knit snob." No longer. Now, the influential needlecraft guru has become a "two-timer," bringing the same ingenuity, innovative eye, and solid fashion sense that she's always exhibited in her knitting design to the world of crochet.
In Loop-d-Loop Crochet, Durham presents more than 25 designs that are as up-to-the-minute, style-wise, as they are thoroughly steeped in crochet stitchwork tradition. Each of the projects, which range from purses, skirts, shawls, and sweaters for the whole family to a hammock and a pair of brocade boots, epitomizes Durham's signature design sensibility, which she describes as "a tension of opposites—rough-hewn yet delicate, stark yet feminine, organic yet structured." Decked out in evocative color photographs (by Adrian Buckmaster), a diverse cast of models show off the finished garments.
Beginner and advanced crocheters will find Durham's novel approach refreshing and inspiring. And for newcomers just making the switch from knitting, Loop-d-Loop Crochet provides the perfect introduction to what Durham terms the "flip side" of needlecraft's heritage. Crochet is a freeing experience, Durham says—a sentiment with which her many fans are certain to agree.
About the author
Teva Durham, founder of loop-d-loop.com and a former editor at Vogue Knitting International, is the author of STC's Loop-d-Loop. Her designs and articles are featured in top knitting and crochet magazines and numerous books, including STC's Handknit Holidays and Weekend Knitting, as well as Scarf Style, Wrap Style, and Knitting Memories: Reflections on the Knitter's Life. Durham lives in New York City.

Adrian Buckmaster is a portrait, fashion, and landscape photographer who lives in Manhattan. He is the photographer of STC's Loop-d-Loop.