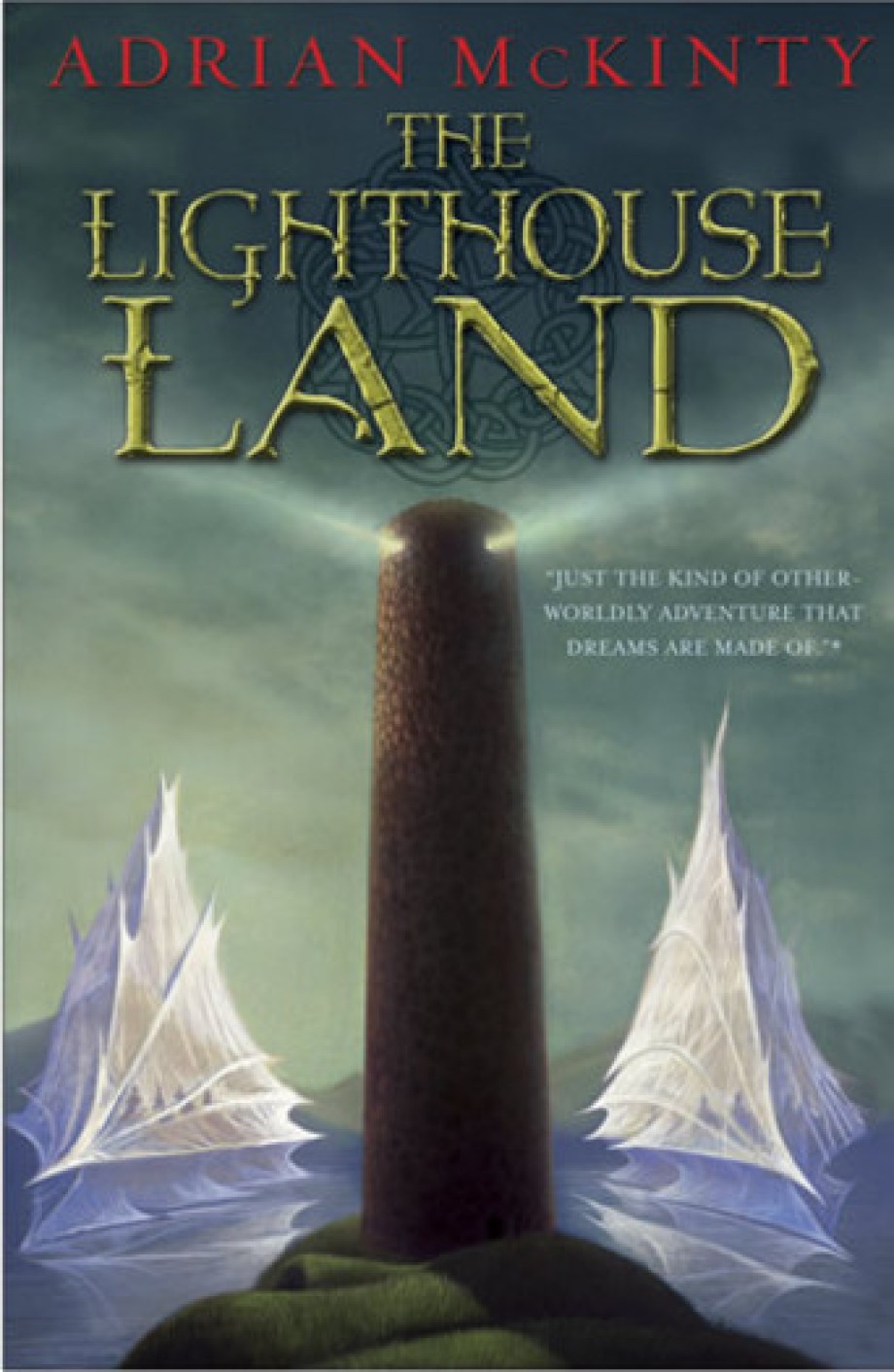 The Lighthouse Land
Hardcover
Price: $16.95
Also available from:
Publication Date: October 1, 2006
Imprint: Amulet Books
Trim Size: 5 3⁄8 x 8 1⁄4
ISBN: 9780810954809
Page Count: 272
Illustrations: 272 pages, 5 3/8x8 1⁄4"
The first in a new epic sci-fi series, perfect for fans of Orson Scott Card's Ender books or Philip Pullman's His Dark Materials
Introducing the first young adult novel from crime fiction writer Adrian McKinty, whose adult books have been called "unputdownable" (Washington Post), "exceptional" (San Francisco Chronicle), and "profoundly satisfying" (Booklist).
When Jamie's mother inherits a small island, and moves her little family from Harlem to Ireland, her troubled son sees a chance to start over, far away from the bullies and the pitying stares. Cancer has left Jamie without an arm or the will to speak. But Muck Island offers more than solitude and sea views. Jamie learns that he is heir to an ancient title, Laird of Muck, Guardian of the Passage, and certain otherworldly responsibilities. With the help of a mysterious object he discovers in the island's old lighthouse, Jamie sets out on a dangerous mission that will change the course of his life, and possibly the universe, forever.
Tautly paced and brilliantly imagined, this novel will thrill sci-fi fans eager for new heroes and new worlds to explore.
About the author
Adrian McKinty was born in Carrickfergus, Northern Ireland. Educated at Oxford University, he then immigrated to New York City, where he lived in Harlem for five years, working in bars and on construction crews, with a stint as a bookseller. His debut novel, Dead I Well May Be, was named a Borders Books Best Mystery of 2003. He currently lives in Denver, Colorado, where he teaches high school.