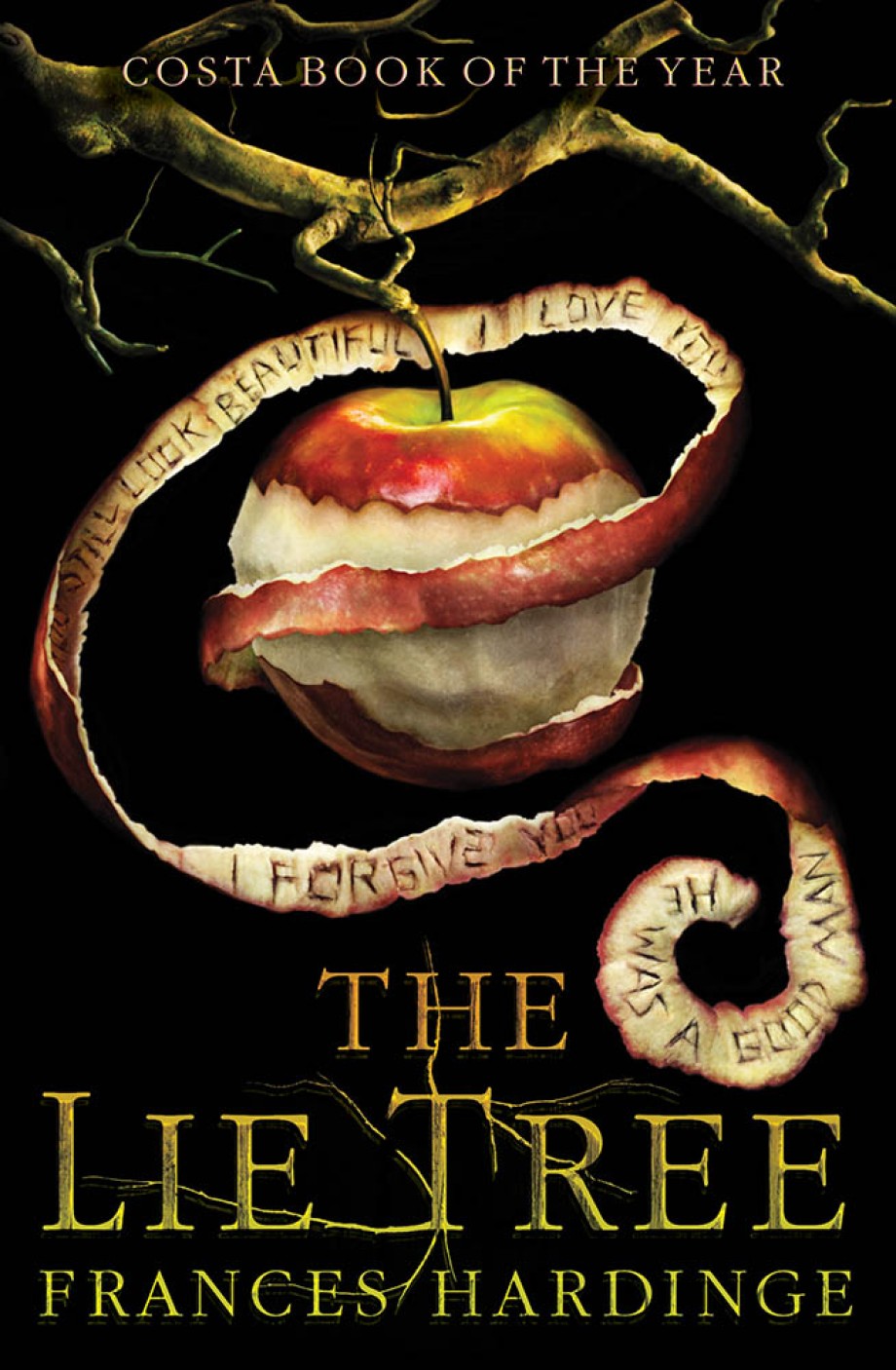 Imprint: Amulet Books
Publication Date: April 19, 2016
Price: $17.95
Trim Size: 5 1⁄2 x 8 1⁄4
ISBN: 978-1-4197-1895-3
EAN: 9781419718953
Page Count: 384
Format: Hardcover
Rights: North America
Additional formats:
Read this thought-provoking, critically acclaimed novel (6 starred reviews!!!) from Frances Hardinge, winner of the Costa Book of the Year, Costa Children's Book Award, and Horn Book-Boston Globe Award.
Faith Sunderly leads a double life. To most people, she is reliable, dull, trustworthy—a proper young lady who knows her place as inferior to men. But inside, Faith is full of questions and curiosity, and she cannot resist mysteries: an unattended envelope, an unlocked door. She knows secrets no one suspects her of knowing. She knows that her family moved to the close-knit island of Vane because her famous scientist father was fleeing a reputation-destroying scandal. And she knows, when her father is discovered dead shortly thereafter, that he was murdered.
In pursuit of justice and revenge, Faith hunts through her father's possessions and discovers a strange tree. The tree bears fruit only when she whispers a lie to it. The fruit of the tree, when eaten, delivers a hidden truth. The tree might hold the key to her father's murder—or it may lure the murderer directly to Faith herself. Frances Hardinge is the author of many acclaimed novels, including Cuckoo Song, which earned five starred reviews.
Praise
"Over the last decade or so, Frances Hardinge has joined the ranks of those writers of young-adult fiction, like Philip Pullman, whose approach to fantasy proves so compelling that they quickly develop an adult following, and The Lie Tree is a good demonstration of why this is so… It's a rather stunning page-turner of a performance, and an excellent introduction to Hardinge's increasingly important body of work."

— Locus
**STARRED REVIEW**
"Mystery, magic, religion, and feminism swirl together in Hardinge's latest heady concoction... Hardinge creates a fierce, unlikable heroine navigating a rapidly changing world and does it all with consummate skill and pitch-perfect prose, drawing readers into Faith's world and onto her side and ultimately saying quite a lot about the world. Thematically rich, stylistically impressive, absolutely unforgettable."

— Kirkus
**STARRED REVIEW**
"Hardinge, who can turn a phrase like no other, melds a haunting historical mystery with a sharp observation on the dangers of suppressing the thirst for knowledge, and leaves readers to wonder where science ends and fantasy begins... Smart, feminist, and shadowy, Hardinge's talents are on full display here."

— School Library Journal
**STARRED REVIEW**
"Hardinge's characteristically rich writing is on full display—alternately excoriating, haunting, and darkly funny—and the novel also features complex, many-sided characters and a clear-eyed examination of the deep sexism of the period, which trapped even the most intelligent women in roles as restrictive as their corsets."

— Publisher's Weekly
**STARRED REVIEW**
"There is an effortless beauty to Hardinge's writing, which ranges from frank to profound. Though layered, the plot refuses to sag, driven as it is by mystery, taut atmosphere, complex characters, and Faith's insatiable curiosity... It is a book in which no details are wasted and each chapter brings a new surprise. Readers of historical fiction, mystery, and fantasy will all be captivated by this wonderfully crafted novel and the many secrets hidden within its pages."


— Booklist
**STARRED REVIEW**
"The elements of the mystery are masterfully keyed to the concerns of the Victorian time period, and its unfolding is handled with a dexterity that never loses sight of the gender problem; the book also directs its light onto matters of faith and doubt, and the issue of lies and truth in the pursuit of science. The excitement and danger, coupled with Faith's intrepid though morally flawed pursuit of justice, call to mind Hardinge's Fly by Night (BCCB 9/06); give this to readers unafraid to think disquieting thoughts as they race through a breathtaking, action-packed adventure."

— BCCB
**STARRED REVIEW**
"Everything in this audacious novel is on the cusp or in limbo, setting up delicious tensions and thematic riches. The time is nineteenth-century England just after Darwin's theory of evolution has thrown the scientific world into turmoil; the setting is the fictional island of Vane, between land and sea; the main character is a fourteen-year-old girl caught between society's expectations and her fierce desire to be a scientist... Hardinge maintains masterful control of the whole complex construct: everything from the sentence level on up to the larger philosophical and political questions. A stunner."

— The Horn Book
"Some of the most beloved science-fiction and fantasy writers, from Madeleine L'Engle to Philip Pullman, began as young-adult authors whose fiction proved so compelling that adult readers embraced it as well, ignoring the line that supposedly separates these audiences. One of the latest such writers is Frances Hardinge."

— Chicago Tribune
About the author
Frances Hardinge is the winner of the Costa Book of the Year and Costa Children's Book Awards for The Lie Tree. She is the author of several books for children, including Cuckoo Song (five starred reviews, shortlisted for the Carnegie Medal), The Lost Conspiracy (five starred reviews, Los Angeles Times Book Award Finalist), Fly by Night (shortlisted for the Guardian Children's Book prize), Well Witched (SLJ Best Book of 2008), and Fly Trap (shortlisted for the Guardian Prize, longlisted for the Carnegie Medal). She lives in England. www.franceshardinge.com.