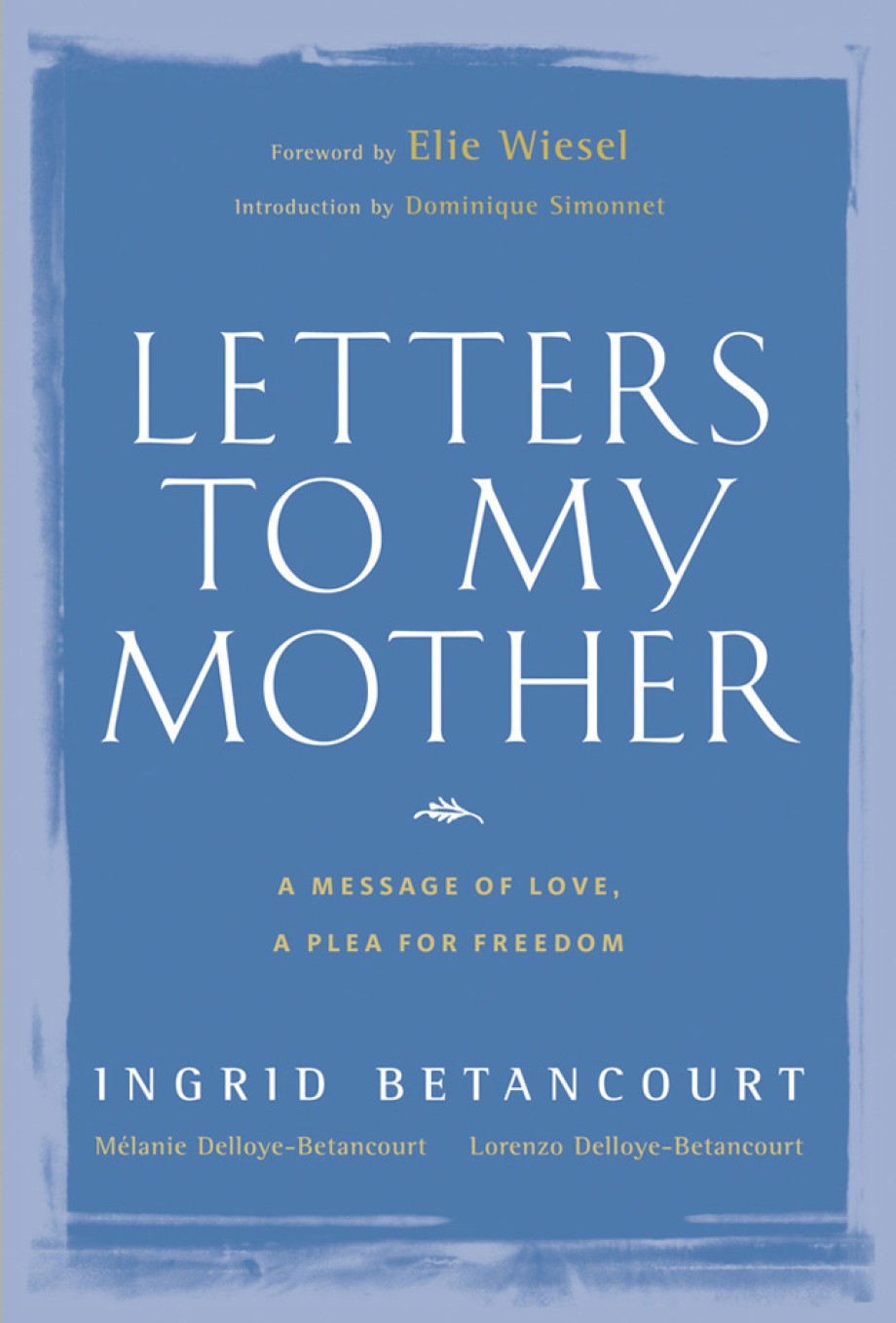 Letters to My Mother
A Message of Love, A Plea for Freedom
Ebook
Price: $13.46
Available from:
Publication Date: December 31, 2010
Imprint: Abrams Image
Trim Size: 5 x 7 1⁄2
ISBN: 9781613120330
Page Count: 96
Rights: World English
On December 1, 2007, during the arrest of several guerillas in Bogotá, the Colombian police confiscated a short video clip of political hostage Ingrid Betancourt. Accompanying the video was a twelve-page letter, dated October 24, 2007, written by Betancourt to her mother and family.
Kidnapped on February 23, 2002, Betancourt has become an international symbol in the struggle for liberty and the fight against barbarity. Before being captured by the Revolutionary Armed Forces of Colombia (FARC), she was a voice of hope for the Colombian people, leading a courageous fight against political corruption, violence, and illegal detentions. Presented in this small, poignant book is Betancourt's letter to her mother printed in English, French, and Spanish. From the depths of the Colombian jungle, Betancourt's words are an impassioned declaration of love to those dearest to her. In addition to this letter is a response to Betancourt written by her children, who since they were teenagers have rallied public support for their mother's release. With a preface by Nobel Peace Prize Laureate Elie Wiesel,
Letters to My Mother
conveys a powerful message of love for family and country, and a heartrending plea for freedom.
About the authors
Born December 25, 1961, in Bogata, Ingrid Betancourt grew up in Paris where her father served as Colombia's UNESCO ambassador. In 2002, she published a memoir, Until Death Do We Part: My Struggle to Reclaim Columbia, which was a bestseller in France and Colombia. At the time of Betancourt's capture, she was an elected senator running for president and leading a crusade against political corruption in Colombia. For almost six years, the FARC has held Betancourt hostage in the Colombian jungle.