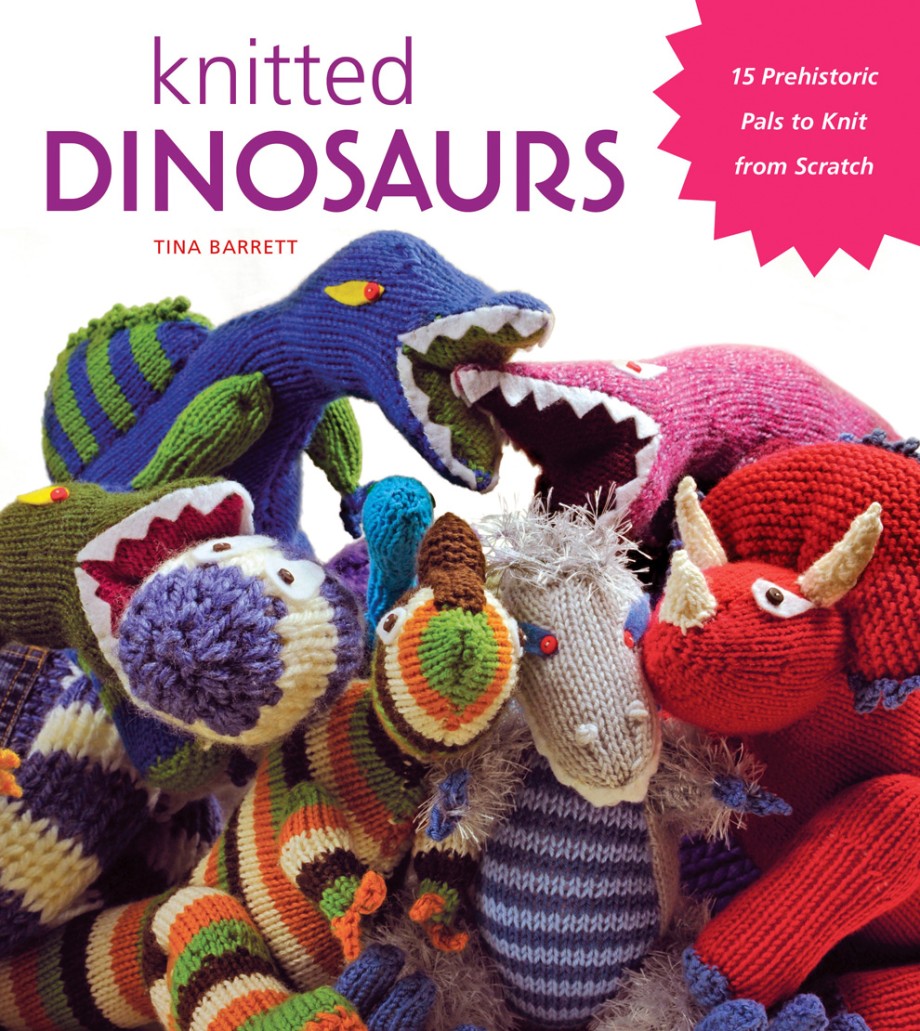 Knitted Dinosaurs
15 Prehistoric Pals to Knit from Scratch
Paperback
Price: $16.95
Out of stock
Available from:
Publication Date: October 1, 2011
Imprint: STC Craft
Trim Size: 8 1⁄4 x 9 1⁄4
ISBN: 9781584799702
Page Count: 128
Illustrations: 160 full-color illustrations
Rights: North America
This super-fun collection of prehistoric pals is a must-have for dino-obsessed children and grown-ups alike. From the neck frills of Triceratops to the ferocious chompers on T-Rex to the aquatic flippers of Plesiosaur, the creative details included in these 15 knitting patterns make the charismatic creatures both endearing and true to what scientists believe they looked like when they roamed planet Earth (with some creative license taken with their coloring). Best of all, each dinosaur can be knitted up quickly using only one or two skeins of yarn, and a basic techniques section guides new knitters each step of the way.
Praise for Knitted Dinosaurs:
"Cast on and time-travel back several million years to an era when dinos dominated the Earth . . . fifteen bright and cheery prehistoric swimmers, skulkers, and fliers . . . will devour your attention."
—Vogue Knitting

"This is one of those books that's difficult to actually review because there's nothing bad to say about it. The fifteen patterns presented here are all really cute, adding a touch of whimsy to the basics that we know about dinosaurs. . . . These dinosaurs are irresistible and sure to delight kids of any age—and adults, too!"
—About.com
"The dinosaurs are colorful and full of life, from the fuzzy and mean-eyed Velociraptor to the chubby, flying Pterodactyl. The instructions are easy to follow and appropriate for a beginning knitter . . . This is a must-have book for anyone knitting for children or adding to their toy pattern collection." —Portland Book Review
About the author
Tina Barrett is a UK-based knitwear designer. She designs regularly for the magazines Knit Today, Let's Knit!, and Knitting, and is the author of the books Knits for Dogs & Cats, Natural Knits for Babies & Toddlers, and Natural Crochet for Babies & Toddlers.