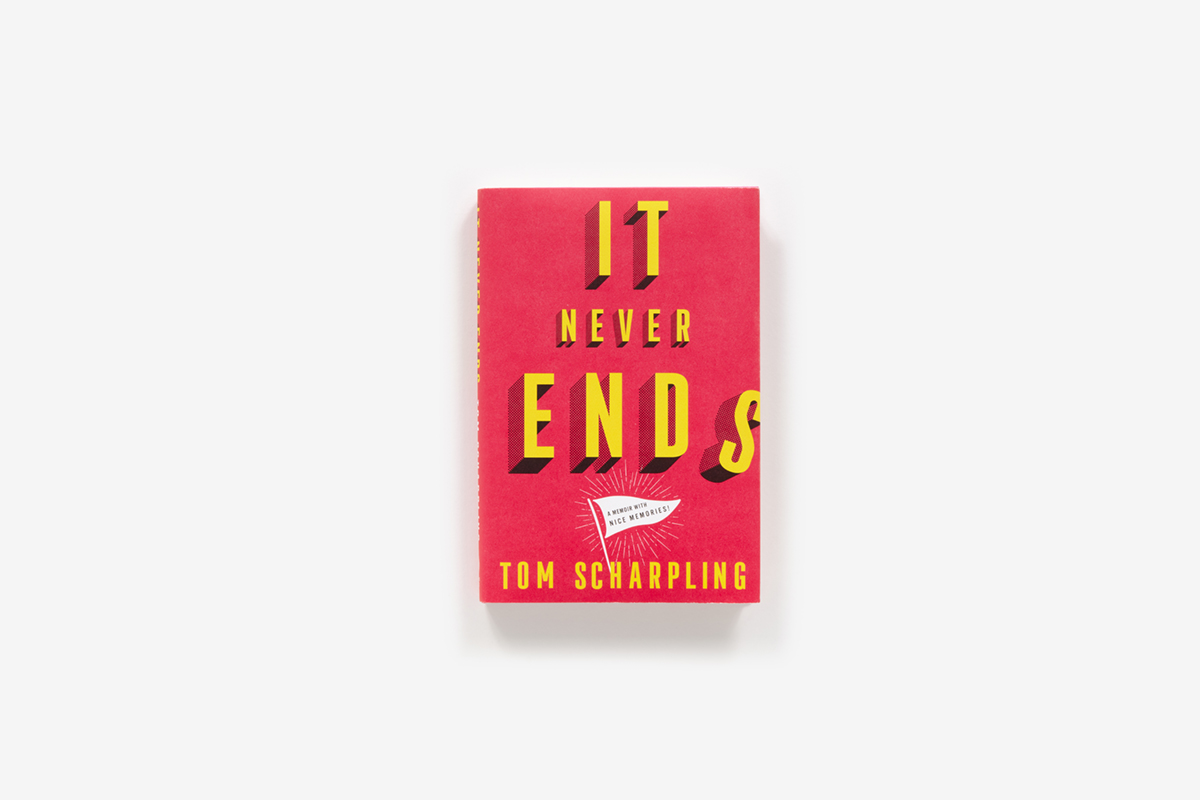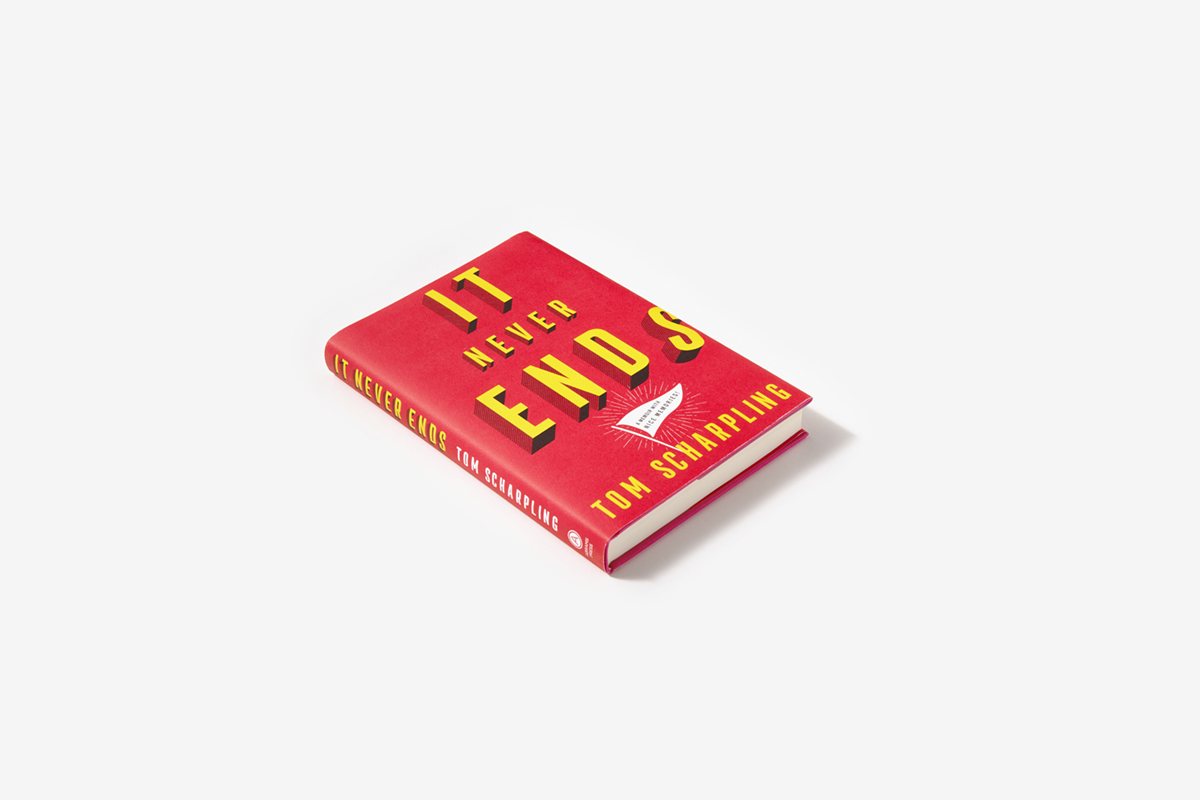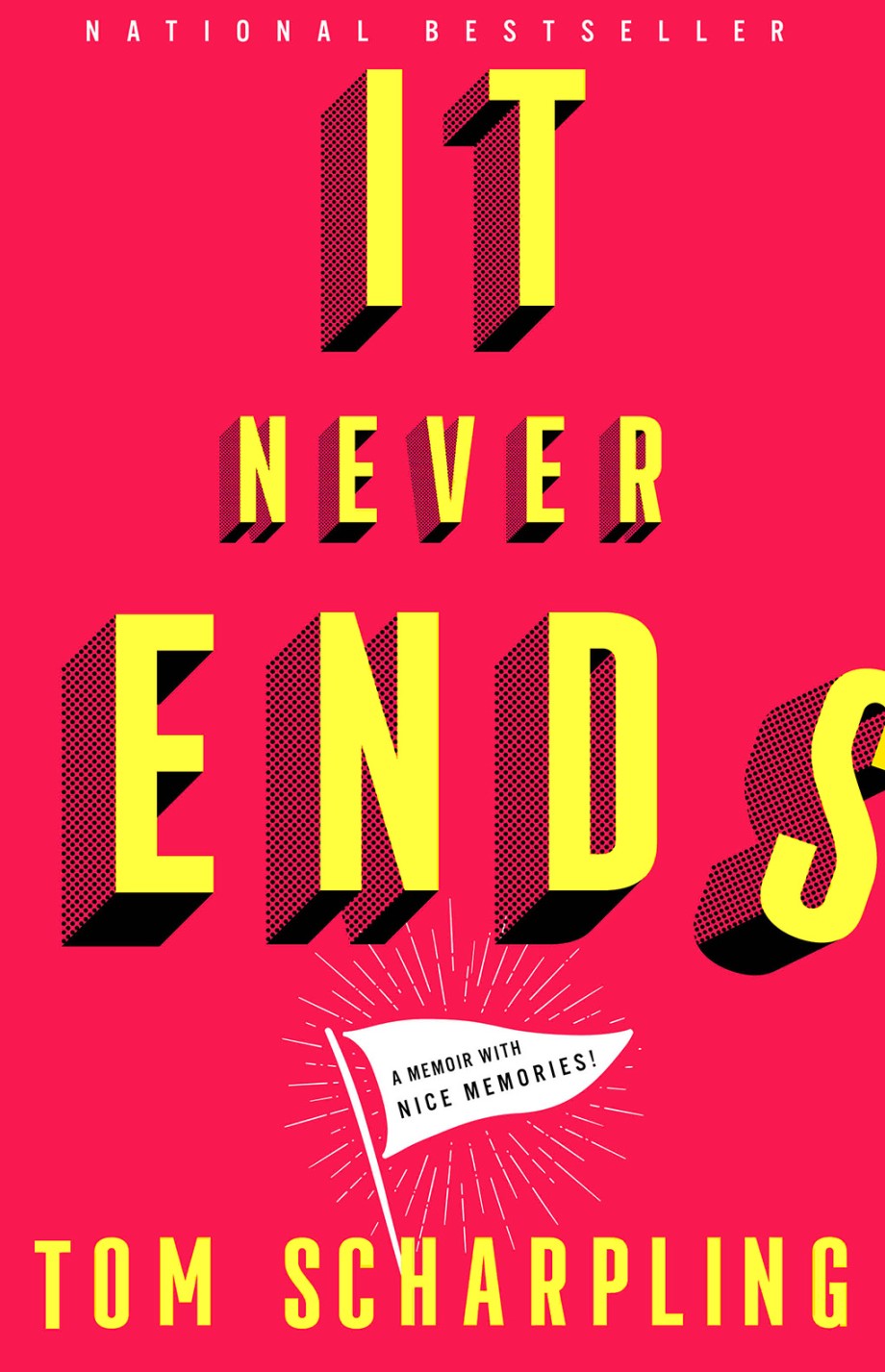 It Never Ends
A Memoir with Nice Memories!
Hardcover
Price: $27.00
Also available from:
Additional formats:
Publication Date: July 6, 2021
Imprint: Abrams Press
Trim Size: 6 x 9
ISBN: 9781419747922
Page Count: 288
Rights: World/All
NATIONAL BESTSELLER
From the comedian, television writer, and host of the Best Show, a revealing and powerful memoir exploring a life of struggle and reinvention
"This book is unflinchingly honest, deeply affecting and just relentlessly funny. If you read it and don't like it, it's 100% your fault."—John Oliver, Emmy Award-winning creator and host of HBO's Last Week Tonight with John Oliver
Tom Scharpling is good at being funny, which is a miracle, considering what he's survived. Like hitting a deer and narrowly escaping with his life on the night of the 2016 election. But that's nothing compared to the struggles he had earlier in his life.
It Never Ends is his memoir of a life writing comedy amidst a lifelong struggle with mental illness, a story he has never told before. It's the heartbreaking account of his intense coming-of-age, and the lengths he's undertaken to pull away from the brink of self-destruction. Scharpling brought himself back to life first with punk zines and NBA coverage, then through the world of comedy, writing and executive producing Monk, and creating one of the most beloved, longest running comedy radio broadcasts/podcasts, The Best Show. Of course, there are also the tangents into auditioning for The New Monkees, why Billy Joel sucks, the siren call of the Sex and the City slot machines, and how he made a fool of himself in an elevator with Patti Smith.
Tom is the quintessential underdog, and he wears that status on his sleeve as a badge of honor. With this memoir, he lifts the curtain to let the light in on the turmoil that still follows him, even as he racks up accolades and achievements. But most importantly, he reminds us that while many of us carry trauma and shame, we are not alone. It Never Ends is about rising above whatever circumstance you find yourself in and getting the most out of your life, while steamrolling the chumps along the way.
Praise
"This book is unflinchingly honest, deeply affecting and just relentlessly funny. If you read it and don't like it, it's 100% your fault."

Emmy Award-winning creator and host of HBO's Last Week Tonight with John Oliver, John Oliver —
"I have always been in awe of Tom's comedy, which is somehow simultaneously aggressive and kind, defeated and resilient, farcical and totally sincere. With this book, I finally understand how Tom can, and must, be all of these things at once. It Never Ends is moving, hilarious, honest, and inspiring!"

New York Times bestselling author and the creator of the Emmy Award-winning show Steven Universe, Rebecca Sugar —
"It Never Ends, unfortunately, does. But BEFORE it does, it's a funny, angry, sensitive saga about an outsider who rose above it all without ever losing his touch for the everyday, the poetic, and the misfit music of reality. This is a VERY specific story that will appeal to everyone."

New York Times bestselling author of Silver Screen Fiend, Patton Oswalt —
"Tom Scharpling and I are friends. I thought I knew him pretty well. Then I read this book. Turns out, I didn't know him at all, really. He's deeper, darker, smarter, wiser, and much funnier than I knew. It Never Ends is hilarious and harrowing. I laughed a lot. I cried a bit. I even laughed/cried a few times."

stand-up comedian, actor, author, and host of the podcast WTF with Marc Maron, Marc Maron —
"It'll break your heart in the best way."

musician, Kurt Vile —
"Comedian and television writer Scharpling careens with reckless abandon around the curves life has thrown him in his sidesplitting debut…Readers will laugh, cry, and laugh some more as they cheer on this story of persistence and triumph."

Publishers Weekly —
"The book's darkness and jokes work hand in hand…When Scharpling writes about his resilience and work ethic, it's legitimately inspiring."

Pitchfork —
"Hilarious, touching, and serpentine…"



The Philadelphia Inquirer —
"In Scharpling's excellent new memoir, It Never Ends, the comedian opens up like never before. Scharpling… spins tales both bitingly perceptive and full of heart."



Rolling Stone —
"The memoir of Tom Scharpling, the choleric but tenderhearted radio host of WFMU's cult comedy The Best Show, is as funny as you would expect…"

Vulture —
"In his brilliant memoir It Never Ends, Tom places his story of breaking into comedy — hilarious as you'd expect — within a larger story of growing up in serious emotional turmoil."

The Chicago Review of Books —
"On the page, Scharpling's stories are hilarious, heartbreaking, embarrassing, and, above all, honest—everything that makes memoirs as difficult to write as they are worth reading."

PASTE Magazine —
"Scharpling is a natural storyteller, with an eye for absurd minutiae, and he brings those talents to bear in the written word just as easily as he does on the radio."

The A.V. Club —
"The kind of book that makes it known just why Scharpling has so many diehard fans, and why he deserves more of them…"

Stereogum —
"[Scharpling] proves himself an able storyteller with his debut memoir, a collection of stories that include a summer spent in a Jersey Shore arcade and a bizarre Papa Roach promotional basketball game…A radio deejay should be loud and opinionated, and Scharpling doesn't disappoint."

Library Journal —
"It Never Ends is, to put it as frankly as possible, as good as memoir gets. It is open, honest, and thoughtful, tempering the bleakness of a battle with foundational depression and suicidality with genuinely funny anecdotes and observations that feel just as insightful."



Bandcamp Daily —
About the author
Tom Scharpling is a comedian, television writer, producer, music video director, and radio host. For 18 years, he has hosted the weekly radio call-in comedy program The Best Show with Tom Scharpling. He is also known as the voice of Greg Universe on the hit Cartoon Network animated series Steven Universe. Previously he was a writer-executive producer for the Emmy Award–winning show Monk.