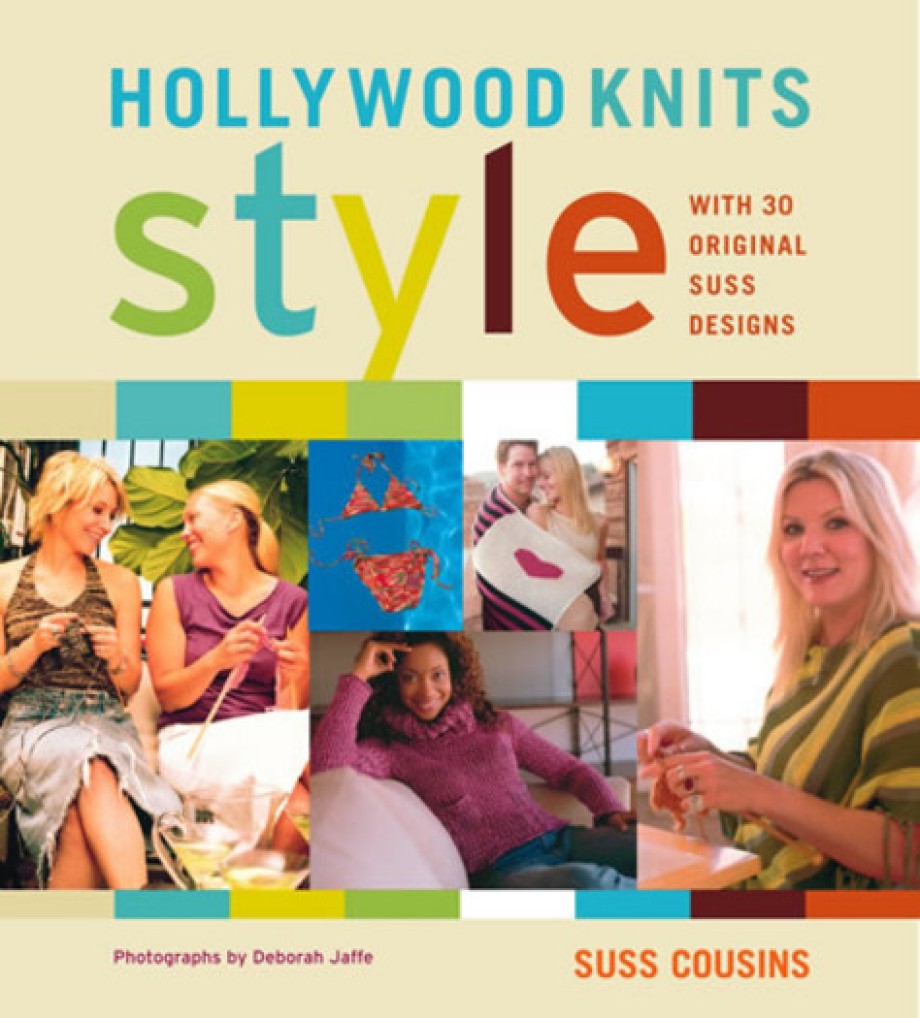 Hollywood Knits Style
Hardcover
Price: $27.50
Out of stock
Available from:
Publication Date: September 1, 2004
Imprint: STC Craft
Trim Size: 9 x 10
ISBN: 9781584793458
Page Count: 144
When J. Lo wears knit leg warmers in her "Flashdance" MTV special, it's official: knitting has gone Hollywood. But West Coast knitting diva Suss Cousins already knew that. In this highly anticipated sequel to Hollywood Knits, Cousins presents 30 chic, modern designs--along with just a little insider gossip about the stars who have made, bought, or worn them. In addition to Lopez's leg warmers, readers can create the ribbed cap donned by the sailors in the film Master and Commander; a funky purse with a big flower patch (très "Carrie Bradshaw"); even his-and-her sweaters for hipster pooches. A passionate advocate of not only knitting, but the good life in general, Cousins aims to share the love. She tells readers how to throw the best theme-based knitting parties, start a knitting circle, even fund-raise through knitting. To enhance the knitting experience, she includes some of the Swedish recipes she grew up with and now serves in her L.A. studio and at home. She describes her techniques for decorating a room with yarn, and even lists her preferred mix of CDs to knit by. Every page reflects her personal brand of joie de vivre.
About the author
Swedish-born knitwear designer Suss Cousins is the owner of Suss Design, a studio, retail shop, and knitting school in West Hollywood. She designs extensively for television and film. Her fashion line is available nationwide. She is the author of Hollywood Knits. Deborah Jaffe is a photographer based in New York and Los Angeles. Her work has appeared in The New Beauty Basics and numerous magazines.