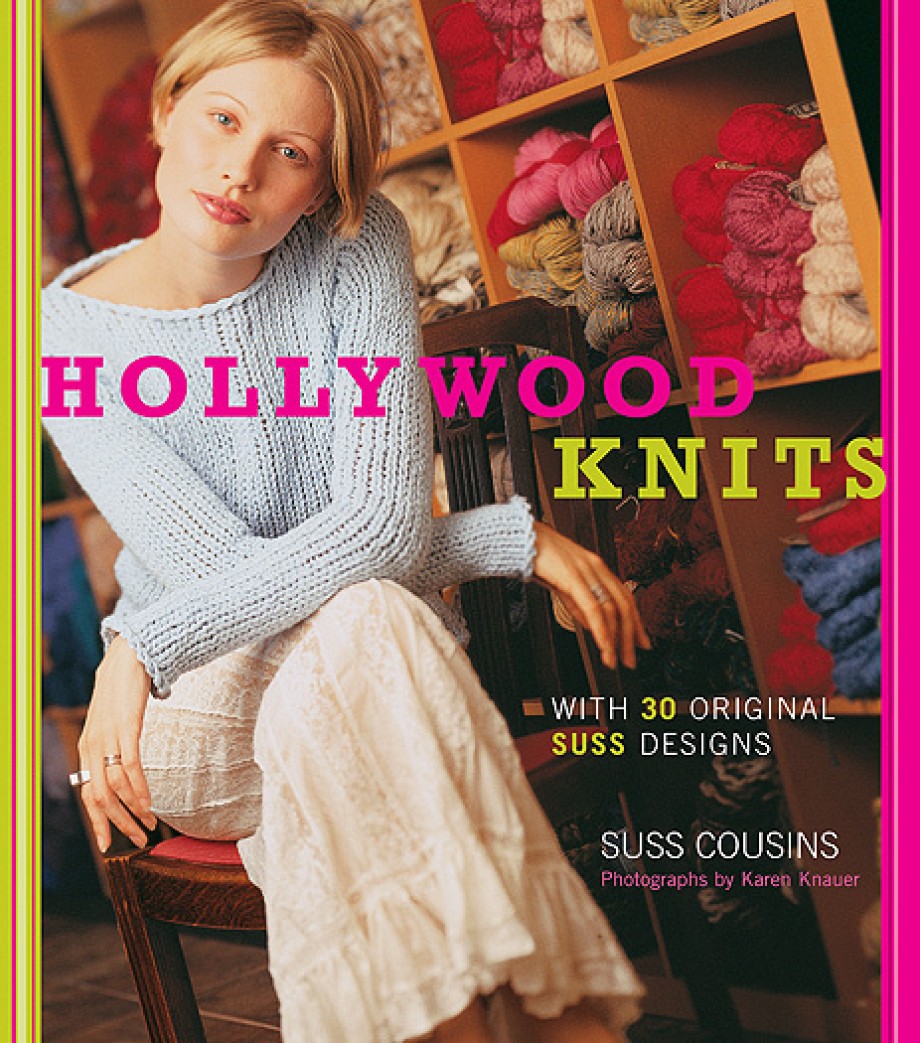 Hollywood Knits
Thirty Original Suss Designs
Hardcover
Price: $27.50
Out of stock
Available from:
Publication Date: October 2, 2002
Imprint: STC Craft
Trim Size: 9 x 10
ISBN: 9781584792260
Page Count: 136
Knitting is undergoing a stylish renaissance, thanks in part to the inspiration and creativity of knitter-to-the-stars Suss Cousins. Suss has invented a new vocabulary for an old art, and in the process developed a passionate following of young, hip knitters, including some of Hollywood's hottest stars. Rose McGowan, Julia Sweeney, Laurence Fishburne, and Bill Cosby count among her celebrity students and customers, and her designs have been worn on Friends, Frasier, and many movies and other TV shows. Bringing her ideas to a book for the first time, Suss invites knitters new and accomplished to make offbeat and colorful projects that are both elegant and wearable. Thirty projects with complete step-by-step instructions and illustrations are featured in Hollywood Knits, from adorable hats and scarves to gorgeous sweaters, throws, and even a cell phone holder, happily modeled by icons of Hollywood chic, such as Julianne Moore and Chanel model Kirsty Hume. Hollywood Knits closes with a resource guide that lists where you can buy quality yarns and Suss designs nationwide.
About the author
Suss Cousins is a knitwear designer, knitting teacher, and costume designer whose work can be seen on film and TV, including Men in Black, The Matrix, How the Grinch Stole Christmas, Friends, and Frasier. After growing up in Sweden, Suss moved to New York City where her sweaters first attracted attention. She now sells her clothing through retail stores nationwide. She lives in Los Angeles with her actor husband and two daughters. Karen Knauer is a fashion and commercial photographer who lives in Santa Monica, California.