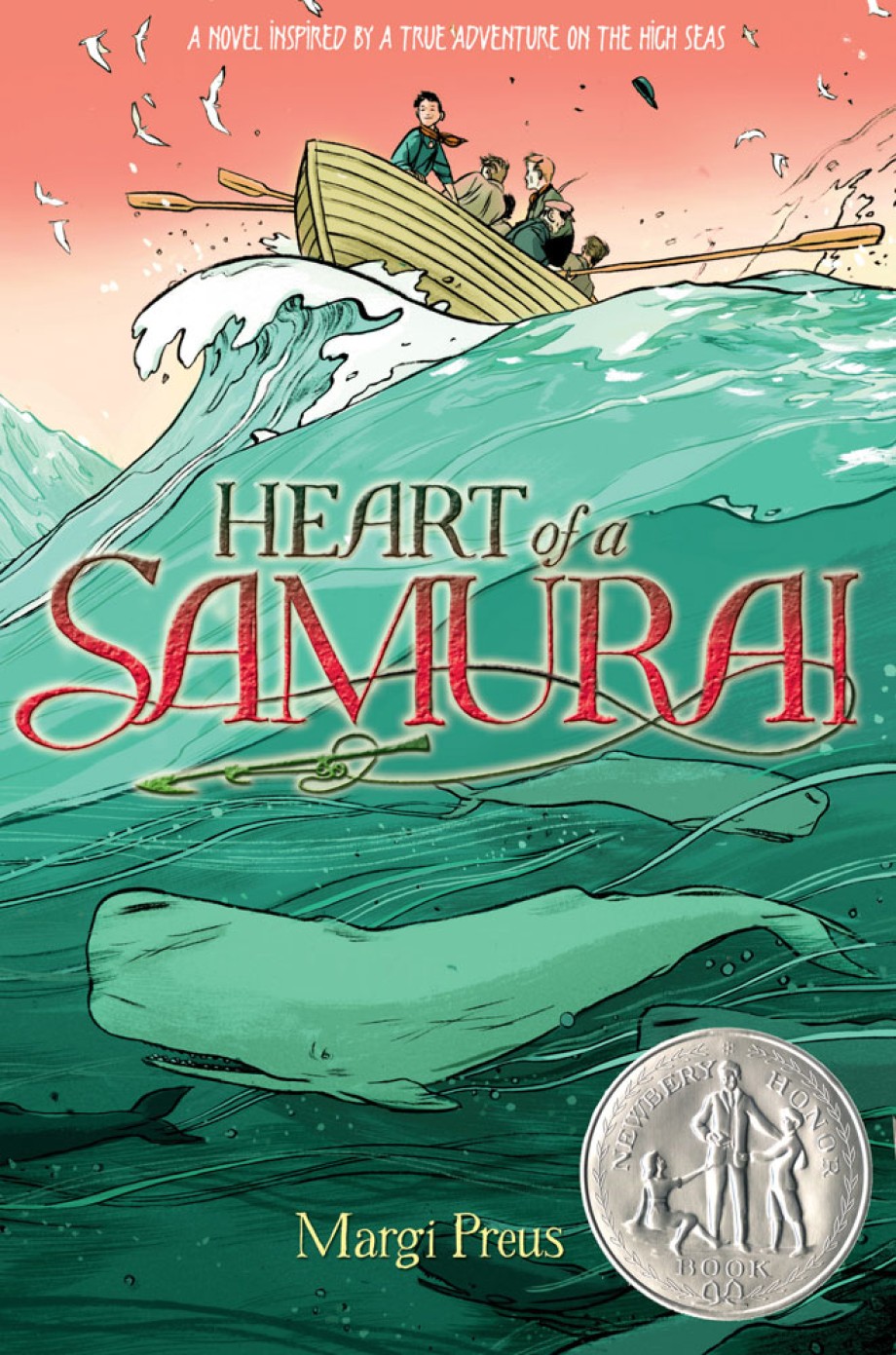 Heart of a Samurai
Ebook
Price: $8.06
Available from:
Additional formats:
Publication Date: December 31, 2010
Imprint: Amulet Books
Trim Size: 5 1⁄2 x 8 1⁄4
ISBN: 9781613120088
Page Count: 320
Rights: World English
New York Times Bestseller!
Winner, John Newbery Medal
NPR Backseat Book Club pick
"A terrific biographical novel" —Wall Street Journal
In 1841 a Japanese fishing vessel sinks. Its crew is forced to swim to a small, unknown island, where they are rescued by a passing American ship. Japan's borders remain closed to all Western nations, so the crew sets off to America, learning English on the way.
Manjiro, a 14-year-old boy, is curious and eager to learn everything he can about this new culture. Eventually the captain adopts Manjiro and takes him to his home in New England. The boy lives there for some time and then heads to San Francisco to pan for gold. After many years, he makes it back to Japan, only to be imprisoned as an outsider.
With his hard-won knowledge of the West, Manjiro is in a unique position to persuade the emperor to ease open the boundaries around Japan; he may even achieve his unlikely dream of becoming a samurai.
Filled with international adventure, a look at cultural differences, and both American and Japanese history, this award-winning adventure novel will thrill and enrich every young reader who picks it up.
*"It's a classic fish-out-of-water story (although this fish goes into the water repeatedly), and it's precisely this classic structure that gives the novel the sturdy bones of a timeless tale. Bracketed by gritty seafaring episodes—salty and bloody enough to assure us that Preus has done her research—the book's heart is its middle section, in which Manjiro, allegedly the first Japanese to set foot in America, deals with the prejudice and promise of a new world. By Japanese tradition, Manjiro was destined to be no more than a humble fisherman, but when his 10-year saga ends, he has become so much more." —Booklist, starred review
*"Illustrated with Manjiro's own pencil drawings in addition to other archival material and original art from Tamaki, this is a captivating fictionalized (although notably faithful) retelling of the boy's adventures. Capturing his wonder, remarkable willingness to learn, the prejudice he encountered and the way he eventually influenced officials in Japan to open the country, this highly entertaining page-turner." —Kirkus Reviews, starred review
*"Stunning debut novel. Preus places readers in the young man's shoes, whether he is on a ship or in a Japanese prison. Her deftness in writing is evident in two poignant scenes, one in which Manjiro realizes the similarities between the Japanese and the Americans and the other when he reunites with his Japanese family." —School Library Journal, starred review
*"Preus mixes fact with fiction in a tale that is at once adventurous, heartwarming, sprawling, and nerve-racking in its depictions of early anti-Asian sentiment. She succeeds in making readers feel every bit as "other" as Manjiro, while showing America at its best and worst through his eyes." —Publishers Weekly, starred review
About the author
Margi Preus has written many popular plays and picture books for children. She teaches a children's literature course at the College of St. Scholastica in Duluth, Minnesota, where she writes for Colder by the Lake Comedy Theater and also watches for whales on Lake Superior. Visit her online at www.margipreus.com.