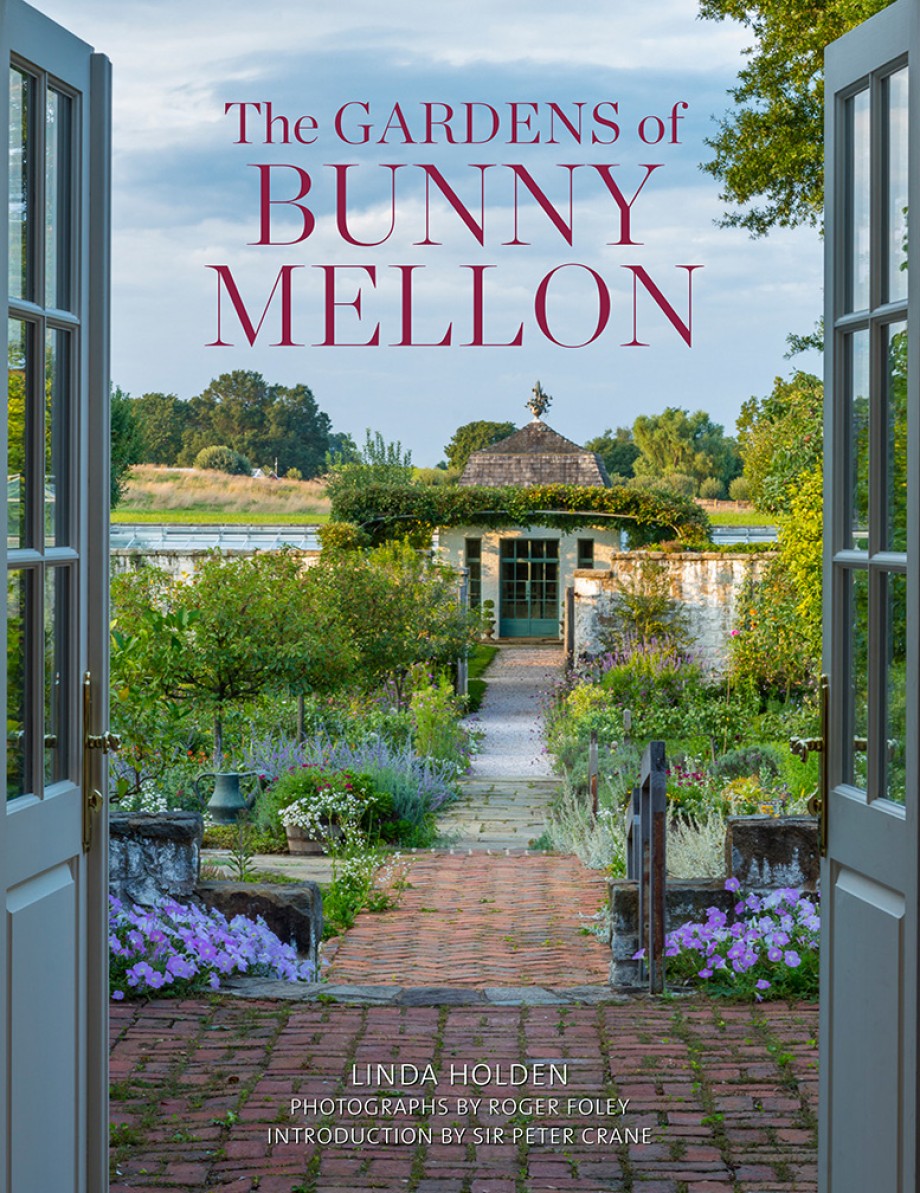 The Gardens of Bunny Mellon
Imprint: Vendome Press
Publication Date: October 16, 2018
Price: $60.00
Trim Size: 9 1⁄4 x 12
ISBN: 978-0-86565-351-1
EAN: 9780865653511
Page Count: 308
Illustrations: 300 color and 30 black-and-white photographs
Format: Hardcover
Rights: North America
Throughout her long and storied life, Rachel "Bunny" Mellon's greatest passion was garden design. She and her husband, Paul Mellon, one of the wealthiest men in America, maintained homes in New York, Cape Cod, Nantucket, Antigua, and Upperville, Virginia, and she designed the gardens at all of them. She also designed gardens for some of her dearest friends, including the Rose Garden and the East Garden at the White House, at the request of President Kennedy, and the gardens at both the Paris home and the château of couturier Hubert de Givenchy. All of these gardens are featured in The Gardens of Bunny Mellon, illustrated with Mellon's own garden plans, sketches, and watercolors, as well as with archival photographs and specially commissioned photographs of Oak Spring, the Mellon estate in Upperville. Author Linda Holden's text is based on extensive interviews with Mellon before her death in 2014.
Praise
"Mellon was the garden design master. She designed not only the gardens at all five of her homes spanning across the East Coast and beyond, but also the Rose Garden at the White House for President Kennedy and the formal and vegetable gardens of Hubert de Givenchy's Chateau du Jonchet. These lavish landscape designs are featured in The Gardens of Bunny Mellon, in addition to her own garden plans, sketches, watercolors and archival photographs."

— Beach Modern Luxury
"The Gardens of Bunny Mellon is part guide--with gorgeous photographs by Roger Foley that could make even the least inclined to go hunting for a trowel--part biography, and part social history. Mellon's passion is apparent throughout."

— Vogue.com
"Takes an insider's tour through the legendary tastemaker's influential green spaces."

— Veranda
"Bunny Mellon was happiest weilding a pair of garden clippers. Even as a child, Mellon was drawn to landscape design. . . . Mellon's ingenious, often underappreciated body of work should be noticed, and this book is a valuable contribution to that end."

— Flower
"The Gardens of Bunny Mellon reveals the horticulturalist's iconic oases, including her Oak Spring estate in Virginia and the White House Rose Garden."

— Martha Stewart Living
"For admirers of the inimitable style of "Bunny" Mellon, and the innate design flair that took her—without formal training—to the White House and Versailles, the upcoming book, The Gardens of Bunny Mellon, is a tome to treasure."

— ArchitecturalDigest.com
About the author
Linda Holden is the author of Presidents' Gardens.Roger Foley is an award-winning garden and landscape photographer. Sir Peter Crane is the inaugural president of the Oak Spring Garden Foundation and former director of the Royal Botanic Gardens, Kew.