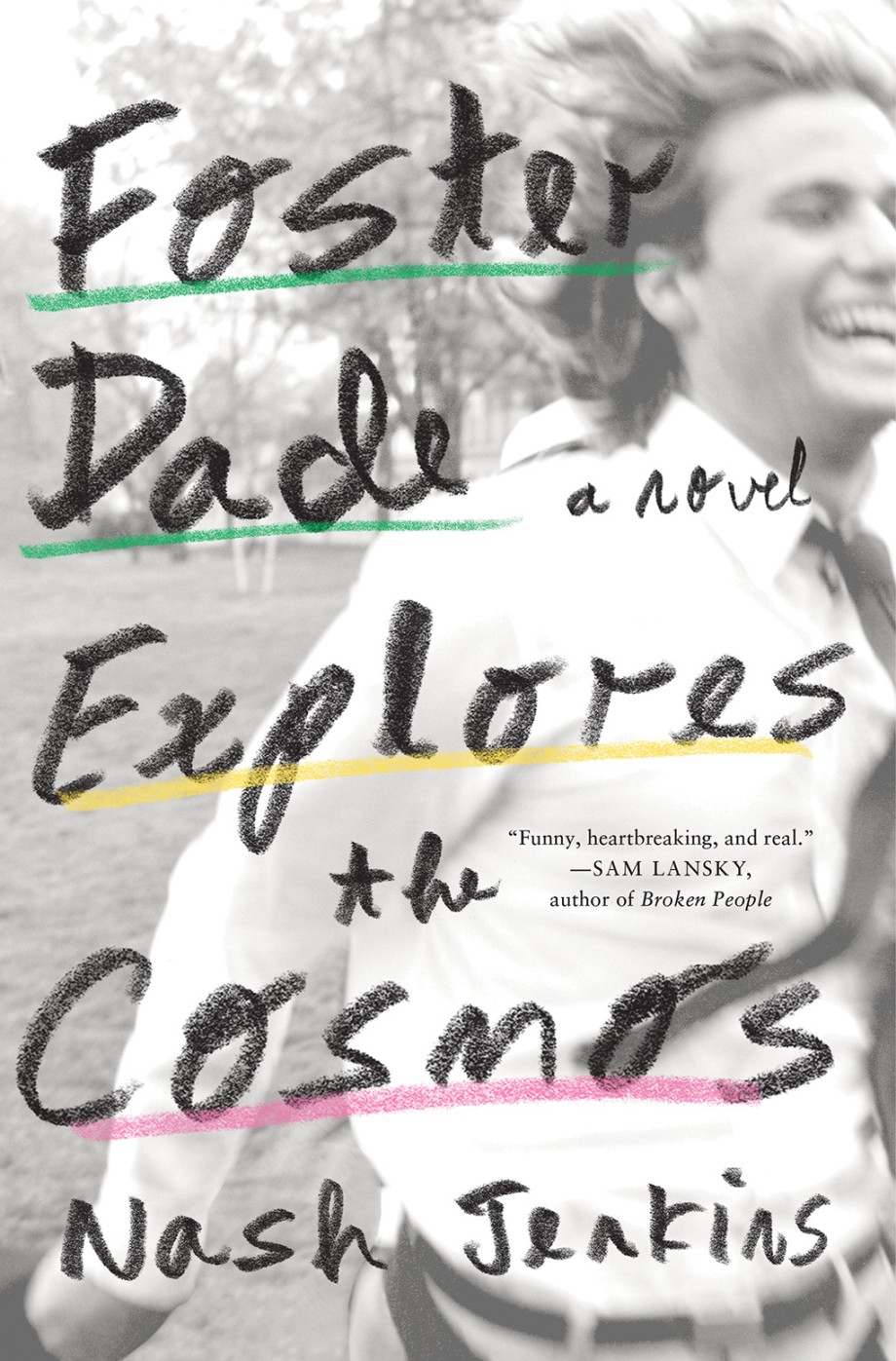 Foster Dade Explores the Cosmos
Hardcover
Price: $30.00
Also available from:
Additional formats:
Publication Date: May 16, 2023
Imprint: The Overlook Press
Trim Size: 6 x 9
ISBN: 9781419764769
Page Count: 544
Rights: World English
"[A] striking debut. . . funny, heartbreaking, and real."––SAM LANSKY, author of Broken People
Prep meets The Secret History in this searing debut novel about a tragic scandal at an American prep school, told in the form of a literary investigation through a distinctly millennial lens
When Foster Dade arrives at Kennedy, an elite boarding school in New Jersey, the year is 2008. Barack Obama begins his first term as president; Vampire Weekend and Passion Pit bump from the newly debuted iPhone; teenagers share confidences and rumors over BlackBerry Messenger and iChat; and the internet as we know it is slowly emerging from its cocoon. So, too, is Foster emerging—a transfer student and anxious young man, Foster is stumbling through adolescence in the wake of his parents' scandalous divorce. But Foster soon finds himself in the company of Annabeth Whittaker and Jack Albright, the twin centers of Kennedy's social gravity, who take him under their wing to navigate the cliques and politics of the carelessly entitled.
Eighteen months later, Foster will be expelled, following a tragic scandal that leaves Kennedy and its students irreparably changed. When our nameless narrator inherits Foster's old dorm room, he begins an epic yearslong investigation into what exactly happened. Through interviews with former classmates, Foster's blog posts, playlists, and text archives, and the narrator's own obsessive imagination, a story unfurls—Foster's, yes, but also one that asks us who owns our personal narratives, and how we shape ourselves to be the heroes or villains of our own stories.
Foster Dade Explores the Cosmos is about privilege and power, the pitfalls of masculinity and its expectations, and, most distinctly, how we create the mythologies that give meaning to our lives. With his debut novel, Nash Jenkins brilliantly captures the emotional intensities of adolescence in the dizzying early years of the twenty-first century.
Praise
"In this striking debut, Nash Jenkins captures the rarefied world of an East Coast boarding school with uncanny specificity. But in mining this privileged milieu, Jenkins unearths something universal: An exploration of the teenage tendency to self-mythologize that's funny, heartbreaking, and real."

Sam Lansky, author of Broken People —
"A fresh and acutely observed portrait of a modern young man. Foster Dade Explores the Cosmos throbs with candor and longing."

Julia May Jonas, author of Vladimir —
"Nash Jenkins's preternatural understanding of America's upper class lets us see what's really going on beneath all those layers of Ralph Lauren and Yves St. Laurent. Full of teenaged yearning and the myths we make long into adulthood, Foster Dade Explores the Cosmos delivers on its ambition—and then some."

Rafael Frumkin, author of Confidence and The Comedown —
"Stylistic flourishes in the form of playlists, legal papers, and entries from Foster's blog provide a convincing...panorama of the school's microcosm . . . Jenkins proves to be a keen world builder and a mostly engaging raconteur."


Publishers Weekly —
About the author
Nash Jenkins grew up in Wilmington, North Carolina. After graduating from Johns Hopkins University, he worked as a correspondent for Time in Hong Kong and Washington, D.C.; his cultural commentary has also been published by the Atlantic. He received his MA from the University of Chicago in 2019 and is currently a Ph.D. student in the Program in Media, Technology, and Society at Northwestern University. He lives in Chicago.