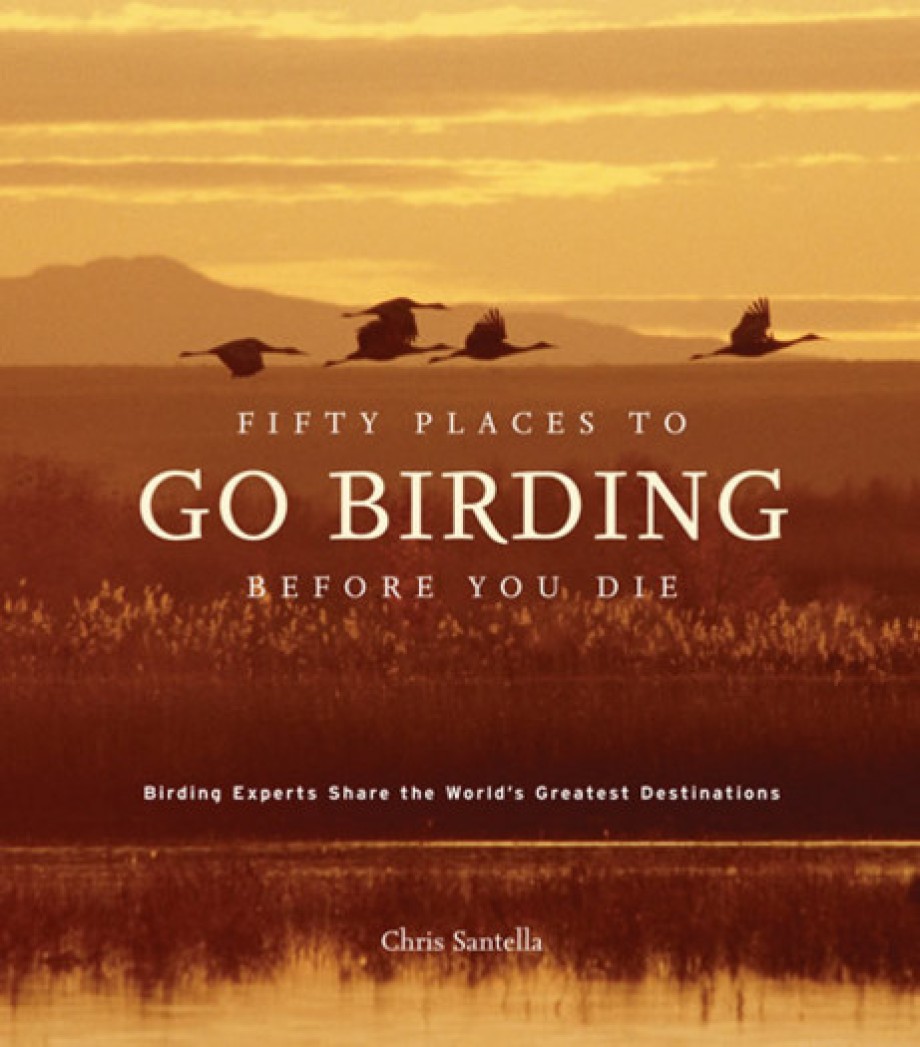 Fifty Places to Go Birding Before You Die
Birding Experts Share the World's Geatest Destinations
Ebook
Price: $22.46
Available from:
Publication Date: November 16, 2012
Imprint: Stewart, Tabori & Chang
ISBN: 9781613120644
Page Count: 224
Rights: World/All
It's estimated that 50 to 60 million Americans count birding among their hobbies. Some hang feeders in their backyards and accumulate yard lists; others participate in annual "Christmas Counts"; a select few travel to the ends of the earth in an effort to see every bird in the world. With Fifty Places to Go Birding Before You Die, Chris Santella takes the best-selling "Fifty Places" recipe and applies it to this most popular pastime.
Santella presents some of the greatest bird-watching venues in the United States and abroad through interviews with prominent birders, from tour leaders and conservationists to ornithologists and academics. Interviewees include ornithologist Kenn Kaufman; David Allen Sibley, author and illustrator of The Sibley Guide to Birds; Rose Ann Rowlett, the "mother of modern birding"; John Fitzpatrick, director of the Cornell Lab of Ornithology; and Steve McCormick, president and CEO of The Nature Conservancy.
The places vary from the urban (New York City's Central Park) to the mystical (the cloud forests of Triunfo in Chiapas, Mexico) to the extremely remote (the sub-Arctic islands of New Zealand). The book includes 40 gorgeous photographs that capture the vibrancy of our feathered friends, and the beautiful places they call home.
About the author
Chris Santella is a freelance writer and marketing consultant whose work has appeared in the New York Times among other publications. He is also the author of Stewart, Tabori and Chang's Fifty Places to Fly Fish Before You Die, Fifty Places to Play Golf Before You Die, Fifty Places to Sail Before You Die, and Fifty Favorite Fly-Fishing Tales. He lives in Portland, Oregon.