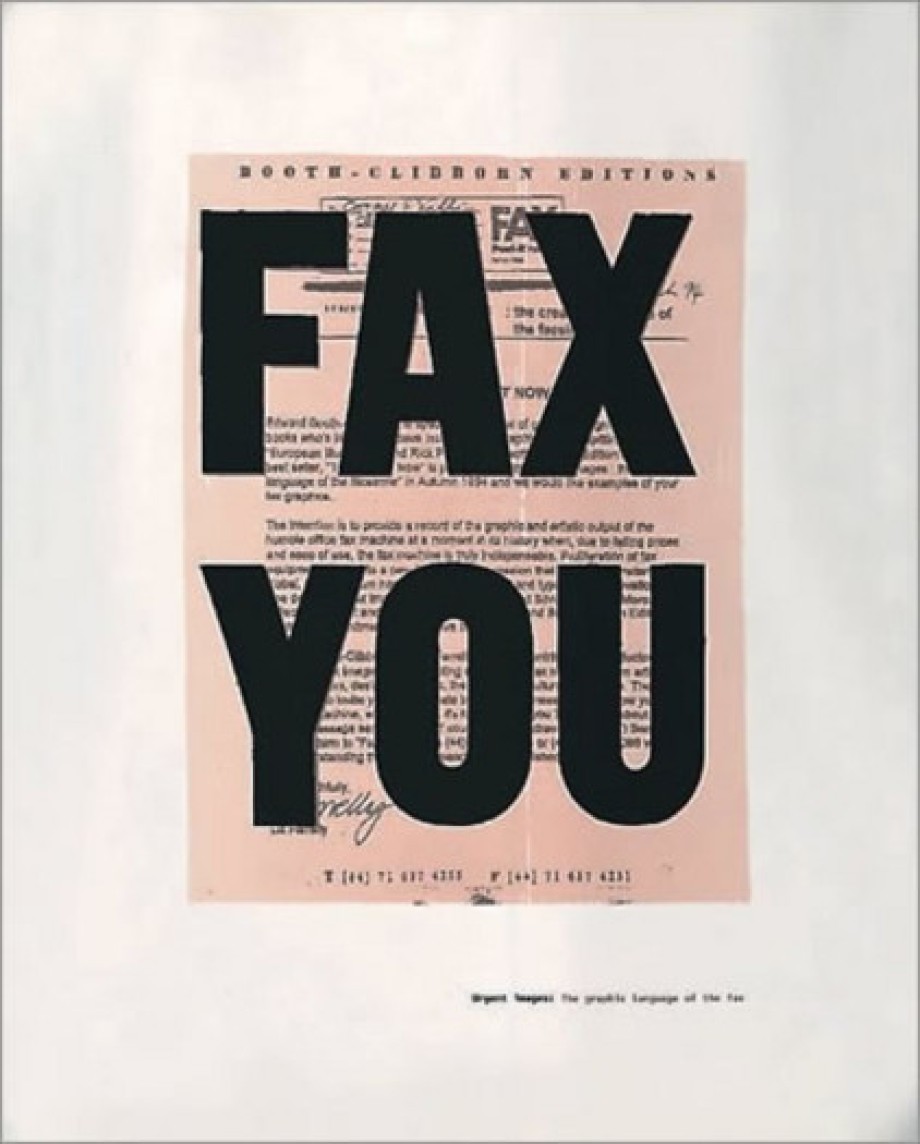 Imprint: Booth-Clibborn Editions
Publication Date: October 1, 2000
Price: $29.95
Trim Size: 10 3⁄4 x 8 1⁄2
ISBN: 978-1-86154-050-8
EAN: 9781861540508
Page Count: 176
Format: Paperback
The first ever book of fax art, Fax You, now in paperback, examines the output and influence of the fax as a creative tool. This survey of a new graphic language covers projects ranging from television advertising campaigns to faxed magazines and gallery installations. A source of inspiration for designers and artists everywhere.
About the author
PETER ARNETT won a Pulitzer Prize for reporting on the Vietnam War for the Associated Press.

VINCENT ALABISO is vice president and executive photo editor of AP.

KELLY SMITH TUNNEY is assistant to the president of AP and director of corporate communications.

CHUCK ZOELLER is director of the AP Photo Library.