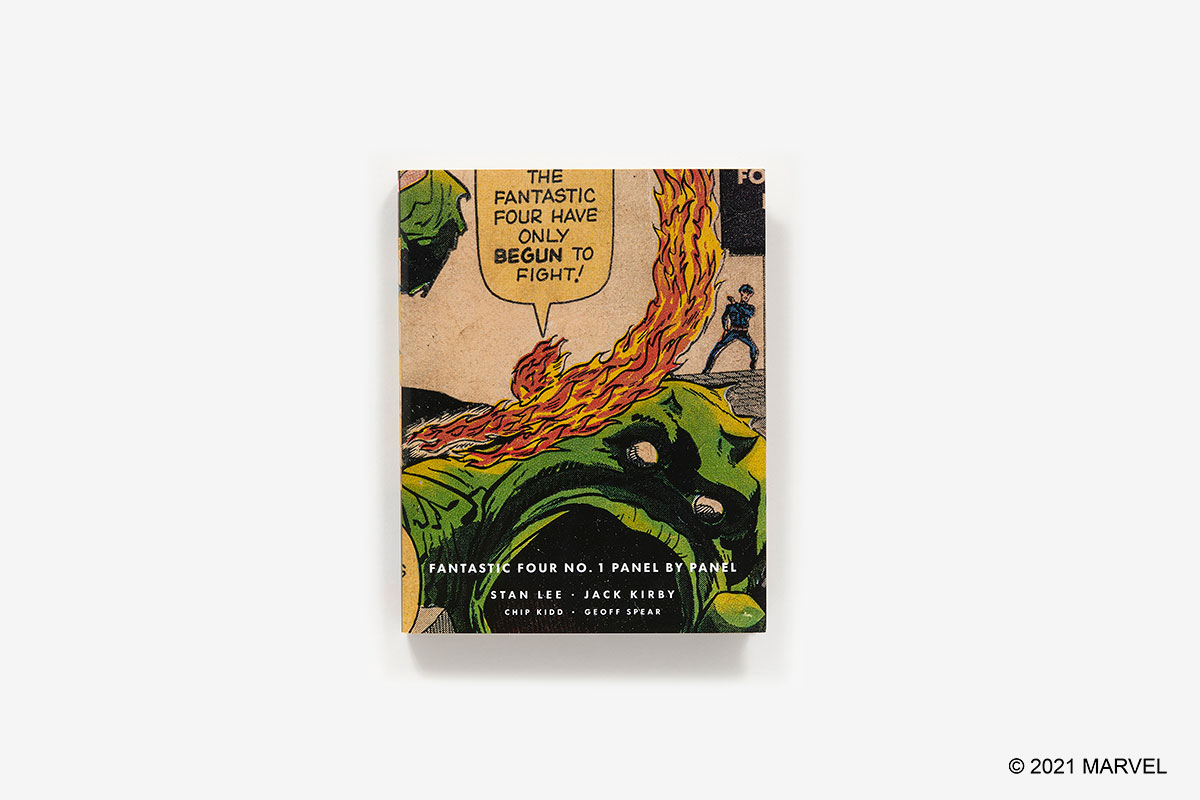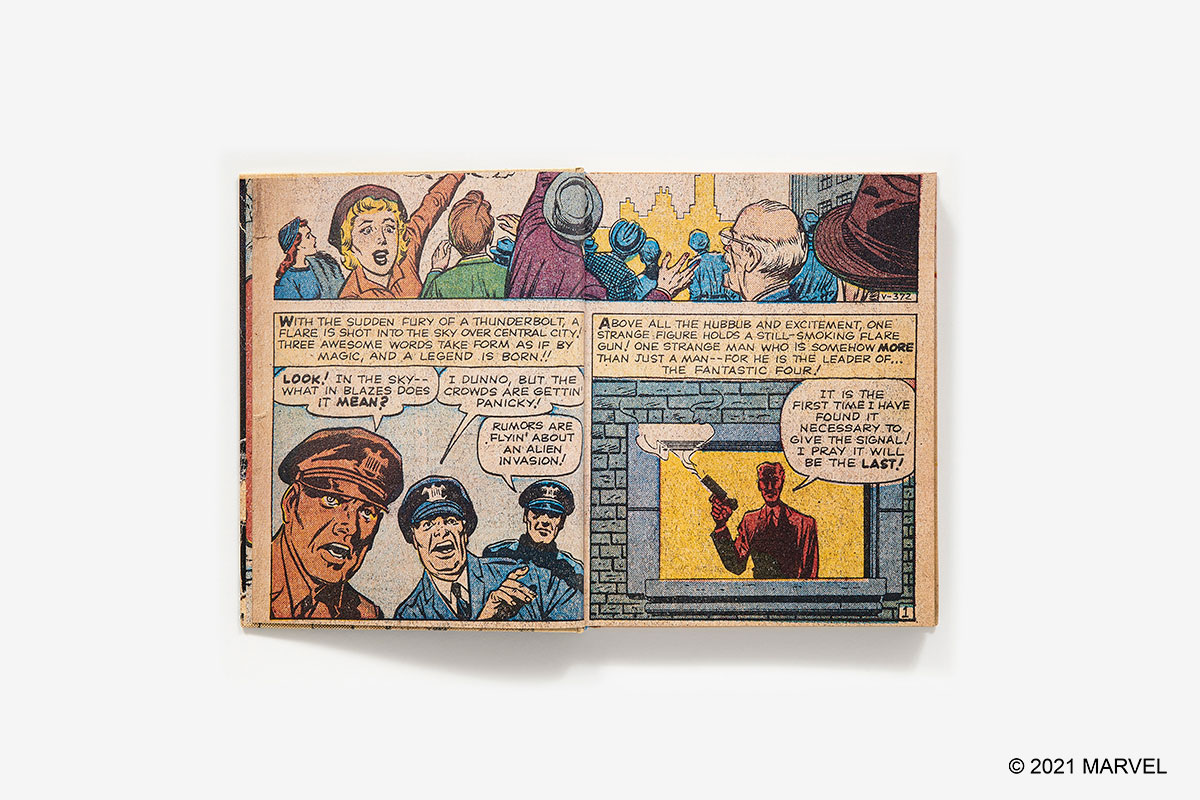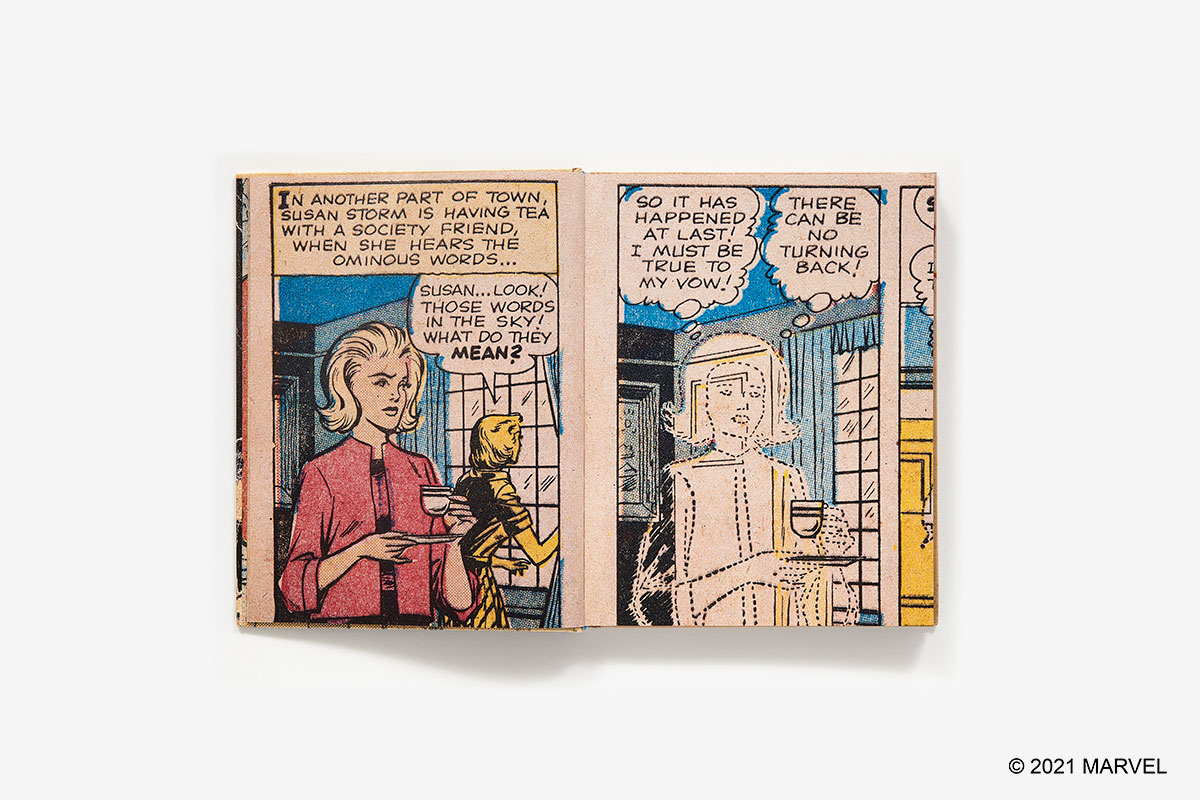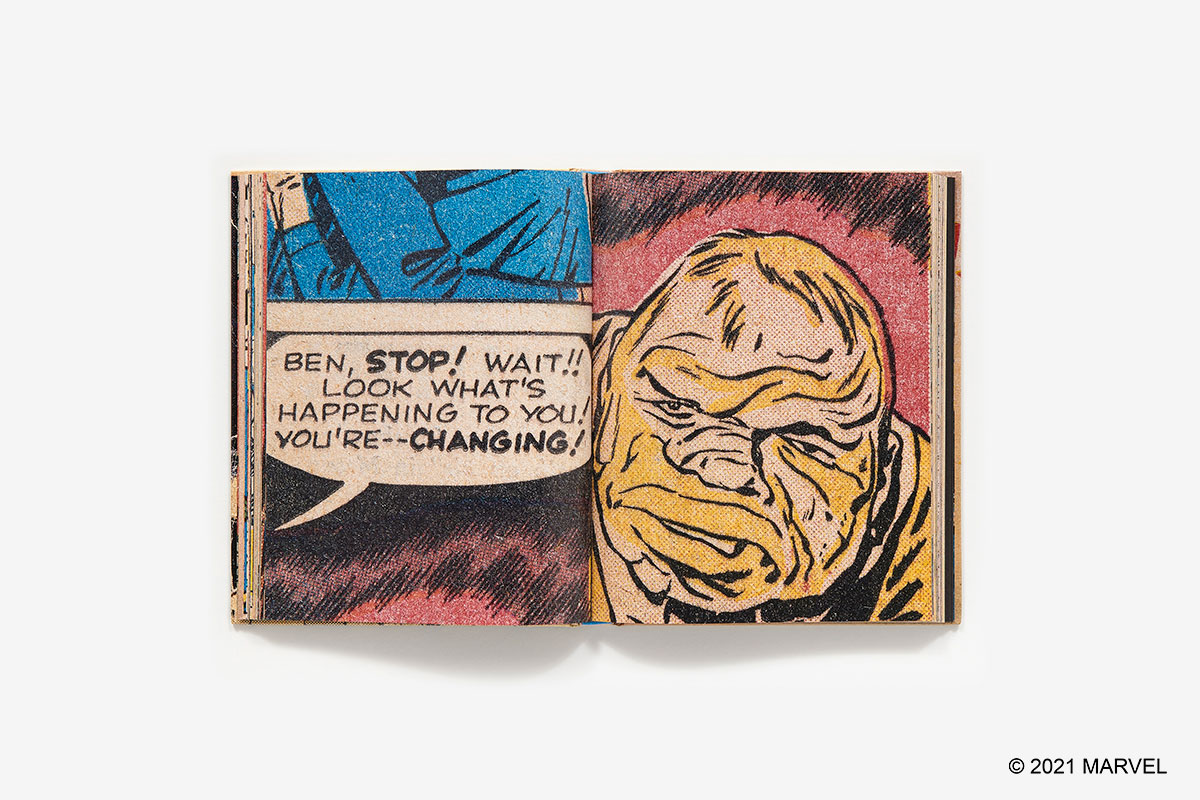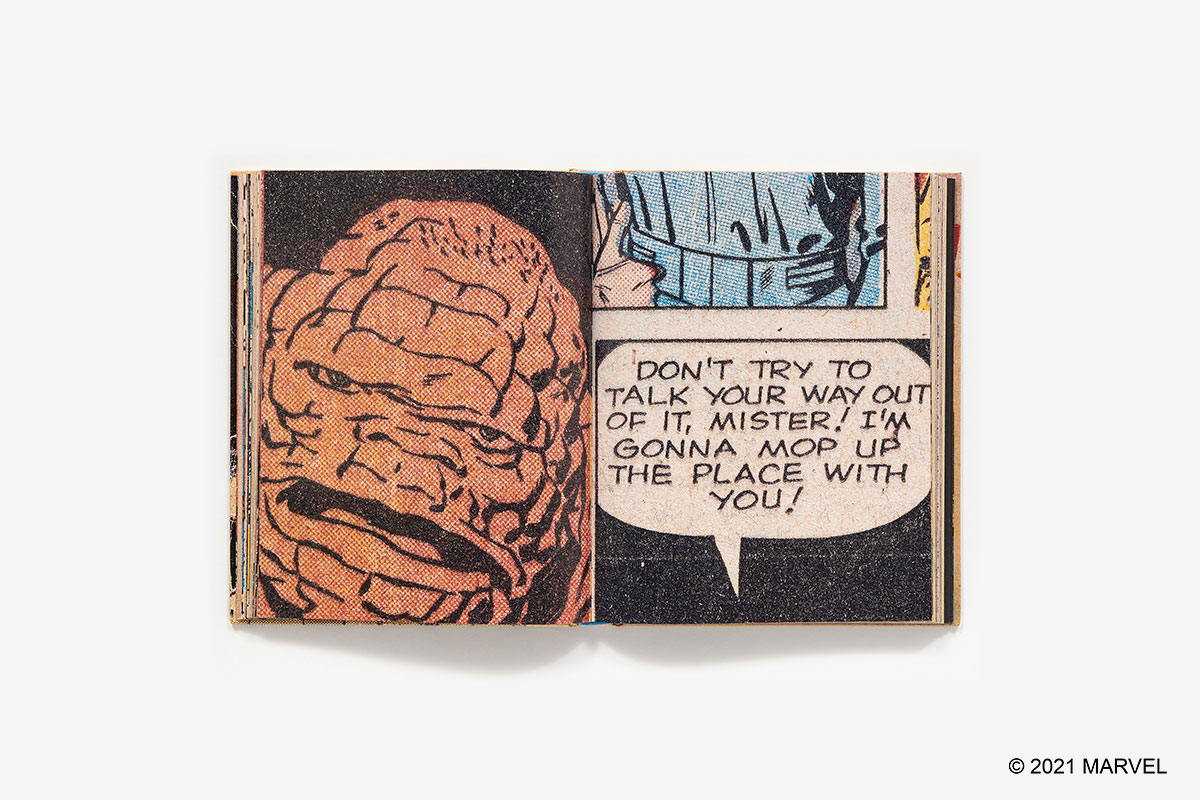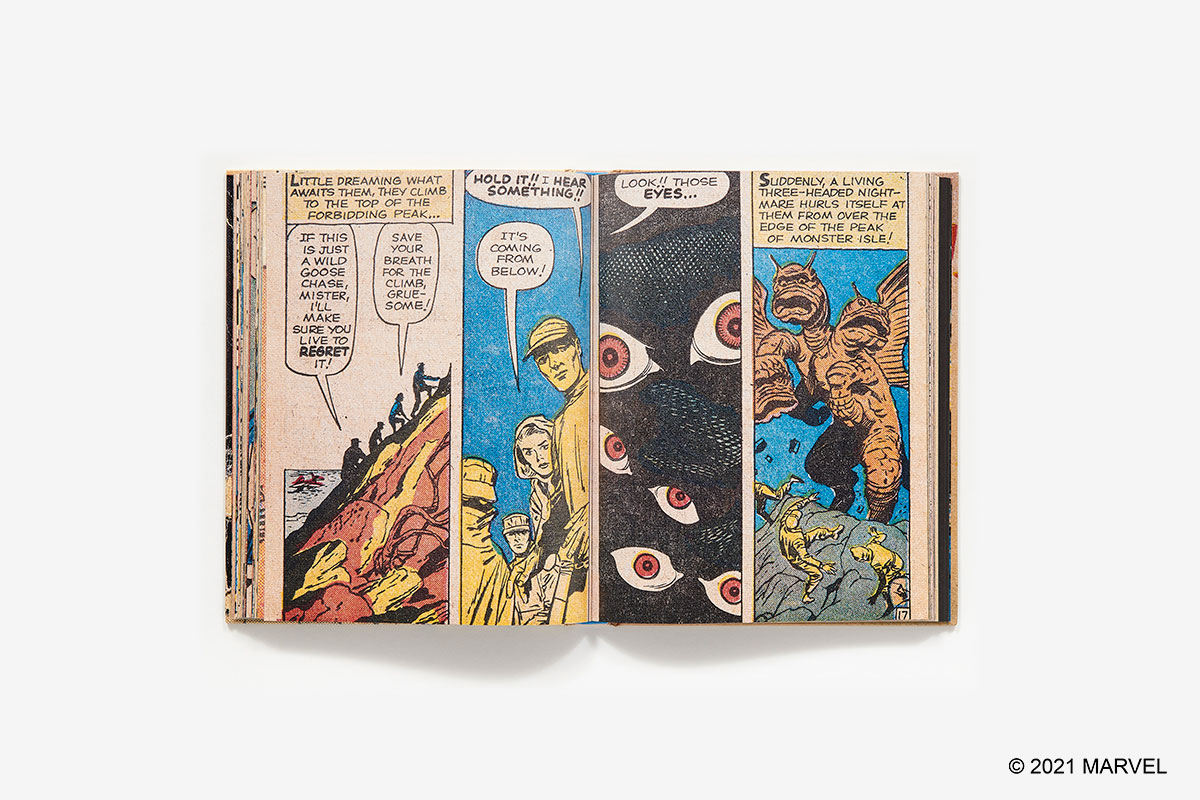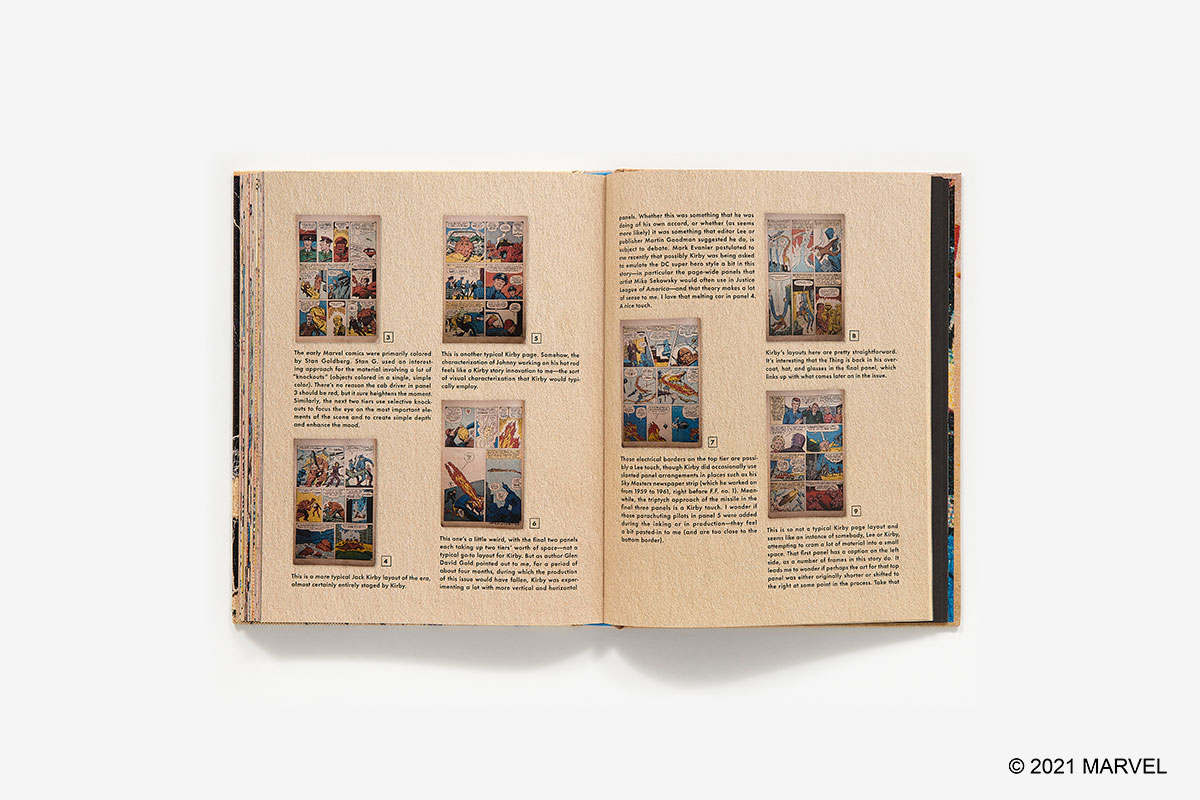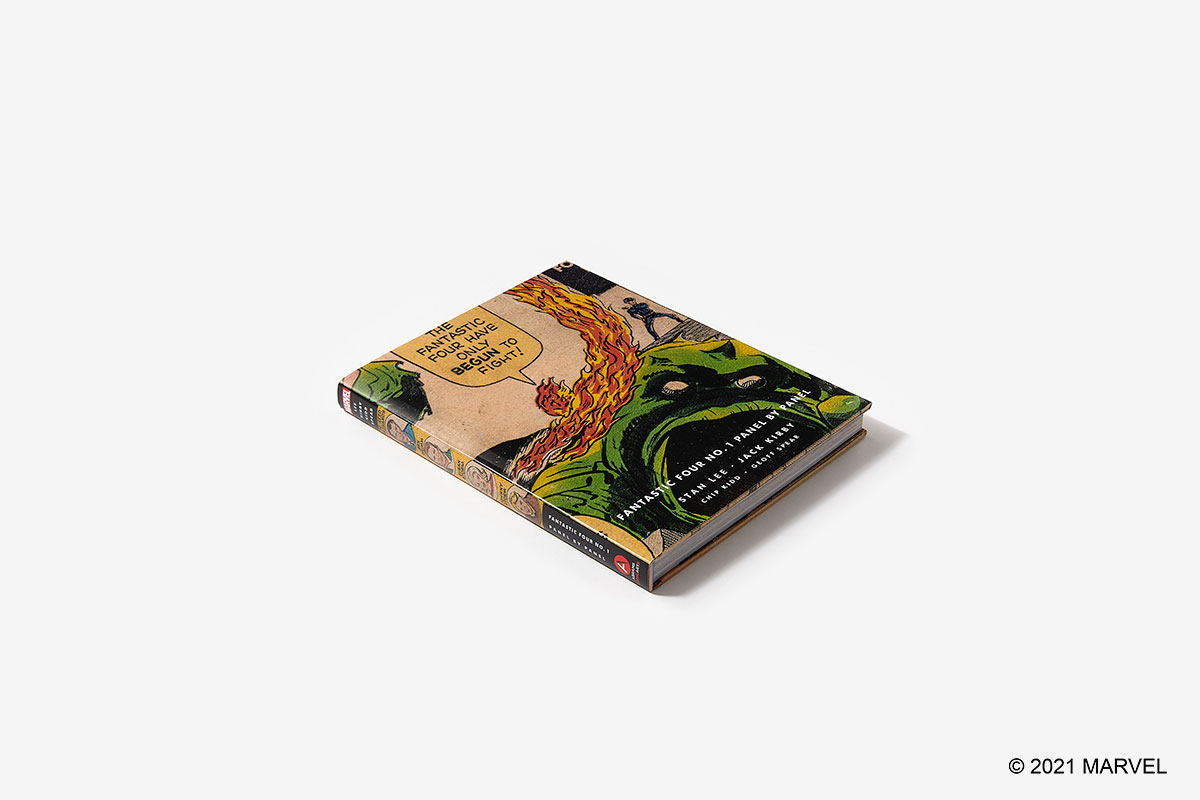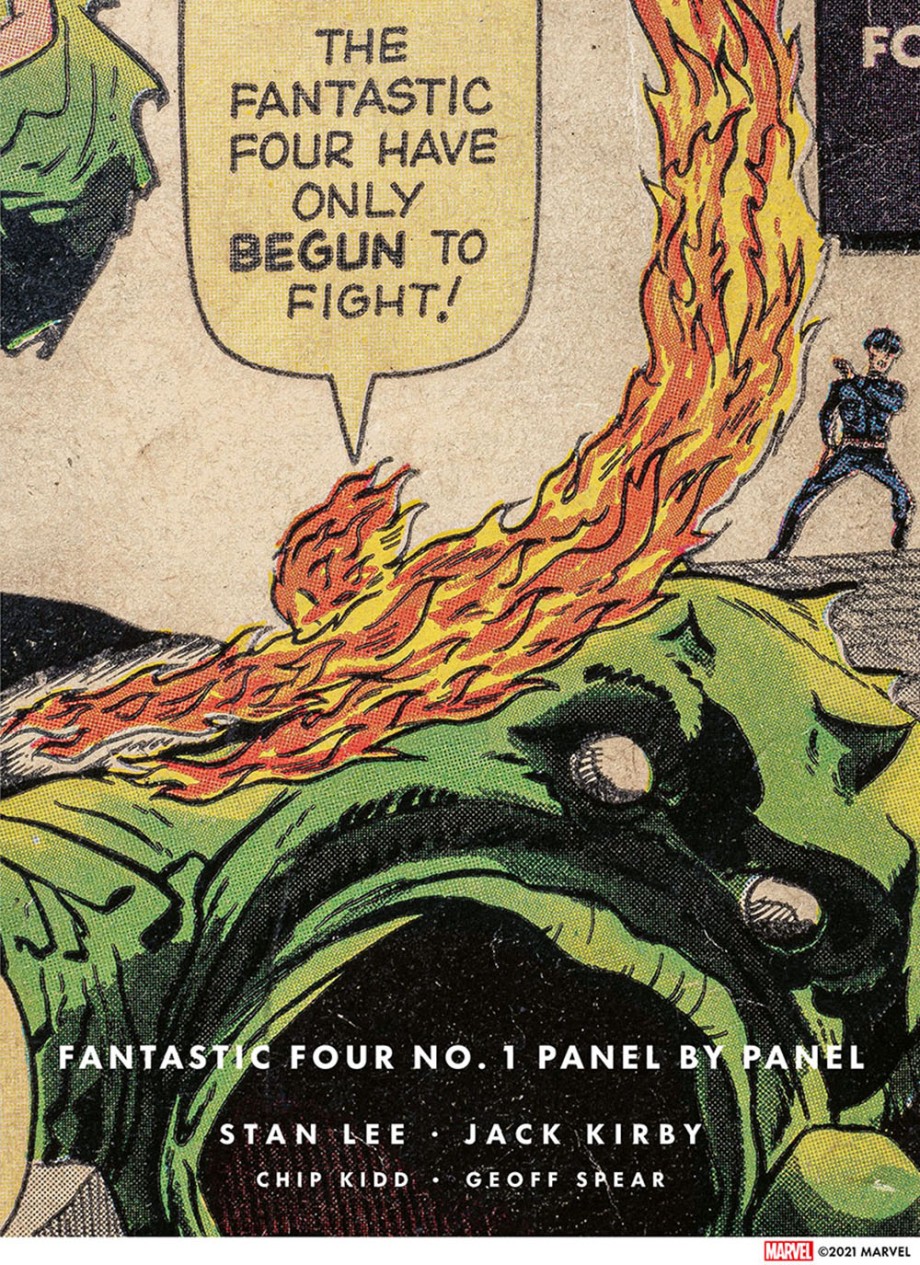 Fantastic Four No. 1: Panel by Panel
Hardcover
Price: $40.00
Also available from:
Publication Date: November 2, 2021
Imprint: Abrams ComicArts
Trim Size: 8 1⁄2 x 11
ISBN: 9781419756153
Page Count: 260
Illustrations: Full-color illustrations throughout
Rights: World English
Timed for the 60th anniversary, the iconic and influential first issue of the Fantastic Four by Stan Lee and Jack Kirby, deconstructed by award-winning designer Chip Kidd; with text by Marvel editor Tom Brevoort and historian Mark Evanier; and photographs by Geoff Spear
The first issue of Fantastic Four by legendary creators Stan Lee and Jack Kirby introduced fans to a now-iconic team of Super Heroes—Mister Fantastic, the Invisible Girl, the Human Torch, and the Thing—ushering in the modern Marvel Age of comics. Kirby's artistic contributions in this comic book revolutionized visual storytelling and brought a new reality to the way comics stories could be told, the ripple effects of which continue to influence comic book art to this day. Sixty years after its publication in November 1961, this reimagining by award-winning graphic designer Chip Kidd uses an original copy of the comic book (which initially sold for ten cents and now sells for astronomical prices in good condition) to present the classic story in a whole new way that is sure to engage both lifelong fans and the latest generation of Marvel enthusiasts. The book also includes text by Marvel editor Tom Brevoort and historian Mark Evanier (Kirby: King of Comics). Stunningly photographed by award-winning photographer Geoff Spear, Fantastic Four no. 1 is showcased as you've never seen it before—oversized and up-close—a panel-by-panel exploration of the entire issue that captures every single detail and nuance of Lee's story and Kirby's groundbreaking artwork, making it a must-have for every comic book collection.
About the authors
Stan Lee (1922–2018) was a writer, editor, comic book creator, and the former president and chairman of Marvel Comics. Jack Kirby (1917–1994) created or co-created some of comic books' most popular characters including Captain America, the X-Men, the Hulk, the Fantastic Four, the Mighty Thor, Darkseid, and the New Gods. More significantly, he created much of the visual language for fantasy and adventure comics. Chip Kidd is a graphic designer and writer, and editor at large for Pantheon. A three-time Eisner Award winner, he has written and designed more than a dozen books on comics. He lives in New York. Tom Brevoort is the executive editor and senior vice president of publishing at Marvel Comics, most notably on the New Avengers, Civil War, and Fantastic Four. As of 2020, Brevoort has become Marvel's longest-serving editor. He lives in New York. Mark Evanier is a comic book writer and historian and author of the award-winning monograph Kirby: King of Comics. He has three Emmy Award nominations and received the Lifetime Achievement Award for animation from the Writers Guild of America. He lives in Los Angeles. Geoff Spear is an award-winning photographer. His photographs have appeared on the cover and in the pages of Time, Newsweek, Fortune, Entertainment Weekly, GQ, the New York Times Magazine, and many others. He lives in New York.