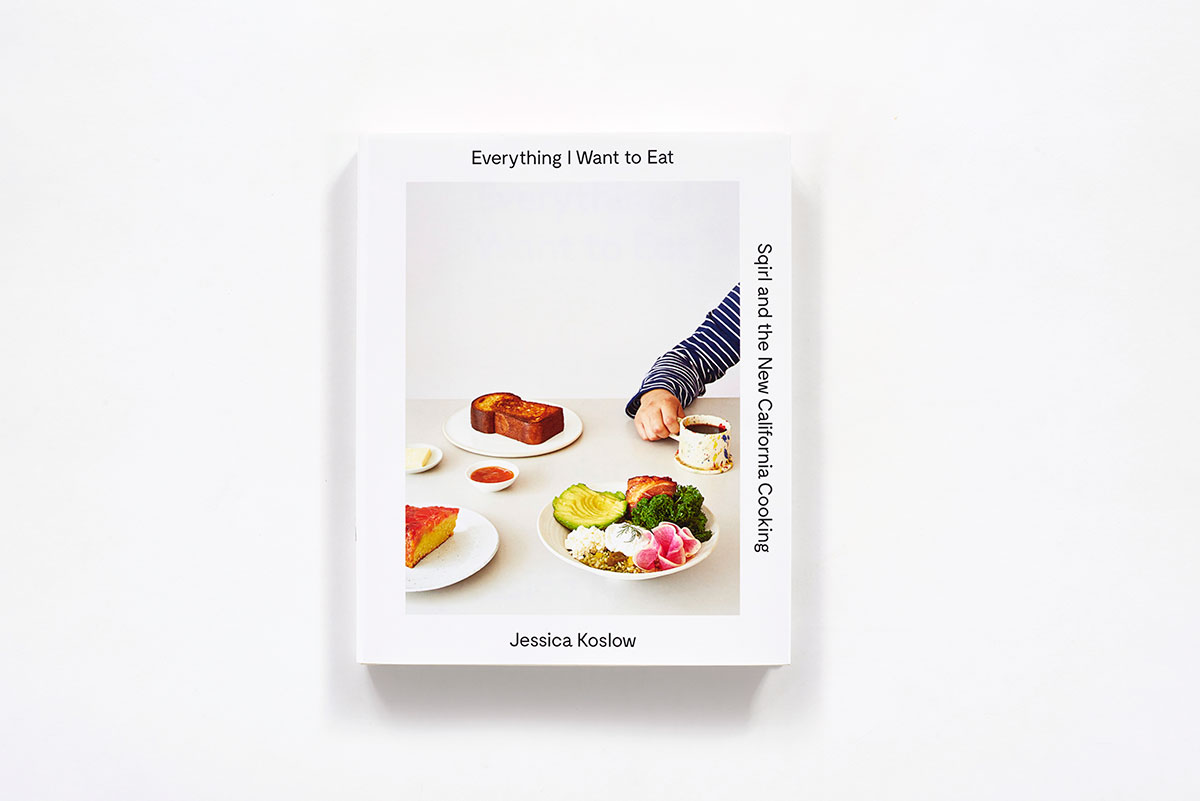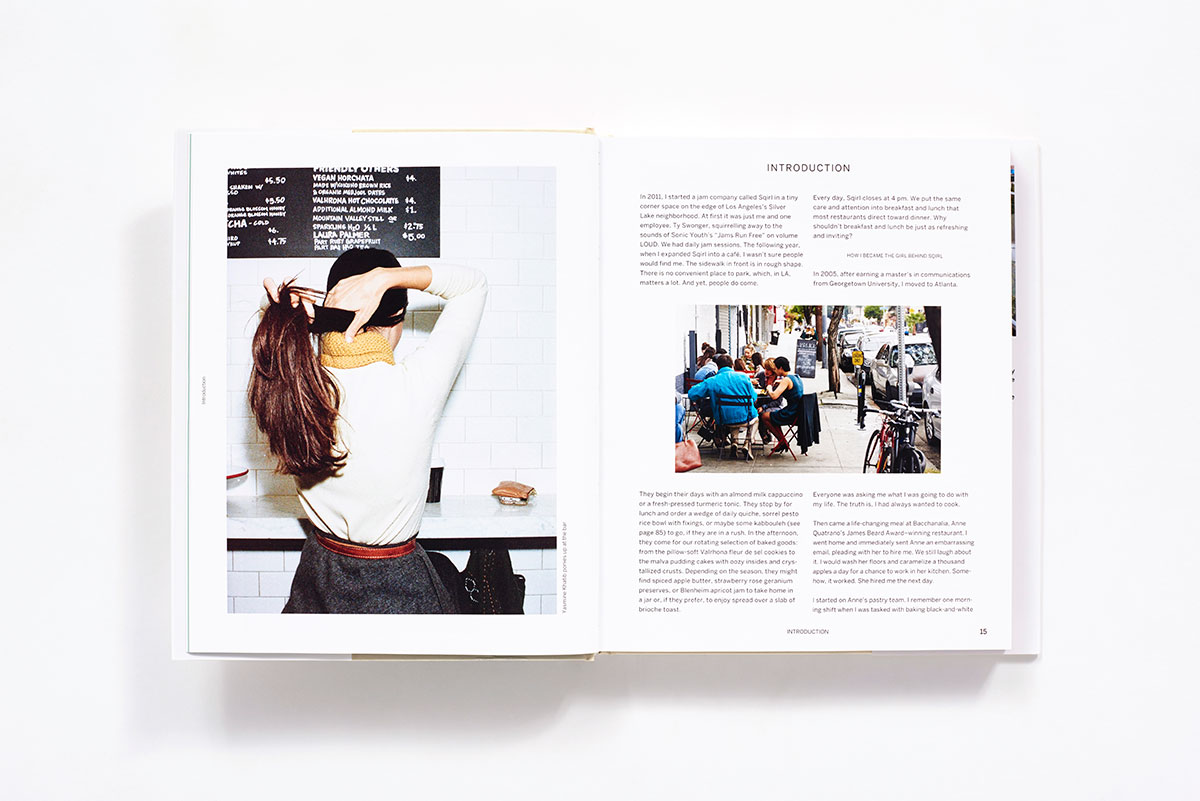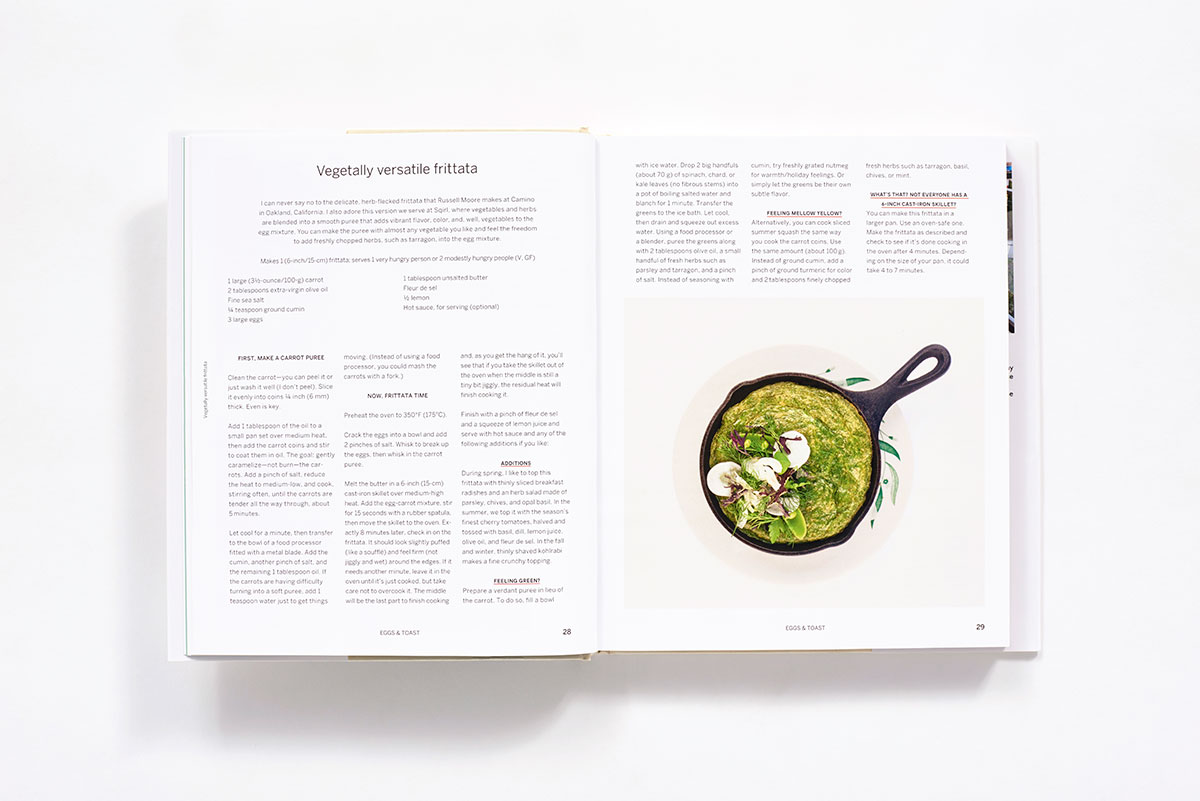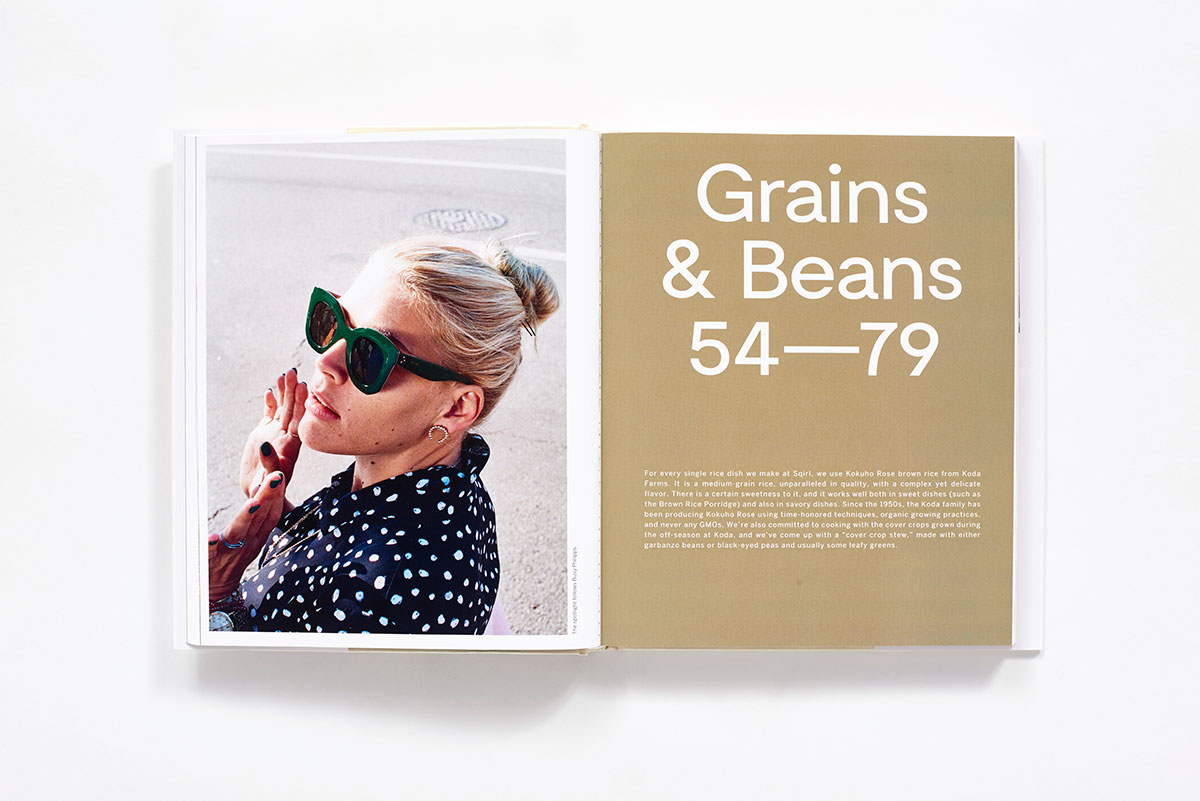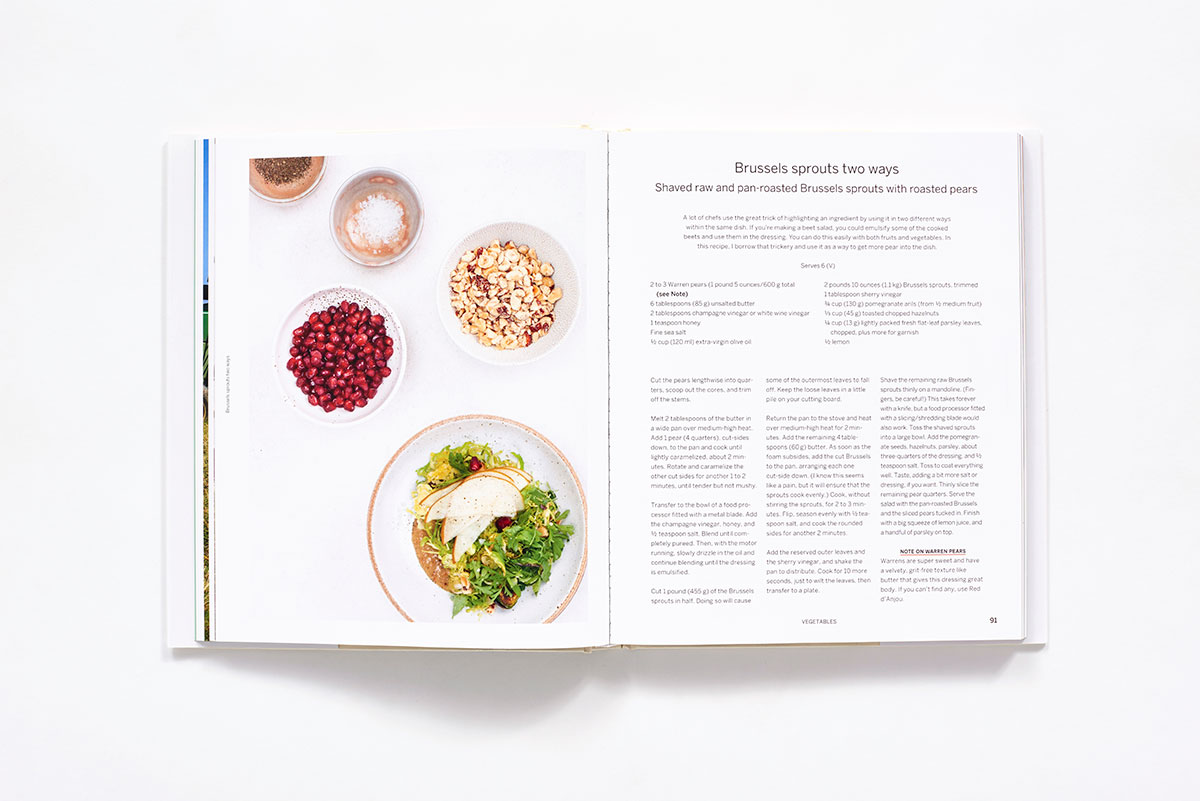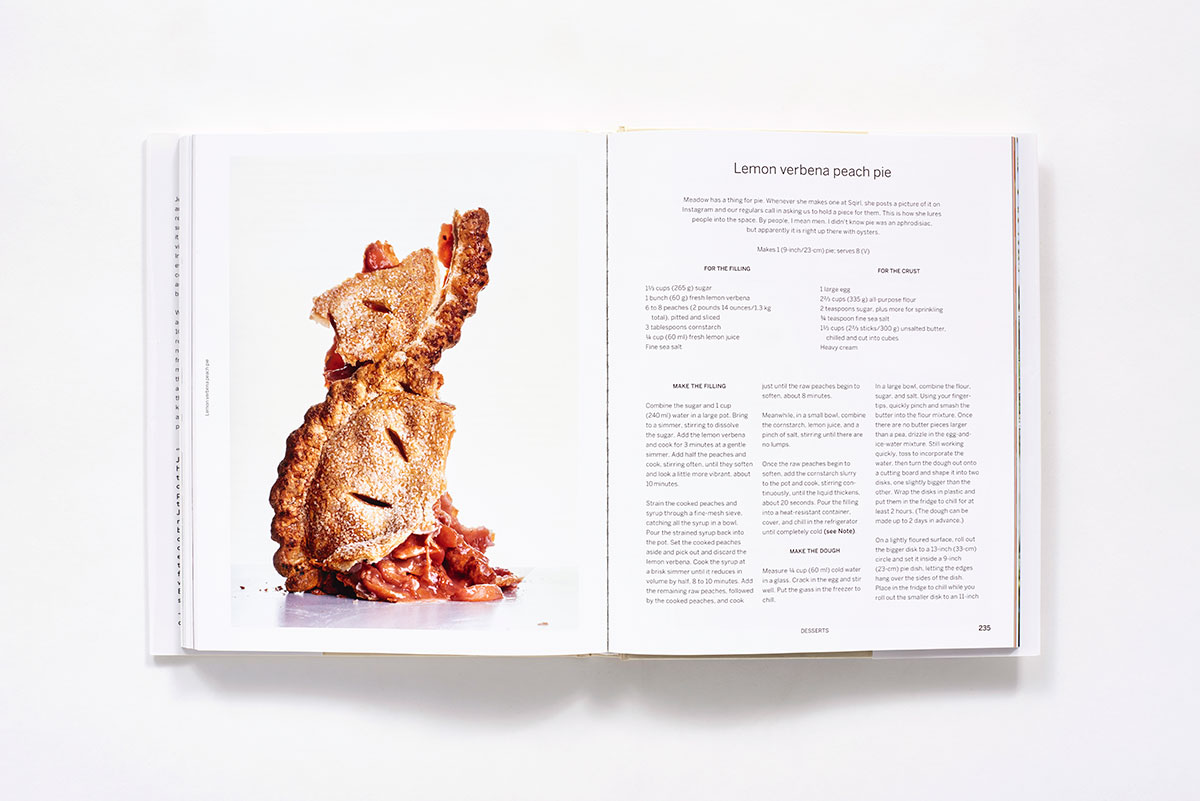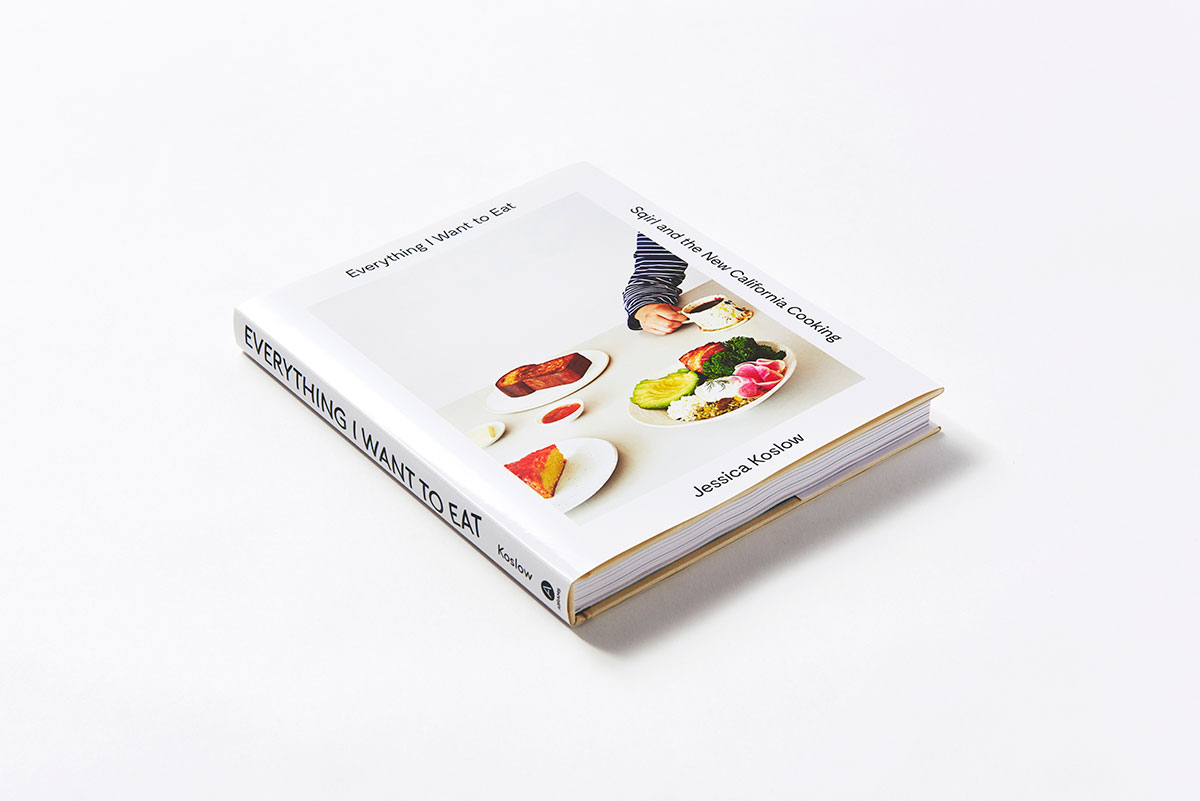 Everything I Want to Eat
Sqirl and the New California Cooking
Imprint: Abrams Books
Publication Date: October 4, 2016
Price: $40.00
Trim Size: 8 1⁄2 x 10 1⁄2
ISBN: 978-1-4197-2231-8
EAN: 9781419722318
Page Count: 280
Illustrations: 100 color photographs
Format: Hardcover
Rights: World/All
Additional formats:
**Selected as Eater's 2016 Cookbook of the Year**
**iBooks Best of 2016 Selection**
The debut cookbook from Jessica Koslow, award-winning chef of LA's popular restaurant Sqirl, featuring more than 100 fresh, market-driven, healthy, and flavorful recipes.
Jessica Koslow and her restaurant, Sqirl, are at the forefront of the California cooking renaissance, which is all about food that surprises us and engages all of our senses—it looks good, tastes vibrant, and feels fortifying yet refreshing. In Everything I Want to Eat, Koslow shares 100 of her favorite recipes for health-conscious but delicious dishes, all of which always use real foods—no fake meat or fake sugar here—that also happen to be suitable for vegetarians, vegans, or whomever you're sharing your meal with.
The book is organized into seven chapters, each featuring a collection of recipes centered on a key ingredient or theme. Expect to find recipes for dishes Sqirl has become known for, as well as brand-new seasonal flavor combinations, including:

Raspberry and cardamom jam
Sorrel-pesto rice bowl
Burnt brioche toast with house ricotta and seasonal jam
Lamb merguez, cranberry beans, roasted tomato, and yogurt cheese
Valrhona chocolate fleur de sel cookies
Almond hazelnut milk
Koslow lives in LA, where everyone is known to be obsessively health-conscious and where dietary restrictions are the norm. People come into Sqirl and order dishes with all sorts of substitutions and modifications—hold the feta, please, add extra kale. They are looking to make their own healthy adventures. Others may tack breakfast sausage, cured bacon, or Olli's prosciutto on to their order. So Koslow has had to constantly think about ways to modify dishes for certain diets, which in a way has made her a better, more adaptable cook.
Throughout this book, Koslow provides notes and thought bubbles that show how just about any dish can be modified for specific tastes and dietary needs, whether it needs to be gluten-free or vegan.
Everything I Want to Eat captures the excitement of the food at Sqirl—think of a classic grilled cheese turned playful with the addition of tomato coriander jam—while also offering accessible recipes, like blood orange upside-down cake, that can be easily made in the home kitchen. Moreover, it's an entirely new kind of cookbook and approach to how we are all starting to think about food, allowing readers to play with the recipes, combining and shaping them to be nothing short of everything you want to eat.

Praise
"Jessica Koslow's cooking is always in tune with the seasons and I admire her approach to food that is pure and beautiful. Everything I Want to Eat is a delightful cookbook that truly lives up to its title!"

— Alice Waters
"I would say that Koslow and I are culinary soul mates, but given the popularity of the place, it's clear that I'm not the only one. This is food whose time has come."

— Mark Bittman
"Koslow's dishes managed to galvanize the very narrow crossover of food writers and L.A. salad obsessives. Turns out that in her hands, breakfast and lunch are what people want to eat all day long."

— Bon Appétit
About the author
Jessica Koslow is the chef and owner of Sqirl. Since it opened, the restaurant has been featured in Bon Appétit, received a glowing four-star review from LA Weekly, garnered praise in the Los Angeles Times, and has been covered by Bloomberg Business. Jessica's creative cooking was featured in a New York Times article written by Melissa Clark, and she has also been covered by Mark Bittman. Her recipes have been published in Food & Wine magazine, and she is a contributor to the Wall Street Journal's "Slow Food Fast" column. Sqirl has been listed among Los Angeles Magazine's "75 Best Restaurants in LA" and Jonathon Gold's "101 Best Restaurants." Jessica spoke at CreativeMornings and appeared in the Culinary Beats series for Citibank as well as in an episode of Unique Sweets on the Cooking Channel. She was selected as one of 10 chefs in the country to appear and cook at the 2014 Eater Awards, and subsequently won the 2014 Eater Award for Best Chef in Los Angeles. Jessica was one of 100 chefs in the United States to be nominated for Food & Wine's People's Best New Chef for 2014 and has recently been named a Rising Star by the magazine's Star Chefs.