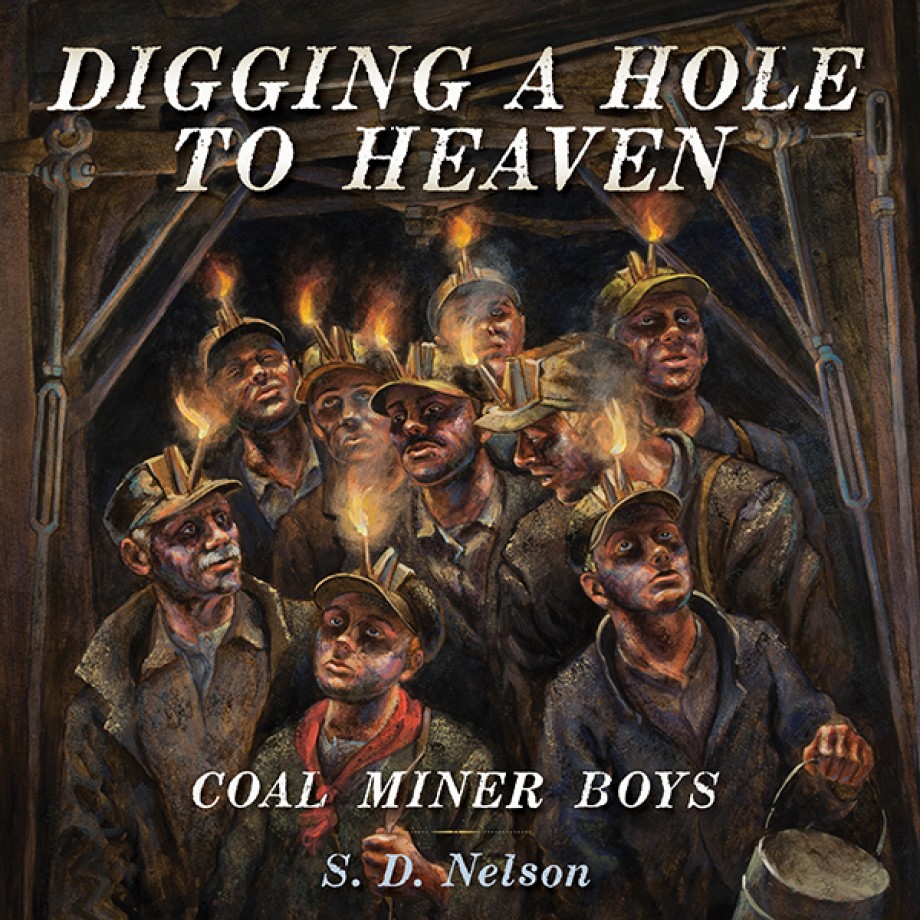 Digging a Hole to Heaven
Coal Miner Boys
Imprint: Abrams Books for Young Readers
Publication Date: September 2, 2014
Price: $17.96
Trim Size: 10 x 10
ISBN: 978-1-61312-680-6
EAN: 9781613126806
Page Count: 64
Illustrations: 40 4-color illustrations
Format: Ebook
Rights: World/All
Additional formats:
At 12 years old, Conall has already worked in the coal mines of West Virginia for two years. He spends his days deep underground with his faithful mule, Angel, carting loads of coal back and forth between the coal seams and the main shaft, where elevators take the coal up to the surface. One day a tunnel collapses, and his brother is trapped with others on the wrong side! How can Conall and Angel help to save them?
Mixing archival images with his original artwork, in this historical fiction picture book acclaimed author and illustrator S. D. Nelson gives voice to the poverty, grueling labor, and dangerous conditions experienced by child laborers across our nation in the past, echoing conditions today, especially for migrant fieldworkers.
Praise for Digging a Hole to Heaven
"Nelson's acrylic-paint illustrations are gritty and realistic; more evocative still are the historical photographs that appear on nearly every page. A useful and thorough piece of work combining fiction and nonfiction, with an extensive author's note detailing the history of coal mining."
--Kirkus Reviews
Praise
"The narrative comes alive with colorful descriptions, such as stout timbers that groan and a "massive mountain...forever leaning in upon itself." Beautiful textured paintings rendered in the style of 19th-century Plains Indian drawings, with acrylic on wood panels, accompany the narrative."

— Toby Rajput, National Louis University, Skokie, IL, School Library Journal
STARRED REVIEW
"The vivid narrative is valuable in helping readers understand not just the facts but also the experiences of miners in late-nineteenth- and early-twentieth-century America."

— Carolyn Phelan, Booklist
"The illustrations...are alive, historically accurate, expressive, and realistically rendered."

— Marion Mueller, Library Media Consultant, Rawhide Starr Academy, New London, Wisconsin, Library Media Connection
About the author
S. D. Nelson is a member of the Standing Rock Sioux Tribe in the Dakotas. He is the award-winning author and illustrator of numerous children's books. He lives in Flagstaff, Arizona.