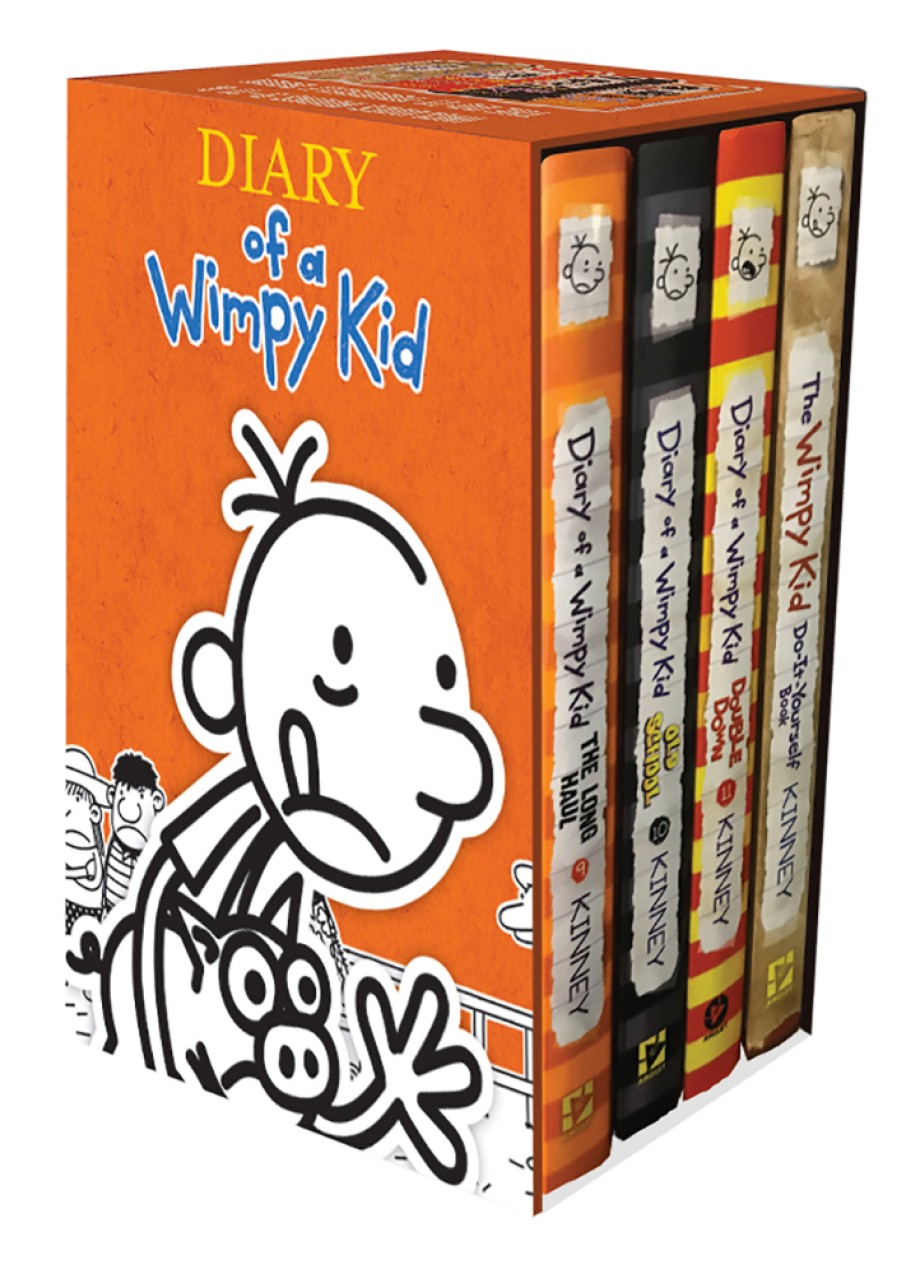 Diary of a Wimpy Kid Box of Books (9–11 plus DIY)
Boxed Set
Price: $56.00
Out of stock
Available from:
Publication Date: October 10, 2017
Imprint: Amulet Books
ISBN: 9781419729591
Books nine through eleven in Jeff Kinney's bestselling Diary of a Wimpy Kid series (The Long Haul, Old School, and Double Down), along with The Wimpy Kid Do-It-Yourself Book, are now available together in a specially designed collectible boxed set.
Also Available: The Wimpy Kid 2019 Wall Calendar (ISBN: 978-1-4197-3007-8)

About the author
Jeff Kinney is a #1 New York Times bestselling author and six-time Nickelodeon Kids' Choice Award winner for Favorite Book. Jeff has been named one of Time magazine's 100 Most Influential People in the World. He is also the creator of Poptropica, which was named one of Time magazine's 50 Best Websites. He spent his childhood in the Washington, D.C., area and moved to New England in 1995. Jeff lives with his wife and two sons in Plainville, Massachusetts, where they own a bookstore, An Unlikely Story.