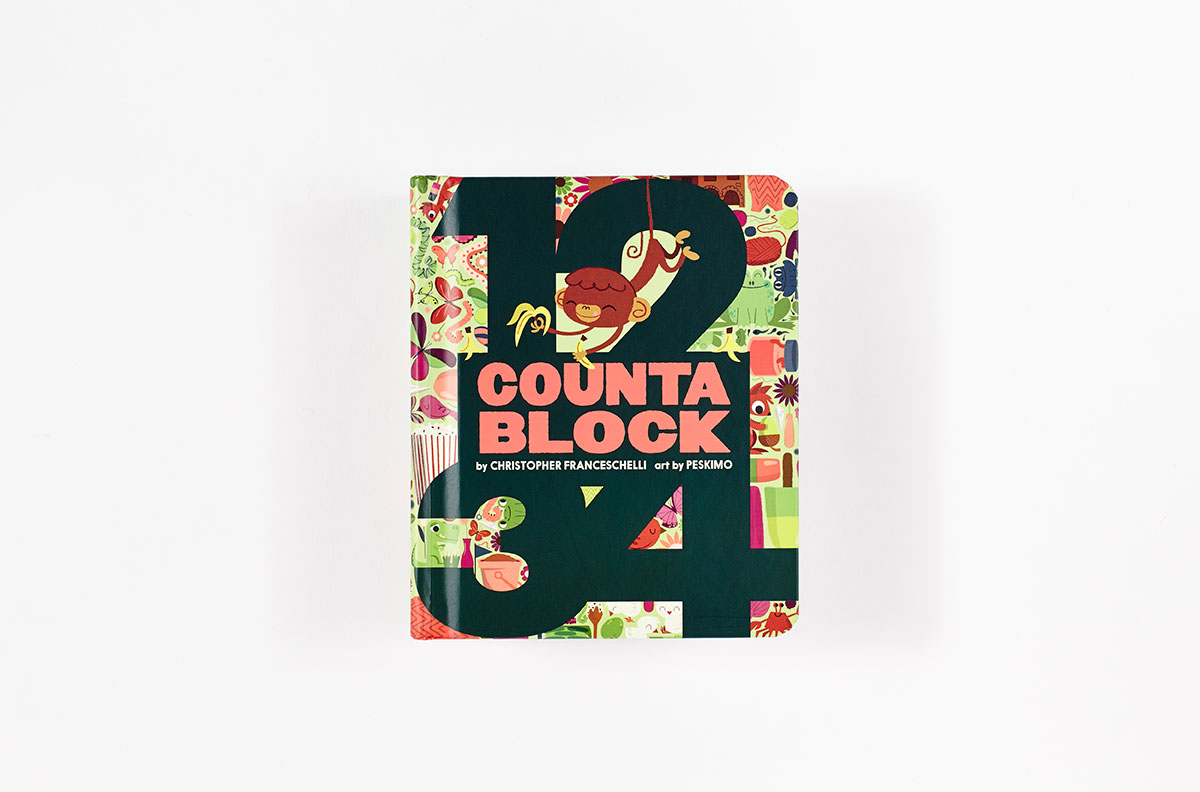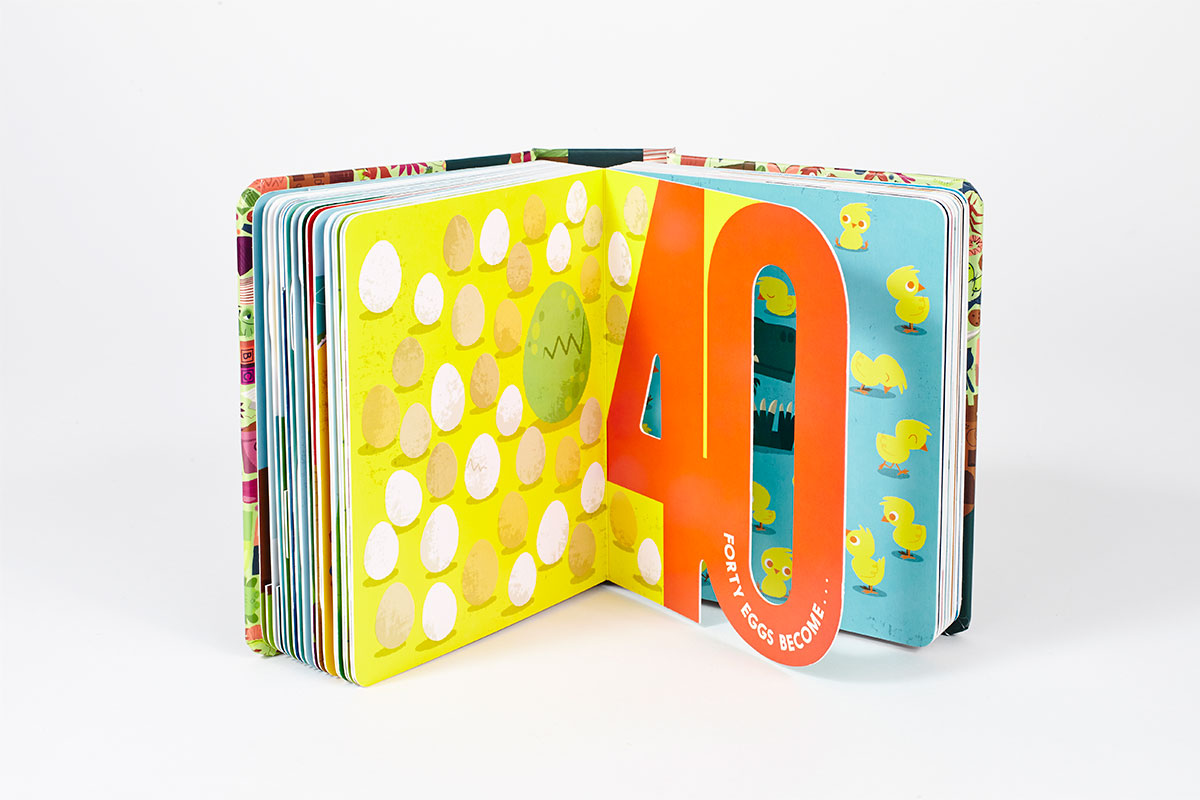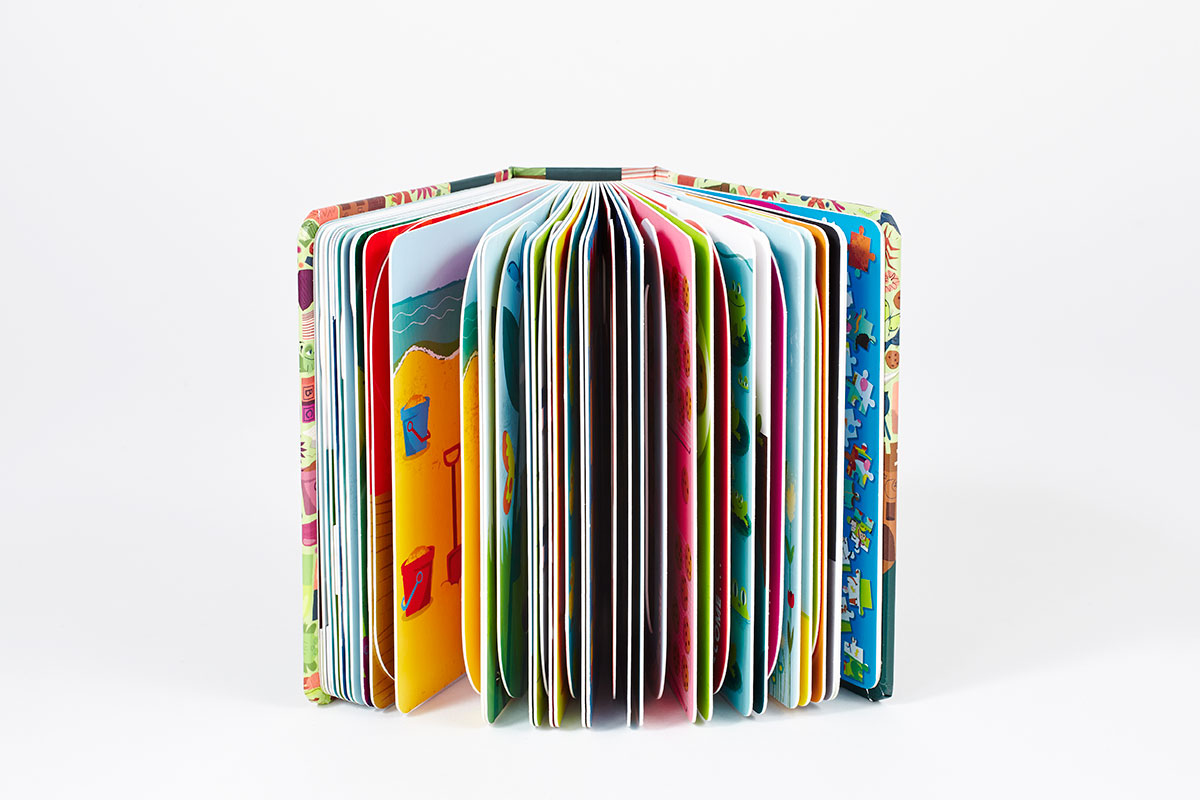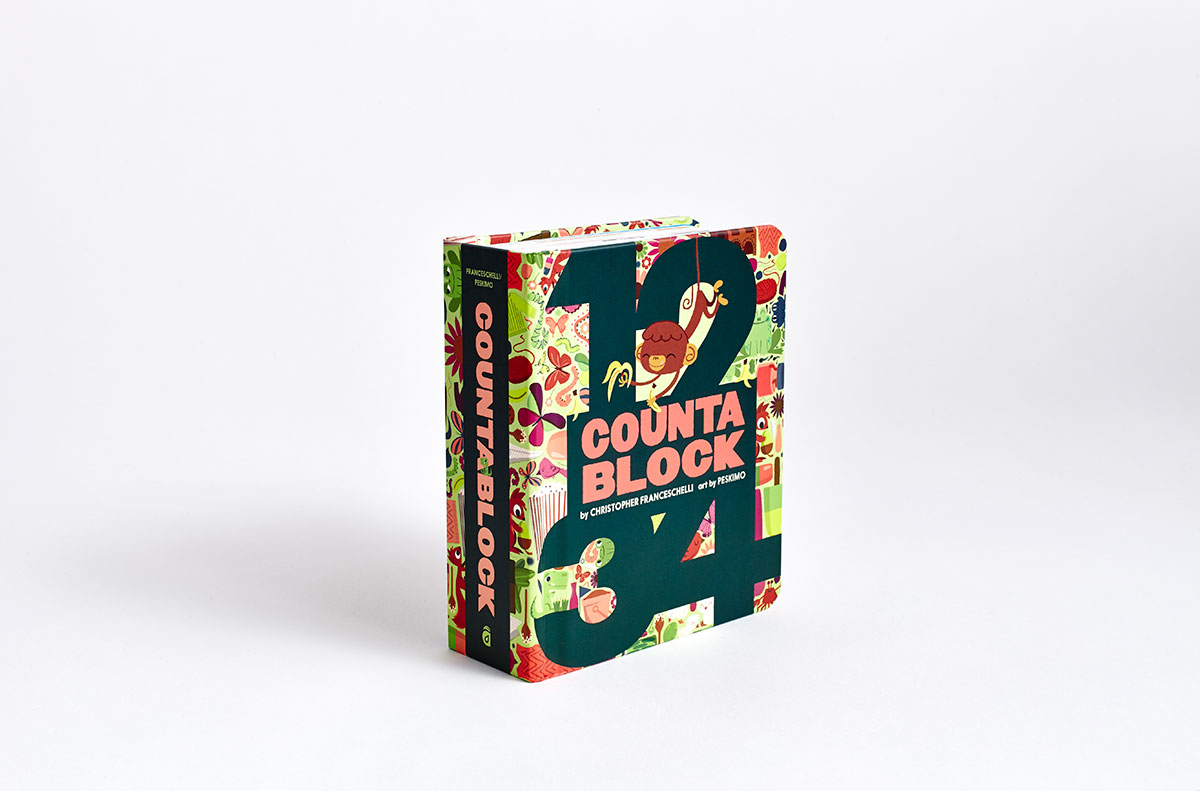 Countablock (An Abrams Block Book)
Imprint: Abrams Appleseed
Publication Date: August 5, 2014
Price: $16.95
Trim Size: 5 1⁄4 x 6 1⁄4
ISBN: 978-1-4197-1374-3
EAN: 9781419713743
Page Count: 94
Illustrations: Full-color illustrations
Format: Casebound Board Book
Rights: World English
Following on the heels of a successful abecedary, Countablock features thick pages cut into the shape of each numeral, creating a peek-through guessing game around the number form itself. One acorn becomes . . . one oak tree! From snowmen to puddles and eggs to chicks, quantities are illustrated twice: both before and after their "transformations." As children interact with the pages, they will familiarize themselves not only with the numbers 1–100 and associated quantities, but with each numeral's physicality—angles, holes, and curves, both front and back. Die-cut numerals include 1–10, and 20–100 by tens. Illustrated by hip British design team Peskimo, this fresh take on the 1-2-3s encourages readers to manipulate numbers in a whole new way.
Note: illustrations are in the style of vintage screen prints, with imperfect variations in color and texture.
Also available: A BOX OF BLOCKS, featuring Alphablock, Countablock, and Dinoblock.
Award:
NAPPA Silver Award Winner
Praise
"Stylish silkscreenlike illustrations and opportunities for both counting and guessing what happens next should keep copies of this chunky book well-loved."

— Publishers' Weekly
"A terrific companion to Alphablock that counts from one to 10, and up by 10s to 100, using cause and effect."
"More please!"


— Jennifer M. Brown, Shelf Awareness
"The clever, nostalgic art is reminiscent of Sara Gillingham's work in Stephen Krensky's I Know a Lot, and the title provides an unusual exploration of concepts appropriate for many age levels."

— Sarah Westeren, Richland Library, Columbia, SC, School Library Journal
About the authors
Christopher Franceschelli is a seasoned publisher, editor, and creator of children's books. He currently runs Chronicle's Handprint imprint and the SmartInk packaging company. A born and raised New Yorker, Franceschelli lives with his family in Brooklyn. Peskimo is a husband-and-wife illustration and design team. They live in Bristol, England.