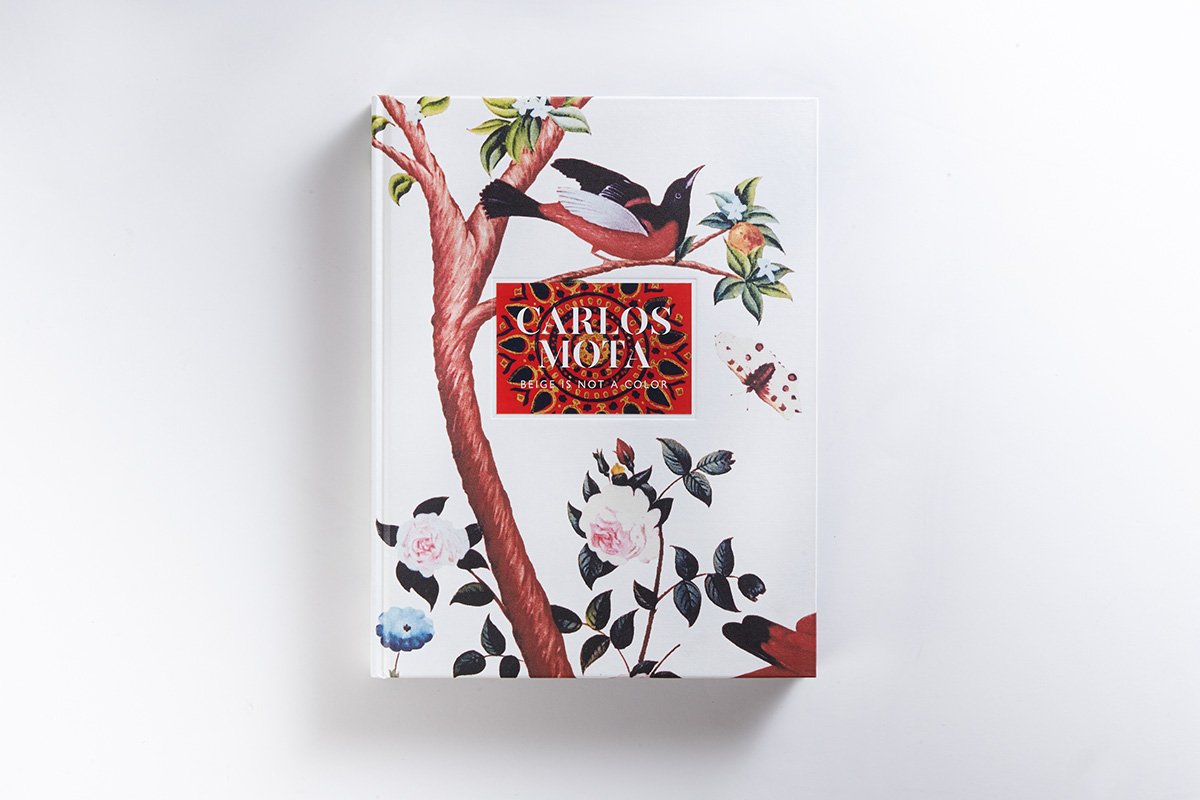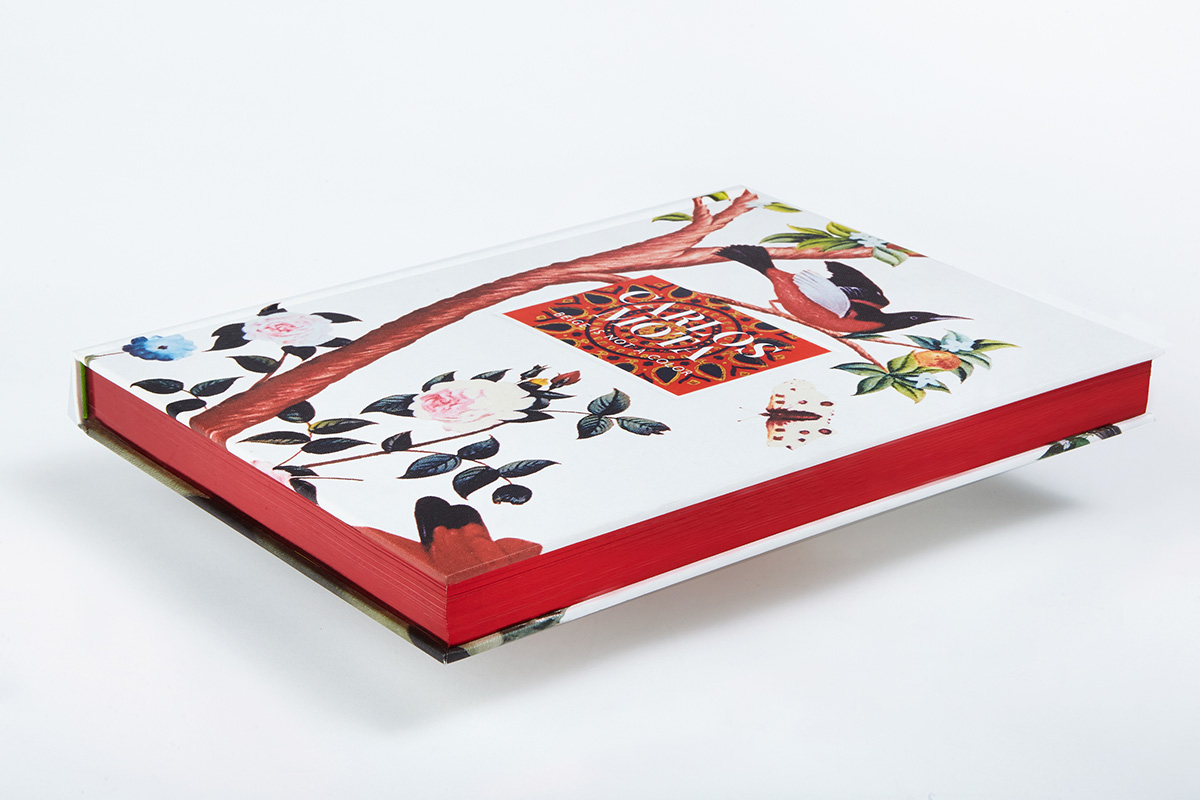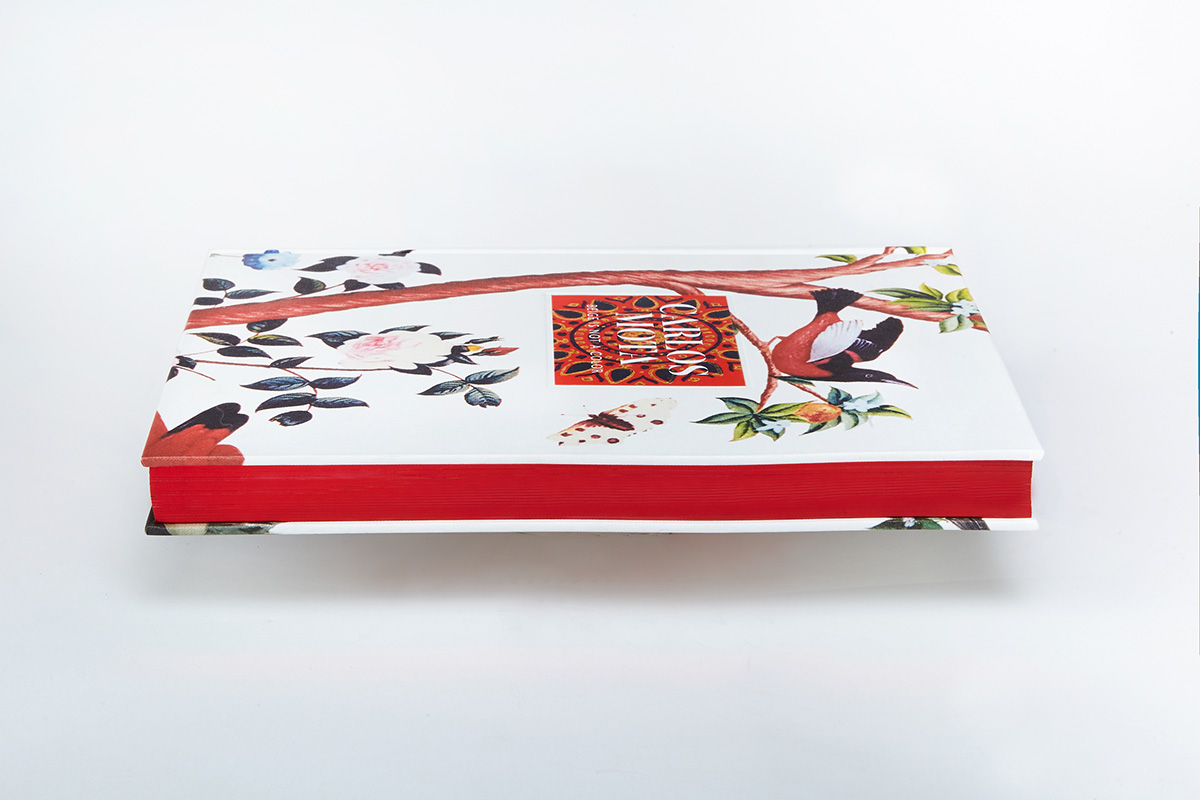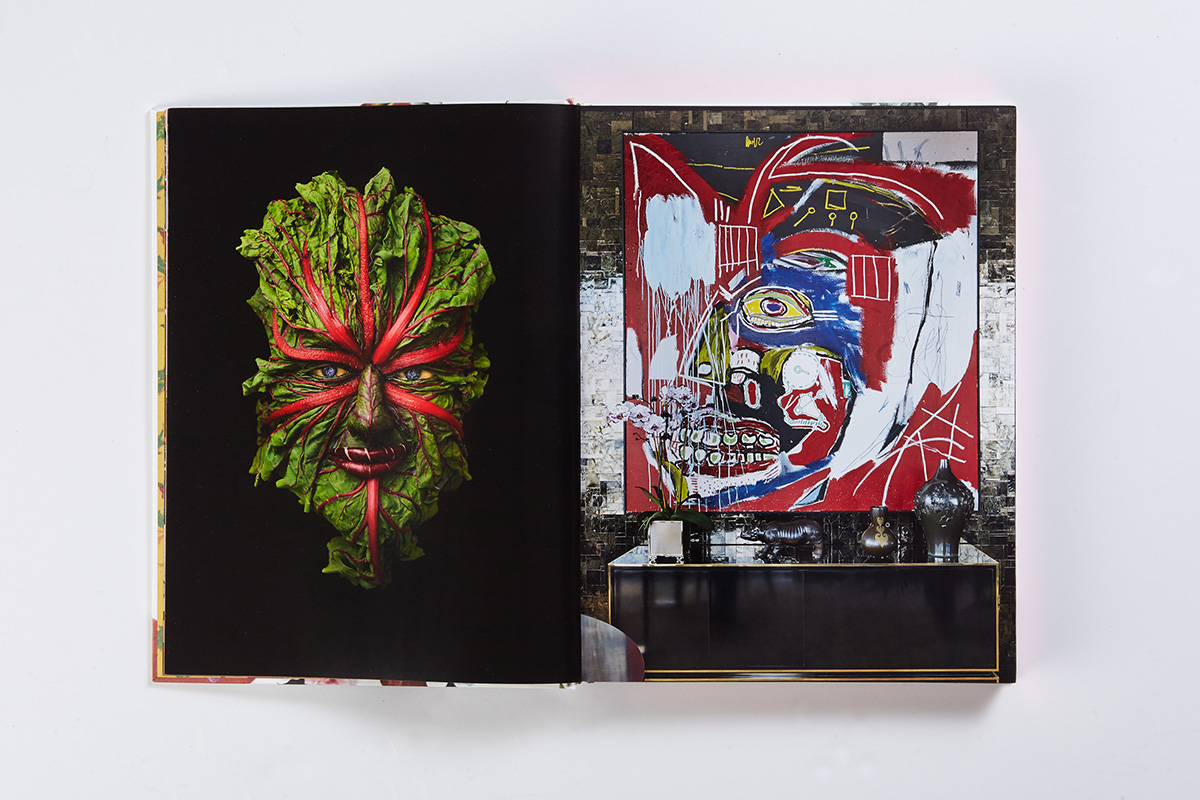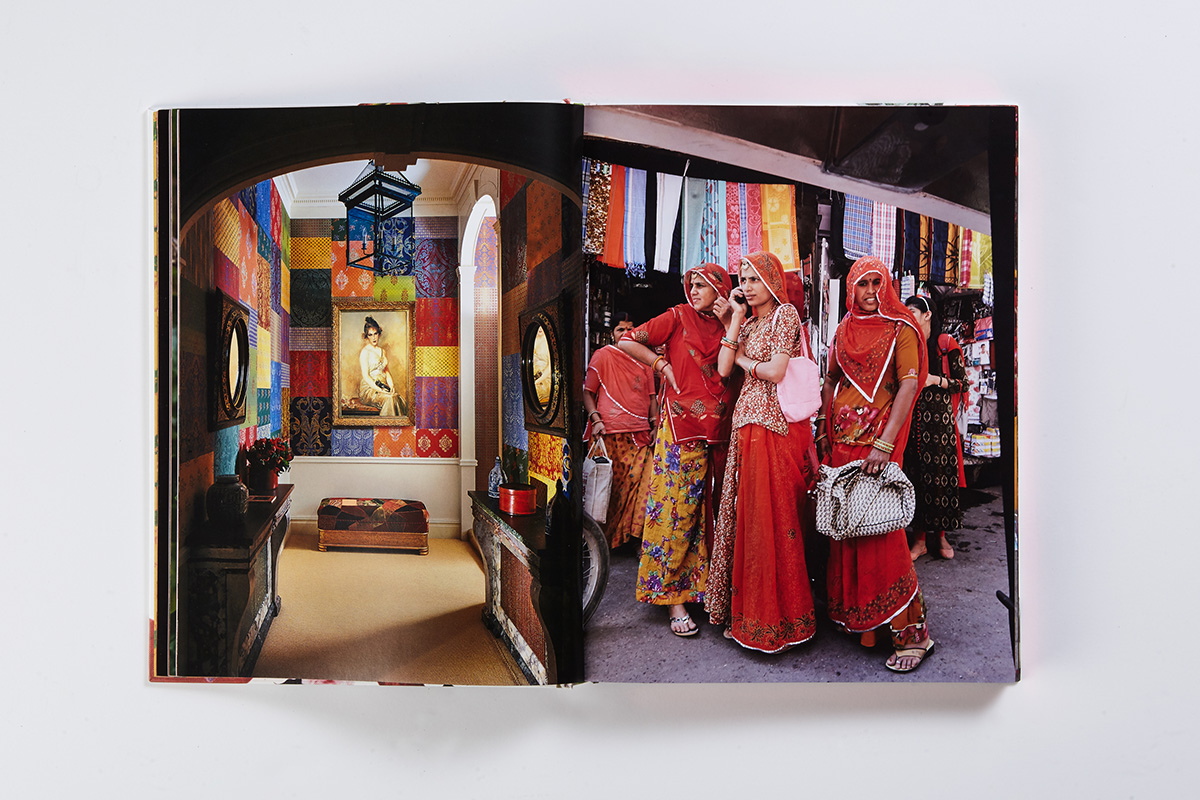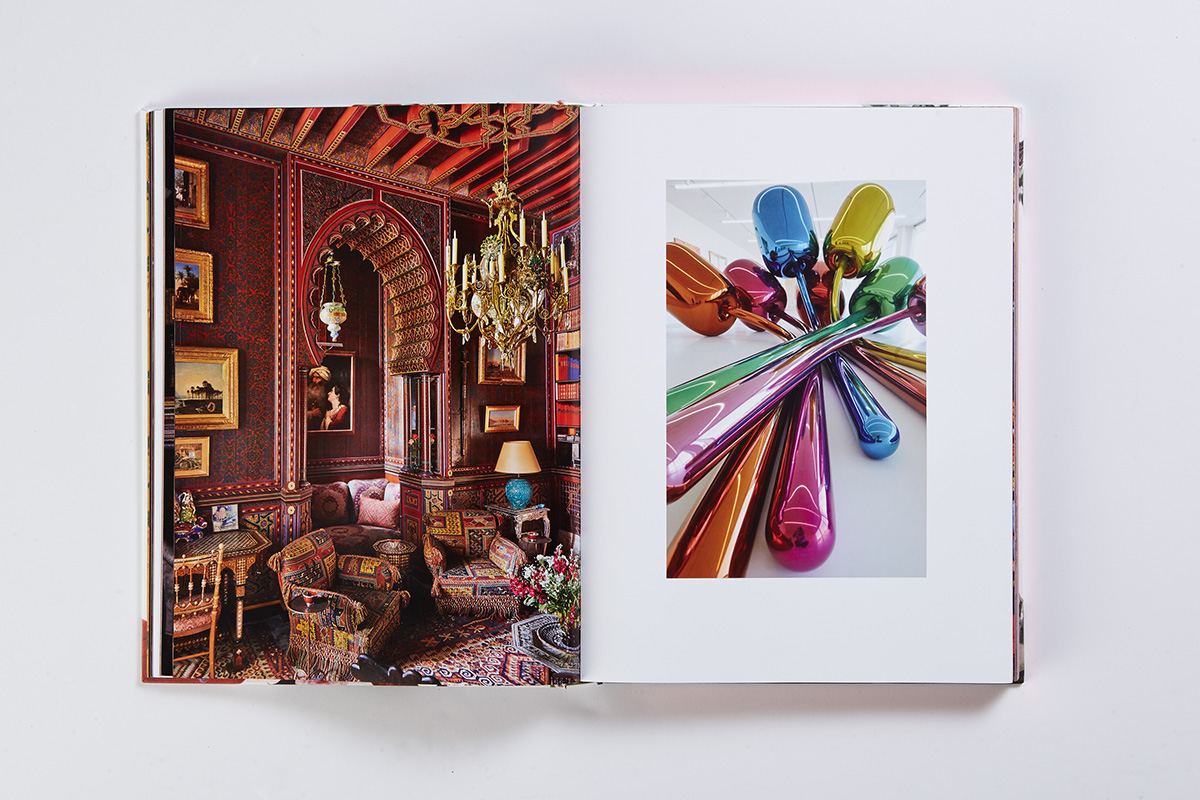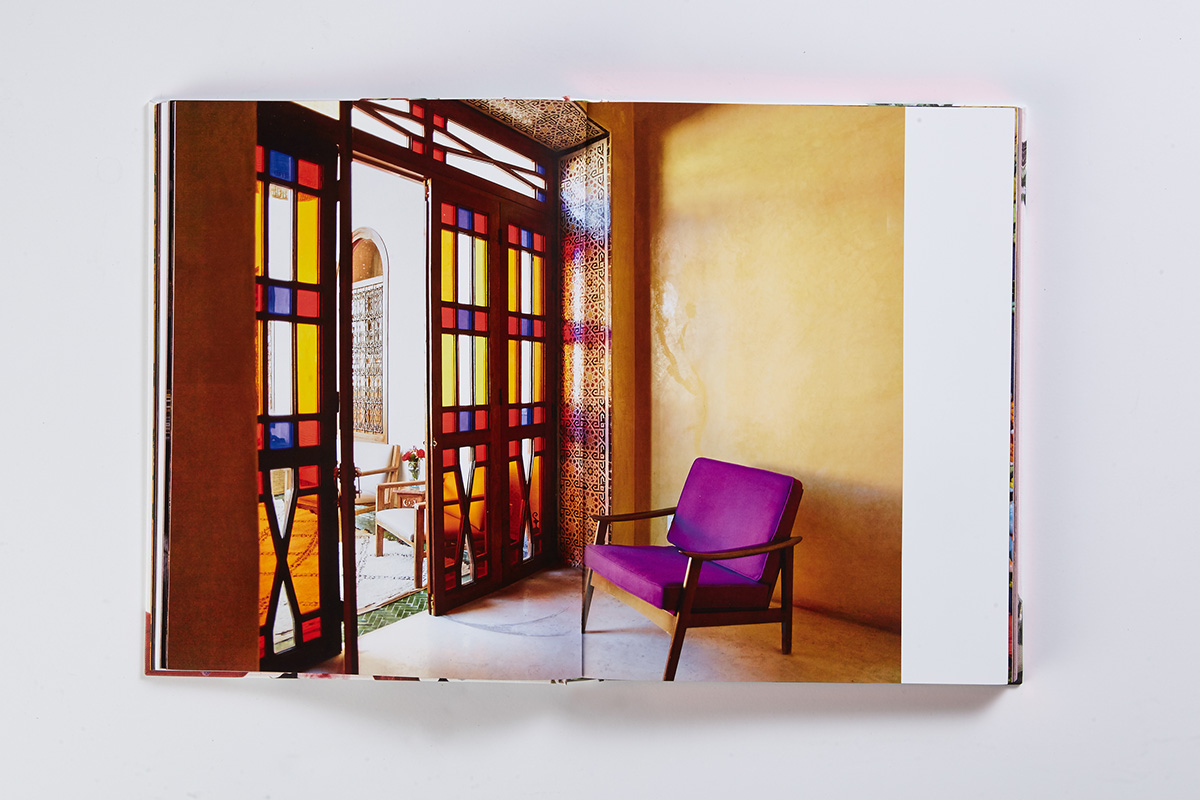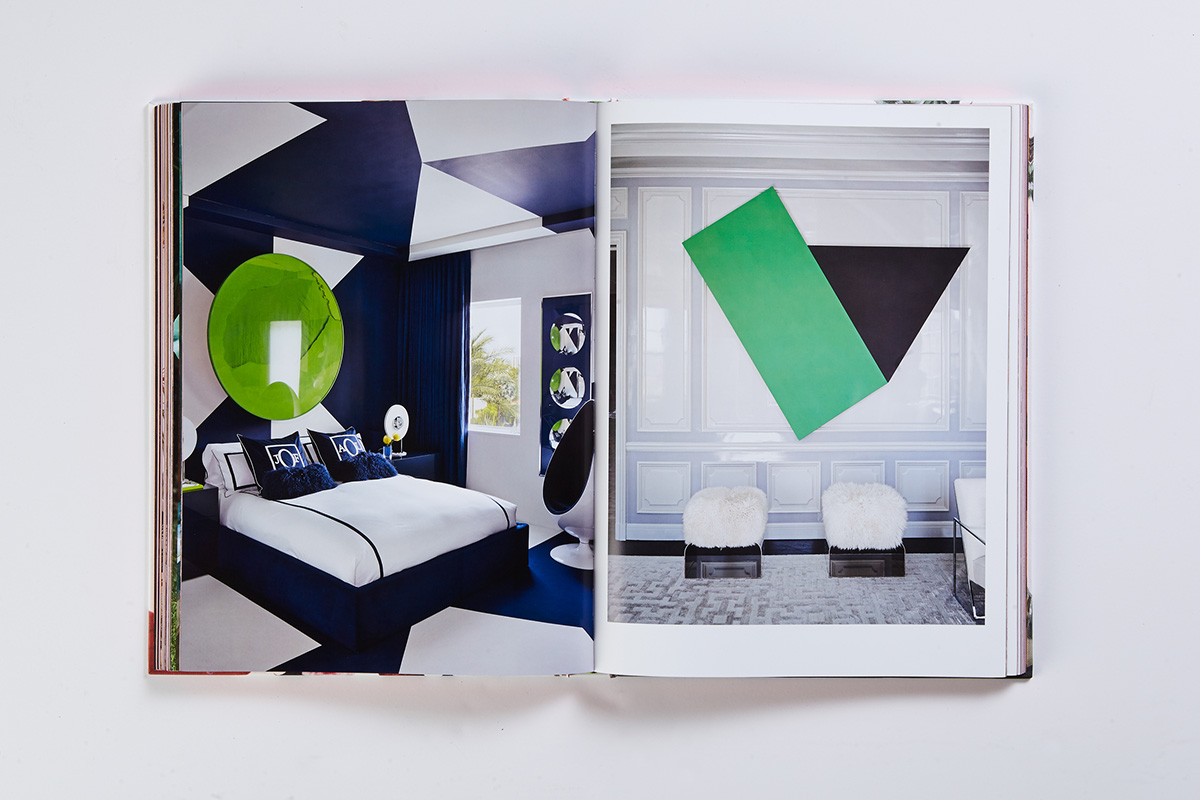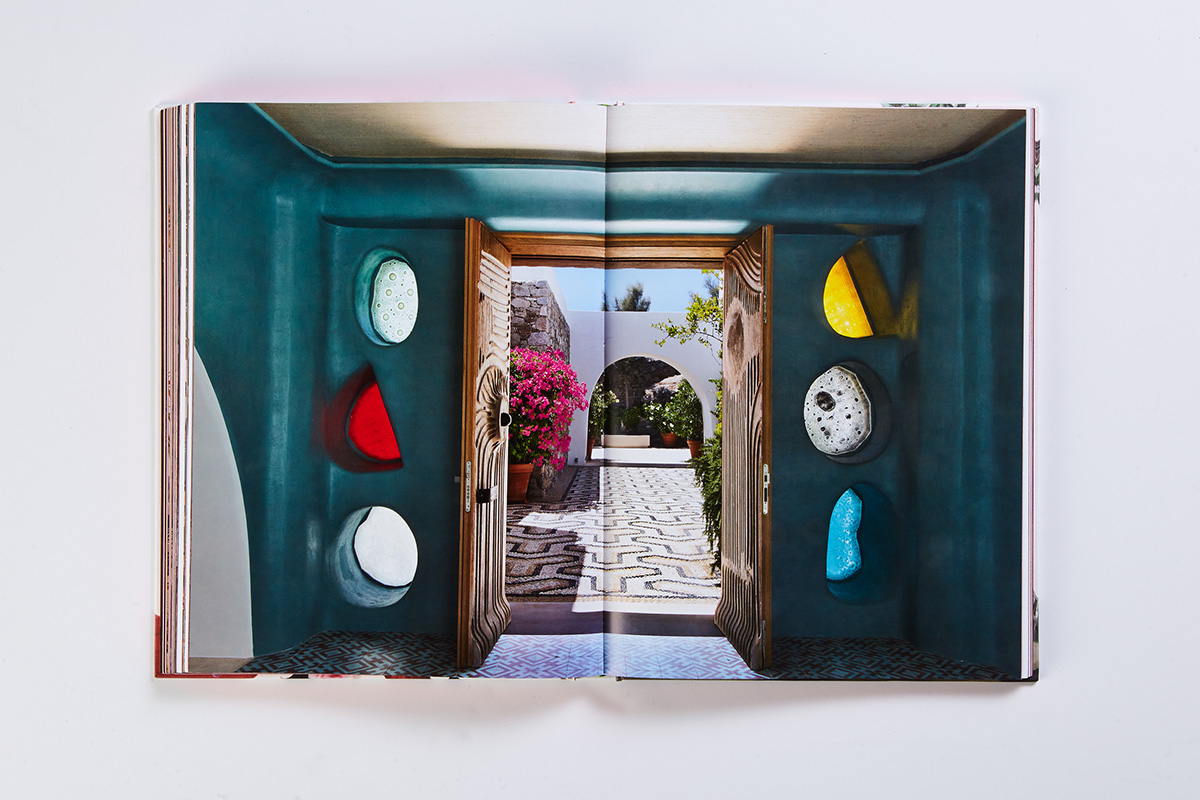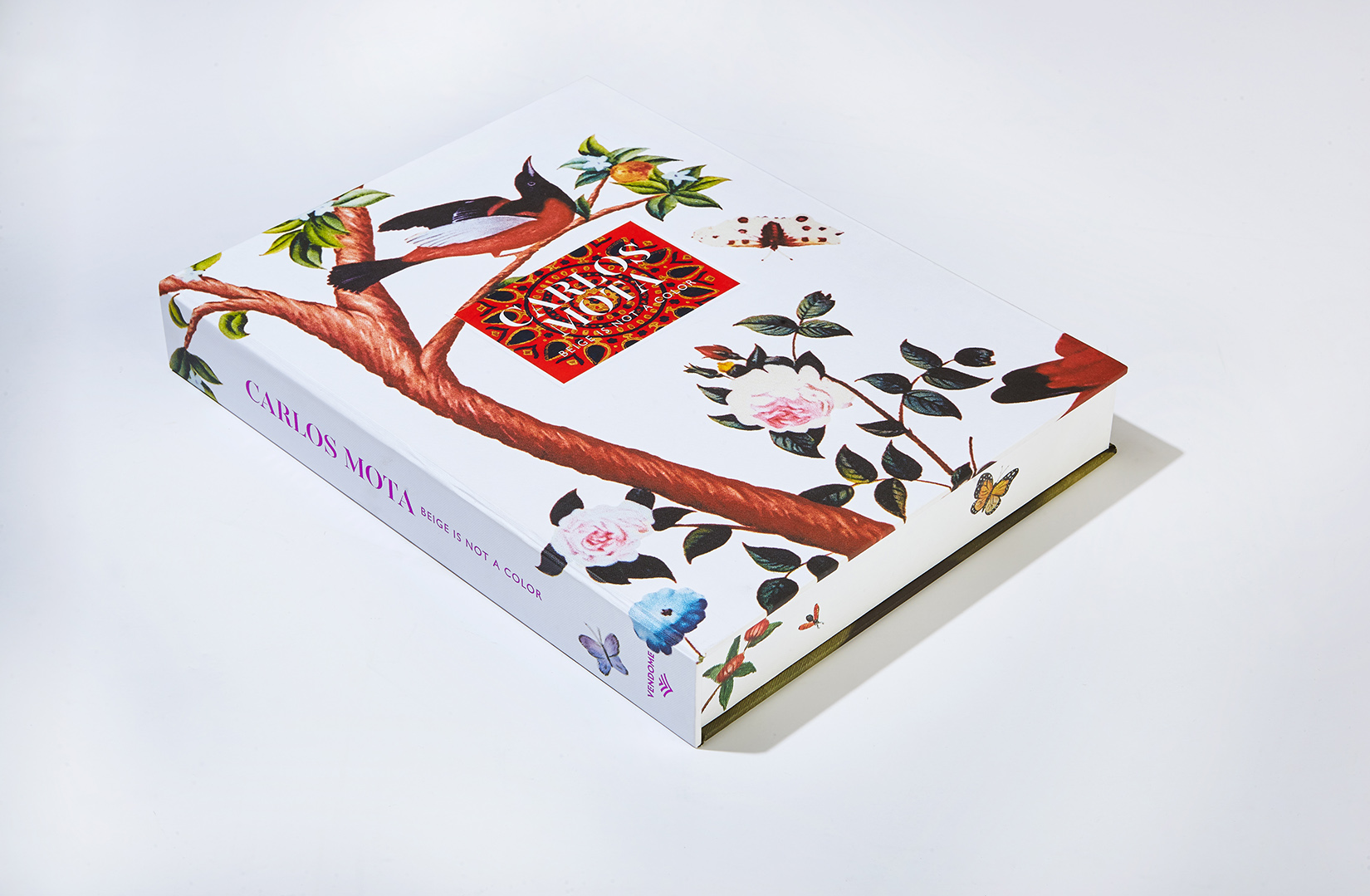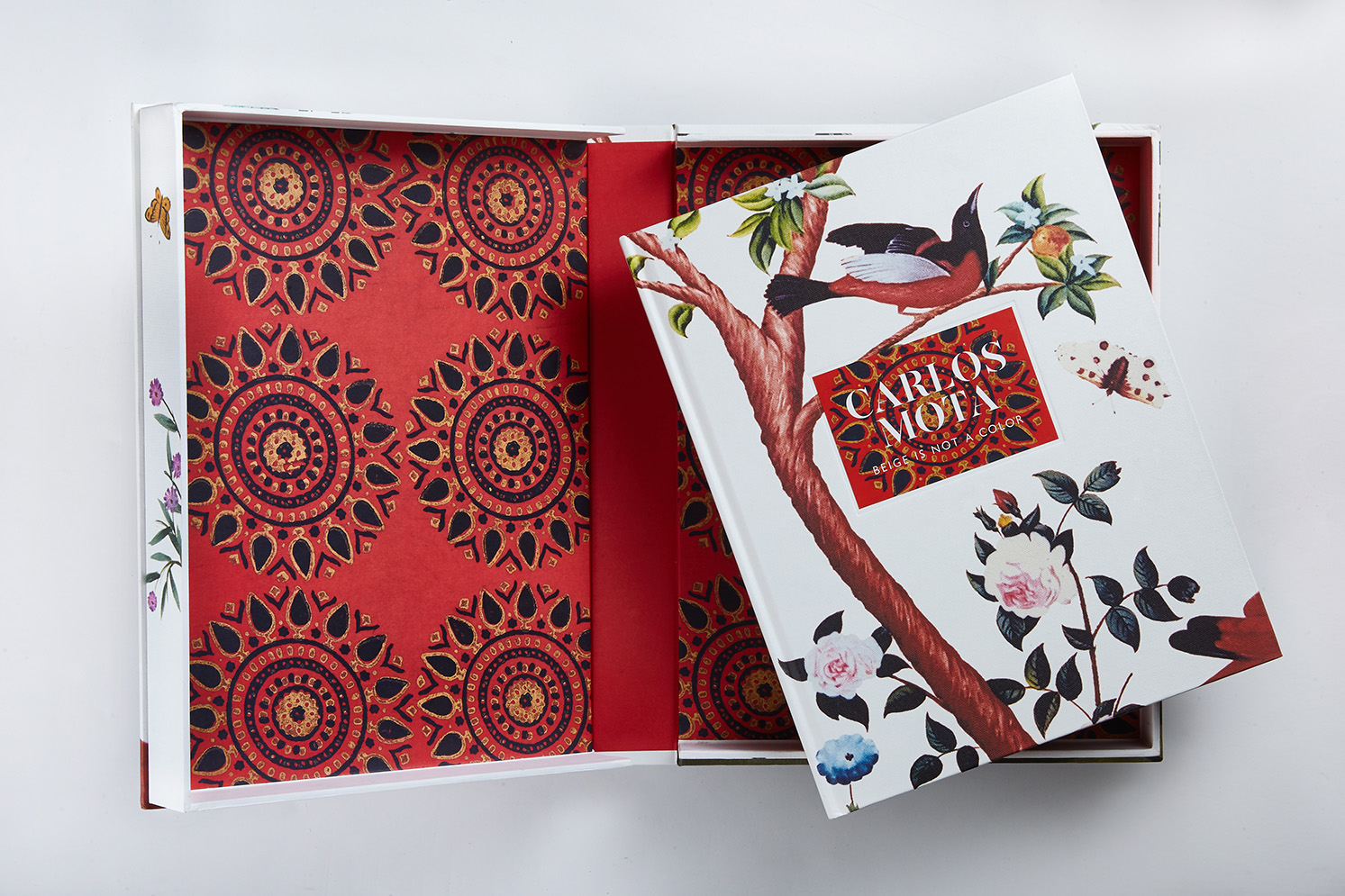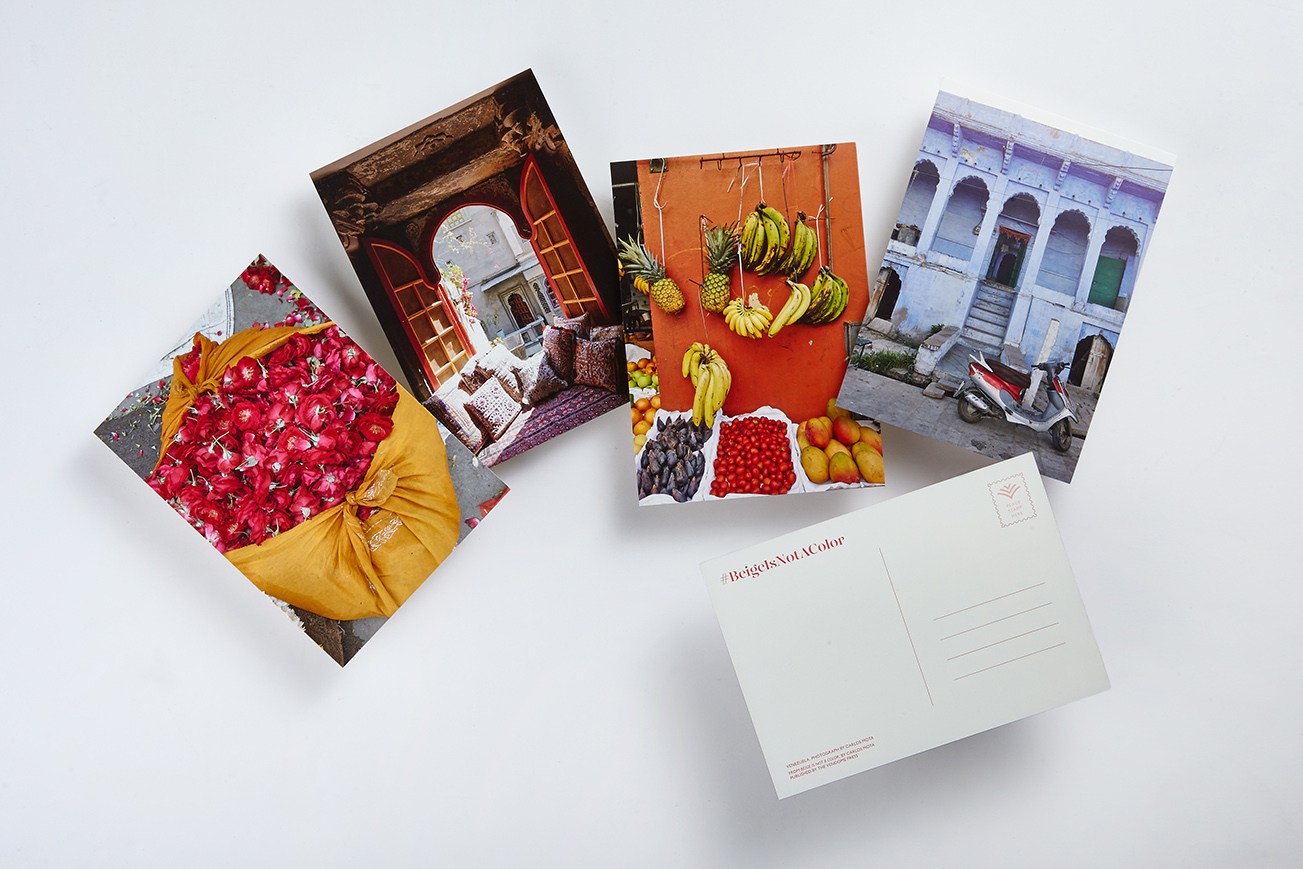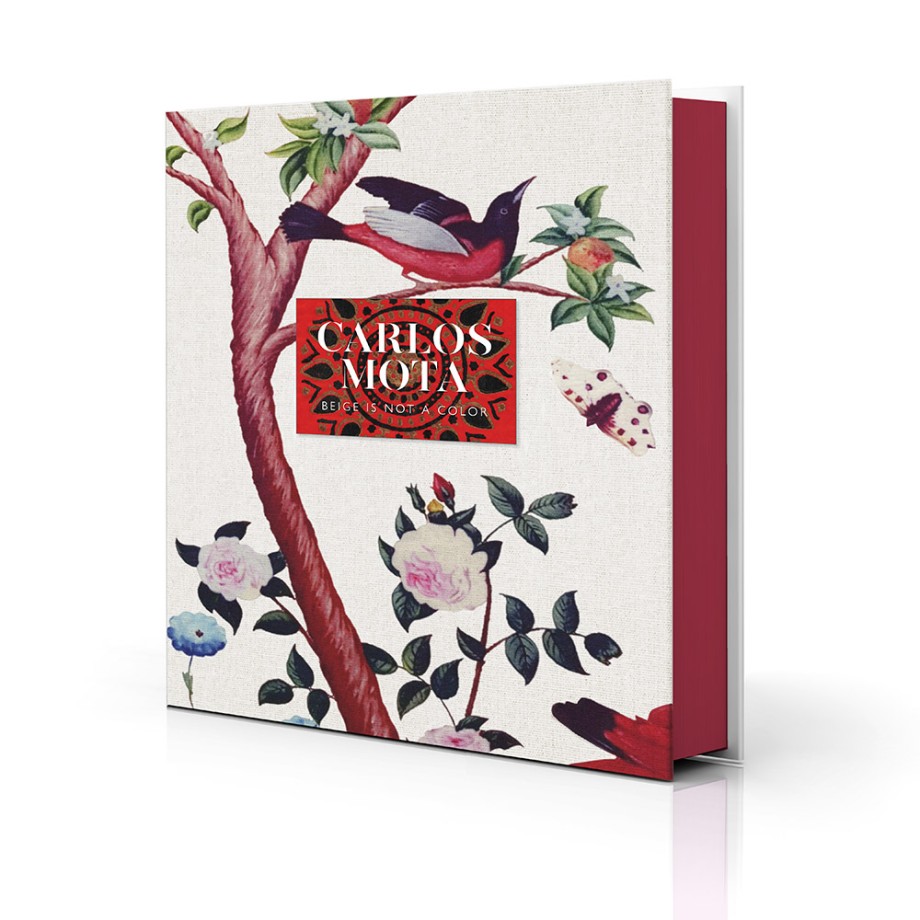 Beige Is Not a Color Limited Edition
The Full-Spectrum World of Carlos Mota
Hardcover
Price: $195.00
Out of stock
Available from:
Additional formats:
Publication Date: October 5, 2019
Imprint: Vendome Press
Trim Size: 11 x 14 1⁄4
ISBN: 9780865653764
Page Count: 320
Rights: US and Canada
To celebrate the publication of Beige Is Not a Color, Carlos Mota has designed an oversize clamshell portfolio box, wrapped in his signature motif, to house a first-printing copy of the volume along with five postcards of images selected by Carlos Mota from the color-drenched pages of his outstanding new book. The interior of the portfolio is printed in a motif adapted by Mota from a traditional Indian block print. A collector's item, this boxed edition is strictly limited to a production of 350 copies. Available only through Vendome Press and Abrams.
Bland is anathema to Carlos Mota. As he travels the world—from Lisbon to Tangier, India to Santo Domingo, New York to Paris—producing feature stories and ad campaigns for countless publications and companies, he exults in every spark of originality and creativity he sees. Fortunately for us, he not only documents his sightings with his camera but also collects images by a Who's Who of interiors and architectural photographers. And in this volume, he has culled some 280 of his favorite images, all wholly different but all sharing one quality: the beauty of color, both literally and figuratively. There are interiors, table settings, fabric swatches, tiles, floral arrangements, sculptures, architectural ornamentation—whatever captures his discriminating eye. Peppered with quotes about color and beauty by a host of designers, Beige Is Not a Color is the antithesis of bland and as aspirational as it is inspirational.
Limited edition of 350 copies
Clothbound portfolio box containing Beige Is Not a Color and five postcards
Designed by Carlos Mota.
Available only from The Vendome Press and Abrams
This item is non-returnable.
Praise
"The idea of 'beige is not a color' is something that I thought was fun—but it really applies to [Carlos], and certainly to me as well. I love the book, I thought it was just outstandingly beautiful."

Women's Wear Daily, Tory Burch —
"Carlos Mota advocates intense palettes in his new book comprising 280 of his favorite images...the results are so seductive that refusing to indulge is like turning up your nose at a tasting menu in favor of a rice cracker."

House & Home —
"The noted producer of interior design features for publications and other venues looks for, seeks out, and revels in color. . . . He urges us all to see what he sees, and to even employ a new palette in our own lives."

Milieu —
"Beige Is Not a Color is the name of interior stylist Carlos Mota's new coffee table tome, and it was also the theme at his book party. True to form, Mota arrived in a brightly hued clementine jacket at the Madison Avenue Tory Burch flagship store. For Mota, color is not only what you put on, but also how you live. 'I wanted to show the world how you can live with color and be happy through color,' he says. 'I really believe color brings happiness.' When asked about the shared love of color, Mota was quick to respond. 'Life is better in color and with Tory in it,' Mota said. 'She loves color as much as I do—Tory is the perfect partner in coloring the world!'"

VOGUE.com —
"This could very well be the best picture book of the year. . . . Photograph upon photograph of interiors, gardens, table settings, fabrics, flower arrangements, colorful fashions, lifetime collections, and architectural elements collectively form a thrilling visual diary of Mota's tastes and travels."

Forbes.com —
"At the start of his new book Carlos Mota declares himself colorful in every way. Photos quickly prove it. . . . There's not a beige wall to be found. Instead, be prepared for page after page of saturated color, something Mota uses to feed his soul."

Houston Chronicle —
"[Mota] whose eye has informed interior design, products and advertising campaigns for years, has filled a 320-page book with images of places all made more beautiful by color. . . . be prepared for page after page of saturated color, food for Mota's soul."

Houston Chronicle —
About the author
Carlos Mota is a creative consultant with extensive experience in styling, interior design, product design, and advertising campaigns. Formerly international style editor for Architectural Digest and editor at large for Elle Decor, he is the author of A Touch of Style. He lives in New York.