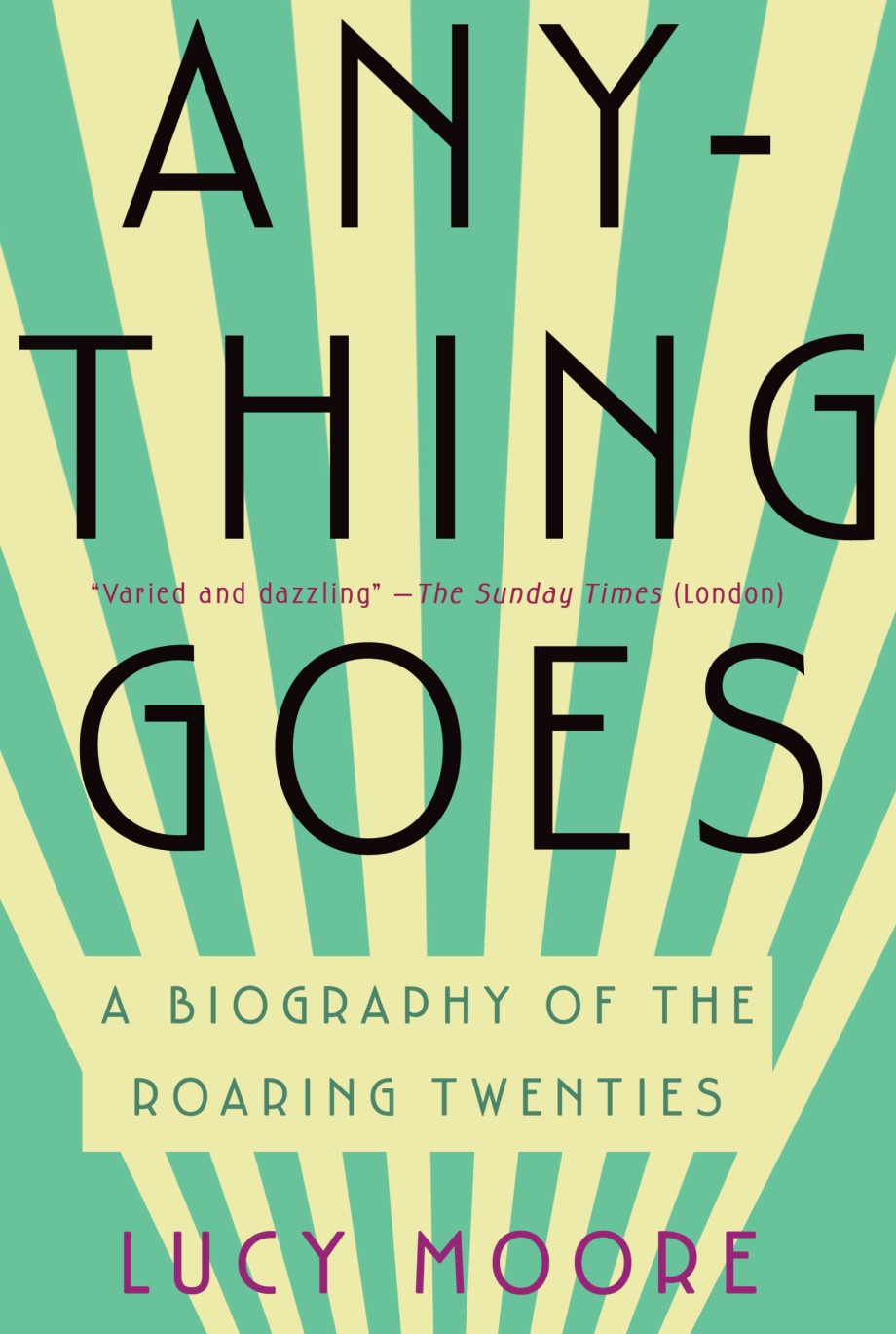 Anything Goes
A Biography of the Roaring Twenties
Imprint: Abrams Press
Publication Date: March 4, 2010
Price: $14.36
ISBN: 978-1-59020-451-1
EAN: 9781590204511
Page Count: 400
Format: Ebook
Additional formats:
The glitter of 1920s America was seductive, from jazz, flappers, and wild all- night parties to the birth of Hollywood and a glamorous gangster-led crime scene flourishing under Prohibition. But the period was also punctuated by momentous events-the political show trials of Sacco and Vanzetti, the huge Ku Klux Klan march down Washington DC's Pennsylvania Avenue-and it produced a dizzying array of writers, musicians, and film stars, from F. Scott Fitzgerald to Bessie Smith and Charlie Chaplin. In Anything Goes, Lucy Moore interweaves the stories of the compelling people and events that characterized the decade to produce a gripping portrait of the Jazz Age. She reveals that the Roaring Twenties were more than just "the years between wars." It was an epoch of passion and change-an age, she observes, not unlike our own.
About the author
Lucy Moore was born in 1970 and educated in Britain and the U.S. before studying history at Edinburgh. Voted one of the "top twenty young writers in Britain" by The Independent on Sunday, her books include the bestselling Maharanis: The Extraordinary Tale of Four Indian Queens and Their Journey from Purdah to Parliament and the acclaimed Liberty: The Lives and Times of Six Women in Revolutionary France. She lives in London.