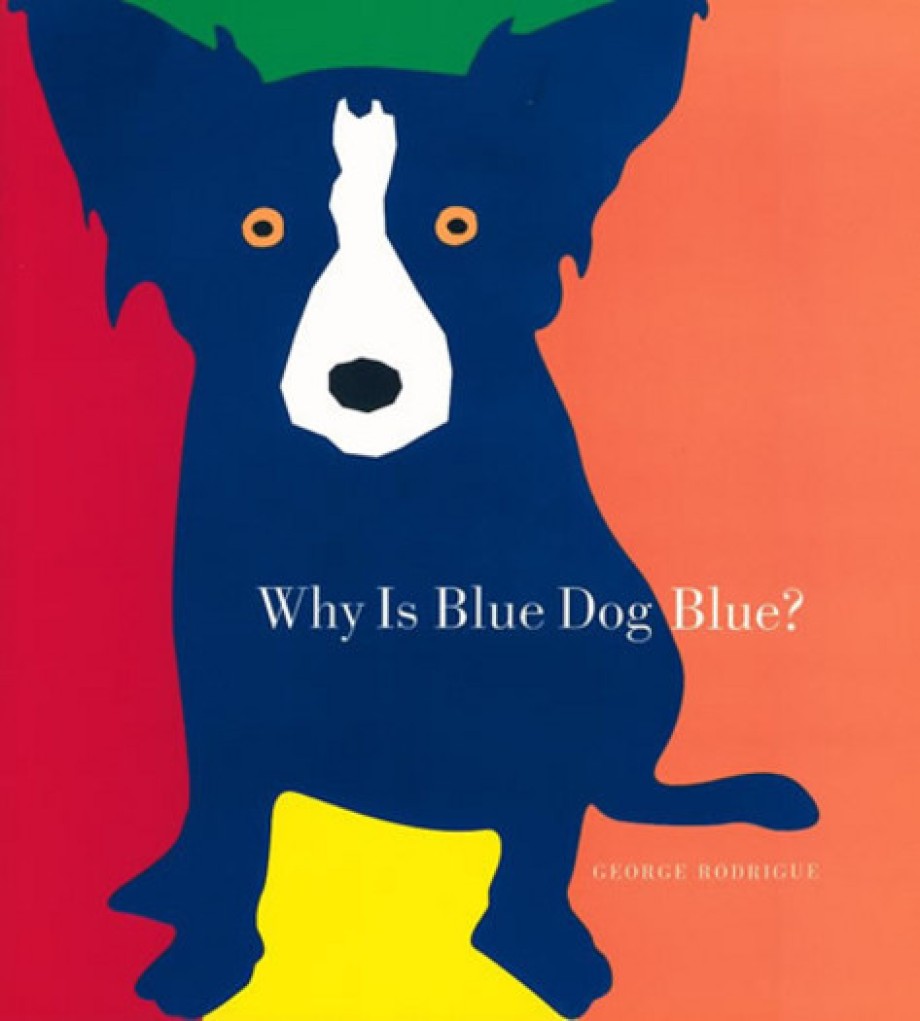 Why Is Blue Dog Blue?
A Tale of Colors
Imprint: Abrams Books for Young Readers
Publication Date: March 1, 2002
Price: $19.95
Trim Size: 9 1⁄4 x 10 1⁄4
ISBN: 978-1-58479-162-1
EAN: 9781584791621
Page Count: 40
Format: Hardcover
Rights: World/All
For years Blue Dog's bold blueness has captivated adults. Now children get to join in the fun when they open this vibrant book, which finally answers the question we've all wondered about since we first met Blue Dog's riveting stare: Why Is Blue Dog Blue? Blue Dog's creator, George Rodrigue, takes readers on a playful tour of his unique color world. In it, he combines preposterous puns with all-new whimsical Blue Dog silkscreens to go where other color guides are too yellow-bellied to tread. Readers of all ages will giggle as Blue Dog changes color from red or green to auburn or chartreuse. Along the way, readers learn a lot about colors and their names, from basic primary and secondary colors to the exotic ones most color primers ignore completely. But more important, this book is a fun-filled demonstration of how artists use color to enrich their art. Children and adults alike will be surprised by this imaginative and expansive explanation of Blue Dog's color. And by the end of the book, they will see that the artist's reasoning is both logical and magical: Blue Dog simply had to be blue.
About the authors
George Rodrigue is the creator of Blue Dog, now an international pop icon. He maintains two galleries, one in New Orleans, Louisiana, and one in Carmel, California. For many years, the artist has visited with school groups across the United States. His website spotlights the artistic talents of kids. Bruce Goldstone is a children's book author and coauthor, with Marcel Marceau, of Bip in a Book (Stewart, Tabori & Chang). He lives in New York City surrounded by his multi-colored menagerie: lime-green and yellow parakeet feathers, black and brown dog fur, and white and orange cat hair.