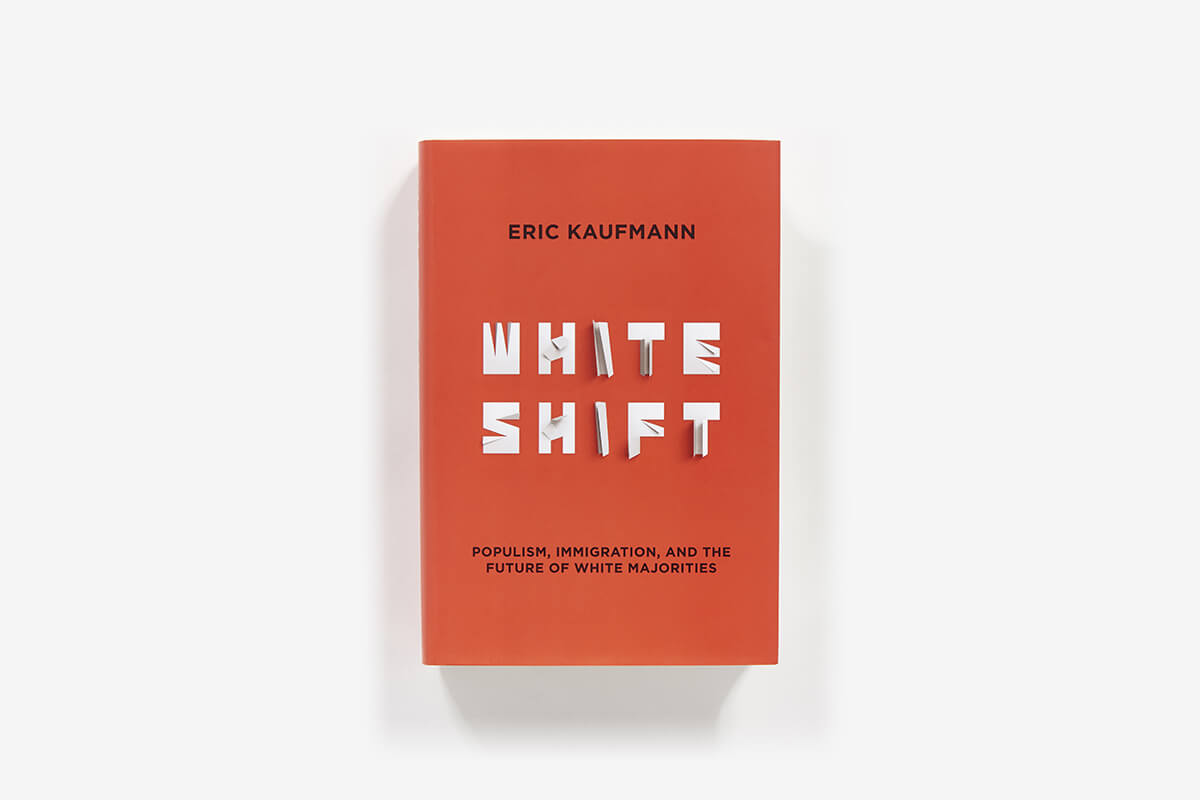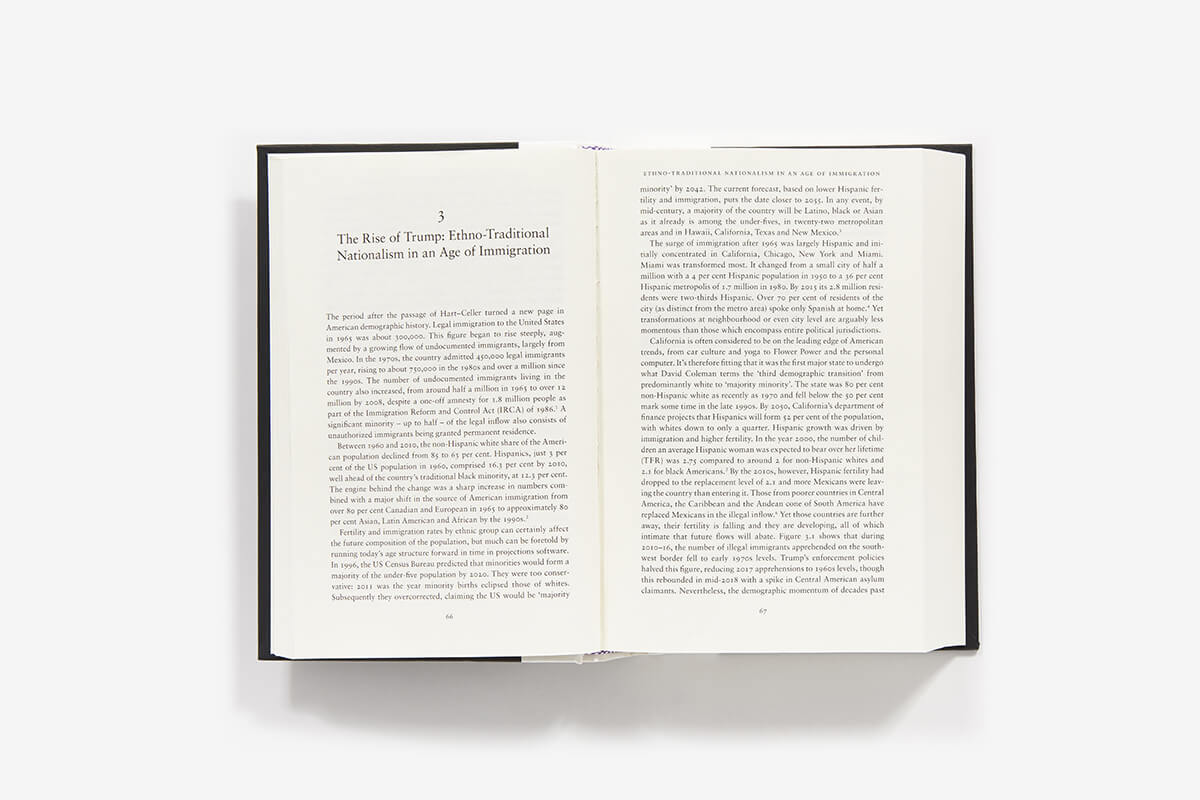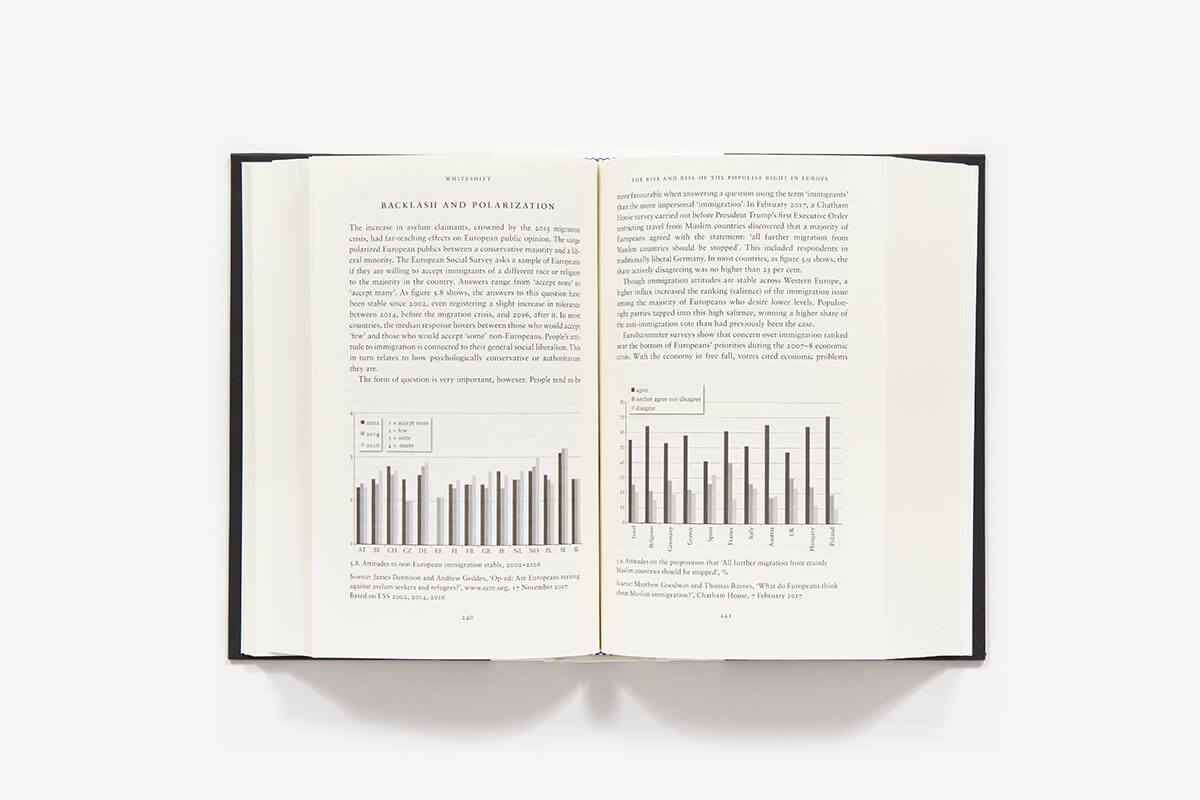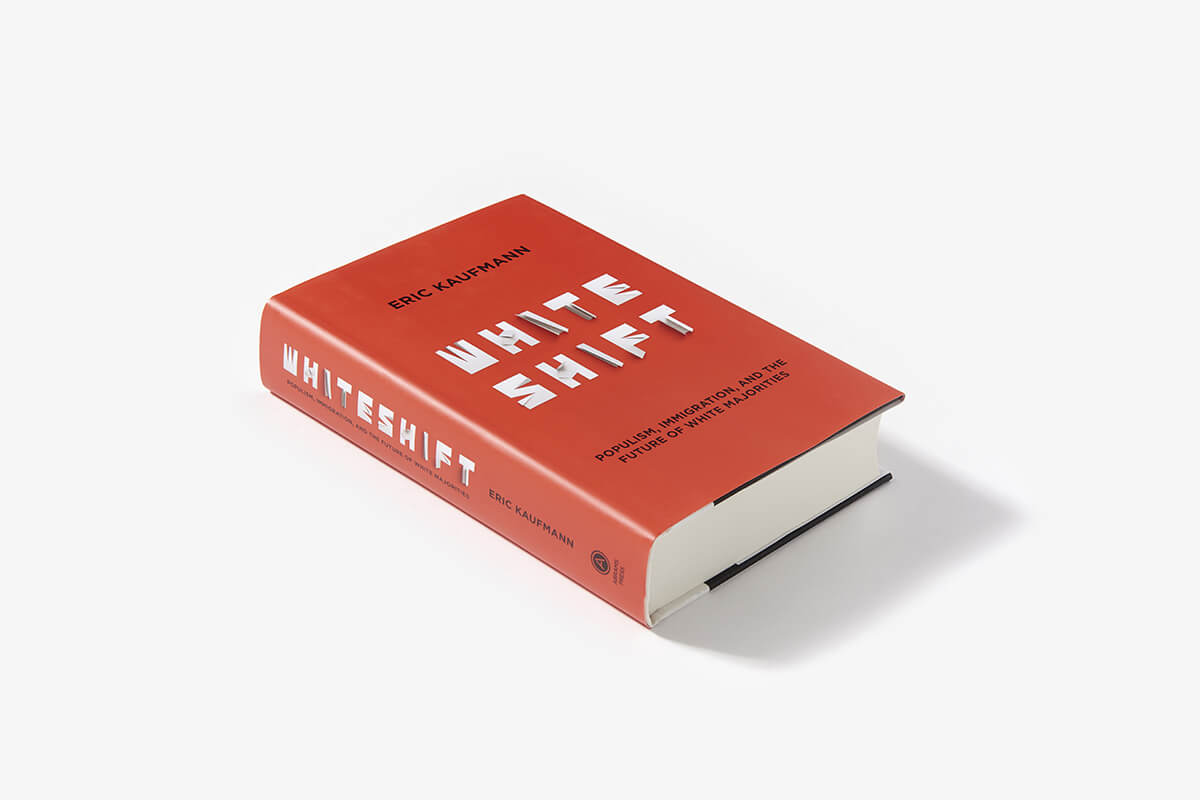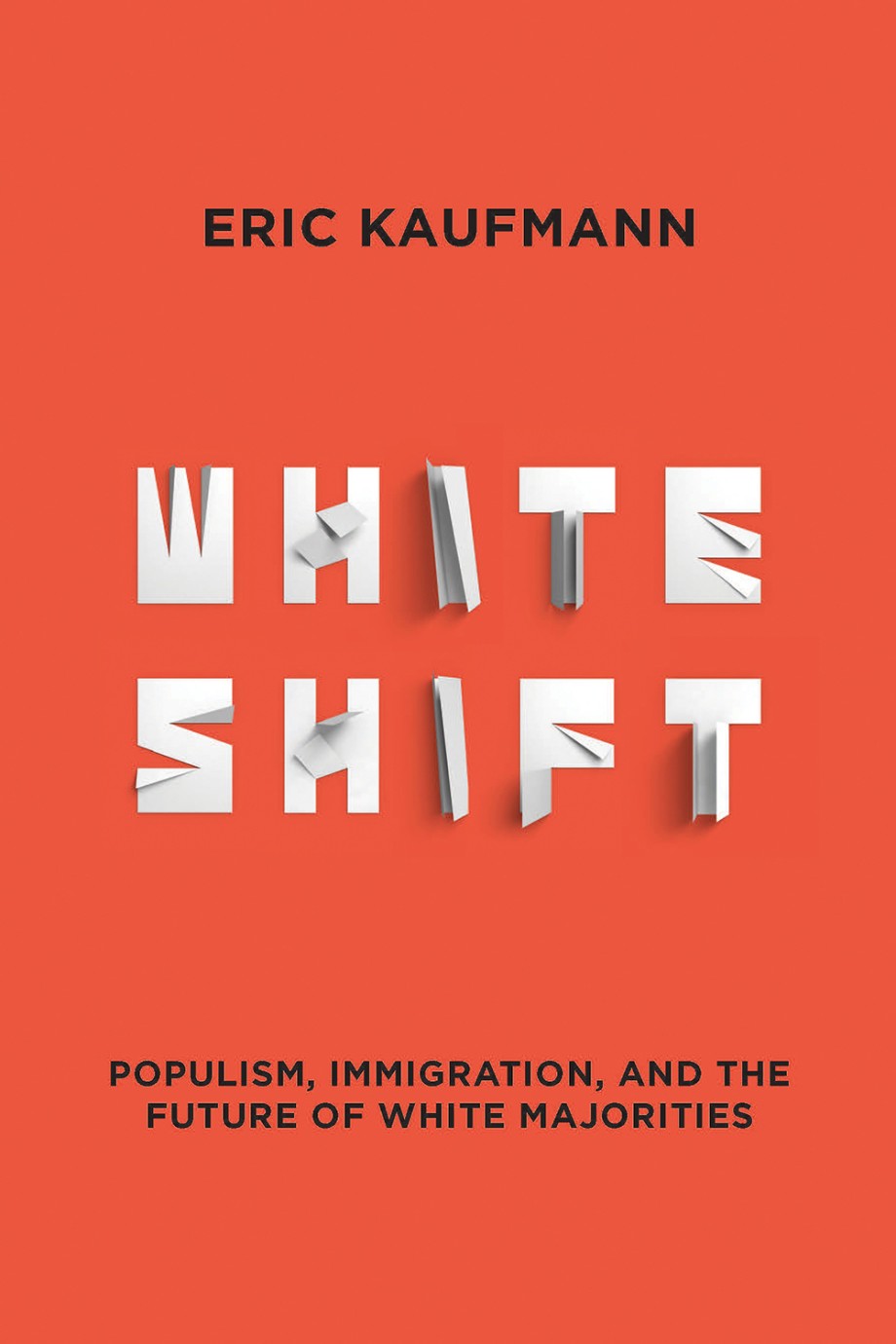 Whiteshift
Populism, Immigration, and the Future of White Majorities
Hardcover
Price: $35.00
Also available from:
Additional formats:
Publication Date: February 5, 2019
Imprint: Abrams Press
Trim Size: 6 x 9
ISBN: 9781468316971
Page Count: 624
Rights: US Poss and Terr Can Phil
Whiteshift: the turbulent journey from a world of racially homogeneous white majorities to one of racially hybrid majorities
This is the century of whiteshift. As Western societies are becoming increasingly mixed-race, demographic change is transforming politics. Over half of American babies are non-white, and by the end of the century, minorities and those of mixed race are projected to form the majority in the UK and other countries. The early stages of this transformation have led to a populist disruption, tearing a path through the usual politics of left and right. Ethnic transformation will continue, but conservative whites are unlikely to exit quietly; their feelings of alienation are already redrawing political lines and convulsing societies across the West. One of the most crucial challenges of our time is to enable conservatives as well as cosmopolitans to view whiteshift as a positive development.
In this groundbreaking book, political scientist Eric Kaufmann examines the evidence to explore ethnic change in North American and Western Europe. Tracing four ways of dealing with this transformation—fight, repress, flight, and join—he charts different scenarios and calls for us to move beyond empty talk about national identity. If we want to avoid more radical political divisions, he argues, we have to open up debate about the future of white majorities.
Deeply thought provoking, enriched with illustrative stories, and drawing on detailed and extraordinary survey, demographic, and electoral data, Whiteshift will redefine the way we discuss race in the twenty-first century.

Praise
"A powerful and rigorously researched exploration of how demographic change is transforming western societies and politics. Rejecting extreme nationalism and extreme liberal individualism alike, Kaufmann uses a wealth of empirical data to carve out a space for a multivocal and flexible political system that recognizes ethnic identities without sacrificing liberal values of freedom and tolerance. Whether or not you end up agreeing with it, this is a book that speaks to the most urgent and difficult issues of our time."

author of Seven Types of Atheism, John Gray —
"Fascinating . . . Kaufmann has done something exceedingly rare among center-right thinkers, which is to write an intelligent, challenging, and in its own way, brave book about race and identity; one not meant to fire up partisans but to make an honest attempt to understand our present dilemmas and propose a solution. . . . Whiteshift is the best diagnosis of populism the right has to offer, and presents compelling arguments that defenders of asymmetric multiculturalism should be prepared to answer."

New York Magazine —
"Tightly argued . . . empirically careful . . . conceptually precise . . . the book is in many ways a model of scholarship on right-wing populism. . . . Whiteshift's clarity about the ultimate implications of anti–political correctness politics is, second to the statistical analyses, its core virtue."

Vox —
"Although it has a marked point of view, this is a data-driven work, informed by public opinion studies and theoretical insights from psychology, philosophy, and anthropology. . . . Whiteshift is likely to make a big splash and certain to appeal to quantitatively inclined centrists and conservatives longing for an academic defender."

Publishers Weekly —
"Whiteshift is an extremely ambitious book . . . intelligible for anyone who has been following American politics . . . [Eric Kaufmann] marshals a vast and convincing body of research . . . Kaufmann's case that rising white anxiety is an urgent political problem seems almost unassailable. . . . Kaufmann's book is valuable for its breadth, for its clear analysis of often-confused issues, and for its asseveration of the stakes of politics in an era of demographic change"

National Review —
"A valuable contribution . . . an important book that challenges the conventional wisdom on controlling immigration and fighting racism."

The American Conservative, W. James Antle III —
"A magisterial survey of the most important political trend of the 21st century so far. It will be controversial—but mostly with those who dislike evidence, are horrified by open mindedness, and who find it convenient to ignore truth. It should be required reading for today's rulers; they may not like it, but they need to understand Kaufmann's defense of democracy before it's too late."

founding chairman of the Equality and Human Rights Commission, Trevor Phillips —
"Whiteshift is a big, brilliant, ambitious book—perhaps the first truly definitive book of the Trump era. Meticulous, challenging, and provocative, this is the rare book that takes it upon itself to try to shift our entire way of thinking on the most difficult question of our time—inevitable demographic and ethnic change in the United States and Europe."

Senior Fellow, Brookings Institution and author of Islamic Exceptionalism, Shadi Hamid —
"Extraordinary. . . a tour de force that could expand the so-called 'Overton window'—the range of what is acceptable to say—on these central issues."

Sunday Times, David Goodhart —
"Might [Whiteshift] be the must-read book of the year? . . . informative, fascinating, and relevant on just about every page. . . . On top of all of its other virtues, Whiteshift provides the best intellectual history of the immigration debates I have seen."

Marginal Revolution, Tyler Cowen —
"An important new book"

The American Conservative, Scott McConnell —
"Kaufmann's explosive claim is that it is not enough to blame a resurgent racism for today's populist revolts. . . . [He] redefines whiteness as a Western cultural norm, rather than a racial categorization. . . . Kaufmann has done a service in assembling the facts about present inter-ethnic relations in the West."

Los Angeles Review of Books —
"Really engaging . . . Whiteshift is by far the most thorough and scholarly treatment of the politics of white majorities I've read."

Andrew Sullivan, New York Magazine —
"Whiteshift makes a convincing case that a single phenomenon is rolling across the West, one that has little to do with free trade, pro or anti. Instead, it is the inevitable reaction of demographic majorities to massive, immigration-induced demographic change"

The Washington Post —
About the author
Eric Kaufmann has been researching immigration, religion, and national identity for more than twenty years. A native of Vancouver, British Columbia, he was born in Hong Kong and spent eight years in Tokyo and is now professor of politics at Birkbeck College, University of London. His previous books include Shall the Religious Inherit the Earth? and The Rise and Fall of Anglo-America.