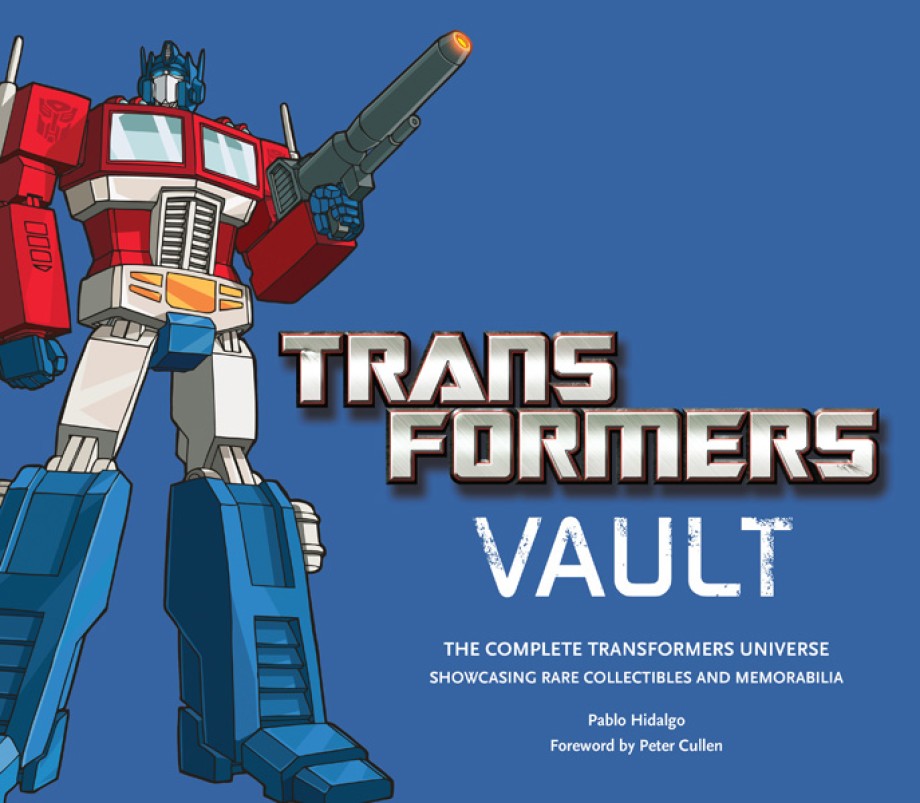 Transformers Vault
The Complete Transformers Universe - Showcasing Rare Collectibles and Memorabilia
Hardcover
Price: $40.00
Out of stock
Available from:
Publication Date: June 1, 2011
Imprint: Abrams Books
Trim Size: 10 3⁄4 x 9 1⁄4
ISBN: 9780810998681
Page Count: 160
Illustrations: 250 color illustrations
Rights: World English, excluding AUS, NZ, Japan
For the first time ever, Transformers Vault reveals the complete story of the Transformers, everyone's favorite robots in disguise. Loaded with never-before-seen images, this book is a guide to the epic battle between the Autobots and Decepticons, as it began with toys and television, and continued to comics, film, games, and other media. There's something here for all generations, from classic toys that have become sought-after collectibles to the amazing, high-tech visuals of the three live-action films.
Hasbro has opened its official archives, gathering more than 250 images and several featured pieces of memorabilia. Look inside for a sheet of Generation One tech specs with a secret revealer, a rare pencil sketch from comics artist Casey Coller, an unseen character profile for Hot Rod from the 1986 film, an animation cel, and much more. Exclusive photos of Japanese Transformer prototypes, archival development art, and brand-new information about the future of the Transformers make this the ultimate package for every fan.
Praise for Transformers Vault:
"Transformers Vault . . . has a permanent place on our coffee table. If you need a unique gift to give your Transformers fan, we recommend this book. . . . they will discover something new every time they open it."
—Wired.com
"Transformers Vault is a collector's case at an affordable price. . . . With original artwork, amazing pictures of rare exclusive Japanese variants and a foreword by the voice of Optimus Prime, Peter Cullen, Transformers Vault does not disappoint."
—examiner.com
About the author
Pablo Hidalgo is the managing editor at StarWars.com and the author of G.I. Joe vs. Cobra: The Essential Guide. Peter Cullen provided the voice of Optimus Prime in the original Transformers TV series, the 1986 animated film, the new TV series Transformers: Prime, and all three live-action films to date.