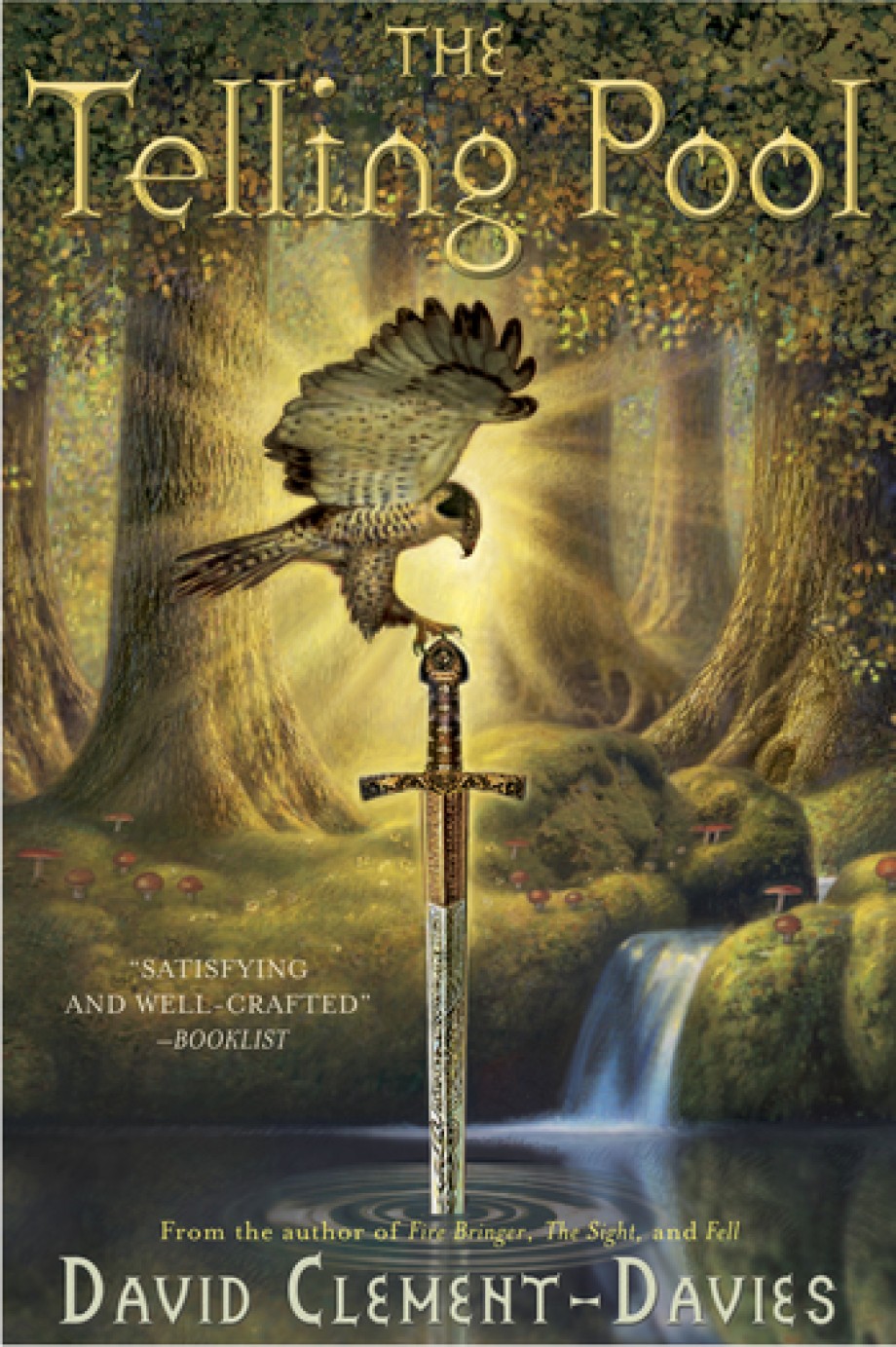 The Telling Pool
Paperback
Price: $8.95
Also available from:
Publication Date: September 1, 2007
Imprint: Amulet Paperbacks
Trim Size: 5 1⁄2 x 8 1⁄4
ISBN: 9780810992573
Page Count: 384
A haunting story of destiny and magic in the time of the Crusades
In this compelling fantasy from cult favorite David Clement-Davies, a boy learns his fate is caught up with that of a king. When Rhodri Falcon has his fortune told at the village fair, he learns about the Telling Pool, a mystical spring in the heart of the forest that shows great secrets of the past, present, and future. What he glimpses in the pool will set him on a quest to free his father from the grip of an enchantress and to save his country from an old curse, dating back to the time of King Arthur.
Expertly told, The Telling Pool transports young readers to the days of the Crusades, a time of conflict that mirrors our own.
Praise for The Telling Pool
"A satisfying and well-crafted story" —Booklist
"A satisfying and well-crafted story that through Arthurian lore, brings a steadfast young boy to manhood and adult understanding." —Booklist
"An intriguing tale . . ."—
"Adds some new facets to Arthurian legend . . . An action packed suspenseful battle of wills . . ."—BCCB
"Clement-Davies draws you into his story and holds you there firmly with itsconstant intrigue and fantastic descriptions."—The Santa Fe New Mexican
"Interweaving this historical fiction with a liberal dose of Arthurian legend, Clement-Davies creates a rich mixture of themes and metaphors."—School Library Journal
About the author
David Clement-Davies is the author of three highly acclaimed and bestselling novels. His books have been called "intricately crafted" (The Boston Globe), "a hurtling ride" (Kirkus), and a "masterpiece" (Booklist). Young readers are equally enthralled: His Amazon.com and Barnesandnoble.com kid reviews number in the hundreds and include such praise as "an instant classic," "too cool for words," and "absolutely stunning." David travels extensively and has trekked across a desert, swam with dolphins, and skydived on assignment for various travel magazines. He lives in London.