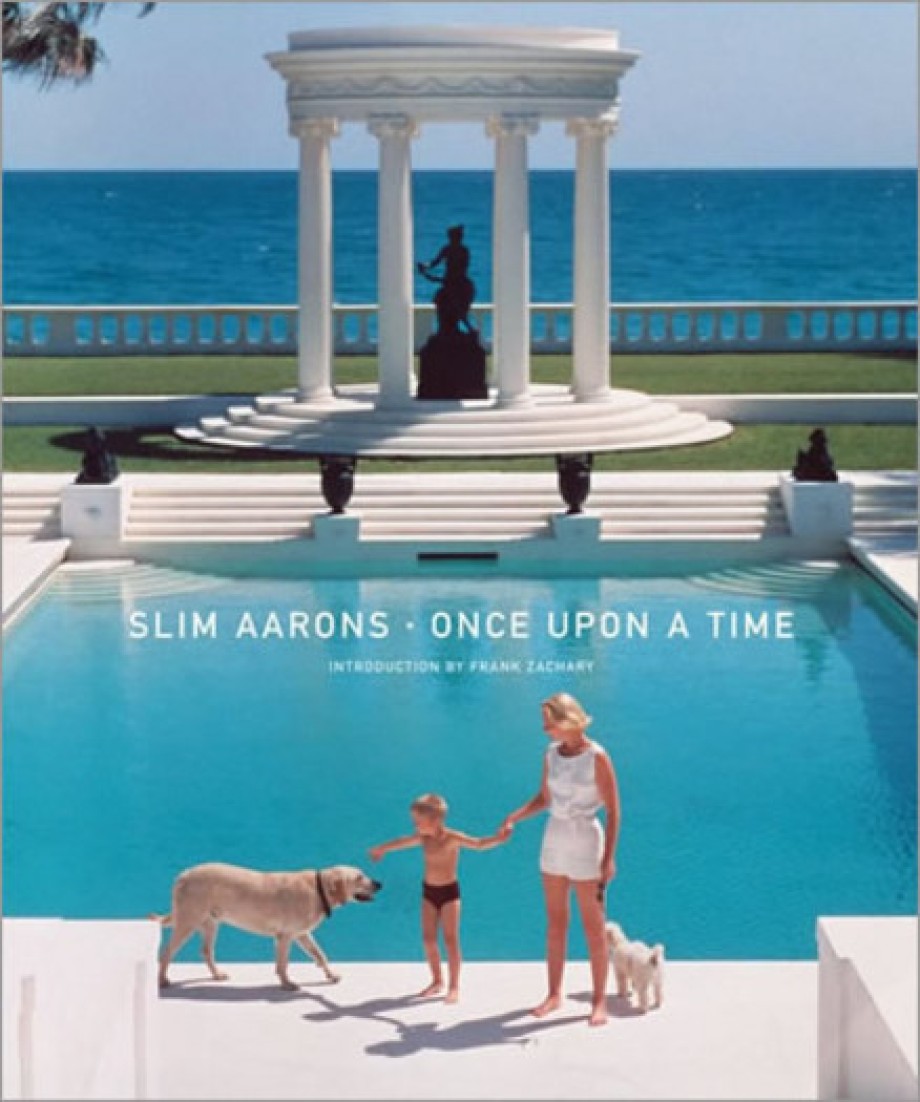 Slim Aarons: Once Upon a Time
Hardcover
Price: $90.00
Also available from:
Publication Date: December 1, 2003
Imprint: Abrams Books
Trim Size: 10 x 12
ISBN: 9780810946033
Page Count: 240
Rights: World/All
Increasingly heralded for his influence, Slim Aarons has established his place in the pantheon of great postwar photographers. It was Aarons who perfected, if not invented, the environmental portrait while photographing the international elite in their exclusive playgrounds during the jet-set decades of the 50s, 60s, and 70s, carrying out his self-described mission: to document "attractive people doing attractive things in attractive places." This luxurious book is the ultimate insider's view of the lifestyles of the wealthy, privileged, and powerful. Aarons's first book in nearly 30 years (his long-out-of-print A Wonderful Time is a collector1s item fetching more than $1,000 a copy) is an eagerly anticipated publishing event. Presenting Hollywood royalty, European aristocracy, the grande dames of high society, captains of industry, media moguls, statesmen, and luminaries of various stripes, across a vast geography of opulent and glamorous settings, Slim Aarons's photographs some 250 of which are included here define the Beautiful People and document a lost era of style, grace, and grandeur.
Also available from Slim Aarons: Slim Aarons: Women, Poolside with Slim Aarons, Slim Aarons: A Place in the Sun, and Slim Aarons: La Dolce Vita.
About the author
Slim Aarons is now acknowledged as one of the most influential photographers of his generation. During World War II he served as a combat photographer for Yank magazine in Europe, Africa, Asia, and the Middle East. After the war he became a freelance photographer for many magazines including Holiday, Town & Country, Harper1s Bazaar, Vogue, Travel & Leisure, Look, and Life. Currently, Slim Aarons is a contributor to Quest magazine and lives in Bedford, NY. Frank Zachary, legendary magazine editor, commissioned many of the photographs in this book for Holiday and Town & Country.