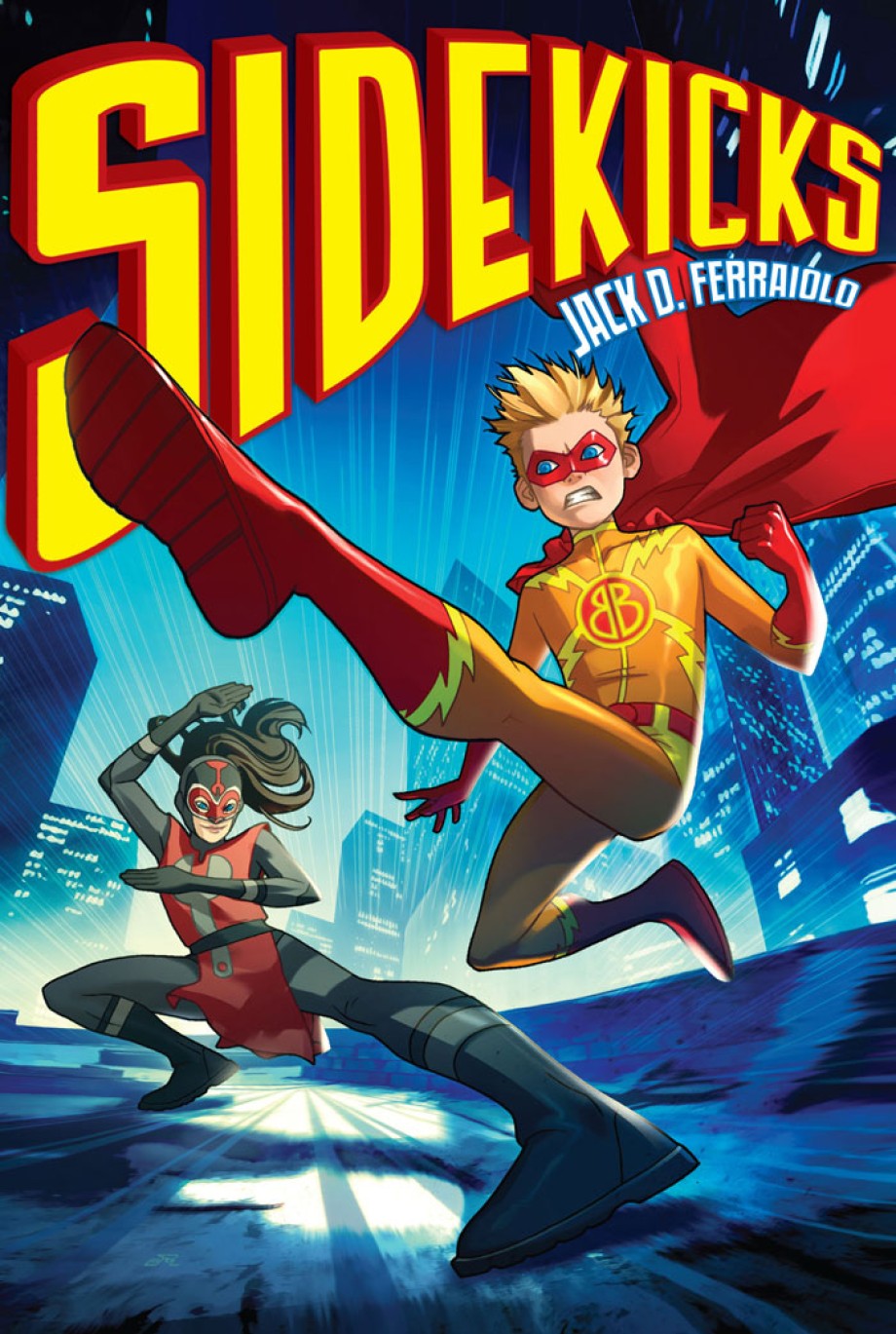 Imprint: Amulet Books
Publication Date: May 1, 2011
Price: $6.26
Trim Size: 5 1⁄2 x 8 1⁄4
ISBN: 1-61312-146-6
EAN: 9781613121467
Page Count: 320
Format: Ebook
Rights: North America
Batman has Robin, Wonder Woman has Wonder Girl, and Phantom Justice has Bright Boy, a.k.a. Scott Hutchinson, an ordinary schoolkid by day and a superfast, superstrong sidekick by night, fighting loyally next to his hero.
But after an embarrassing incident involving his too-tight spandex costume, plus some signs that Phantom Justice may not be the good guy he pretends to be, Scott begins to question his role. With the help of a fellow sidekick, once his nemesis, Scott must decide if growing up means being loyal or stepping boldly to the center of things. Great for boys, comics fans, and anyone looking for a superhero tale that's also an insightful look at adolescence.
About the author
Jack D. Ferraiolo is the author of The Big Splash and Sidekicks. As the head of development at a children's animation production company, he has developed and writes for WordGirl on PBS, for which he won an Emmy Award. He lives in northern Massachusetts. Visit him online at www.jackferraiolo.com.