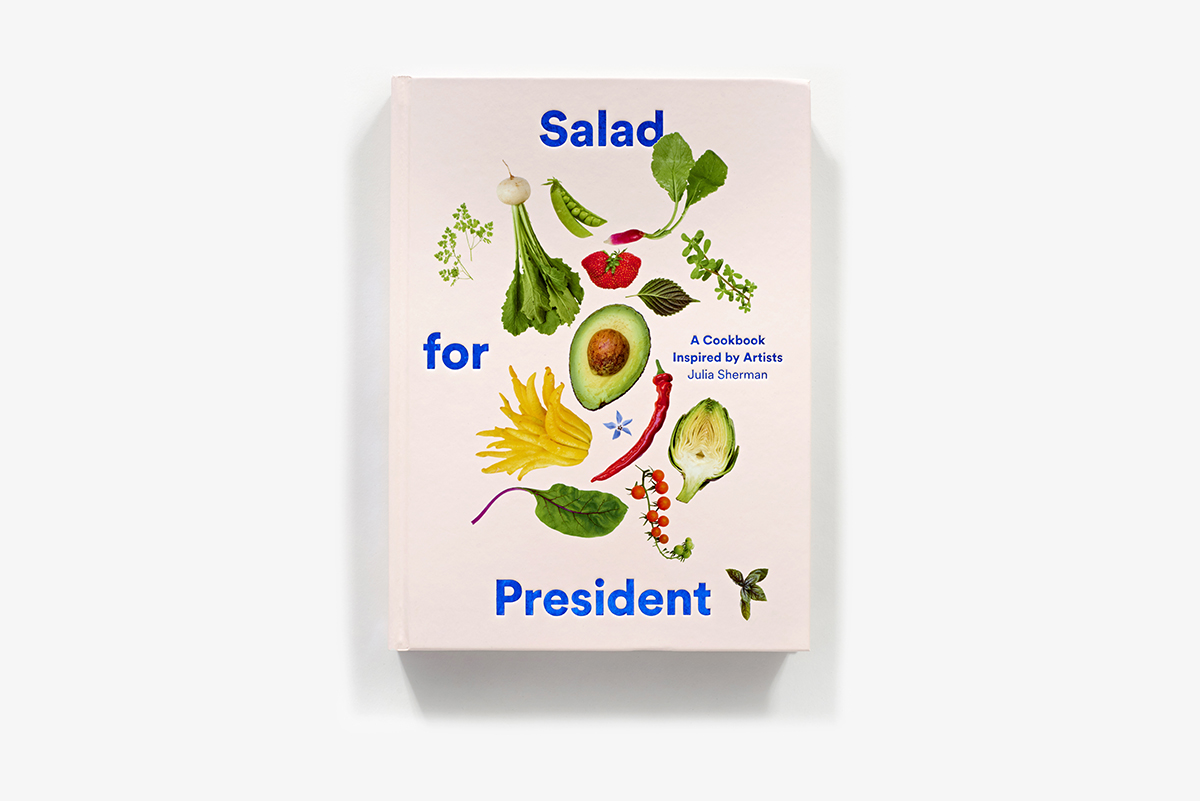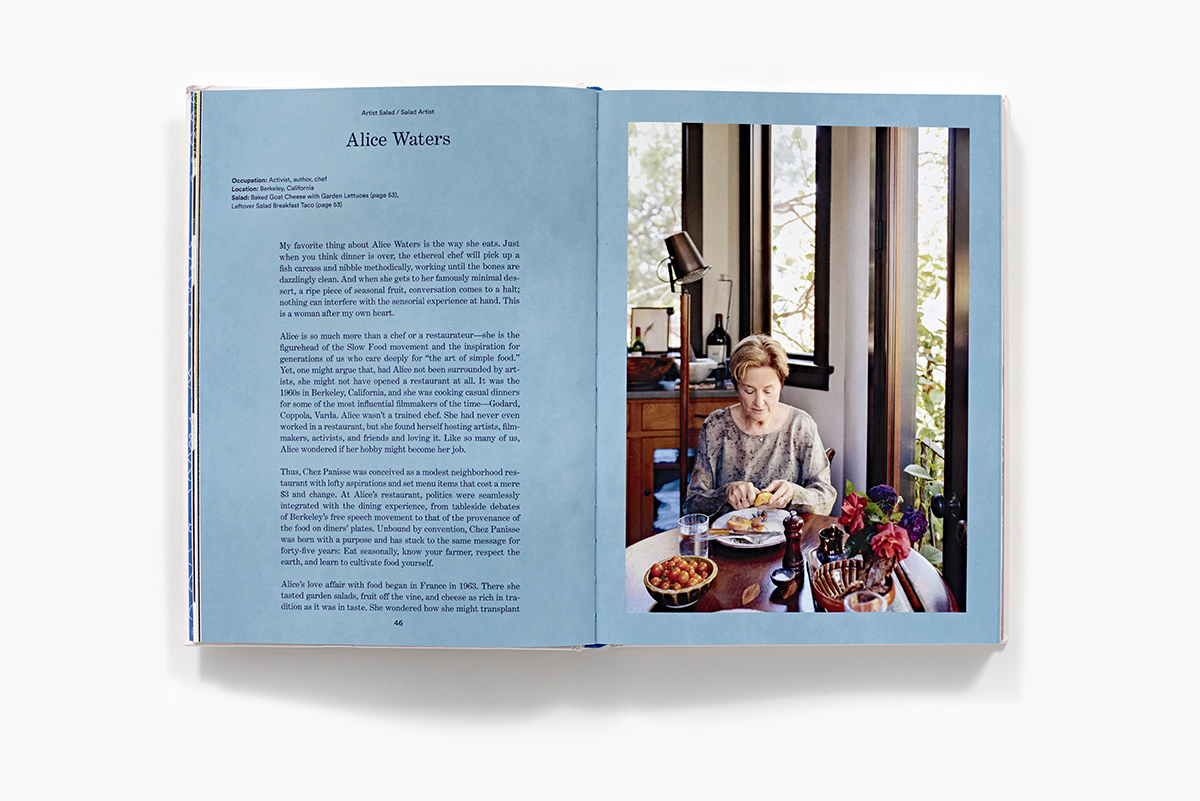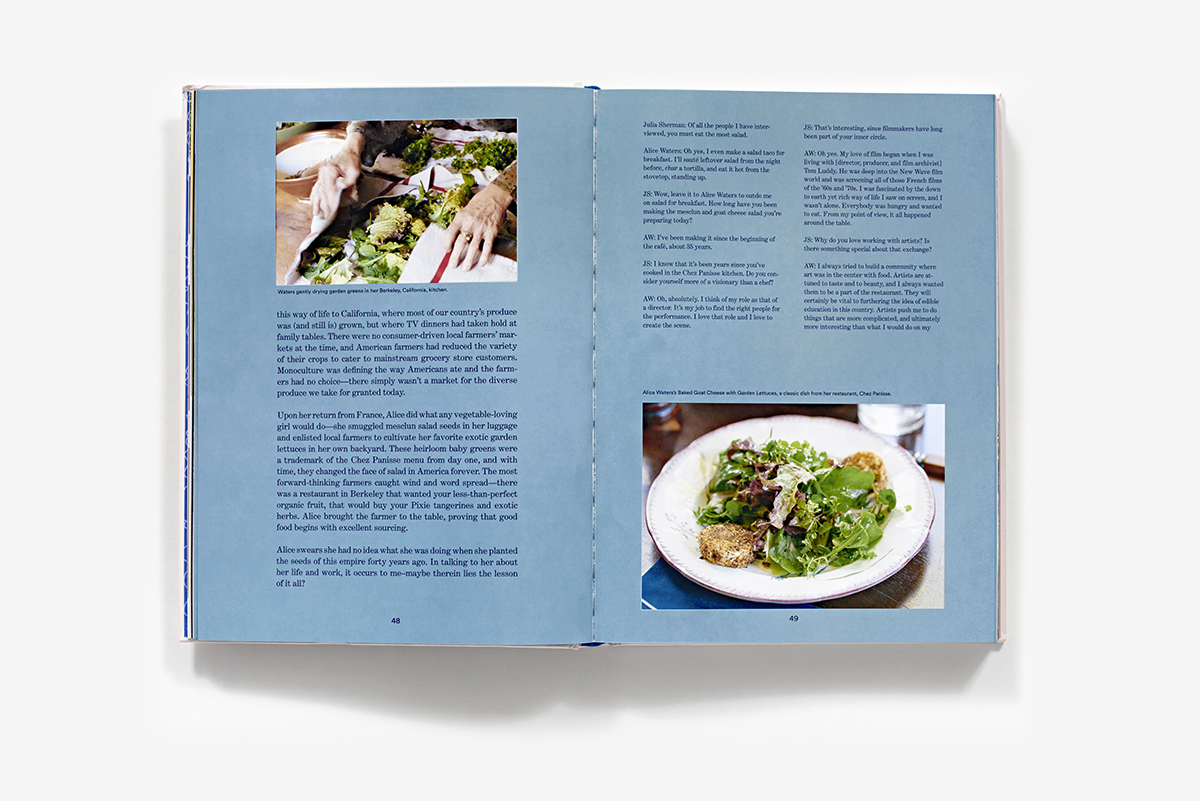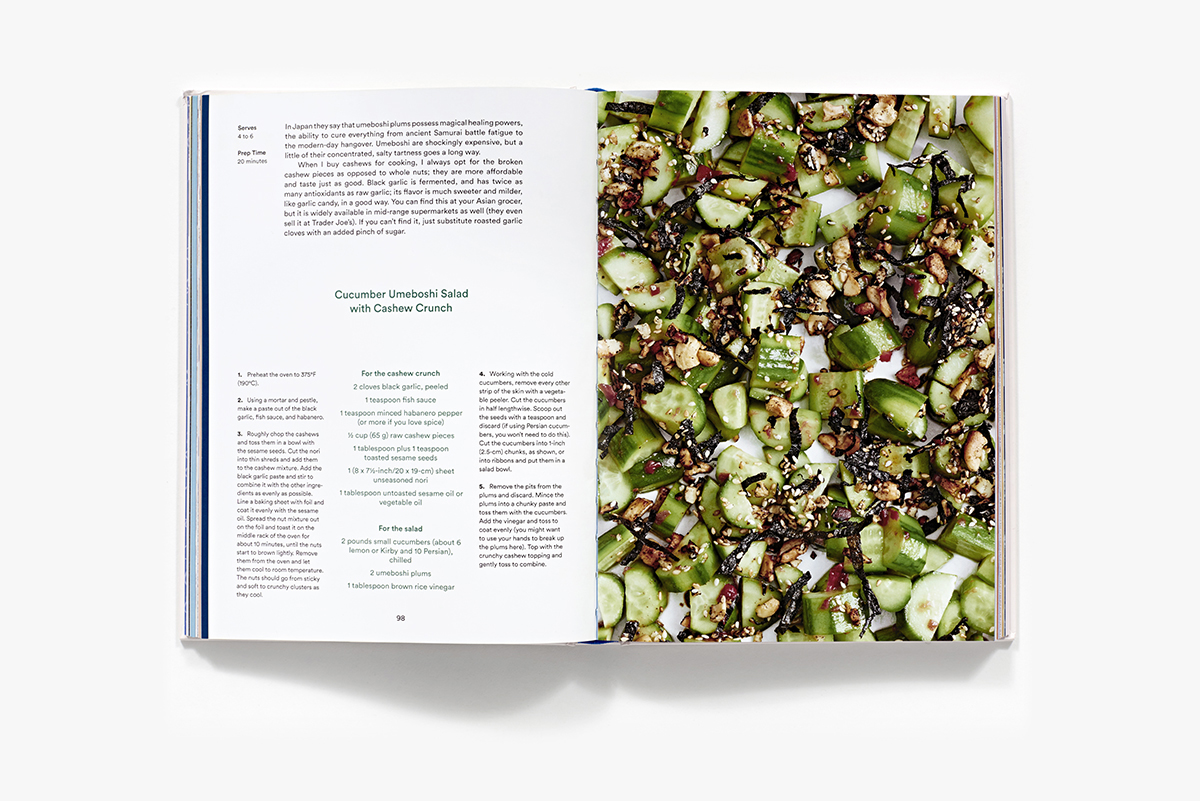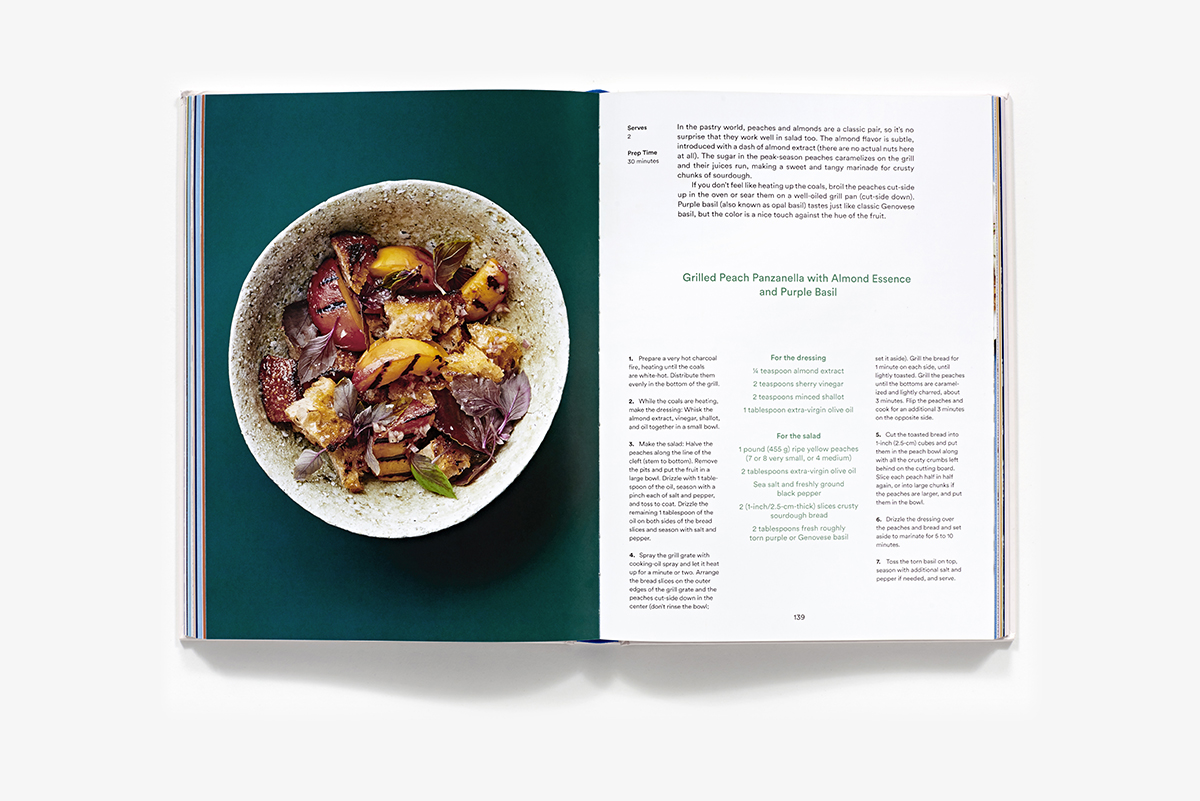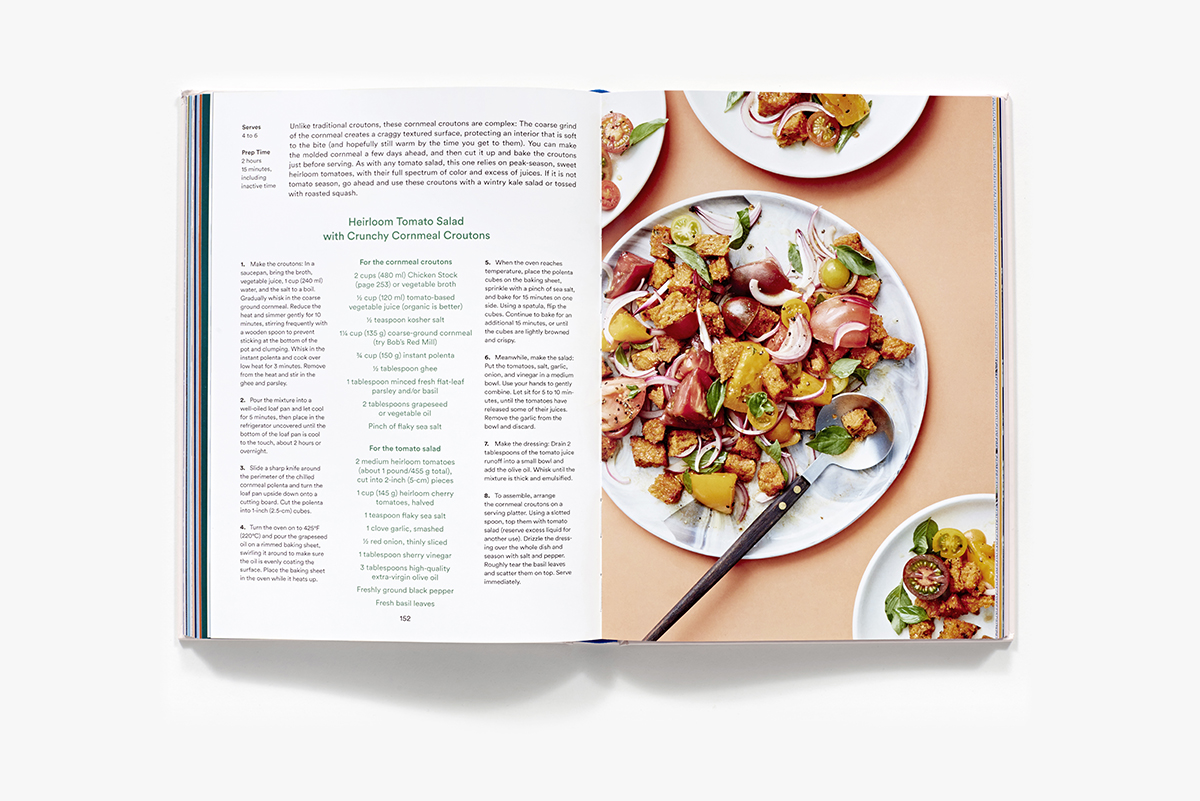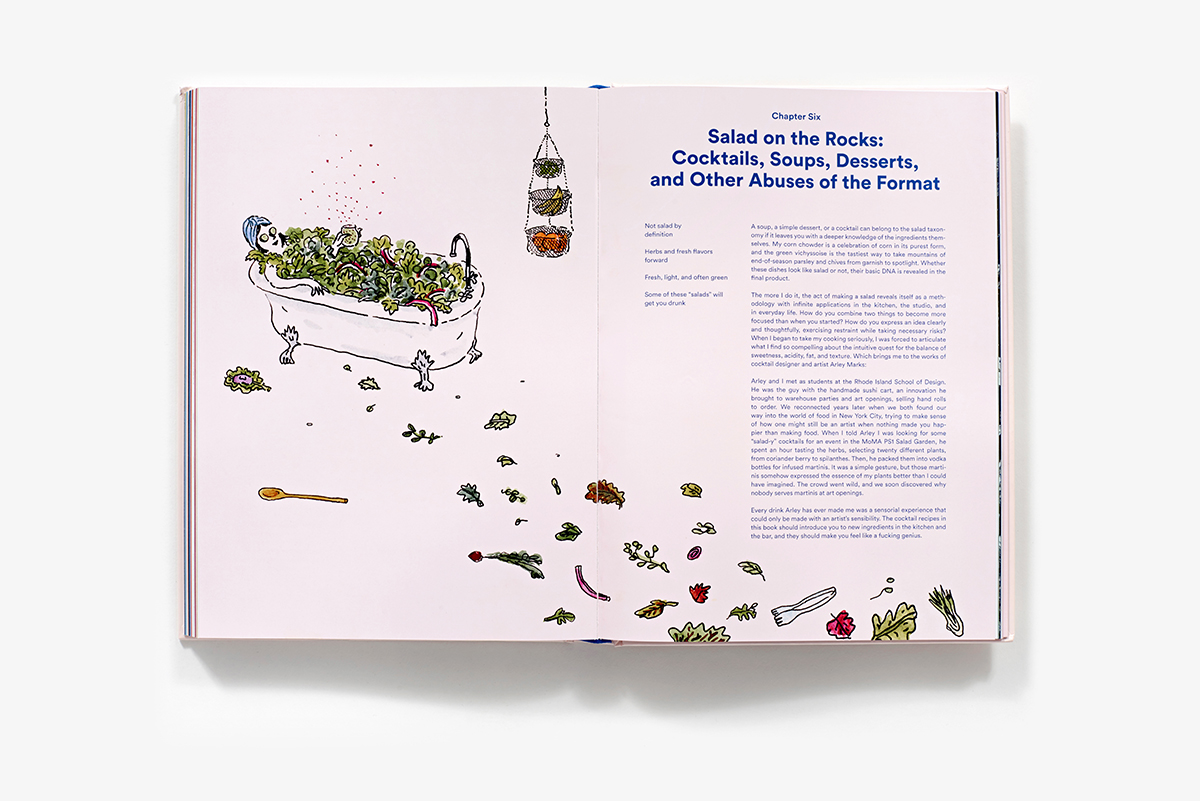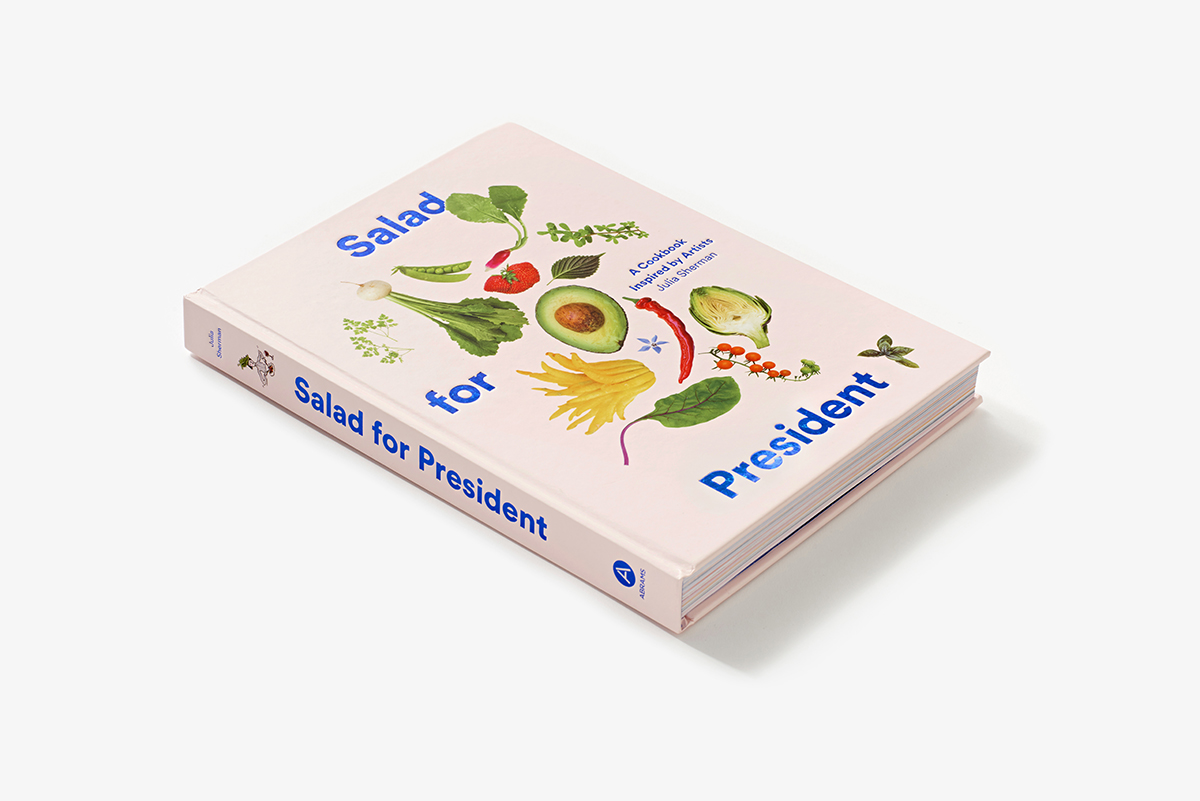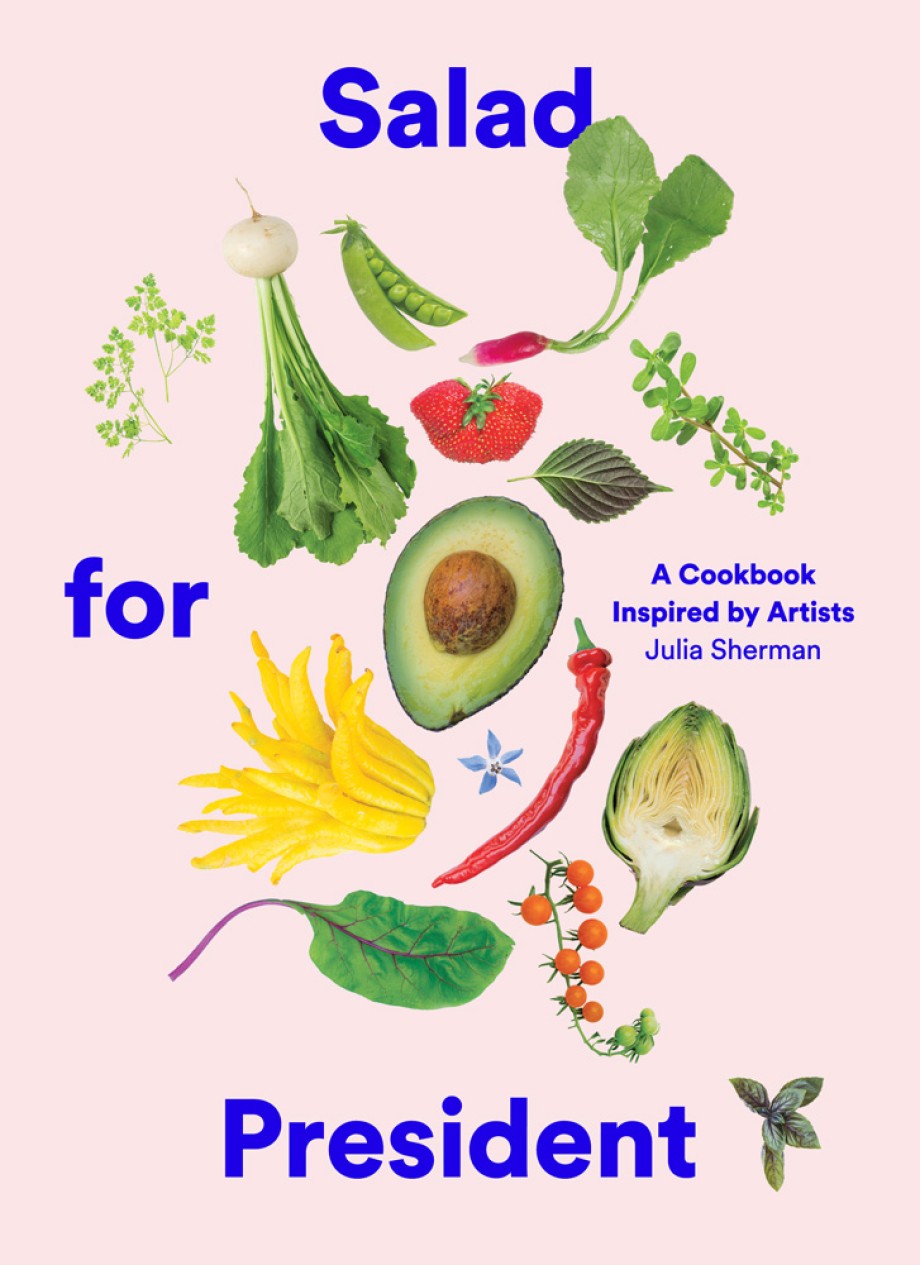 Salad for President
A Cookbook Inspired by Artists
Hardcover
Price: $40.00
Also available from:
Additional formats:
Publication Date: May 16, 2017
Imprint: Abrams Books
Trim Size: 8 x 11
ISBN: 9781419724114
Page Count: 272
Illustrations: 100 color photographs
Rights: World English
"Part relational art, part self-discovery, Salad for President turns our notion of 'salad' on its head in a funny, beautiful, and most personal way." ―Bon Appétit
In this beautifully designed, full-color cookbook, the creator of the immensely popular Salad for President blog presents a visually rich collection of more than 75 salad recipes, with contributions and interviews by artists/creative professionals like William Wegman, Tauba Auerbach, Laurie Anderson, and Alice Waters.
Julia Sherman loves salad. In the book named for her popular blog, Sherman encourages her readers to consider salad an everyday indulgence that can include cocktails, soups, family style brunch dishes, and dinner-party entrées. Every part of the meal is reimagined with a fresh, vegetable obsessed perspective. This compendium of savory recipes will tempt readers in search of diverse offerings from light to hearty organized by season. Recipes include:
Collard Chiffonade Salad with Roasted Garlic Dressing and Crouton Crumble
Heirloom Tomatoes with Crunchy Polenta Croutons
Flank Steak and Bean Sprouts with Miso-Kimchi Dressing
Grilled Hearts of Palm with Mint and Triple Citrus
Golden Crispy Lotus Root with Asian Pear and Yuzu Dressing
Shaved Cauliflower and Candy Cane Beet Salad with Seared Arctic Char
Curly Carrots with Candied Cumin
And many more!
The recipes, while not exclusively vegetarian, are vegetable-forward and focused on high-quality seasonal produce. Sherman also includes insider tips on pantry staples and growing your own salad garden of herbs and greens. Salad—with its infinite possibilities—is a game of endless combinations, not stifling rules.
And with that in mind, Salad for President offers a window into how artists approach preparing their favorite dishes. She visits sculptors, painters, photographers, and musicians in their homes and gardens, interviewing and photographing them as they cook.
Utterly unique in its look into the worlds of food, art, and everyday practices, Salad for President is at once a practical resource for healthy, satisfying recipes and an inspiring look at creativity.
Praise
"Part relational art, part self-discovery, Salad for President turns our notion of "salad" on its head in a funny, beautiful, and most personal way."

Bon Appétit, Alex Grossman —
"Salad For President makes even the most unrepentant meat eater consider their leafy greens; it was a decidedly bitter, yet delicious, pill to swallow."

Munchies, John Martin —
"A salad is a composition. I am perfectly happy to see cars or clouds or salads as artworks . . . You can use anything to call attention to the structure and meaning and beauty of things. It's what you do with them and how you contextualize them that matters."

Laurie Anderson —
"Julia Sherman is one of those 'natural' artists in the sense that she cannot help but bring the same careful attention, beauty, and enthusiasm to virtually everything she touches. This cookbook is no exception. Buy it! Eat salad! I promise you won't regret it."

curator of the 2017 Whitney Biennial, Mia Locks —
About the author
Julia Sherman is an artist, photographer, and the creator of Salad for President. Alongside her culinary work, Sherman is an exhibiting mixed-media artist. She received her BFA from the Rhode Island School of Design and her MFA from Columbia University.