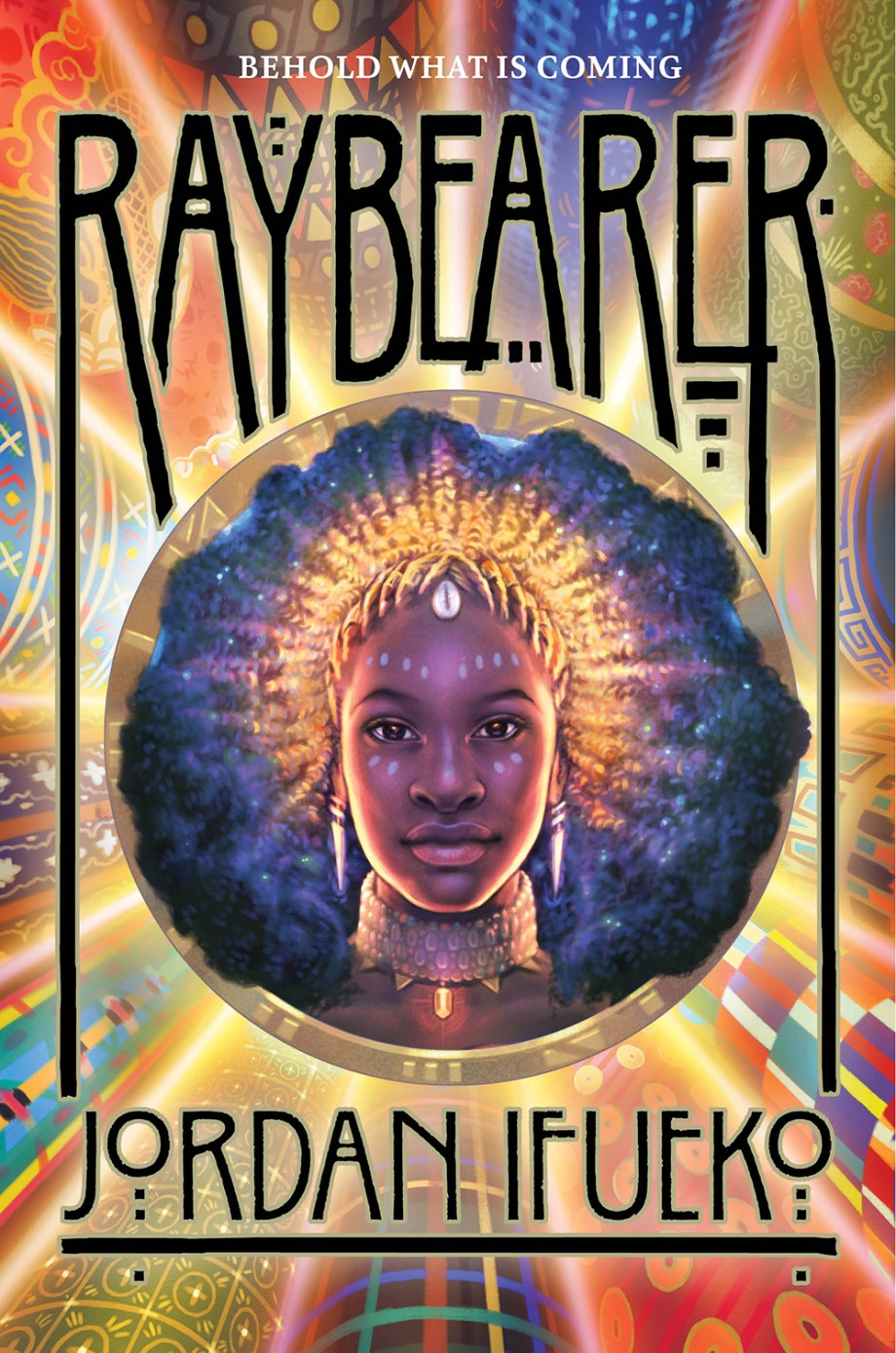 Imprint: Amulet Books
Publication Date: August 18, 2020
Price: $15.54
ISBN: 978-1-68335-719-3
EAN: 9781683357193
Page Count: 368
Format: Ebook
Rights: World excl UK & Commonwealth
Additional formats:
"A compelling, finely tuned fantasy with fantastic world building." –Shannon Hale, New York Times bestselling author
"Immediately captivated me." –Buzzfeed
"A bold new world." –Seventeen
"Dazzling . . . All hail Raybearer." –Entertainment Weekly
The epic debut YA fantasy from an incredible new talent—perfect for fans of Tomi Adeyemi and Sabaa Tahir
Nothing is more important than loyalty.
But what if you've sworn to protect the one you were born to destroy?
Tarisai has always longed for the warmth of a family. She was raised in isolation by a mysterious, often absent mother known only as The Lady. The Lady sends her to the capital of the global empire of Aritsar to compete with other children to be chosen as one of the Crown Prince's Council of 11. If she's picked, she'll be joined with the other Council members through the Ray, a bond deeper than blood. That closeness is irresistible to Tarisai, who has always wanted to belong somewhere. But The Lady has other ideas, including a magical wish that Tarisai is compelled to obey: Kill the Crown Prince once she gains his trust. Tarisai won't stand by and become someone's pawn—but is she strong enough to choose a different path for herself? With extraordinary world-building and breathtaking prose, Raybearer is the story of loyalty, fate, and the lengths we're willing to go for the ones we love.

Praise
"Fresh and utterly transportive, Raybearer is a fantastical fight for freedom, family, and justice at all costs."

— Heidi Heilig, author of The Girl from Everywhere
**STARRED REVIEW**
"A fresh, phenomenal fantasy that begs readers to revel in its brilliant world."

— Kirkus Reviews
"All hail Raybearer . . . Fans of recent breakouts in the genre like Tomi Adeyemi and Sabaa Tahir may just find their next obsession."

— Entertainment Weekly
"Ifueko's world building and prose is nothing short of seductive and I completely adore Tarisai's headstrong, tragic self. This will be a major gem of a release in 2020!"

— Jessica Khoury, author of The Forbidden Wish and Last of Her Name
"A compelling, finely tuned fantasy with fantastic world building."

— Shannon Hale, New York Times bestselling author
"Completely blown away! Tarisai's tale set my imagination on fire."

— Ebony Elizabeth Thomas, author of The Dark Fantastic
**STARRED REVIEW**
"Ifueko's mesmerizing debut stuns as it weaves a tale of loyalty, fate, destiny, family, and revenge. Moreover, it places a dark skinned heroine front and center, who is beautiful and powerful, deadly and compassionate, and vulnerable and tough, giving YA literature more of the diverse representation teens need."

— Booklist
"Raybearer is an excellent and needed addition to diverse fantasy, and the writing and characters immediately captivated me."

— Buzzfeed News
"Jordan Ifueko creates a bold new world in her debut book."

— Seventeen
**STARRED REVIEW**
"By crafting a world plagued by imperialism, poverty, and institutionalized misogyny, and a mythology that literalizes the power of love, purpose, and sacrifice, Ifueko illustrates the need for social change and inspires readers to fight for it."

— Publishers Weekly
"Ifueko's debut fantasy blends Nigerian folklore with a mélange of other influences to create a multicultural world where colonization and imperialism inform the story as much as Tarisai's own choices... [A] promising first installment in a fantasy duology."

— School Library Journal
"An incredible journey through a wholly original world."

— Tor.com
"Need a good YA fantasy read? Look no further than the debut from Jordan Ifueko."

— Betches
**STARRED REVIEW**
"Ifueko's debut is full of lush world building and detailed, Nigerian-inspired mythology, giving life to a myth of epic proportions and a tale that is bound to stick with readers long after they finish it."

— Bulletin of the Center for Children's Books
"An exciting fantasy debut that drops the reader into an exquisitely detailed world."

— Popsugar
"An imaginative, epic YA fantasy debut."

— Ms. Magazine
"[An] enticing debut novel."

— Book Riot
"I was hooked from page one. . . .The world-building is gorgeous."

— Electric Literature
"[An] immersive and powerful debut."

— Minneapolis Star Tribune
"The ultimate escapist read. . . .Strong world-building makes this an easy book to fall into."

— Napa Valley Register
"Excellent writing, complicated relationships and a rich cast of characters makes this novel by a Nigerian-American writer a stellar debut."

— The Providence Journal
About the author
Jordan Ifueko is a Nigerian American writer who grew up eating fried plantains while reading comic books under a blanket fort. She now lives in Los Angeles with her husband and their collection of Black Panther Funko Pops. Raybearer is her debut novel.