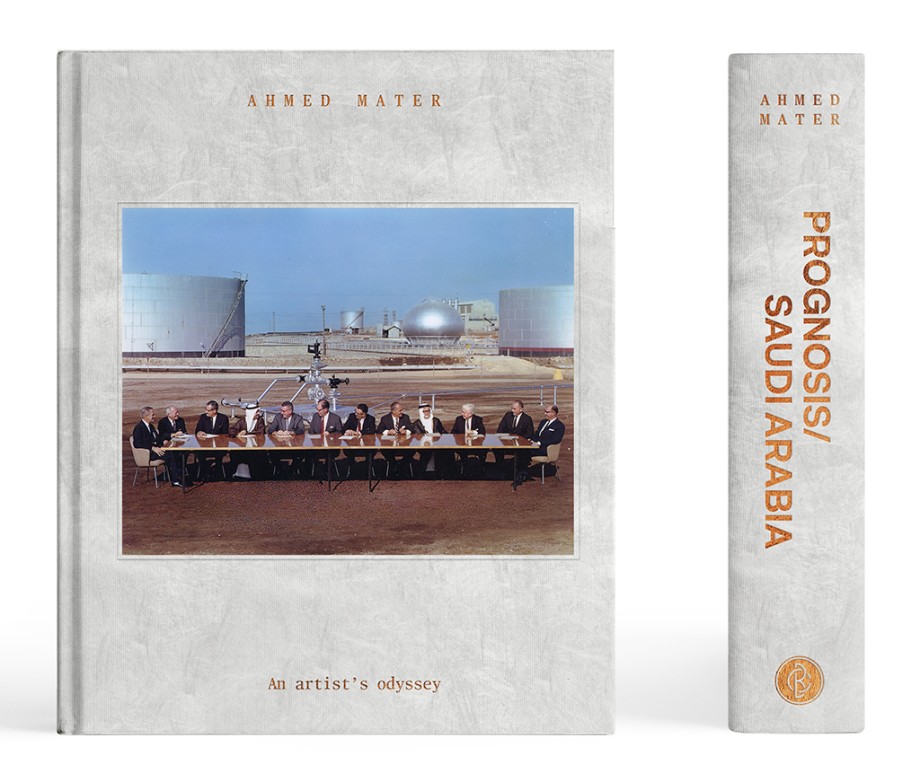 Prognosis/Saudi Arabia
An Artist's Odyssey
Hardcover
Price: $80.00
Also available from:
Publication Date: September 12, 2023
Imprint: Booth-Clibborn Editions
Trim Size: 8 2⁄3 x 10 2⁄3
ISBN: 9781861543875
Page Count: 600
Illustrations: 800 color illustrations
Rights: US and Canada
Saudi Arabia's foremost contemporary artist explores the story of his region since 1979—its politics, theocracy, petroculture, technologies, urban and rural communities, and its future—in a visual history encompassing his artwork and autobiography
Prognosis/Saudi Arabia explores Ahmed Mater's life and work against the backdrop of 40 years of transformation and conflict across the Arab and Islamic world. A doctor-turned-artist, Mater has continually confronted his traditional context, exploring Islamic culture in an era of globalization and conflict to uncover the unofficial histories that have shaped the present. Mapping his life and work against a timeline of historical images that form artworks in their own right, he offers an unprecedented insight into changes forged by and in the Kingdom, and its significance in world religion, culture, and geopolitics. From the year of his birth in 1979, when Islamic revolution reconfigured the region, his training as a community doctor on the Saudi/Yemeni border, and his rise as one of the Gulf's most radical young artists to his insider's role influencing national cultural policy, Prognosis/Saudi Arabia is a complex artistic journey into one of the most talked-about societies on earth. Through his personal and historical archives, Mater has created a book that gets to the very heart of contemporary Saudi society, its origins, and its uncertain future. Celebrating 20 years of Mater's art-making, organizing, and activism, this book is not only a mid-career survey of an essential artist, but also an urgent prognosis of a society in dramatic transition.
About the author
Physician-turned-artist, Ahmed Mater is one of the most significant cultural voices documenting contemporary Saudi Arabia and its place in a global context. His life and work have been shaped by seismic changes and unprecedented social shifts. He uses photography, film, sculpture, and performance to map, document, and analyze these rapid developments, considering their psychological impact on the individual, the community, urban environments, and society at large. Entwining expressive and politically engaged artistic aims with the scientific objectives of his medical training, his creative practice embraces the paradoxes of science and faith. Employing broad research-based techniques, Mater mines and preserves forgotten narratives and unofficial histories to map the Kingdom's past, present, and future. As a cultural activist and educator, Mater is dedicated to discourse and social activism as a means to influence wider civil society. Gilles Kepel is a French political scientist, recognized as a world expert on the contemporary Middle East and Islamism. Stephen Stapleton is an artist, curator, and founder (with Mater) of Edge of Arabia and CULTURUNNERS.