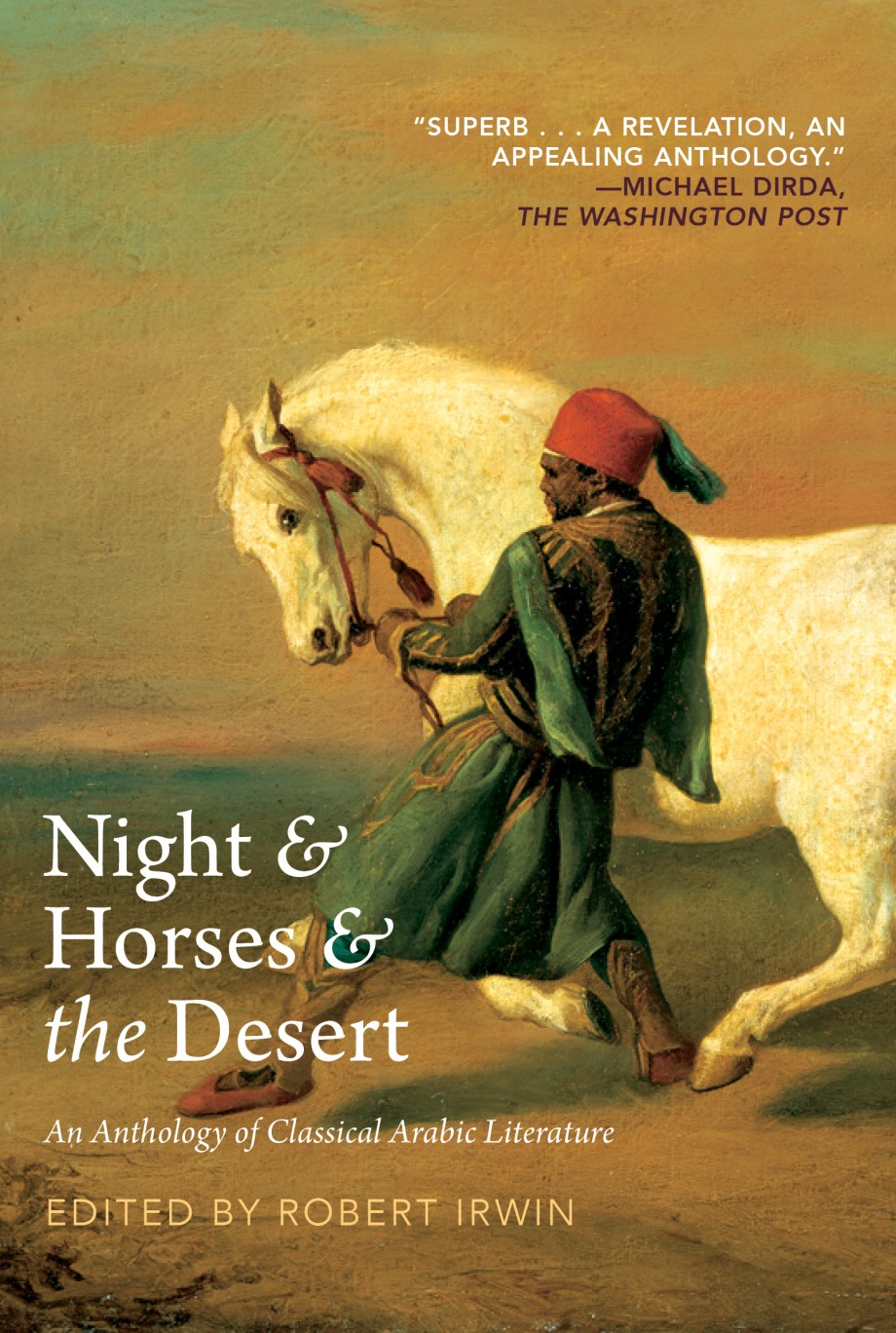 Night & Horses & The Desert
An Anthology of Classic Arabic Literature
Ebook
Price: $15.54
Available from:
Publication Date: June 21, 2016
Imprint: The Overlook Press
ISBN: 9781590209141
Page Count: 480
Rights: USA & Dependencies and Phillipines
Spanning the fifth to the sixteenth centuries, from Afghanistan to Spain, Night & Horses & The Desert includes translated extracts from all the major classics in an invaluable introduction to the subject. Robert Irwin has selected a wide range of Arabic poetry and prose in translation, from the most important and typical texts to the very obscure. Alongside the extracts, Irwin's copious commentary and notes provide an explanatory history of Arabic literature. What were the various genres and to what extent were they constrained by rules? What were the canons of traditional Arabic literary criticism? How were Arabic prose and poetry recited and written down? Irwin explores the literary environments of the desert, salon, mosque, and bookshop and provides brief biographies of the caliphs, princesses, warriors, scribes, dandies, and mystics who created such a rich and diverse literary culture. Night & Horses & The Desert gives western readers a unique taste of the sheer vitality and depth of the medieval Arab past.